Opioid treatment access would be expanded under House Democratic bill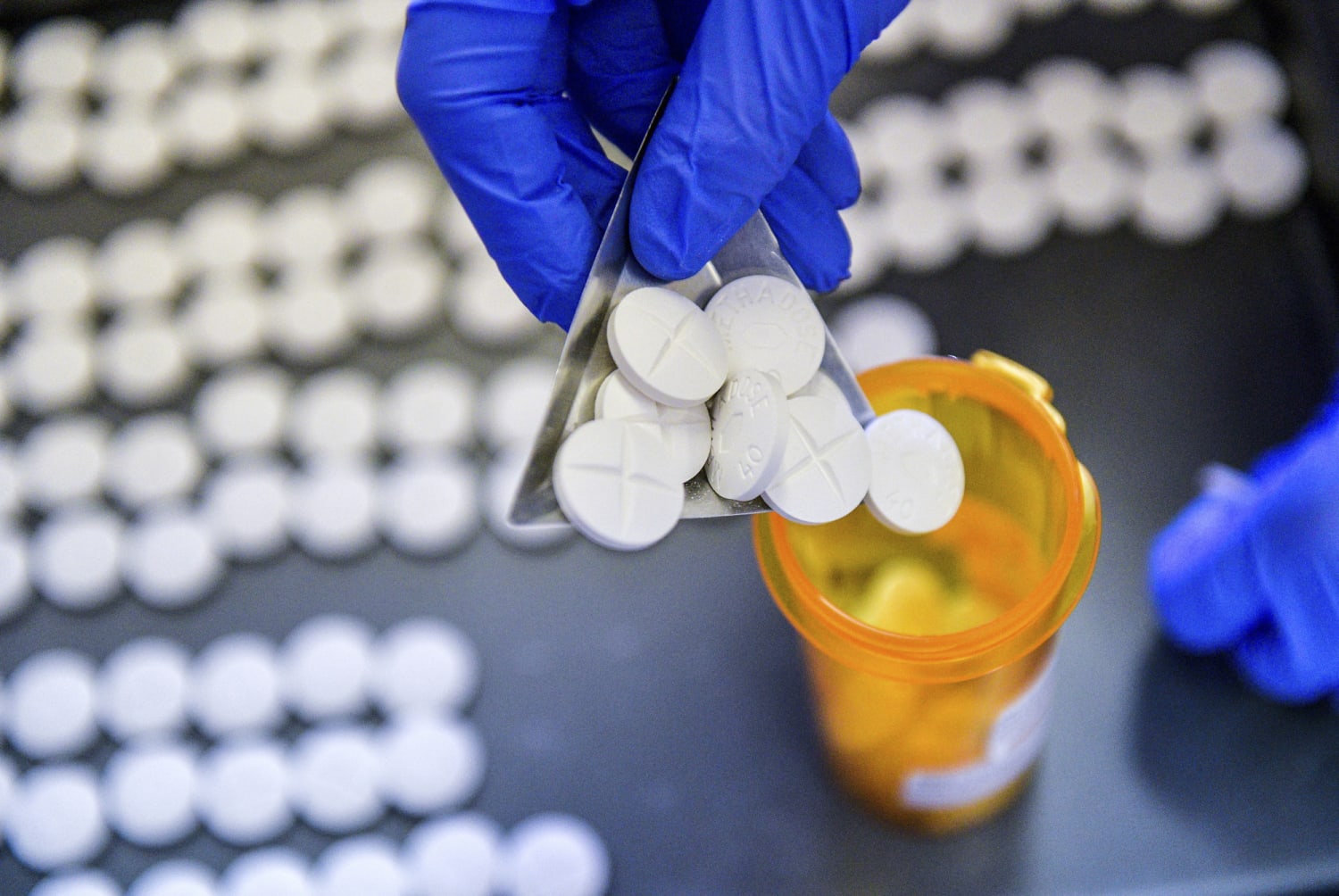 WASHINGTON — Rep. Donald Norcross, D-N.J, and Sen. Ed Markey, D-Mass., unveiled legislation on Monday that would allow some opioid users in treatment to continue obtaining methadone prescriptions from pharmacies to take at home, making permanent an easing of restrictions approved during the pandemic.
The Opioid Treatment Access Act takes aim at restrictions on methadone, a leading medication used to treat Opioid Use Disorder, that could return late next year when the take-home flexibility is set to expire. Before the pandemic, patients had to make daily trips to clinics to receive a single dose of the addiction medication.
"We have to treat them like any other injury or disease and give them the dignity of accessible treatment," Norcross told NBC News. "Imagine being in recovery and trying to get a job and saying, 'Excuse me, each day I need to go pick up my methadone."
Drug overdose deaths in America hit a record high during the pandemic, with more than 100,000 deaths nationally in the 12-month period that ended April 2021, compared to 78,000 reported in the previous year, according to provisional data from the National Center for Health Statistics. Of those deaths, 93 percent were in connection with opioid use.
Although U.S. overdose deaths have doubled since 2015, the figure marked the first time such deaths had eclipsed 100,000 a year.
Markey is introducing the companion bill in the Senate. He was instrumental in pushing for expanded access to treatment during the pandemic.
Opioid abuse "is a crisis that has gone under the radar because of the Covid pandemic," Markey told NBC News in a phone interview. "It has never been more important to modernize and expand how patients receive opioid treatment."
When the pandemic first emerged last March, the Substance Abuse and Mental Health Services Administration (SAMHSA) allowed Opioid Treatment Programs (OTP) to dispense 28 days of take-home methadone doses to stable patients for the treatment of Opioid Use Disorder, and 14-day doses for less stable patients who the OTP have determined safe to handle take-home medication.
The exception was issued to safeguard public health by reducing the risk of Covid-19 infections among patients and health care workers, SAMHSA said.
More than one year after it was first granted, preliminary studies show the increase in take-home methadone doses has enhanced engagement with treatment and patient satisfaction, while incidents of misuse have been relatively low.
"We've seen preliminary data that when access to lifesaving medication is more available, overdose deaths go down," said Dr. Kaitlin Baston, division head of addiction medicine at Cooper University Health Care in Camden, N.J. "This is a daily medication and skipping one day can be devastating for a patient."
Critics say take-home flexibilities have made it easier for individuals to obtain methadone and incentivizes opioid abuse.
SAMHSA announced an extension of the exemption for one year in November, until late 2022, saying it would also consider mechanisms to make the flexibility permanent. The move was in line with the Department of Health and Human Services' recently announced overdose prevention strategy, according to SAMHSA.
Still, the extension is only effective upon the expiration of the Covid-19 public health emergency.
Norcross said his legislation would reduce the stigma around methadone treatment and enforce greater data collection on methadone use — to enable medical professionals to assess its effectiveness — as well as allow patients to use telehealth services to track their treatment plan.
Boris warned he faces leadership challenge in WEEKS after Tory revolt: 'He's in danger!'
BORIS JOHNSON is "in some danger" over last night's humiliating Tory rebellion, with one MP going public to warn of a leadership challenge.

Source link
Dominic Raab insists it's safe to celebrate Christmas
DOMINIC Raab said the Government has Christmas covered but more restrictions could be introduced in January to tackle Omicron.

Source link
Fox News hosts blast House committee for releasing Jan. 6 text messages they sent to Meadows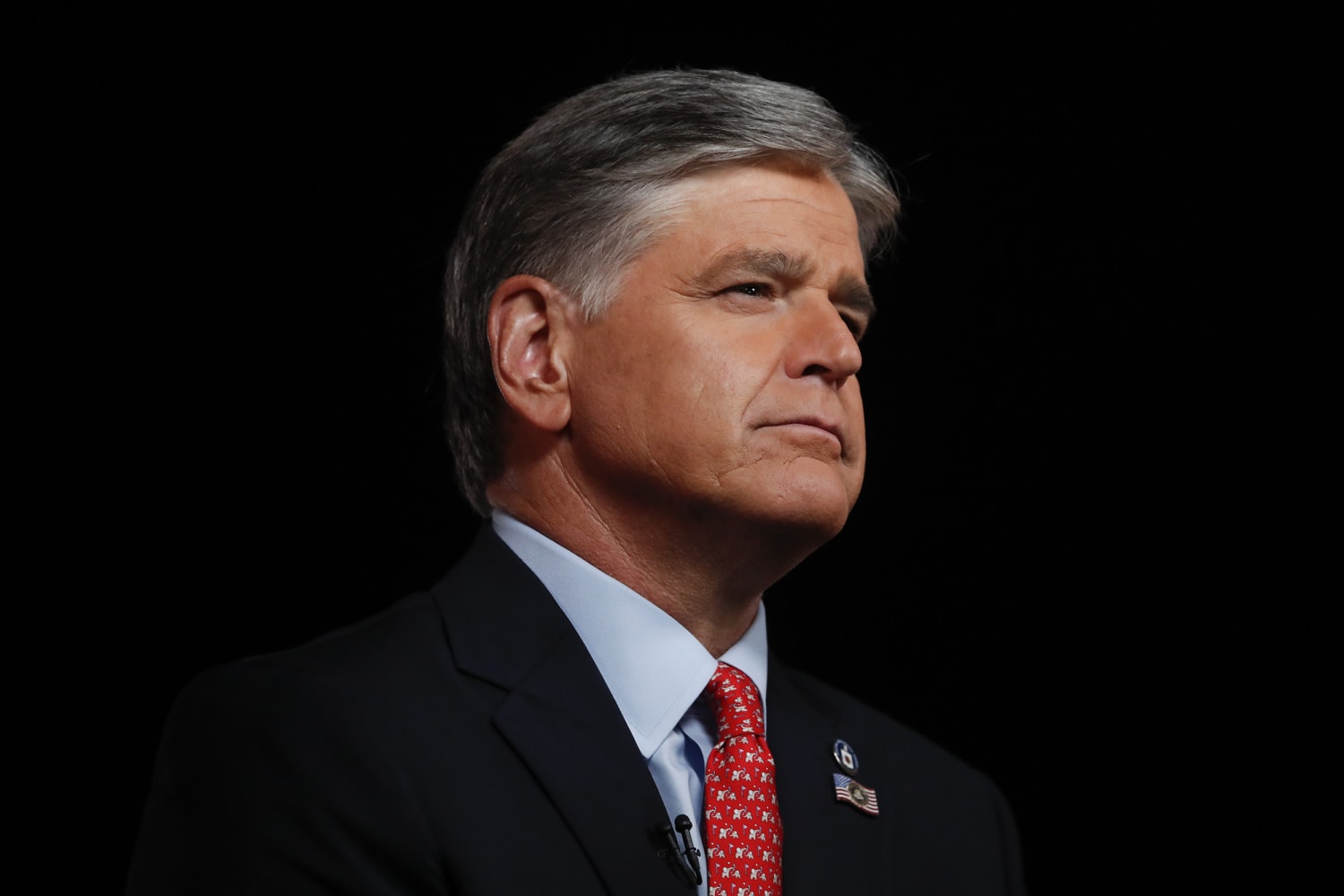 Sean Hannity and Laura Ingraham on Tuesday night lashed out at the Jan. 6 committee for releasing text messages the Fox News hosts sent to former White House chief of staff Mark Meadows during the attack on the Capitol.
The messages, provided by Meadows to the committee and read aloud Monday evening by Rep. Liz Cheney, R-Wyo., during a meeting of the investigative panel, showed at least three Fox News hosts were urging Meadows to have then President Donald Trump call off the rioters and end the violence.
Hannity on Tuesday said his text message asking "Can [Trump] make a statement asking people to leave the Capitol?" was "one of" the texts he sent to Meadows on Jan. 6. But he focused his criticism on what he called the committee's partisan work and said the release of his texts was an invasion of privacy.
"I am an honest straightforward person. I say the same thing in private that I say to all of you. Liz Cheney knows this. She doesn't seem to care. She's interested in one thing and one thing only — smearing Donald Trump and purging him from the party."
The nine-member committee includes two Republicans: Cheney and Rep. Adam Kinzinger of Illinois.
Hannity, who criticized the 2020 presidential election process in the immediate aftermath of the Jan. 6 attack, did not address the texts on Monday's broadcast of his show in which he interviewed Meadows, after the messages were made public.
Cheney on Monday also read from a text Ingraham sent to Meadows.
"Mark, the president needs to tell the people in the Capitol to go home. This is hurting all of us. He is destroying his legacy," Ingraham texted.
On her Tuesday night show, Ingraham said the House committee and media reports have misrepresented her actions on Jan. 6.
"The entire Jan. 6 campaign has become one of revenge and defamation, of false characterization and false equivalencies," she said.
Ingraham also directed her ire toward Cheney, saying the release of the texts "ignores the facts of that day."
Among Ingraham's public remarks after the Jan. 6 attack was a suggestion that antifa was partly responsible for the violence.
Fox News host Brian Kilmeade also texted Meadows during the riot.
"Please get him on TV. Destroying everything you have accomplished," Kilmeade texted.
Cheney and other members of the Jan. 6 committee released the text messages ahead of advancing a criminal contempt referral for Meadows after he defied a subpoena to testify. The House voted on Tuesday evening to refer the measure to the Justice Department, which will then decide whether to pursue the matter.
Some of the texts to Meadows also came from GOP lawmakers who apparently worked to delay or halt the counting of electoral votes. The lawmakers were not named by the committee.
Senate Minority Leader Mitch McConnell, R-Ky., told reporters on Tuesday that he was not in personal contact with Meadows or any other White House officials on Jan. 6.
"But I do think we're both watching, as you are, what is unfolding on the House side," he said. "And it will be interesting to reveal all of the participants who were involved."
Julie Tsirkin contributed.