Fueled by Trump-inspired grievance, attempts to terrorize public officials escalate
When Rep. Joe Neguse delivered his closing remarks in February at the impeachment trial of former President Donald Trump, he expressed concern about the direction of a nation that weeks earlier witnessed a homegrown attack in its capital.
"I fear, like many of you do, that the violence we saw on that terrible day may be just the beginning," said Neguse, D-Colo., who as an impeachment manager had a nationally televised role in prosecuting Trump on a charge that he incited the mob that stormed the U.S. Capitol on Jan. 6.
Neguse ended optimistically, offering a favorite quote from Martin Luther King Jr.: "I've decided to stick with love. Hate is too great a burden to bear."
The Senate acquitted Trump. A day later, Valentine's Day, the propulsive threatening discourse that Neguse worried was taking root in American democracy landed on his doorstep.
A suspicious letter mailed to the congressman's home was opened to reveal a picture of Neguse clipped from The New York Times. An unknown substance, suspected to be feces, marked an "X" over the photo, according to records kept by the police department in Lafayette, Colorado, and obtained by NBC News.
The disturbing incident, which has not been previously reported, was referred to the Capitol Police for investigation and is among the more than 9,000 threats the agency is expected to log this year. It's also representative of the escalating security risks confronting public officials from the federal and state levels down to local school boards.
"I had one person call and say, 'This is the gun I'm going to use. I'm going to put three bullets in the back of his head,'" Rep. Adam Schiff, D-Calif., said last month on MSNBC. "You find yourself feeling uncomfortable sitting next to an open window in your home. And that's not something I ever thought I would have to think in this country."
Quantifying exactly how dangerous things have become is a challenge, but even elections officials — a less prominent rung of public service that is nonetheless central to democracy — are reporting threats.
And officials with the Capitol Police, the agency responsible for protecting members of Congress, have said they expect the number of threats against members to surpass the 8,600 handled in 2020 and continue a significant surge during the Trump era. In 2017, the first year of Trump's one term, only 3,900 threats were reported. (The department is not subject to the Freedom of Information Act, making specifics scarce.)
While Trump has fomented much of this hostility among fellow Republicans, anger on the left has risen, too. Republicans practicing for the annual congressional baseball game were targeted by a shooter known for anti-GOP sentiments in 2017. Republican senators during Trump's term faced threats for supporting his conservative Supreme Court nominees. Progressive activists during the early months of the Biden administration have pushed boundaries in their encounters with moderate Democrats, such as Sen. Kyrsten Sinema of Arizona.
NBC News, in requests to nearly 70 state and local law enforcement agencies, sought records detailing any threats over the last year to 37 public officials. The list included congressional Republicans who voted to impeach or convict Trump; Democrats who, like Neguse, served as impeachment managers; and high-profile governors and secretaries of state. Most agencies reported having no relevant documents or cited legal exemptions that prevent the disclosure of a public official's security concerns.
Covid-19 and the 2020 presidential election have fueled much of the rage. The FBI last year thwarted an alleged plot by extremists to kidnap Michigan Gov. Gretchen Whitmer, a Democrat, because of restrictions she imposed during the pandemic. The Jan. 6 riot in the Capitol was an attempt by Trump supporters to prevent Congress from certifying Joe Biden's Electoral College victory.
"People are mad and angry, and I understand that," Georgia Secretary of State Brad Raffensperger, a Republican who faced death threats while resisting Trump's pressure to overturn Biden's win in his state, said in an interview. "But they feel that they can say whatever they want to say and actually make threats against your life, because they're mad at the election results. What's distressing is … the reason that they believe this is that they've been lied to."
More recently, the sinister tone of political dialogue has expanded to smaller partisan grievances and debates over policy, with Trump and Republicans egging on the vitriol.
Rep. Fred Upton, R-Mich., went public with death threats he received this month after Rep. Marjorie Taylor Greene, R-Ga., called him and 12 other GOP colleagues who voted for a Trump-opposed infrastructure bill "Republican traitors" and shared their office telephone numbers on Twitter. Rep. Paul Gosar, R-Ariz., was censured last week by the Democratic-led House after posting an anime video that depicted him attacking Biden and killing Rep. Alexandria Ocasio-Cortez, D-N.Y.
GOP leaders rarely condemn such behavior. But there have been broader and more tangible consequences.
Rep. Anthony Gonzalez, R-Ohio, is not seeking re-election next year, citing in part the "chaotic political environment" and the threats he received after voting to impeach Trump in January. Others are limiting how much they interact with the public.
The Congressional Management Foundation, a nonprofit group that helps members run their offices and engage constituents, has advised that in-person forums are a security risk. Bradford Fitch, the nonprofit's president and CEO, said he also urges staffers to send unknown calls straight to voicemail, to spare young aides the verbal abuse.
"I will give you an anecdote that was very chilling that happened to me recently when I was doing a training for some new interns coming to Capitol Hill," Fitch said. "Normally, the question you get is, 'Hey, where are the receptions where the free food is at?' Instead, the question I got was, 'I just did my training for answering the phones, and my chief of staff wants me in cases where we get death threats to try to get the person calling to give us their name. You have any advice on how I do that?'"
Through NBC News' public records requests, several previously unreported incidents came to light.
Rep. Tom Rice, a South Carolina Republican who voted to impeach Trump in January, received a menacing voicemail a few weeks later from a constituent in Myrtle Beach, according to a report from the Horry County Sheriff's Office. The caller wanted Rice to "come over to his house for coffee so that he could beat the living hell out of him," the report stated. Deputies visited the suspect, who admitted to making the call but said he had no plans to act on the threat. Rice declined to pursue charges.
Rep. Ted Lieu, D-Calif., was threatened with a "citizen's arrest" several days after the Jan. 6 riot, according to a report from the Torrance Police Department. Although the report said there was no "articulable threat," officials noted Lieu "has been vocal and in the forefront of national media supporting the removal or impeachment of President Trump."
Torrance police have received at least four other patrol requests this year for Lieu, who was a House impeachment manager, including an April call from the Capitol Police that mentioned "threats of bodily harm" to the congressman.
Other members, through their staff or the Capitol Police, have made similar requests to local police and sheriff's departments this year, citing threats or safety concerns.
Sen. Susan Collins, a Maine Republican who voted to convict Trump at the February impeachment trial, had at least 77 "property checks" at her home and local office between Jan. 6 and Sept. 1, according to Bangor police records. There also were at least two reports of suspicious behavior at her home: a drone flying overhead on Jan. 15 and a man leaning against a nearby fence March 19. Neither turned out to be a threat. Collins, a moderate with a high-profile swing vote, has been dealing with threats and harassment for years, including for her 2018 vote to confirm Supreme Court Justice Brett Kavanaugh, a Trump nominee.
Property checks "are usually in response to a vague or potential threat" relayed by Capitol Police, Bangor police Sgt. Wade Betters said. "Generally an extra precaution type thing."
Ohio's Gonzalez and Rep. John Katko, R-N.Y., also reported threats after voting to impeach Trump, according to records obtained from their local police departments. Patrols were increased near their homes.
The records don't always capture the full size of what a public official is facing. A November 2020 security check at Raffensperger's suburban Atlanta home, for example, alluded only to his family "receiving multiple threats."
Raffensperger has offered more details publicly, in interviews and in "Integrity Counts," the autobiography he published this month. The attacks intensified as Raffensperger refused to support Trump's false claims that he had won Georgia. His wife, Tricia Raffensperger, received "sexualized" threats, Raffensperger wrote in his book. Someone broke into their widowed daughter-in-law's home. The family briefly went into hiding.
"We could have stayed," Raffensperger said of the decision to leave their home temporarily. "But what happens if the situation gets out of control? What if the situation would have developed? So that was just something that was really about, not just us, but also for our grandchildren and our children."
Raffensperger is seeking re-election next year and faces a Trump-endorsed primary challenge from Rep. Jody Hice. The threats have dwindled, he said, but he received "some nastygrams" after his book was released. "They were just dog-cussing me," he said, "as we like to say in the South."
But in times of inflamed tensions and heightened alert, it's become easy to assume the worst.
At home in Colorado with his wife and toddler, on the day he received the defaced news clipping, Neguse treated flowers that had unexpectedly arrived for him with the same suspicion.
Capitol Police later determined the flowers were no threat — just a friendly gift from a colleague in Congress.
Pfizer to seek approval for Covid booster for teens 16 and 17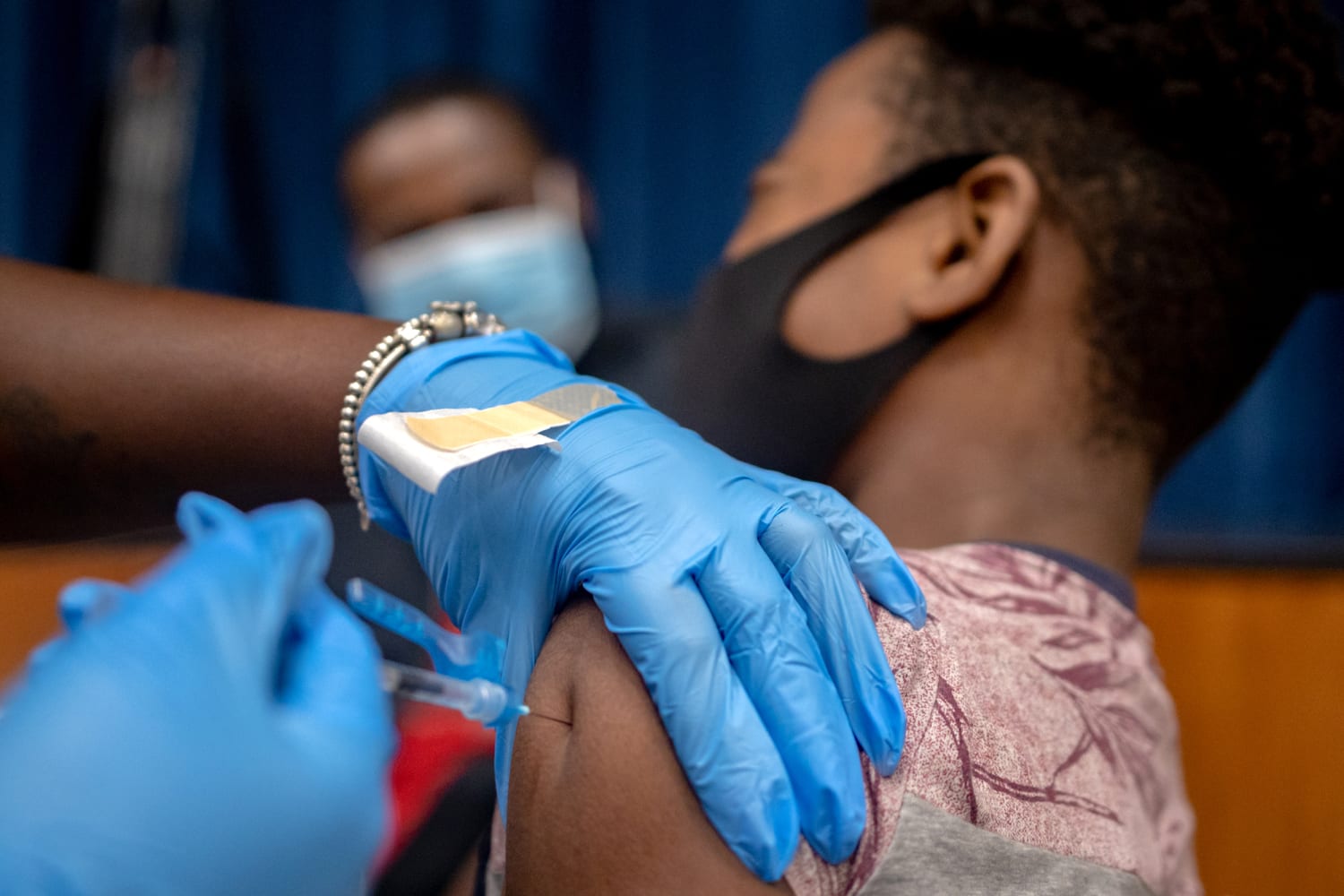 WASHINGTON — Pfizer is expected to seek authorization this week for a Covid-19 vaccine booster for teens 16 and 17 years old, a source familiar with the process told NBC News on Monday.
If approved, the additional Pfizer-BioNTech shot would mark the first vaccine booster for teens younger than 18.
The Washington Post first reported the anticipated move.
The application for regulatory approval from the Food and Drug Administration is expected to come this week, but no timeline was provided for when the department would act.
The department, which declined to comment Monday night, authorized booster shots for all adults earlier this month from Pfizer and Moderna.
The move comes as a new variant of coronavirus, known as omicron, spreads around the globe, worrying experts and pushing President Joe Biden to urge caution and again implore Americans to get inoculated.
"The best protection against this new variant or any of the variants out there, the ones we've been dealing with already, is getting fully vaccinated and getting a booster shot," Biden said earlier Monday. "Most Americans are fully vaccinated, but not yet boosted."
On Monday, the Centers for Disease Control and Prevention said all adults should get Covid-19 booster shots when they're eligible, striking a much stronger tone than its recommendations just a few weeks ago.
"Everyone ages 18 and older should get a booster shot … when they are 6 months after their initial Pfizer or Moderna series," CDC director Dr. Rochelle Walensky, said in a statement. Anyone who got the single-dose Johnson & Johnson vaccine shot at least two months ago would also qualify.
States, cities running out of rental assistance monies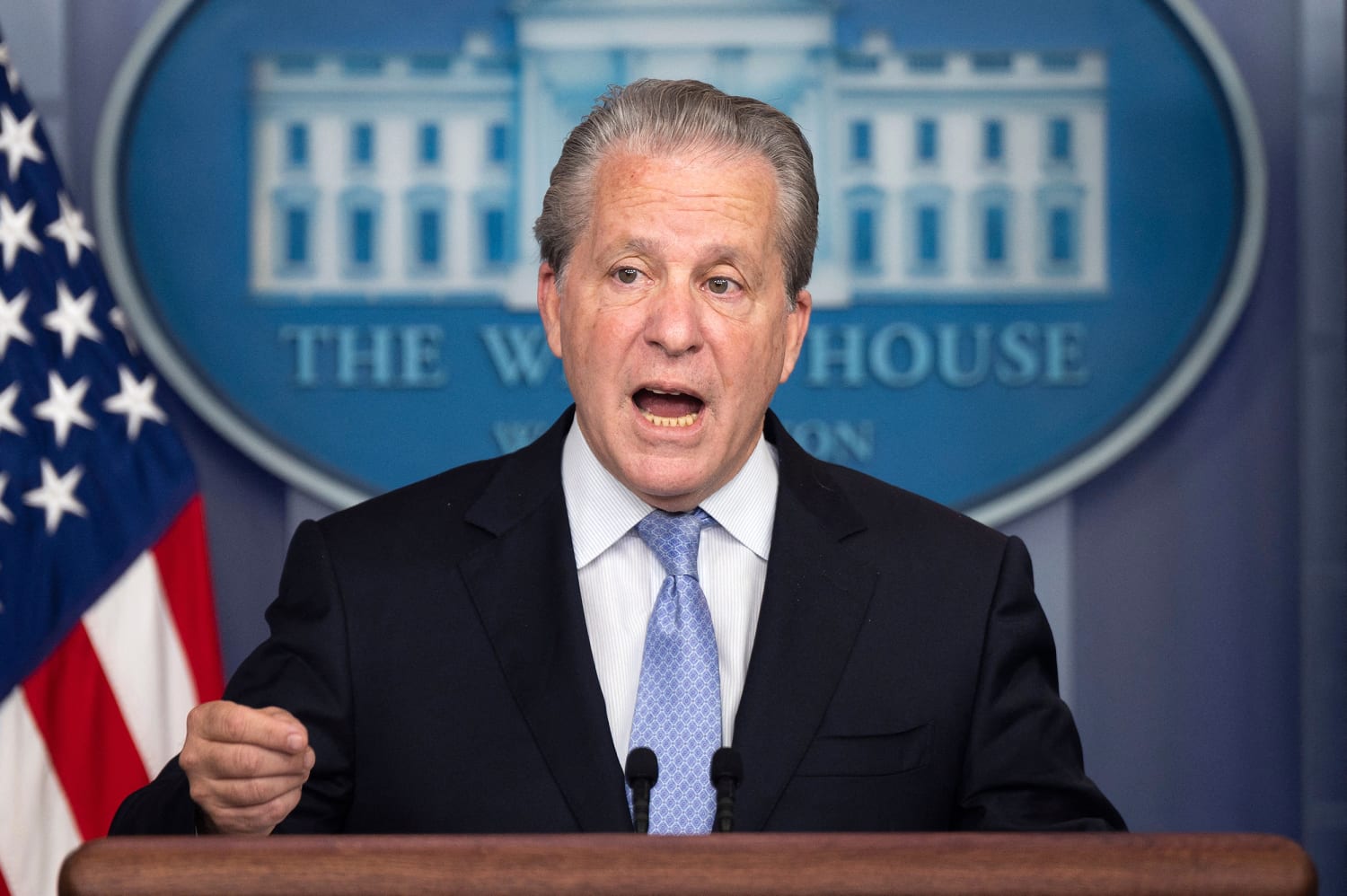 Several large states and cities have exhausted their federal rental assistance, the Treasury Department said Monday, in a sign that spending on a massive program aimed at averting evictions has picked up speed.
The federal government is forecasting that upwards of $30 billion or about two-thirds of money allocated for rental assistance will be disbursed or allocated by the end of the year. That is a dramatic change from this summer when housing advocates were complaining about the slow pace of distribution.
But with the improved outcome of the $46.5 billion program has come concerns that some tenants will not get help. The first tranche of emergency rental assistance funds, known as ERA1, is for $25 billion and the second, known as ERA2 and meant to be spent over a longer period of time, is $21.5 billion.
Texas has stopped accepting new applicants because it has allocated all its funds, while Oregon has stopped taking new applicants for now, the Treasury Department said. The state of New York has spent or committed nearly all of its money, as has Philadelphia. California has indicated it will soon exhaust its funds, while Atlanta has closed its program to new applicants.
More than 100 other state and local entities have indicated they have gone through almost all their ERA1 money and are beginning to spend down their ERA2 funds, Treasury said.
"There is a lot of work still to do to get funds out in a timely way to prevent avoidable evictions, but we are in a new phase." Gene Sperling, who is charged with overseeing implementation of President Joe Biden's $1.9 trillion coronavirus rescue package, said in an email interview.
"We now have the three largest states and many cities saying they have run through or will soon run through all of their ERA funds," he continued. "Treasury is using the reallocation process to spur weak performers to up their game and to get more funds into the hands of those who can help the most vulnerable the fastest."
Texas officials said its program had disbursed $1.5 billion and another $109 million was in the process of being paid. Over 263,000 households have gotten the funds, and another 21,000 have payments that are on the way.
"We have not received word of any additional funds being sent to us for distribution but we have asked Treasury for funds that may be redistributed from those that were not disbursed through other state, county or city programs," Kristina Tirloni, a spokeswoman for the Texas Department of Housing and Community Affairs, said in an email.
The Oregon Housing and Community Services announced earlier this month that nearly all the $289 million in federal emergency rental assistance has been committed.
During a recent Senate Interim Committee On Housing and Development, Margaret Salazar, the director of Oregon Housing and Community Services, said that the "harsh reality" is that Oregon "just did not get enough resources to meet the needs" of the state to respond to the immediate crisis.
Although officials say that all the rental assistance has been requested, a significant chunk of the funds — $159 million — has yet to actually reach renters. The state has received nearly 51,000 complete applications for rental assistance but so far, just 43% of those who have applied have received funding.
New York has spent or committed $2 billion out of $2.4 billion after spending almost only $200 million through August.
But it also faces a challenge of getting money into the hands of tenants, with nearly $1 billion still held up over missing paper work. One big problem is that the state is having trouble matching applications submitted by tenants with the landlords who own the property.
Congress has authorized $46.5 billion in emergency rental assistance in a bid to thwart what was expected to be a wave of pandemic-related evictions.
The initial rollout of the federal program was plagued by slow disbursement, with administration officials publicly blaming state and municipal partners for bottlenecking the process with excessive bureaucracy often aimed at preventing fraud.
The more recent problem has been some parts of the country expending all their money while others, especially in parts of the South, are lagging behind.
"While the overall rate of spending emergency rental assistance has improved, many programs are still too slow in getting assistance to tenants in need," Diane Yentel, CEO of the National Low Income Housing Coalition, said in a statement. "Most slow spenders and poor performers are needlessly delayed by their refusal to use flexibilities and best practices to expedite assistance."
Treasury announced in October that it would soon start reallocating unspent money.
Those entities that have not obligated 65% of their ERA1 money or are found to have an expenditure ratio below 30% as of Sept. 30 based on a Treasury formula will face having the money reallocated. Grantees can avoid losing the money if they submit a plan by Nov. 15 showing how they will improve distribution or are able to get their distribution numbers above the 65% or 30% threshold.
There will also be the option of entities voluntary returning the money, with the goal that it could be redistributed to the same state, territory or tribal area. Treasury officials have not identified any places that could lose money.
Associated Press writers Jamie Stengle in Dallas and Sara Cline in Portland, Oregon, contributed to this report.
Manchin indicates 'pathway' to resolving debt ceiling standoff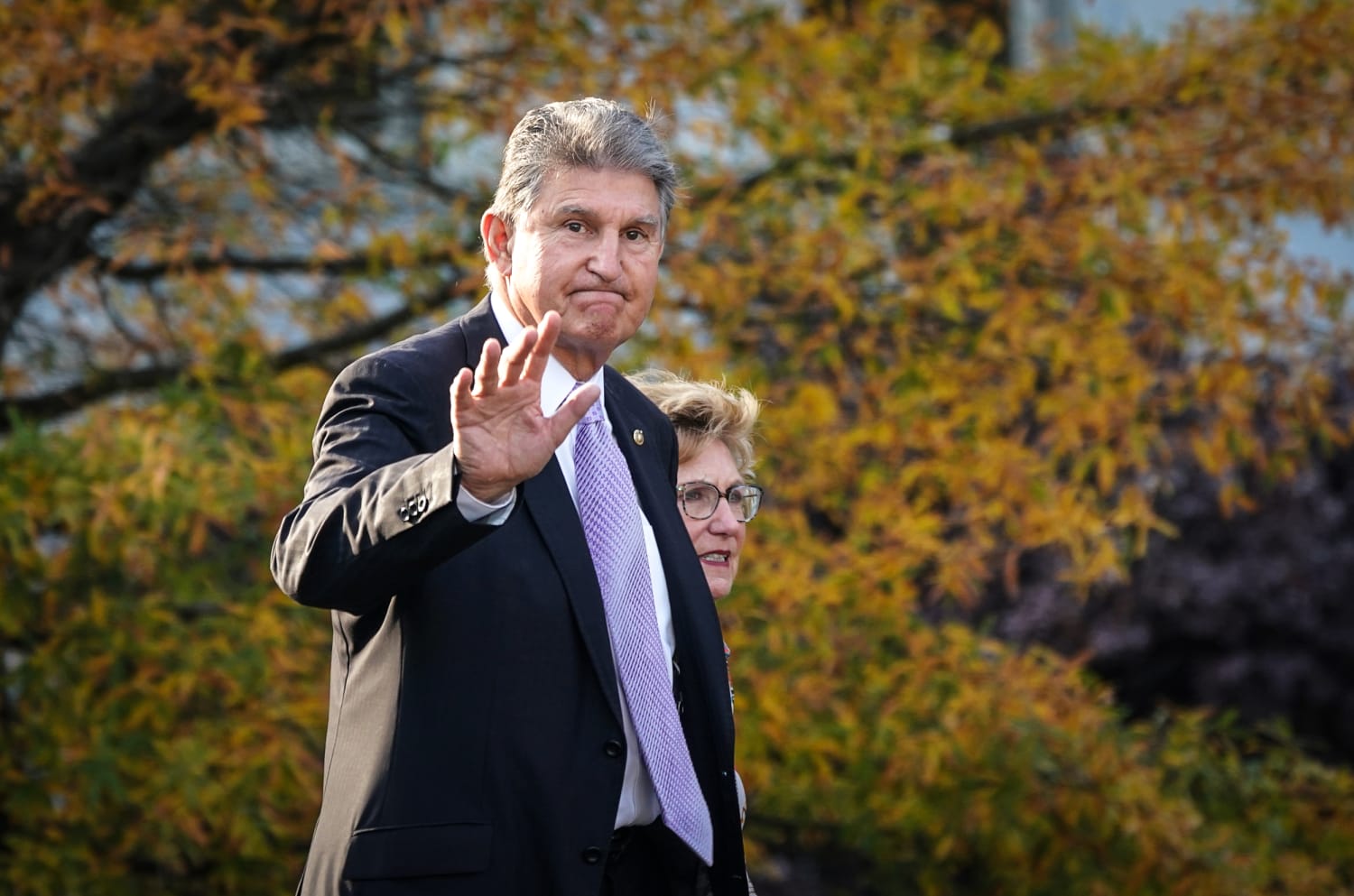 WASHINGTON — Democratic Sen. Joe Manchin of West Virginia on Monday suggested there was a path forward to vote on the debt ceiling and avoid what would be the nation's first ever default.
"I understand there was an agreement from the Republicans to do a very quick reconciliation by itself for the debt ceiling only," Manchin told reporters, referring to the ability to pass legislation with a simple majority in the Senate instead of the 60 votes typically needed.
"I think that's our responsibility, to make sure that we take care of the debt ceiling. Democrats are now in control, so we want to make sure we do it and do it right," he added. "That pathway has been given. I don't know what's going to be done, but that pathway has been given."
Senate Majority Leader Chuck Schumer and Minority Leader Mitch McConnell have been holding talks about resolving the debt ceiling. NBC News has reached out to both offices for comment.
Asked later on Monday about a potential deal, Manchin said, "No details, we're negotiating."
Schumer separately told reporters: "Hopefully we can come to an agreement to get this done."
The clock is ticking on raising or suspending the federal debt limit. The Treasury Department has said that the government might not be able to meet its financial obligations after Dec. 15.
"America must pay its bills on time and in full," said Treasury Secretary Janet Yellen said in remarks prepared for delivery on Tuesday, when she will testify before the Senate Banking Committee. "If we do not, we will eviscerate our current recovery."
Congress has a packed agenda between now and the end of the year, from funding the government and passing a massive defense policy bill to averting a potential debt default.
The debt limit was raised last month on a short-term basis after a bitter partisan standoff. Democrats had insisted on broad GOP support, citing Democratic backing during previous debt ceiling votes under Republican administrations, but only a handful of Senate Republicans allowed the vote to go forward.
It's not yet clear whether Democrats will lift the debt ceiling on their own, through a vote separate from President Joe Biden's $1.7 trillion Build Back Better bill, or if they'll garner some GOP support.