Belarusian military linked to hacking and disinformation campaigns targeting regime critics | Science & Tech News
The Belarusian military is linked to hacking and disinformation campaigns which targeted the regime's critics, including dissidents and foreign governments, new research has found.
Several individuals who were targeted before last year's disputed election were afterwards arrested by the Belarus government, according to cyber security company Mandiant.
Mandiant explained that "sensitively sourced technical evidence" located the operation in Minsk and linked individual operators behind it to the Belarusian government.
The Mandiant report, assessing that Belarus has for several years been engaged in hostile activities targeting NATO-aligned neighbours with whom it shares a border, is released amid growing tensions in the region.
Thousands of migrants are enduring freezing conditions at the border with Poland where last weekend another body was discovered in woodland, bringing the death toll to at least nine.
The migrant crisis began after President Alexander Lukashenko allegedly offered migrants tourist visas to fly into Belarus, before encouraging them to then illegally enter neighbouring countries on foot.
The move has been described as Mr Lukashenko taking revenge on the European Union for sanctions imposed after the regime cracked down on protests following a disputed election last year.
International parties have condemned what NATO described as "the continued instrumentalisation of irregular migration artificially created by Belarus as part of hybrid actions targeted against Poland, Lithuania, and Latvia for political purposes".
"These callous actions endanger the lives of vulnerable people," NATO stated, while the EU accused Mr Lukashenko of gangster-style behaviour and imposed new sanctions.
Europe to widen Belarus sanctions over migrant crisis


Before the 2020 election the disinformation campaign had mainly focused on spreading negative stories about NATO's presence in countries bordering Belarus, according to Mandiant.
These narratives made false allegations about the deployment of nuclear weapons in these countries and about NATO troops committing crimes or spreading COVID-19.
But following the elections last August, Mandiant says the information operations have attempted to allege corruption particularly within the ruling parties in Lithuania and Poland, whose governments strongly condemned Mr Lukashenko's crackdown on demonstrators.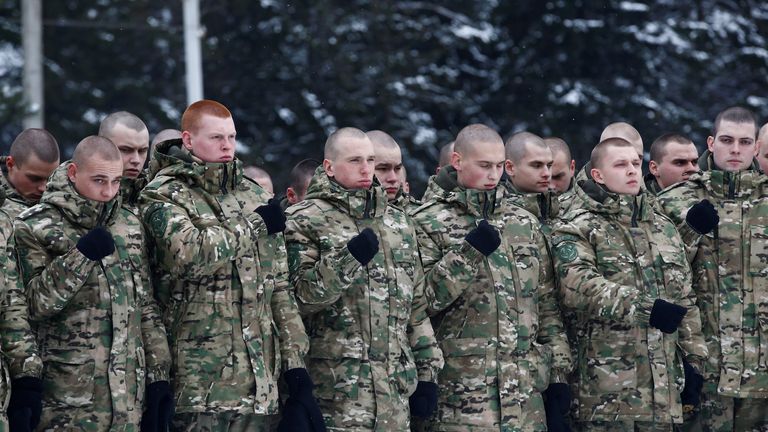 Benjamin Read, director of cyber espionage analysis at Mandiant, told Sky News: "They compromised a local Polish municipality and put up a news story that a priest had been murdered by a migrant who they claimed was an Iraqi national and who had been in Lithuania and snuck into Poland.
"[But] the priest was still alive – people called him and he was still alive – so it wasn't necessarily very effective. But we've seen them weaponise narratives around migration and migrants… we've seen that in Poland, in Polish."
That particular information operation, playing on fears regarding migrants, "parallels what they're doing now, rather horrifically, in the real world," added Mr Read.
Mandiant has also identified how Belarusian dissidents, media entities, and journalists were among those targeted by the espionage campaign, due to domains which the hackers set up to harvest their credentials and then log in to their email accounts.
Alongside these domestic targets were wide variety of government and private sector entities in Ukraine, Lithuania, Latvia, Poland, and Germany – although the researchers note that Estonia, which is a regional NATO member but one which doesn't border Belarus, did not appear to have been targeted in the same fashion.
The most important technique to defend against this kind of hacking is using two-factor authentication (2FA) for email and social media accounts, said Mr Read.
Follow the Daily podcast on Apple Podcasts, Google Podcasts, Spotify, Spreaker
It was also important to be cautious whenever receiving alerts claiming that your account had been accessed and encouraging you to reset your password, as this is one of the most common method that hackers use to steal credentials.
He said that hardware authentication devices such as YubiKeys offer the best protection, as even if the hackers managed to trick the victim into revealing their username and password in a phishing attack they would still need to physically capture the USB device too.
Rudy Guede released: Man convicted of British student Meredith Kercher's murder is freed early from prison | World News
A man convicted of the murder of British student Meredith Kercher in Italy in 2007 has been freed early from jail.
Rudy Guede served about 13 years of a 16-year sentence, said his lawyer, Fabrizio Ballarini.
He was convicted in 2008 and had been due to be freed on 4 January next year, but a judge brought forward his release date.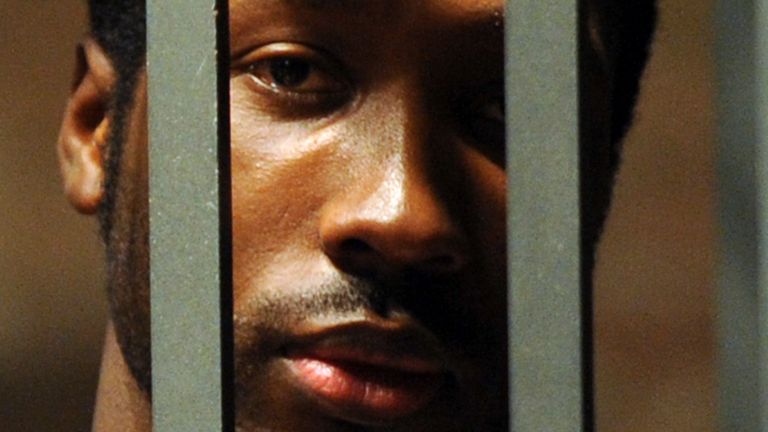 Guede was already allowed to leave prison during the day to work in the library at the Centre for Criminology Studies in Viterbo, central Italy.
The murder case, in the university city of Perugia, was the subject of international attention.
Ms Kercher, a 21-year-old exchange student, was found murdered in the flat she shared with her American roommate, Amanda Knox.
The Briton's throat had been cut and she had been stabbed 47 times.
Knox and her then-boyfriend, Raffaele Sollecito, were placed under suspicion.
Both were initially convicted, but Italy's highest court quashed their convictions in 2015.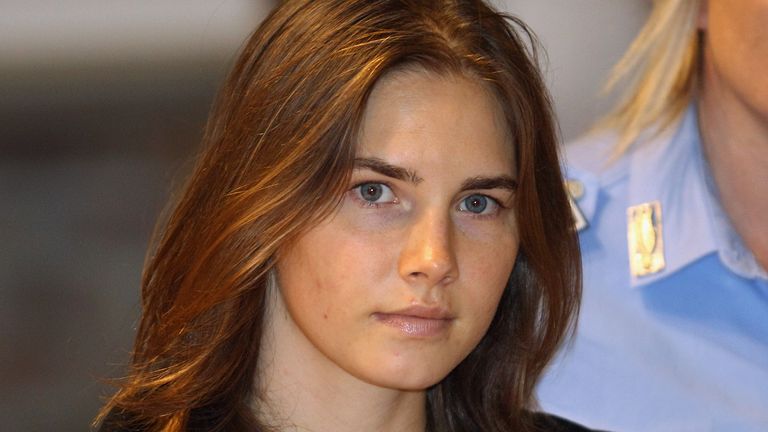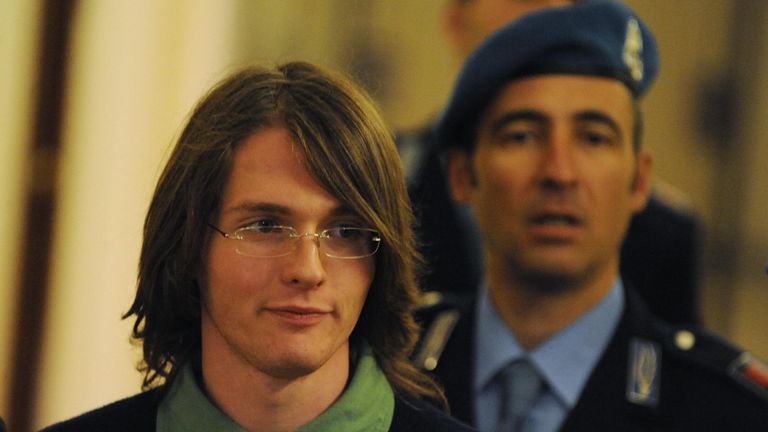 Guede, who has denied killing Ms Kercher, was originally convicted in a fast-track trial procedure.
From the Ivory Coast, he was initially sentenced to 30 years but later appealed and his term was reduced.
In 2017, he was refused permission to appeal against his conviction.
He had sought an "extraordinary review" of his case at Florence Appeal Court following the acquittal of Knox and Sollecito two years earlier.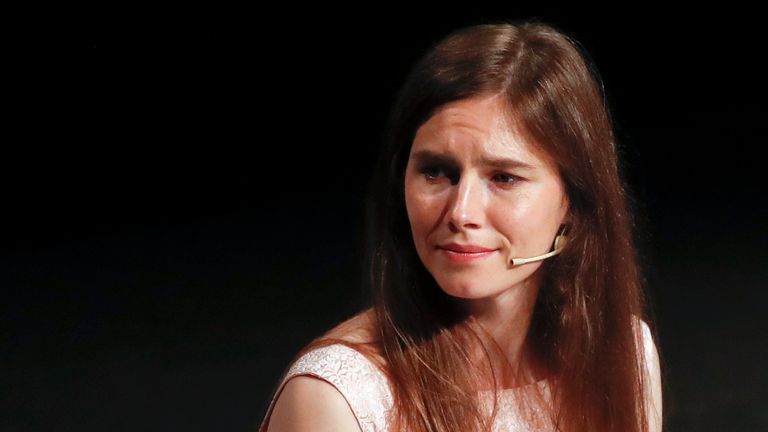 Knox returned to Italy in 2019 and said she felt fearful about going back.
"I'm afraid of being harassed, mocked, framed, I'm afraid that new accusations will be levied against me just because I'm here giving my version of events," she told a criminal justice conference in Modena, northern Italy.
Ethiopians prepare for battle to 'save the nation', as men and women head to the front | World News
We were taken up the stairs at a community centre in Addis Ababa and offered a seat at what appeared to be a boisterous rally.
There were women, draped in flags, dancing at the front of the hall and a hundred or so people hollering and clapping in time to the music.
There was something unusual about this lively scene for it has been replicated widely in the past few days in the Ethiopian capital but the smiles and the catchy music obscured its serious purpose.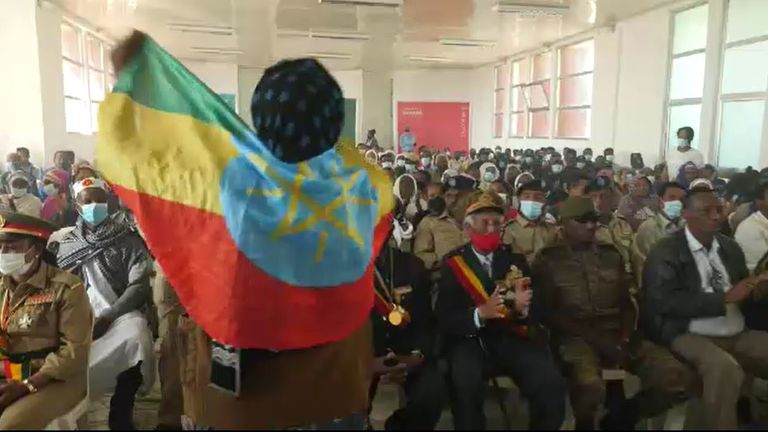 We had been invited to a community send-off, an opportunity for residents in the district of Arada to thank and motivate 20 young men and women who were about to head to the front.
"I am going to serve my country, to avenge the blood of my brothers, to protect my country and my family," said a young man called Million Abraham, who worked on a building site in the city.
He will participate in a war that erupted last year, when tensions between the Ethiopian Prime Minister, Abiy Ahmed, and the leaders of the region of Tigray, the TPLF (Tigray People's Liberation Front), reached boiling point.
Abiy sent troops into the region in November 2020, in response to TPLF attacks on a number of army camps. The prime minister called it a 'policing operation' and promised a swift victory, but TPLF fighters have pushed Ethiopian troops back.
Forming an alliance with other insurgent groups, the TPLF have moved into neighbouring regions and now threaten the capital itself, recently taking a town just 220 kilometres (136 miles) northeast of the capital.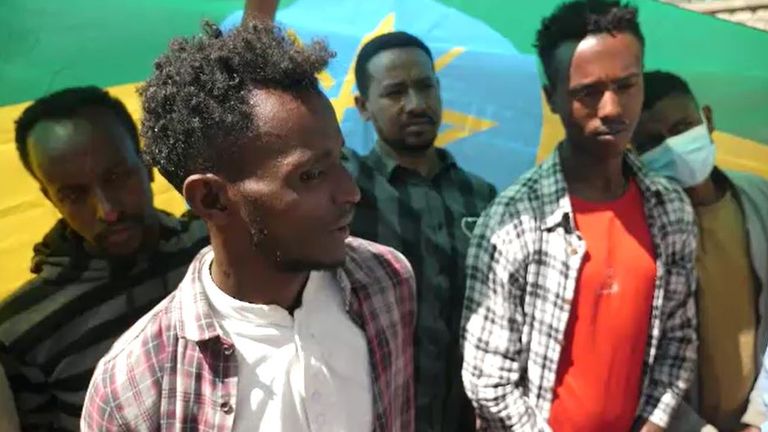 The realities of this conflict have made themselves known in Arada and we listened to the leader of a local mosque who said he was prepared to go and fight.
Then, a member of the local government warned the audience of spies and saboteurs.
"You shouldn't trust your own shadow at a time like this," she said softly.
There is a widespread view in Addis Ababa that the international community is siding with the TPLF and we heard western countries being angrily denounced on multiple occasions.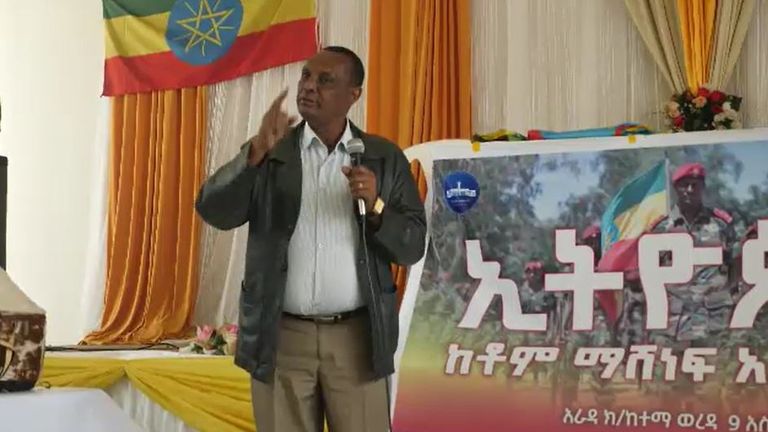 "We Ethiopians do not compromise. Forget America and other hostile countries. They will face the same fate. We will drag their dead bodies from our land, just like the Italians," said a man with a reference to the defeat of Mussolini's troops, who were repulsed from Ethiopia in 1941.
Million Abraham, the builder, told us he was not worried, despite the fact he had only received a few days of training.
"I am not afraid. We will get more training when we get to the front. I am not afraid of going there. Before we join up with them we will be trained. I am not afraid of going and even if I die, it's not a problem. It's for my country."
"Is this country in a dangerous position?" I asked.
What's going on in Ethiopia?

"I think the war will wrap up very soon," he replied confidently, despite the fact the government is struggling to halt the TPLF's advance.
In what is seen by some as a symbol of distress or desperation, Abiy Ahmed has informed the nation via social media that he will relocate to the front, where he will personally lead the army.
The prime minister has asked Ethiopians to join him in what he calls a battle to "save the nation".
Mr Abraham seemed happy to do his bit and told me he was prepared to pay the ultimate price.
Guadeloupe: Situation 'very difficult' as COVID protests continue in French overseas territory | World News
The situation in Guadeloupe remains "very difficult", a week after unrest erupted in the overseas territory, according to France's interior minister.
Over the weekend, France sent police special forces to the Caribbean Island after riots broke out over COVID-19 restrictions.
Despite calls for calm in Guadeloupe, Interior Minister Gerald Darmanin said: "There are still scenes of extreme violence with police forces being shot at with real ammunition."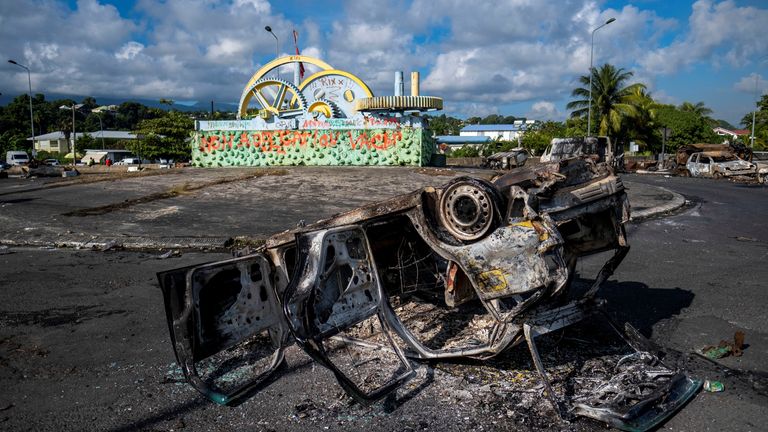 A general strike entered into a second week on Monday and many stores remained shuttered after night-time looting, even though Mr Darmanin said the 200 extra police officers deployed since Sunday have helped quell some of the unrest.
Sebastien Lecornu, France's Overseas Minister, told France 2 television that he and some other members of the government would go to the overseas territory to examine the situation.
Mr Lecornu also condemned the violence and added that "we committed last night to find other types of vaccines for those who refuse messenger RNA vaccines".
A point of contention for people in Guadeloupe is France's compulsory vaccination policy for healthcare workers.
Mr Darmanin has previously said around 80% of healthcare workers on the island had been vaccinated.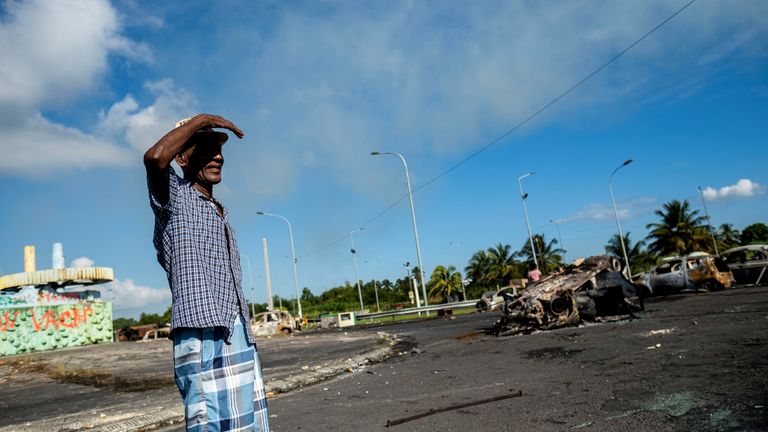 Protests were sparked by trade unions who are unhappy with the coronavirus health pass required to access restaurants, cafes, cultural venues, sports arenas and for long-distance travel, while also demonstrating France's vaccine policy.
Trade unions started strike actions on the neighbouring French Caribbean island of Martinique this week.
Gunshots were fired overnight at police in Martinique, local authorities said on Tuesday.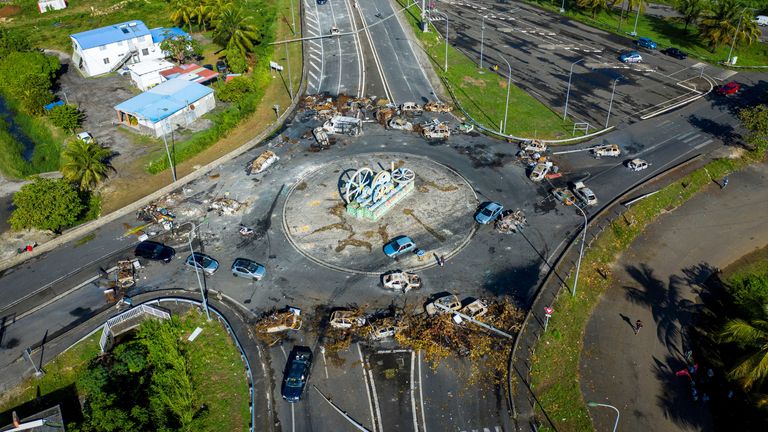 No police have been injured and things have calmed down in the daytime, a Martinique police official said.
A general strike also began in Martinique on Monday to demand an end to the mandatory coronavirus vaccination of health workers and for action to tackle high fuel prices.
The Caribbean has been hit this autumn by a new wave of coronavirus infections that is causing lockdowns and flight cancellations and overwhelming hospitals, just as tourism was beginning to show signs of recovery.