Netflix staff join protests outside its headquarters over controversial stand-up show by Dave Chappelle | Ents & Arts News
Staff at Netflix's headquarters in Hollywood have staged a walkout in protest at the release of a controversial special by the stand-up comedian Dave Chappelle.
Chappelle, one of the biggest names in American comedy, has been accused of making anti-transgender comments in the hour-long special The Closer.
But Netflix has refused to remove the special from its streaming service despite a backlash from the transgender community, both within the company and outside.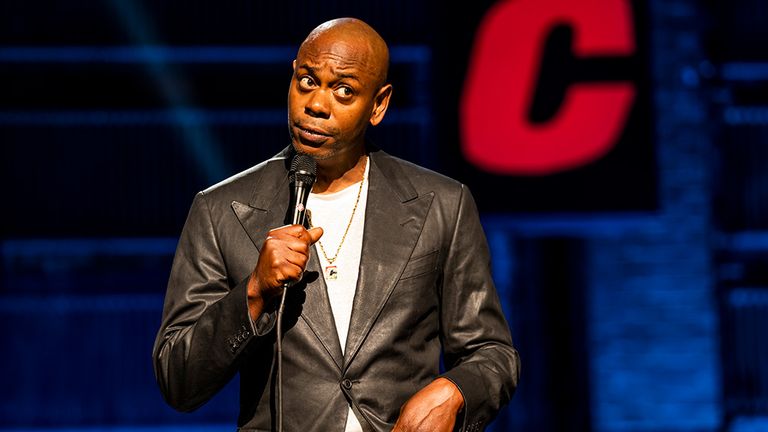 Employees joined the planned walkout to take part in a rally outside one of the company main campuses in Hollywood.
There were also scuffles as counter-protesters – carrying signs reading "We like Dave" and "Jokes are funny" – tried to disrupt the rally.
To background chants of "Trans Lives Matter", campaigners pushed for Netflix to respond to a list of "asks" including the hiring of more trans executives and greater spending on trans and non-binary content.
Protest organiser Ashlee Marie Preston told the rally: "We're here to speak directly to Netflix. We tried to speak to Dave Chappelle but he was not having the conversation so we're communicating directly with the people who sign the cheques. We're not going away."
As well as criticism for streaming the special, Netflix has also come under fire for its handling of the backlash.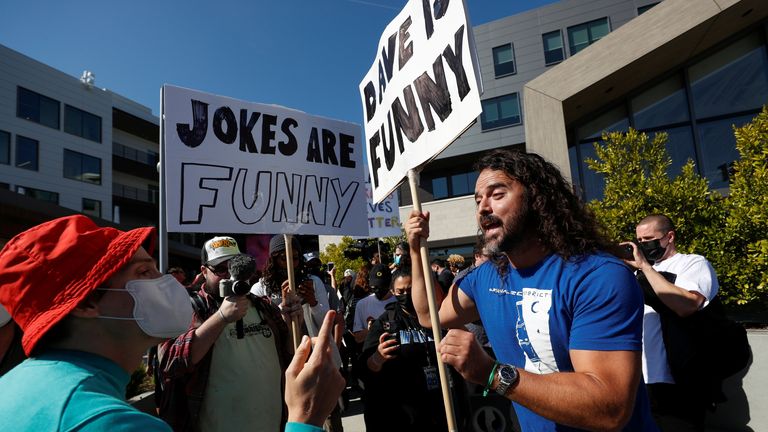 Chief executive Ted Sarandos has walked back his claim that content didn't "directly translate to real-world harm".
He told Deadline: "I should have made sure to recognise that a group of employees was hurting very badly from the decision made. I respect them deeply and I love the contribution they have at Netflix."
But he continues to stand by the decision to stream the special, telling the Hollywood Reporter: "We tell our employees that some of the content on Netflix you're not going to like.
"This kind of commitment to artistic expression and free artistic expression is sometimes in conflict with people feeling protected and safe. I do think that's something we struggle with all the time."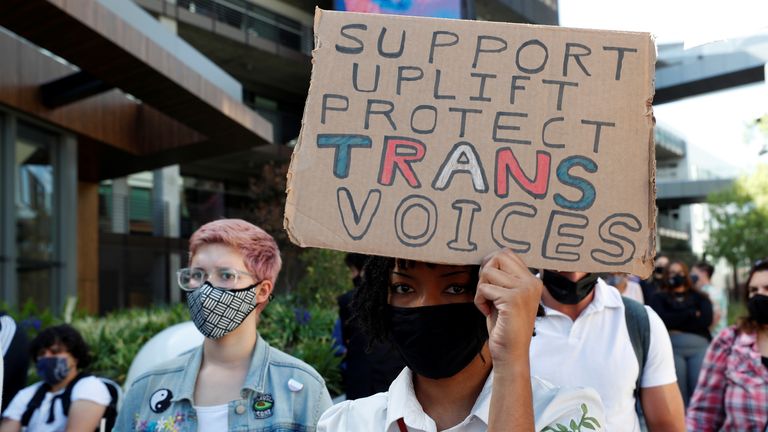 A number of Netflix stars have expressed their support for the walkout.
Elliot Page, who starred in The Umbrella Academy and is transgender, tweeted: "I stand with trans, nonbinary, and BIPOC (Black, Indigenous and People of Colour) employees at Netflix fighting for more and better trans stories and a more inclusive workplace."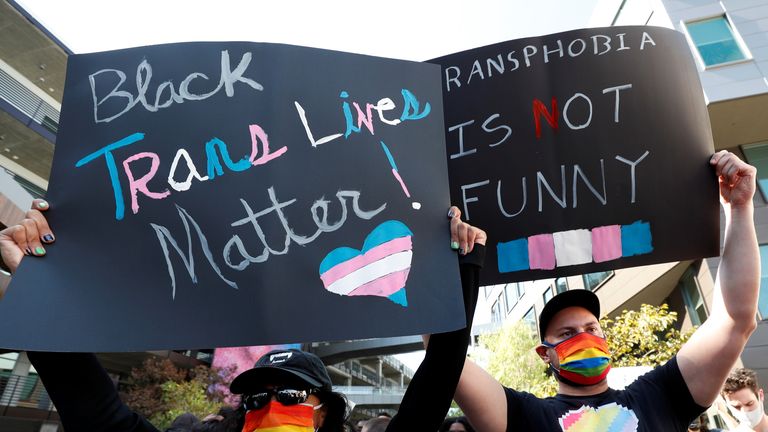 As the walkout was taking place, Chappelle himself was on stage in London.
Fans at the venue told Sky News that they believed entertainers needed to be conscious of how their words affected people.
"We as a society shouldn't be marginalising or prejudicing any community," said one.
But another added: "A joke's a joke. It's not meaning anything to hurt someone's feelings."
Channel deaths: Iraqi family fear relative could be among 27 dead | World News
An Iraqi family fear one of their relatives could be among the twenty seven people who died crossing the English Channel.
A man called Shalaw told Sky News his brother was on a boat mid-way to the UK at the same time as the incident on Wednesday.
He said his brother sent a voicemail to say he was crossing but nothing has been heard from him since.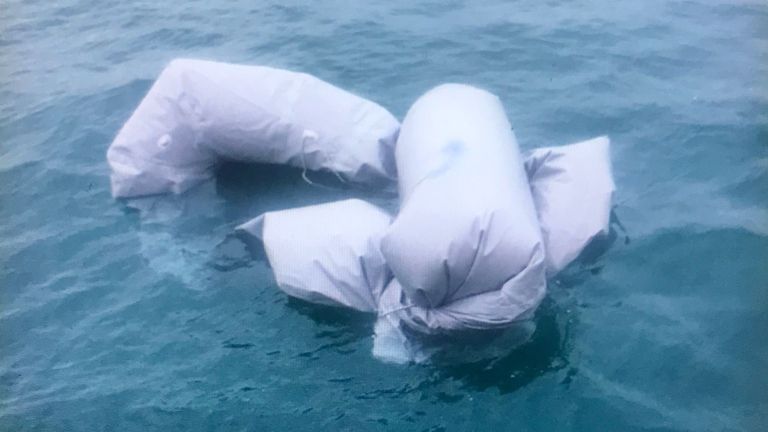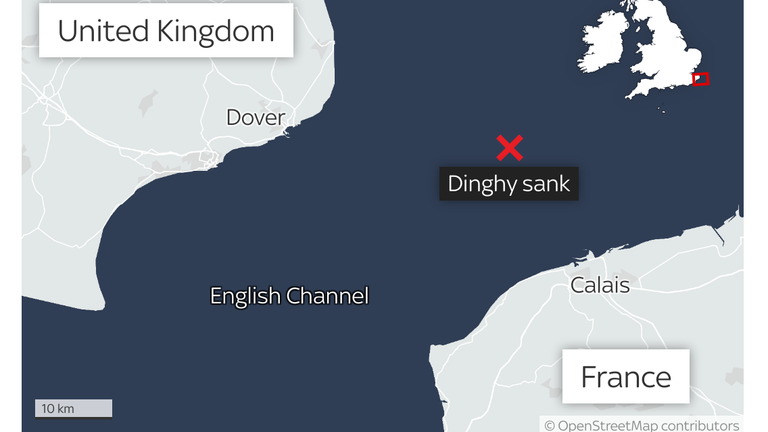 "They were on their way around this time, but we don't know what happened and whether he is with that group or travelled separately," Shalaw said at his home in Sulaymaniyah in northern Iraq.
"Honestly, we are very stressed about any news from my brother because we have not heard from him.
"He is younger than me and I'm worried for him.
"I hope that we can get some news about him as soon as possible and we pray that he has safely arrived in his destination."
The Kurdish regional government has confirmed to Sky News that Kurds were onboard the boat but are still working on numbers and identities.
Patel: 'No quick fix' over channel crossings

Lawk Ghafuri, from the Kurdistan Regional Government, said: "The network of smugglers is really huge and they're motivating those people to leave.
"The government has done things to prevent this and more is coming as well, it's started already."
Smuggler 'treated us like animals'

Mr Ghafuri added that they are "open to any help whether it's from the EU countries, UK or any other countries".
"As long as we stop this issue and crisis the KRG to coordinate with any country to stop this migration crisis," he said.
Many Kurds have fled northern Iraq, Iran and Syria for Europe with Germany, Scandinavia and the UK as the most popular destinations.
Shalaw said he would still consider making the journey himself, regardless of his brother's fate, and many more Kurds would try too.
Follow the Daily podcast on Apple Podcasts, Google Podcasts, Spotify, Spreaker
"I believe that if the EU or Britain do not come and listen to the people of Kurdistan then this wave of people will continue," he said.
"Many people are getting ready and if it is not this month, then in March or April many people will go out of Kurdistan and it could turn into another bad path and more people die."
Russia: At least 52 people – including six rescuers – killed after explosion in Siberian coal mine | World News
At least 52 people have died after an explosion in a Siberian coal mine.
The blast was caused by a methane gas leak about 250m (820ft) underground.
Flames and toxic fumes filled the Listvyazhnaya mine in the Kemerovo region, forcing the search for survivors to be abandoned.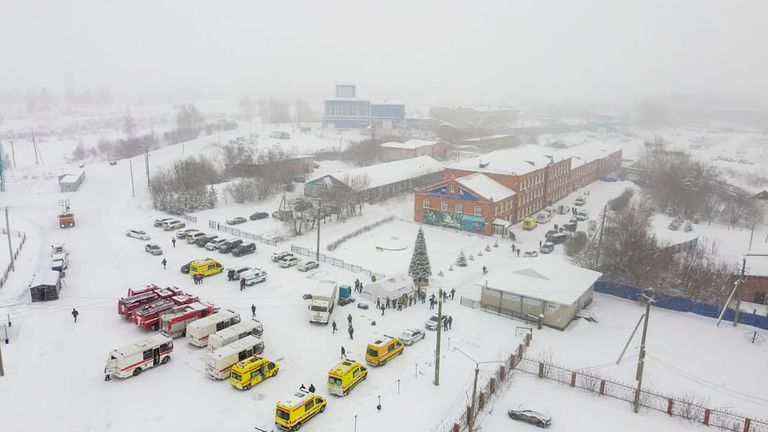 Six of those killed were rescuers, and all 52 died of carbon monoxide poisoning.
A total of 285 people were in the mine at the time of the explosion, and 239 miners were successfully led to the surface.
One of those rescued, Sergey Golubin, said: "Impact. Air. Dust. And then, we smelled gas and just started walking out, as many as we could. We didn't even realise what happened at first and took some gas in."
Another miner, Rustam Chebelkov, described the moment he was saved: "I was crawling and then I felt them grabbing me.
"I reached my arms out to them, they couldn't see me, the visibility was bad. They grabbed me and pulled me out. If not for them, we'd be dead."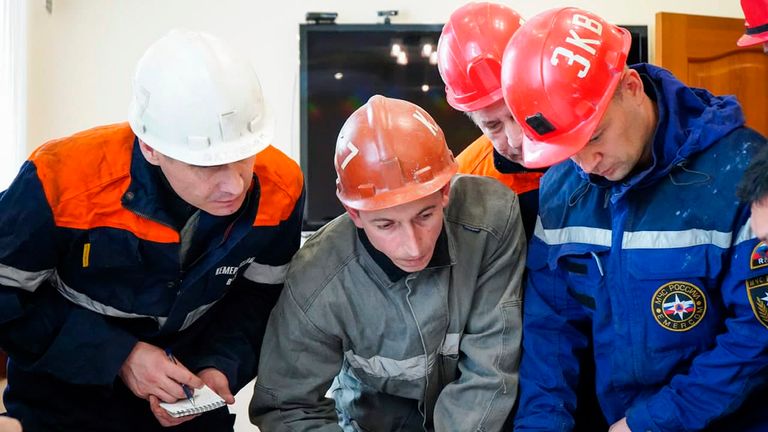 Thursday's explosion was the deadliest mine accident in Russia since 2010, when two methane explosions and a fire killed 91 people.
A criminal investigation into the blast has been launched – and officials say the mine's director, along with two senior managers, have been detained.
President Vladimir Putin has offered his condolences to the victims' families and three days of mourning has been declared in the region.
After 36 miners were killed in 2016, authorities analysed the safety of Russia's 58 coal mines – and concluded that 34% of them were potentially unsafe.
The Listvyazhnaya mine was not among them at the time, according to local media reports.
However, an inspection of the site by a Russian watchdog in April registered 139 violations, including breaches related to fire safety.
COVID-19 cases in South Africa surge – and there is a 'high probability' many are linked to new variant | World News
South Africa is racing to learn more about a new coronavirus variant that could be more transmissible and more resistant to vaccines.
Just 53 cases related to the B.1.1.529 strain have been confirmed in the country so far, but there are fears the true number could be much higher.
COVID-19 has been rapidly spreading among young people in Gauteng – South Africa's most populous province.
And nationwide, there has been "more of an exponential rise" in infections over the past five days or so.
Until recently, South Africa had seen a period of relatively low transmission, and was typically recording about 200 confirmed cases per day.
But the daily number of coronavirus infections rapidly rose above 1,200 on Wednesday alone – and almost doubled again to 2,465 on Thursday.
Experts believe there is a "high probability" that many of these cases are linked to this variant.
In Gauteng, estimates suggest 90% of new infections could be B.1.1.529 – and the strain may be present in South Africa's eight other provinces.
Scientists in the country are now trying to determine the extent of its spread, but this could take some time.
South Africa's National Institute for Communicable Diseases said: "Although the data are limited, our experts are working overtime with all the established surveillance systems to understand the new variant and what the potential implications could be."
And at a news conference in Johannesburg, health minister Joseph Phaahla warned: "From the experience of the last 21 months or so, we can almost predict how this is going to move.
"As I've said, especially when, like the Delta starting in Gauteng, you can rest assured as people start to move even more over the next few weeks, this will be all over."
Professor Tulio de Oliveira, the director of the South African Centre for Epidemic Response and Innovation, says the new variant has a "constellation" of new mutations.
A team of scientists from seven universities is now studying B.1.1.529, and they have 100 whole genomes of it so far.
'Our scientists are deeply concerned' – Javid

British officials are keen to acquire live virus cultures of the new variant so it can be examined, but this could take as long as four to six weeks.
Just 41% of South African adults have been vaccinated – and the number of jabs being administered a day is relatively low at under 130,000.
That's significantly below the government's target of 300,000 per day.
But this is not because of a shortage – the country is actually having to defer deliveries so they don't "accumulate and stockpile vaccines".
Nicholas Crisp, the acting director-general of the national health department, said: "We are getting in vaccines faster than we can use them at the moment."
South Africa has a population of 60 million people. During the pandemic, it has recorded more than 2.9 million COVID cases and 89,000 deaths.
The health minister says it is currently too early to say whether the government will impose tougher restrictions in response to the variant.
UK experts have described B.1.1.529 as the "worst one we've seen so far" – and South Africa is among six African countries that have now been added to the red list for travel.
World Health Organisation experts are meeting on Friday to assess the variant, which on Wednesday was classed a variant under monitoring.
If it is upgraded to a variant of concern, it could be given a name from the Greek alphabet – and would likely be referred to as Nu.