Barbados elects its first-ever president as it sheds colonial past | World News
Barbados has elected its first-ever president as it takes the first steps to becoming a republic.
Dame Sandra Mason, 72, was elected on Wednesday by a two-thirds vote of a joint session of the Caribbean country's House of Assembly and Senate.
Last year, Barbados announced its intention to remove Britain's Queen Elizabeth as its head of state and become a republic, shedding its colonial past.
The country of 300,000 gained its independence from Britain in 1966, though the Queen remained its constitutional monarch.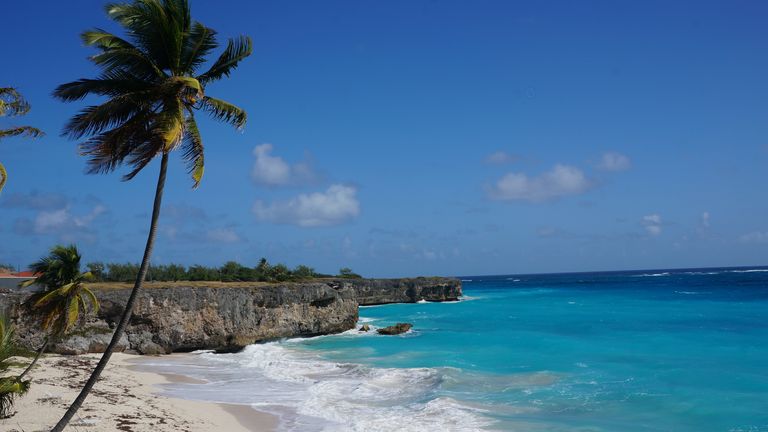 Dame Sandra will be sworn in on 30 November – the country's 55th anniversary of independence from Britain.
The former jurist has been governor-general of the island since 2018, and was also the first woman to serve on the Barbados Court of Appeals.
Barbados Prime Minister Mia Mottley said the election of a president was "a seminal moment" in the country's journey.
She added: "We have just elected from among us a woman who is uniquely and passionately Barbadian, does not pretend to be anything else (and) reflects the values of who we are."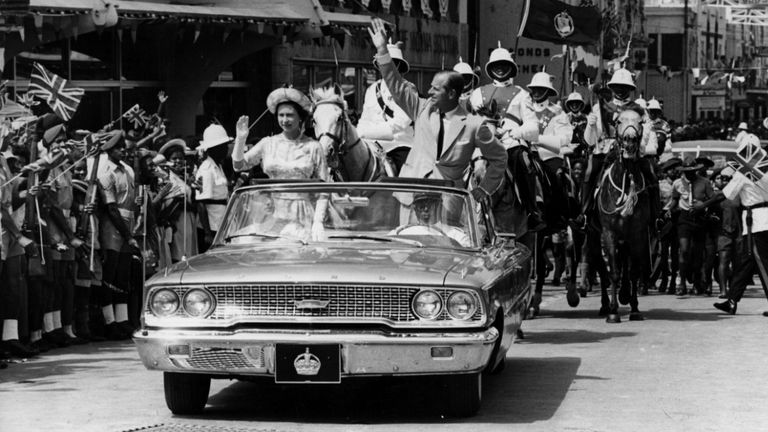 Ms Mottley also said the country's decision to become a republic was not a condemnation of its British past.
"We look forward to continuing the relationship with the British monarch," she said.
The election could benefit the country both at home and abroad, according to Wazim Mowla of the Atlantic Council think-tank.
She said the move makes the small developing country a more legitimate player in global politics, but could also serve as a "unifying and nationalistic move" that may benefit its current leadership at home.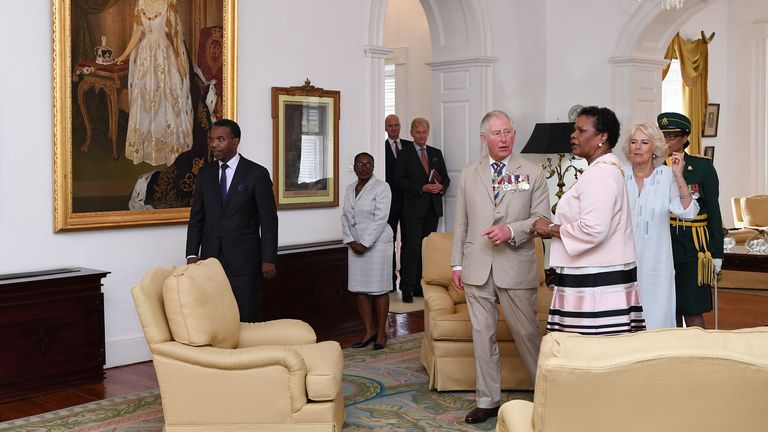 Ms Mowla added: "Other Caribbean leaders and their citizens will likely praise the move, but I don't expect others to follow suit.
"This move will always be considered only if it is in the best interest of each country."
Barbados said last year it wanted "full sovereignty" by the time it celebrated its 55th anniversary of independence from the UK in November 2021.
In 1998, a Barbados constitutional review commission recommended republican status, and in 2015 Prime Minister Freundel Stuart said "we have to move from a monarchical system to a republican form of government in the very near future".
Germany: Parties agree deal to form government that will end Angela Merkel era | World News
Three German parties have agreed a deal to form a new government that will end the era of the longstanding chancellor, Angela Merkel.
Olaf Scholz, of the centre-left Social Democrats, is poised to replace her and said the new government would not seek "the lowest common denominator, but the politics of big impacts".
He emphasised the importance of a sovereign Europe, friendship with France and partnership with the United States as key cornerstones of the government's foreign policy – continuing a long post-war tradition.
Mr Scholz said he expected members of the parties would give their blessing to the deal in the next 10 days.
The Social Democrats have been negotiating with the environmentalist Green party and the pro-business Free Democrats since narrowly winning a national election in September.
If party members approve the deal, the three-way alliance – which has never yet been tried in a national government – will replace the current "grand coalition" of the country's traditional big parties.
The Social Democrats have served as the junior partner to Ms Merkel's centre-right Christian Democrats.
The 67-year-old, who did not run for a fifth term, is expected to be succeeded by Scholz, 63, who has been her finance minister and vice chancellor since 2018. She has been in power since 2005.
The three would-be governing parties have said they hope parliament will elect Mr Scholz as chancellor in the week beginning 6 December.
Follow the Daily podcast on Apple Podcasts, Google Podcasts, Spotify, Spreaker
But the deal first requires approval from a ballot of the Greens' roughly 125,000-strong membership and from conventions of the other two parties.
News of the deal emerged as Ms Merkel led what was likely to be her last Cabinet meeting – where Mr Scholz presented her with a bouquet of flowers.
Negotiations over the alliance were relatively harmonious and fast compared to previous coalition talks.
But the political transition, with Ms Merkel as a lame-duck caretaker, has hampered Germany's response to the latest rise in COVID cases.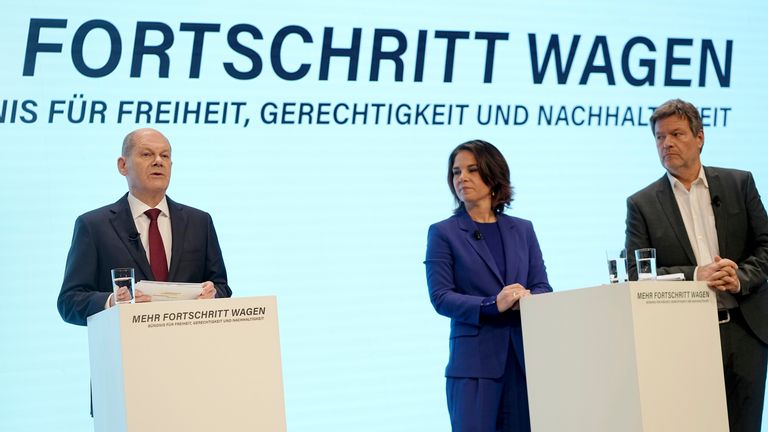 Few details have emerged from the private talks – including how the parties will divide up the ministerial portfolios.
The alliance is considered a potentially uneasy mixture because it brings together two traditionally left-leaning parties with one, the Free Democrats, that has tended to ally with the centre-right.
A preliminary agreement last month indicated Germany would bring forward its deadline for ending the use of coal-fuelled power from 2038 to 2030, while expanding the rollout of renewable energy generation.
And at the Free Democrats' insistence, the prospective partners have pledged not to raise taxes or loosen curbs on running up debt, making financing a central issue.
Ms Merkel's Christian Democrats are currently preoccupied with a leadership contest over who will become their next leader and revive the party's fortunes after it suffered its worst-ever election result.
Great Barrier Reef bursting with colour as it recovers from years of coral bleaching | World News
The Great Barrier Reef is erupting with colour again as the natural wonder recovers from recent life-threatening coral bleaching.
About two-thirds of the coral in the reef off the coast of Australia has been affected by bleaching caused by unusually high ocean temperatures in 2016, 2017 and 2020.
However, scientists on Tuesday night recorded the corals fertilising billions of offspring by casting sperm and eggs into the Pacific Ocean off the Queensland coast – an event that typically lasts two or three days.
Gareth Phillips, a marine scientist with Reef Teach, a tourism and educational business, is studying the spawning as part of a project to monitor the reef's health.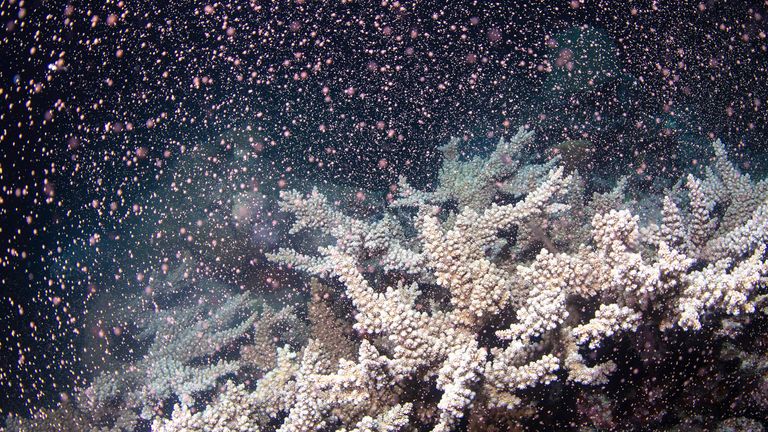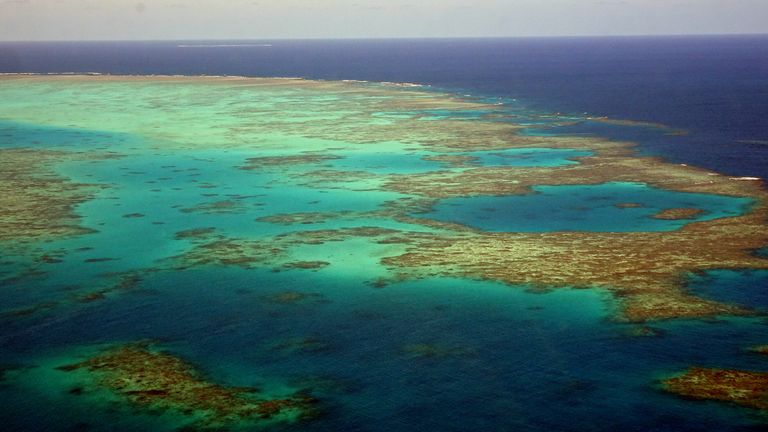 "The reef has gone through its own troubles like we all have, but it can still respond – and that gives us hope," he said.
"It is gratifying to see the reef give birth.
"It's a strong demonstration that its ecological functions are intact and working after being in a recovery phase for more than 18 months."
Follow the Daily podcast on Apple Podcasts, Google Podcasts, Spotify, Spreaker
He added: "I think we must all focus on the victories as we emerge from the pandemic."
The World Heritage-listed site is made up of a network of 2,500 reefs, covering 348,000 sq km (134,000 sq miles).
Migrant crossings: Several people drown while trying to cross Channel in dinghy to UK – reports | UK News

Several migrants have drowned while trying to get to the UK across the Channel in an inflatable dinghy, a police source has told Reuters.
A police source told the news agency: "A search and rescue operation is under way off the coast of Calais.
"We think several people have died as their vessel sank."
La Voix du Nord, quoting a source, reported that at least five migrants had died during the crossing attempt on Wednesday.
The newspaper said that shortly before 2pm a fisherman alerted authorities that around a dozen people were in the water off the coast of Calais.
Several people had been recovered, of which five had died and five were unconscious, it reported.