Spain's PM vows to ban prostitution, warning it 'enslaves' women | World News
Spain could outlaw prostitution after its prime minister pledged to ban it in the country.
Speaking to supporters at the end of his Socialist Party's three-day congress in Valencia, Pedro Sanchez said the practice "enslaves" women.
The industry has boomed since it was decriminalised in 1995 and estimates suggest that about 300,000 women work in the sex industry in Spain.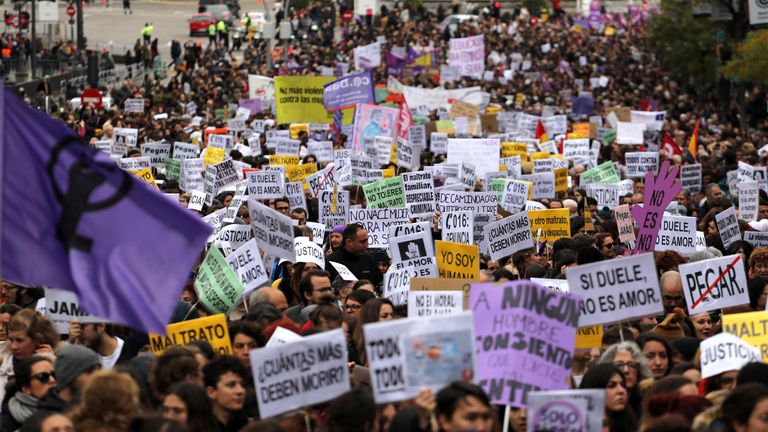 In 2016 the United Nations estimated that Spain's sex industry was worth €3.7bn (£3.1bn).
A survey in 2009 found that one in three men had paid for sex, but another report in the same year suggested the figure was almost 40%.
A 2011 UN study found Spain was the third biggest centre for prostitution globally, behind Thailand and Puerto Rico.
Sexual exploitation and pimping are illegal in Spain.
The industry is unregulated in Spain and there aren't any punishments in place for those who pay for sexual services, as long as it doesn't take place in a public space.
In his election manifesto in 2019, Mr Sanchez pledged to outlaw prostitution, in a move that was seen to attract female voters.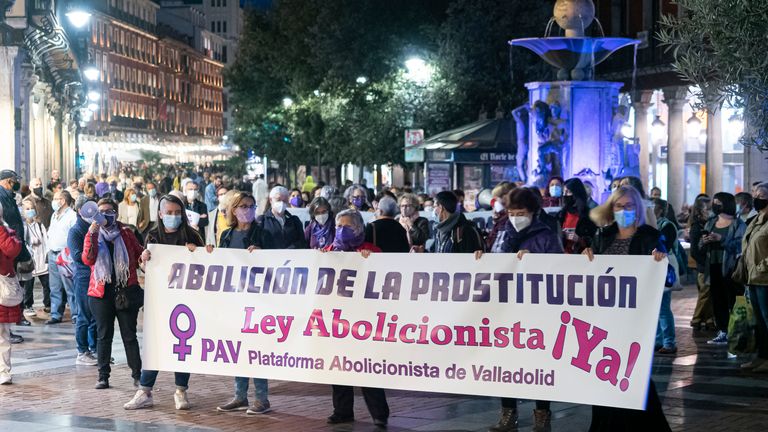 It called the practice "one of the cruellest aspects of the feminisation of poverty and one of the worst forms of violence against women".
But, two years later, no legislation or bill has been tabled.
Public opinion on a ban is divided and in November 2018 there were nationwide protest on the UN's international day for the elimination of violence against women.
Several protesters carried signs that called for the ban of the practice, with many unhappy that the government allowed a sex workers' trade union to form.
Organizacion de Trabadjaroras Sexuales (OTRAS) was given the green light in August 2018 and the group was established to try and create a safety net for workers.
Archaeologists unearth mummy in Peru estimated to be over 800 years old | World News
A mummy estimated to be around 800 years old has been discovered on Peru's central coast.
The mummified remains were said to be of a person from the culture that developed between the coast and mountains of the country, before the rise of the Inca Empire in the 1400s.
The mummy's gender is not yet known, but it was discovered east of Lima, the capital of the south American country.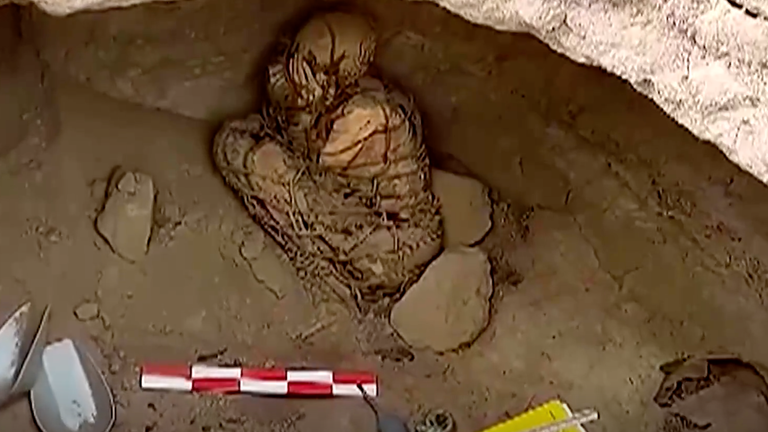 Archaeologist Pieter Van Dalen Luna, who worked on the excavation, added the remains are of a person who lived in the high Andean region of the country.
He said: "The main characteristic of the mummy is that the whole body was tied up by ropes and with the hands covering the face, which would be part of the local funeral pattern.
"Radiocarbon dating will give a more precise chronology."
The mummy was found inside an underground structure that was located on the outskirts of Lima.
There were also ceramics, vegetable remains and stone tools inside the tomb.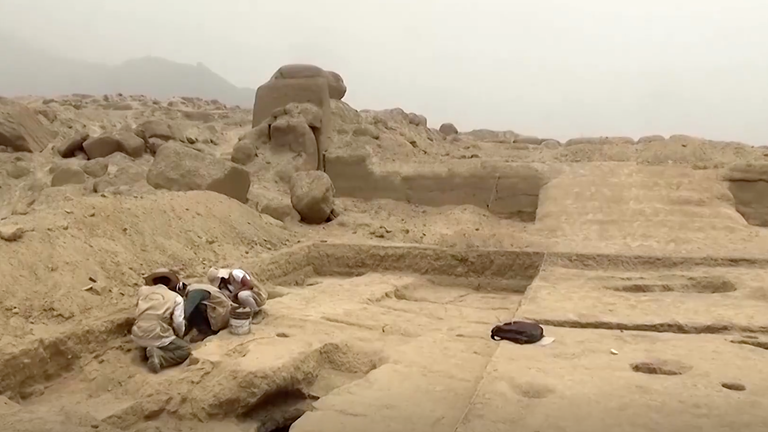 Peru is home to hundreds of archaeological sites from cultures that developed before and after the Inca Empire.
The empire dominated the southern part of South America, from southern Ecuador and Colombia to central Chile.
Channel deaths: Kurdish woman who died during Channel crossing told fiance she was making journey just before boarding boat | World News
A young Kurdish woman who drowned on Wednesday in the English Channel didn't tell her fiance she was about to board a boat to make the crossing, until the last minute.
The 24-year-old – also known as Mariam – died along with 26 others, when their flimsy raft ran into difficulties mid-crossing.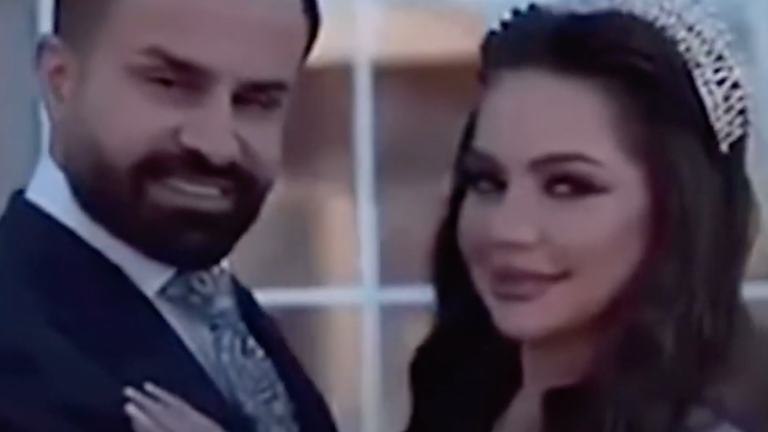 The incident has caused renewed political disagreement on both sides of the Channel.
Speaking at the family's home in Soran, northern Iraq, Baran's cousin and childhood friend told Sky News how much the two adored one another and that she wanted to join him in Europe.
"They loved each other so much, they were love birds," Iman Hassan told us.
"I've never seen anyone like them. I would tell my husband, look at him, buy roses like him! They loved each other and were so respectful to each other.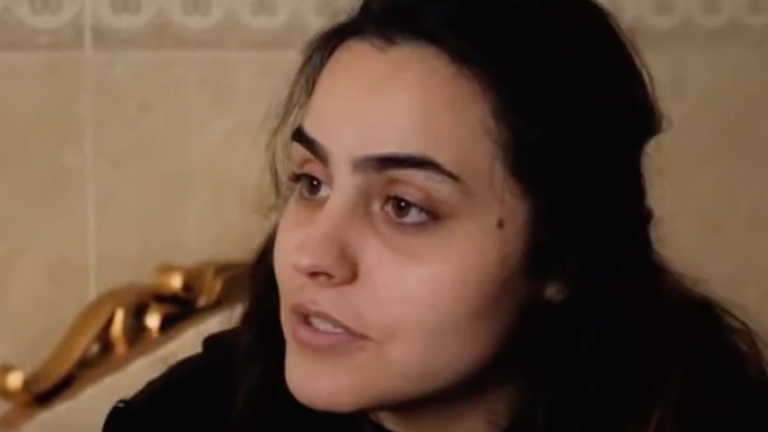 "She even didn't tell him that she was going this way [by sea], he was trying to find a better way. So what she did, before she got on the ship was take a photo and say 'I'm coming to you'. They loved each other so, so much."
Sky News spent the day with family, relatives and friends mourning at the house in Kurdistan.
We were shown the last GPS location for the boat, midway between Calais and the Kent coast. That was the moment that her fiance, who was tracking her journey over, realised something might have happened.
With tears in his eyes, Baran's younger brother Mohammed said he will remember the last time they hugged.
He said: "My last memory with her which will stay in my head forever is that we were at Erbil International Airport. It was the last time I said goodbye to her and I hugged her.
Follow the Daily podcast on Apple Podcasts, Google Podcasts, Spotify, Spreaker
"Baran was a loved one in the family and in general. Anyone that has ever seen her or met her once can't forget her for sure, they couldn't. And to me, she was a sister and a friend. I am deeply saddened that she left with such a tragic accident."
Despite their loss, the family showed no sign of anger or blame. Baran's father said that God took her and explained why she wanted to go to the UK.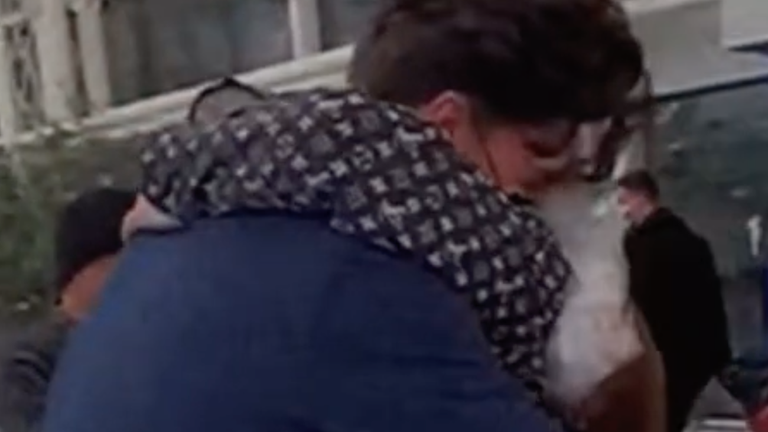 He said: "They chose Britain because it's a good place, it's secure… people move or migrate there for their own good, but it was God's fate that it doesn't work out.
"I ask these countries, especially the UK and the European countries, to help Kurdish migrants, and migrants from other countries and respect them."
Channel deaths: Migrants at Dunkirk camp trying to get to UK rocked by news of those who died making crossing | World News
"They are like our family" Arsalan tells me, as the name of the first victim of the Channel crossing reaches the camp at Dunkirk.
Arsalan, who is from Iran, never met any of those who died on Wednesday but says there is "no difference" between him and them.
He says all anyone at the camp wants is a "simple life".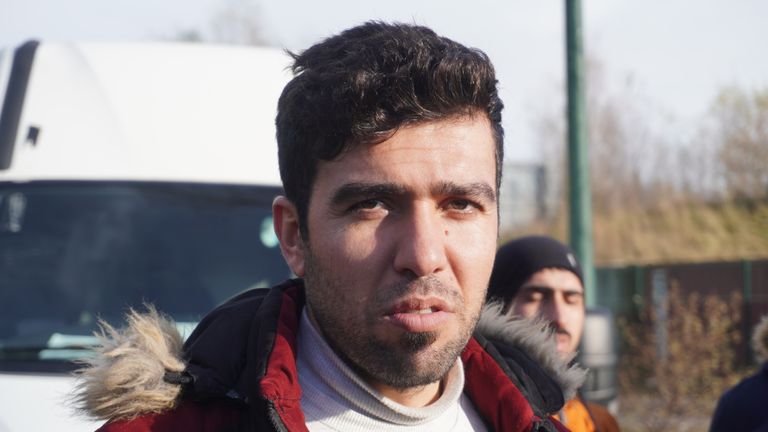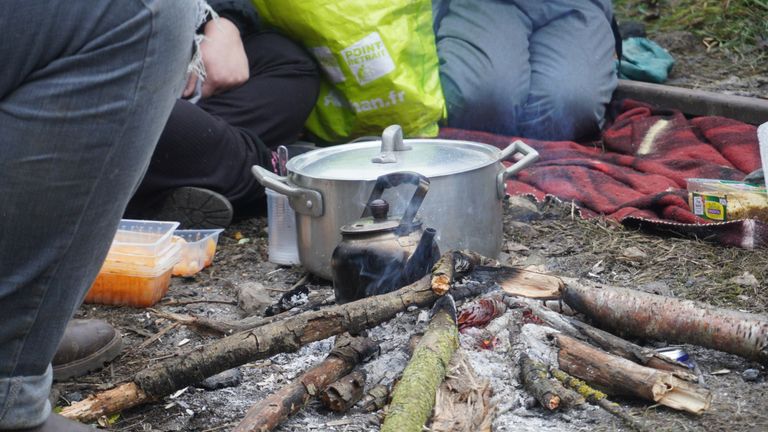 The tragedy has changed Arsalan's mind about travelling on a small boat, saying he won't "play with his life" but is still determined to find another way to get to the UK.
He has been at this makeshift camp for a week after "escaping a life full of dangers" in Iran.
Asked why he didn't stay in another European country, he said: "There is humanity" in the UK, adding, "people are protected".
Not far away we meet Pavel, who's with his three younger siblings aged four, 10 and 12.
Pavel says: "Life is very hard, we can't sleep."
He says he wants to go to England where his uncle lives a "good life".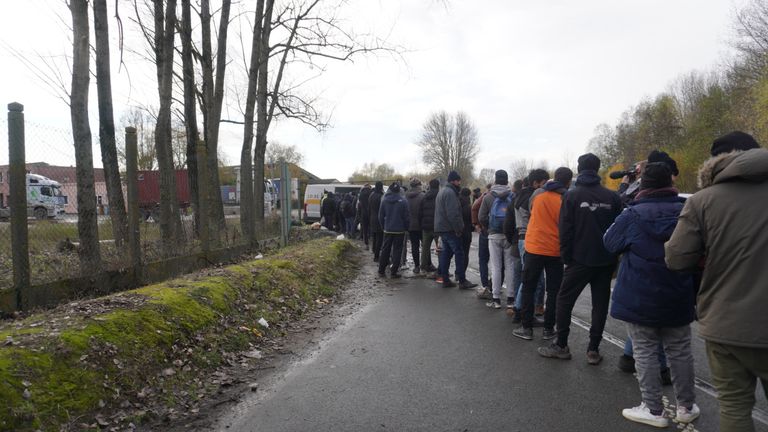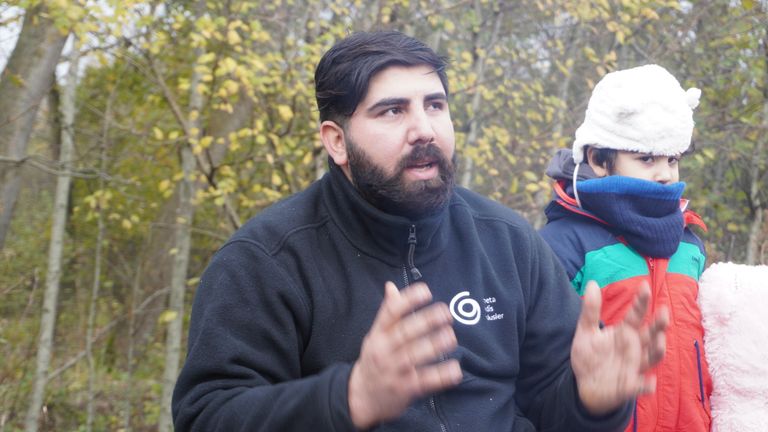 "It's raining and it is very cold. We definitely want to go to England because we don't have anywhere to live," he added.
Pavel also says he does not have a plan.
His mother Shadan is emotional when we ask about the prospect of taking her family in a small boat.
She says: "It's England that is my love. For seven years nobody has looked after us but now we are going to England, God willing".
Shadan shows me inside the tent where her family of eight sleep, telling me she hugs her children at night to keep them warm.
The family arrived at Dunkirk last night and the floor of their tent is already soaking wet.
Despite Wednesday's tragedy Pavel says the family could cross the Channel as soon as next week.
He says: "l am big enough that l can take it but when the children say they are cold what can l do".