President Biden, Pope Francis to meet at Vatican in late October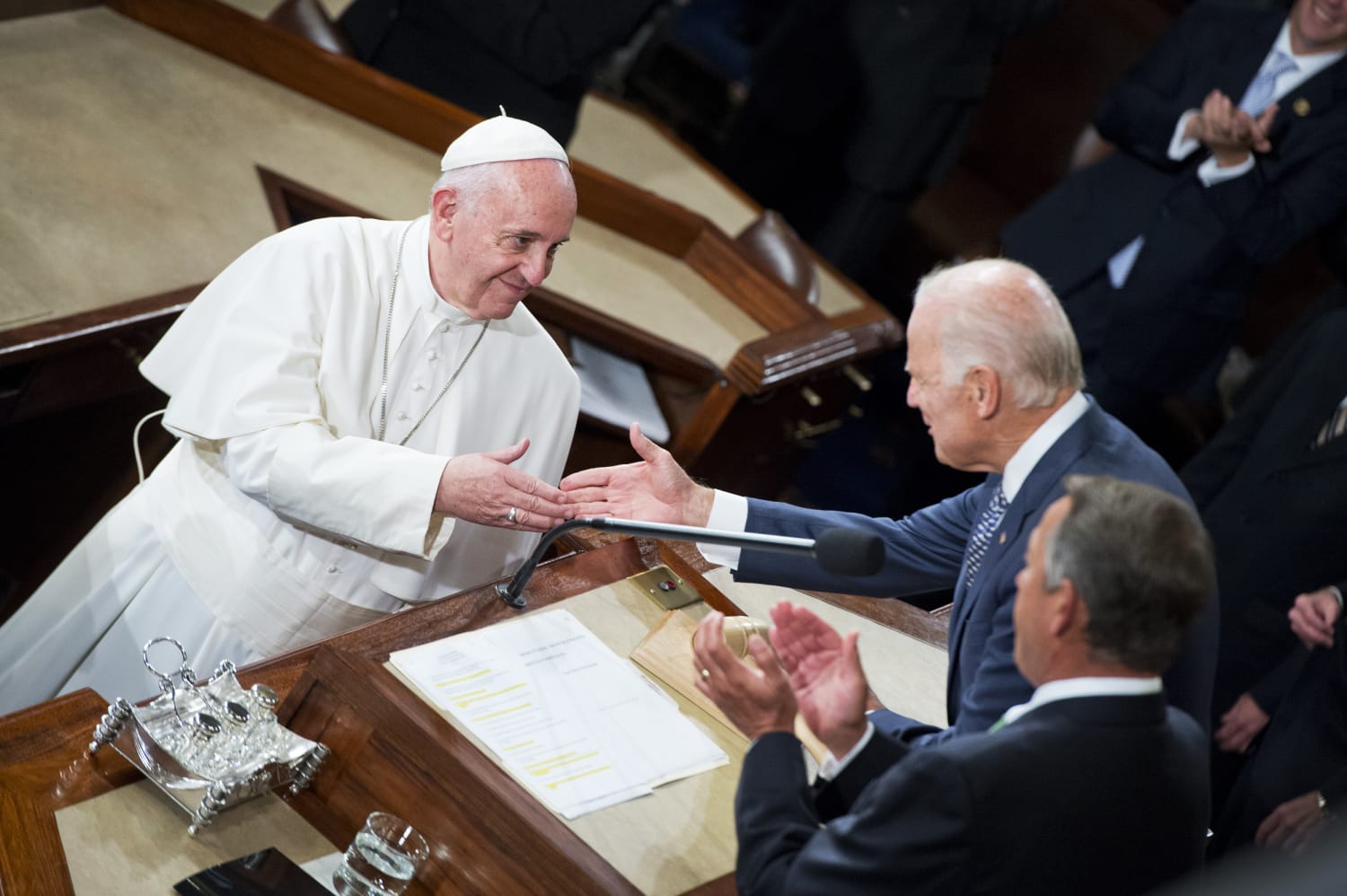 WASHINGTON — President Joe Biden and first lady Jill Biden will meet Pope Francis at the Vatican during a trip to Europe in late October, the White House announced Thursday.
Biden will meet with the pope in Vatican City on Oct. 29 where, according to the White House, they plan to discuss "working together on efforts grounded in respect for fundamental human dignity, including ending the COVID-19 pandemic, tackling the climate crisis, and caring for the poor."
Biden, a devout Catholic who regularly attends mass, is only the second Catholic president in U.S. history.
A faction of conservative bishops in the U.S. have argued Biden should be denied communion, a integral part of the Catholic mass, over his position supporting legal abortion. The U.S. Conference of Catholic Bishops are drafting new guidance that could instruct priests to deny communion to some public officials. Francis recently suggested to reporters he does not support the effort.
Biden and the first lady are traveling to Rome for the G20 Leaders' Summit scheduled for Oct. 30 to 31. After the event, Biden is expected to visit Glasgow, United Kingdom from Nov. 1 to 2 to attend the World Leader Summit at the start of the 26th Conference of the Parties to the UN Framework Convention on Climate Change, the announcement said.
Ahead of the event, the Catholic Church and other religious leaders recently called for action on climate change, an issue that the pope has been outspoken about.
Pope Francis has been in the news over the last few months as he's urged faster distribution around the world of Covid-19 vaccines. Earlier this month, the pope also spoke out against the execution of a death row inmate who was convicted of killing three people during a 1994 convenience store robbery.
Republican Representative Lauren Boebert under fire
IE 11 is not supported. For an optimal experience visit our site on another browser.
Macron 'acting like child' as EU still recovering from major Brexit 'sting' to bloc's ego
MACRON will "eventually come around" to Brexit and stop "acting like a child" when it comes to having relationship with the UK, activist Chloe Dobbs claimed.

Source link
SNP warn independence 'within grasp' as Ian Blackford savages Boris over 'constant crises'
THE SNP will ramp up the pressure on Boris Johnson by claiming Scottish independence is "within our grasp", with Ian Blackford insisting Scots should choose to split from the UK to "escape the constant crisis of Westminster control".

Source link