Australia: Man dies after being attacked by a shark off coast of New South Wales | World News
A man has died after being attacked by a shark off Australia's eastern coast.
Surfers, bystanders and paramedics tried to give him CPR, but he had a critical arm injury and could not be revived.
The attack occurred off Shelly and Emerald beaches in Coffs Harbour, New South Wales – about 330 miles (530km) north of Sydney.
Beaches in the area were busy at the time of the incident on Sunday, as families celebrated Father's Day in the country.
Aaron Armstrong, who saw what happened, said it was the first shark attack in the community that he and other locals knew of.
He added: "[We were] just out in the surf and we just saw a few people getting out of the water and we were pretty excited to be honest because we were like 'yes, less people in the water'.
"So we started to paddle down to where these people were and then we got called out of the water.
"Ran down to see what was happening, saw a man without an arm, lots of blood and lots of people helping him so we just stood by just to see if we needed to help anymore.
"And then we just proceeded to watch people work on him, CPR for a good hour, hour and a half, before the ambulances arrived and then, yeah, it doesn't look good."
Although New South Wales is under a coronavirus lockdown, people can leave their homes for exercise.
Before Sunday's incident, the most recent fatal shark attack in Australia was in May.
Glenn Coleman, another witness, said there has been a "lot more shark activity over recent years" – and many experienced surfers now no longer want to go into the water.
SpaceX Inspiration4 mission: Civilian astronauts have 'incredible' first day in space as new pictures released of the crew | Science & Tech News
The four amateur astronauts who make up the first all-civilian crew ever to orbit the Earth have had an "incredible" first day in space.
The Dragon capsule containing the group was launched atop a SpaceX Falcon 9 rocket from the Kennedy Space Centre in Florida on Wednesday night.
As part of the Inspiration4 mission, the crew are due to spend about three days in space, orbiting the planet every 90 minutes at a speed of more than 17,000mph and an altitude of 360 miles – higher than the International Space Station and Hubble Telescope.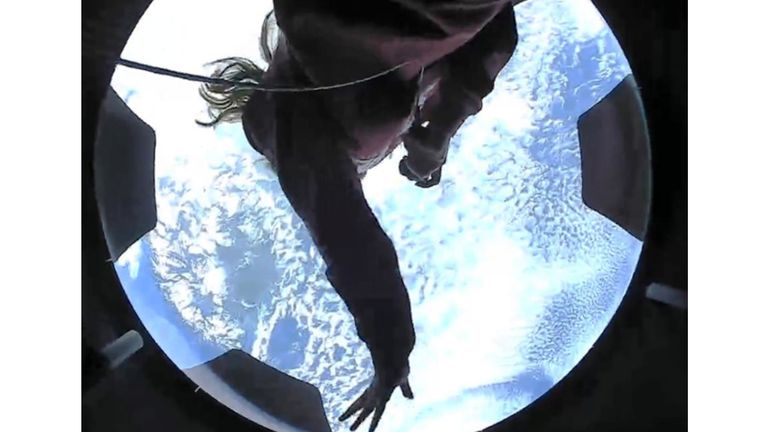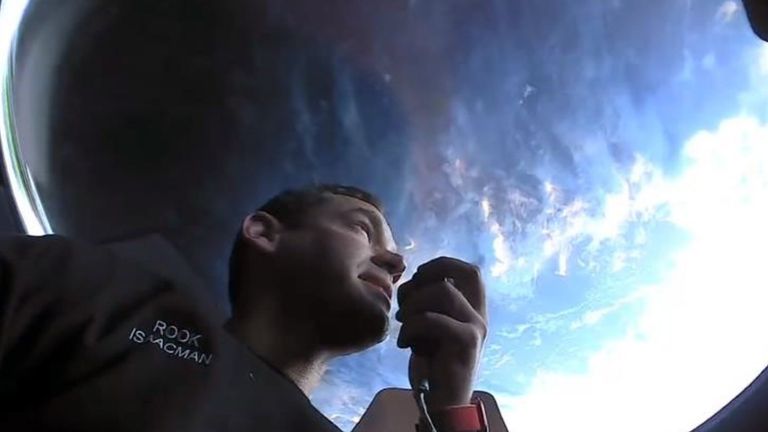 The mission posted an update on the crew members on Twitter.
"The crew of #Inspiration4 had an incredible first day in space! They've completed more than 15 orbits around planet Earth since liftoff and made full use of the Dragon cupola," they said.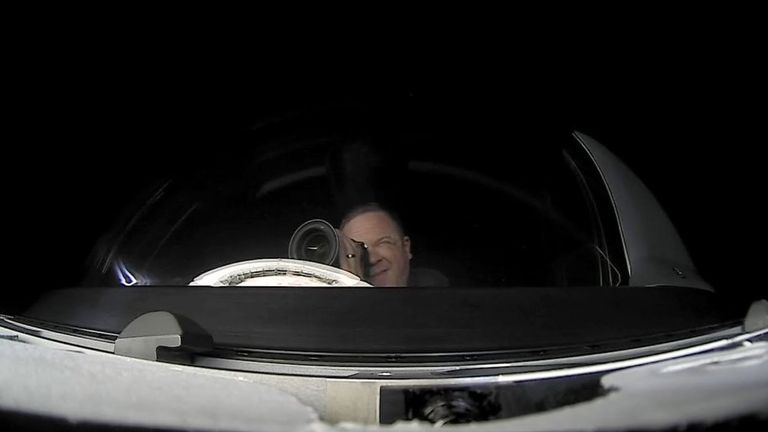 The cupola is a transparent dome that will provide the astronauts with stunning views of space and Earth.
The four people aboard the Dragon capsule are Jared Isaacman, Hayley Arceneaux, Chris Sembroski, and Dr Sian Proctor.
During their trip, they will carry out a series of science experiments before returning home.
Mr Isaacman is the man behind the mission, and paid an undisclosed sum to get the project off the ground.
An experienced pilot, he wants the journey to raise awareness for St Jude's Children's Research Hospital in Memphis, Tennessee.
The others are a health care worker and two competition winners.
England cricket tours of Pakistan could be off after NZ pulls out over 'security alert' | World News
England cricket tours of Pakistan could be called off after the New Zealand team pulled out over a "security alert".
Both the England men's and women's teams are due to play there next month, but the England and Wales Cricket Board said it was liaising with its "security team on the ground in Pakistan to fully understand the situation".
It will decide whether to proceed in the "next 24-48 hours", it added.
New Zealand were due to play in the first of three one-day internationals in Rawalpindi this evening, before moving to Lahore for a five match T20 series.
But following what officials described as an "escalation in the New Zealand government threat levels for Pakistan", it was decided that the players should fly home.
"Arrangements are now being made for the team's departure," a statement continued.
The Pakistan Cricket Board (PCB) and Pakistani government said "foolproof security arrangements" had been put in place and the Kiwis had been "assured" of that.
But David White, chief executive of New Zealand Cricket (NZC), said withdrawing was the "only responsible option".
He added: "I understand this will be a blow for the PCB, who have been wonderful hosts, but player safety is paramount."
Heath Mills, who heads the New Zealand Cricket Players' Association, said his organisation was "fully supportive of the decision", adding: "The players are in good hands – they're safe, and everyone's acting in their best interests."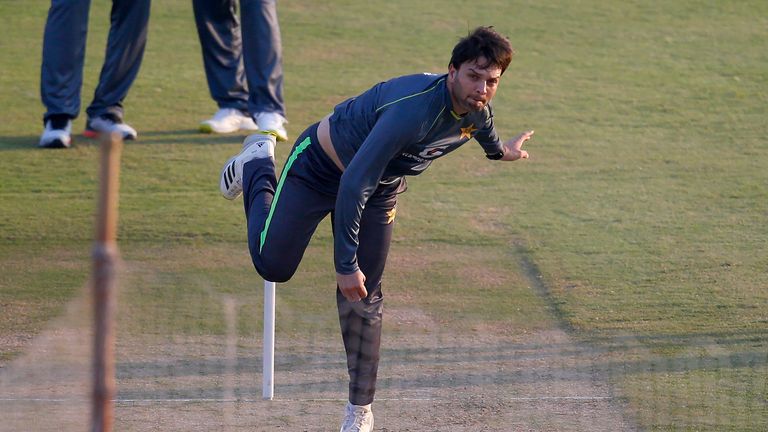 NZC said it would not be commenting on the "details of the security threat nor the updated arrangements for the departing squad".
Pakistan's prime minister, Imran Khan, has spoken to Jacinda Ardern, his counterpart in New Zealand, the PCB said in a statement.
Mr Khan apparently told Ms Ardern that Pakistan has "one of the best intelligence systems in the world and that no security threat of any kind exists for the visiting team".
"The security officials with the New Zealand team have been satisfied with security arrangements made by the Pakistan government throughout their stay here," the statement went on.
But Ms Ardern said that while the cancellation was disappointing, she supported the decision to pull out.
"When I spoke with the prime minister of Pakistan I conveyed our thanks for taking care of the New Zealand Cricket team," she said.
"I know how disappointing it will be for everyone that the game hasn't gone ahead, but we totally support the decision that's been made. Player safety has to be paramount."
Irish president Michael D Higgins defends decision not to attend church service marking Northern Ireland's centenary | World News
The Irish president has defended his decision to decline an invitation to a church service to mark Northern Ireland's centenary, which will be attended by the Queen.
Michael D Higgins will not be attending the event because he said its title is being "politicised" and it would be inappropriate for him to attend.
The event's title states the service will mark the centenaries of the partition of Ireland and the formation of Northern Ireland.
Mr Higgins is now on a visit to Rome for a meeting with the Pope and said he will not be revisiting his decision to stay away from next month's event in Armagh.
"We are past the point now and I think it is unfortunate," he told the Irish Times.
"There is no question of any snub intended to anybody. I am not snubbing anyone, and I am not part of anyone's boycott of any other events in Northern Ireland.
"I wish their service well but they understand that I have the right to exercise a discretion as to what I think is appropriate for my attendance."
He said his issue was the title of the service, which started out as a "religious service" but had "become a political statement".
"I was also referred to as the president of the Republic of Ireland. I am the president of Ireland."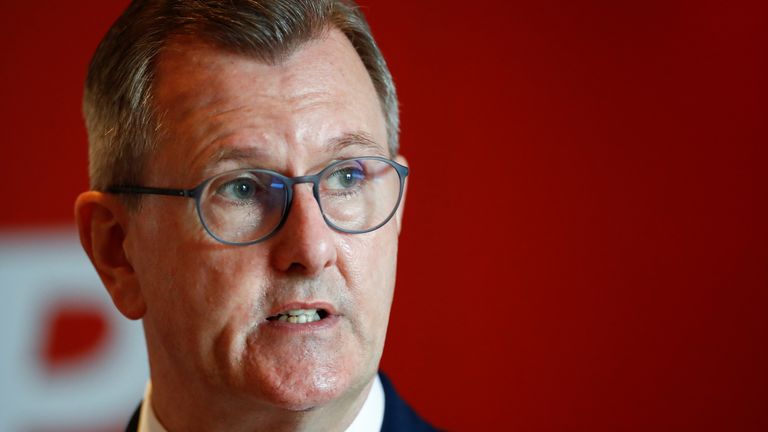 Unionists have questioned the decision, with the DUP's leader Sir Jeffery Donaldson asking whether it is politically motivated because of advice from the Irish government.
The government in Dublin has denied having an influence on the move.
Foreign affairs minister Simon Coveney insisted the decision was made solely by Mr Higgins and said the Irish government gave him no "clear advice" on the invitation to the Armagh event.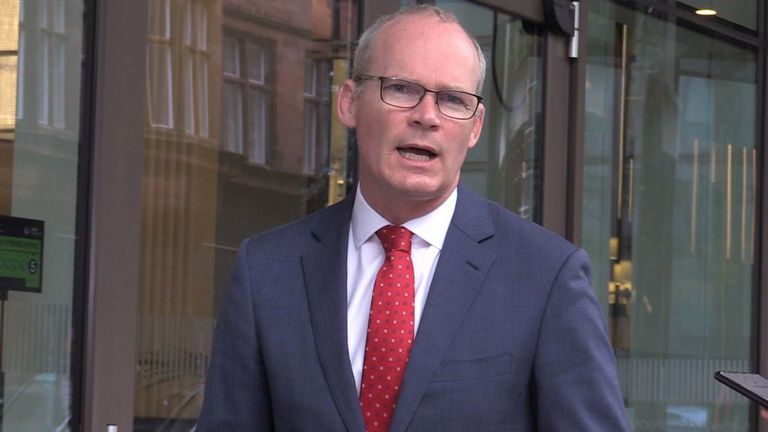 "My department would be involved with consultations with Aras An Uachtarain (president's official residence) and the president's team regularly on a lot of things, we didn't give any clear advice to the president in relation to this particular event," he said.
"I think it's quite clear from the statements that the president has made in relation to it that he made his own decision."
Mr Higgins has challenged the DUP's criticism and said: "It's a bit much, to be frank with you. I have gone up to Northern Ireland to take part in events.
"There often has not been a great deal of traffic down from the DUP people who are criticising me now."