Cuomo impeachment process could take months, legislators warn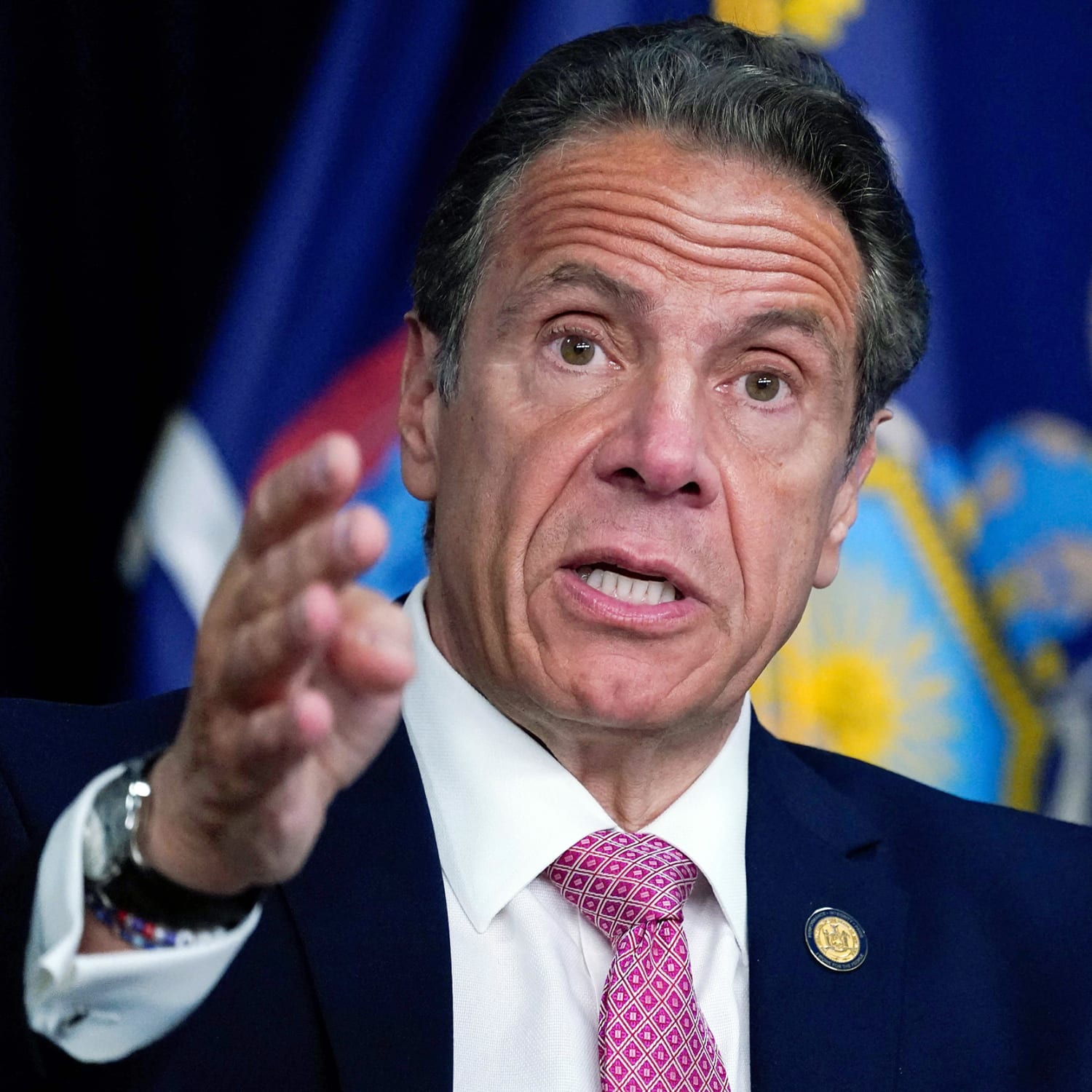 A blistering state attorney general's report alleging that New York Gov. Andrew Cuomo sexually harassed multiple women has pushed state legislators to expedite impeachment proceedings — but the process is still expected to last months, lawmakers said.
"We have a heavy lift," state Assemblyman Michael Montesano, the ranking Republican on the Judiciary Committee, said Wednesday in an interview.
In a 165-page report released Tuesday, Attorney General Letitia James alleged that Cuomo had violated state and federal law by harassing almost a dozen women, touching some of them inappropriately and using the power of his office to retaliate against one. Cuomo has denied any wrongdoing and ignored bipartisan calls to resign, including one from President Joe Biden, a longtime ally.
Assembly Speaker Carl Heastie, who authorized the Judiciary Committee to begin an impeachment investigation into his fellow Democrat in March, said in a statement after the report was released that it is clear that Cuomo "has lost the confidence of the Assembly Democratic majority and that he can no longer remain in office."
"Once we receive all relevant documents and evidence from the attorney general, we will move expeditiously and look to conclude our impeachment investigation as quickly as possible," Heastie said.
The Judiciary Committee is scheduled to meet Monday in Albany to work out a timetable. In addition to the harassment allegations, lawyers hired by the committee have been looking into allegations that the Cuomo administration intentionally undercounted Covid-19 nursing home deaths and misused state resources on Cuomo's book about leadership during the pandemic.
Cuomo has denied wrongdoing in those cases, as well.
Assembly investigators are "very far along" in the inquiries, Montesano said.
Legislators cautioned that the process will still be time-consuming and that it doesn't have much precedent. Only one New York governor has ever been impeached — William Sulzer, who was removed from office in 1913.
"We're in uncharted territory," said another committee member, Assemblyman David Weprin, a Democrat.
Montesano and Weprin both said in interviews that legislators will want to be thorough when drafting any articles of impeachment.
"We have to get it right the first time," Montesano said.
Weprin said "it will be a process" that "will probably go on for about a month."
"You don't want to present charges without the substantiation behind it," he added.
After the articles are drafted, they would need to be passed by a simple majority of the committee before they could be presented to the entire 150-member Assembly. At least 76 members would have to vote impeach the governor, and while Democrats hold 106 seats in the Assembly, "the votes are there comfortably for impeachment," state Sen. James Skoufis, a Democrat, told MSNBC on Wednesday.
If the Assembly does vote to charge Cuomo, he would then stand trial before the state Senate. Unlike in the federal system, he would be stripped of his powers during the trial, making Lt. Gov. Kathy Hochul the acting governor, the legislators said. (Sulzer maintained that that was unconstitutional and refused to step aside for his lieutenant, who referred to himself as acting governor.)
Also unlike in the federal system, senators wouldn't be the only judges and jurors. Judges from the state's highest court, the Court of Appeals, would hear the case, as well. That could be an advantage for Cuomo, who appointed all seven of the judges.
The trial would have to begin within 30 to 60 days of the impeachment vote, and it's unclear how long it would take. Sulzer's lasted three weeks.
Of the 69 senators and judges who would make up the impeachment court, two-thirds, or 46, would have to vote to convict to remove Cuomo from office.
Weprin said he expects that any trial would be completed before the end of the year.
Skoufis told MSNBC that "the writing is exquisitely on the wall here." Cuomo "can count the votes. He knows what's going on," he said.
"It's over. There's no maybe, there's no gray area, there's no conceivable scenario or path where he can ride this out," Skoufis said. "He will no longer be governor, and it's only a matter of time before that happens. My hope, I think everyone's hope, is that he resigns, he steps down willingly and spares the state, spares the Democratic Party, from an ugly impeachment proceeding."
U.S. drone strike in Kabul mistakenly killed civilians, not terrorists, Pentagon says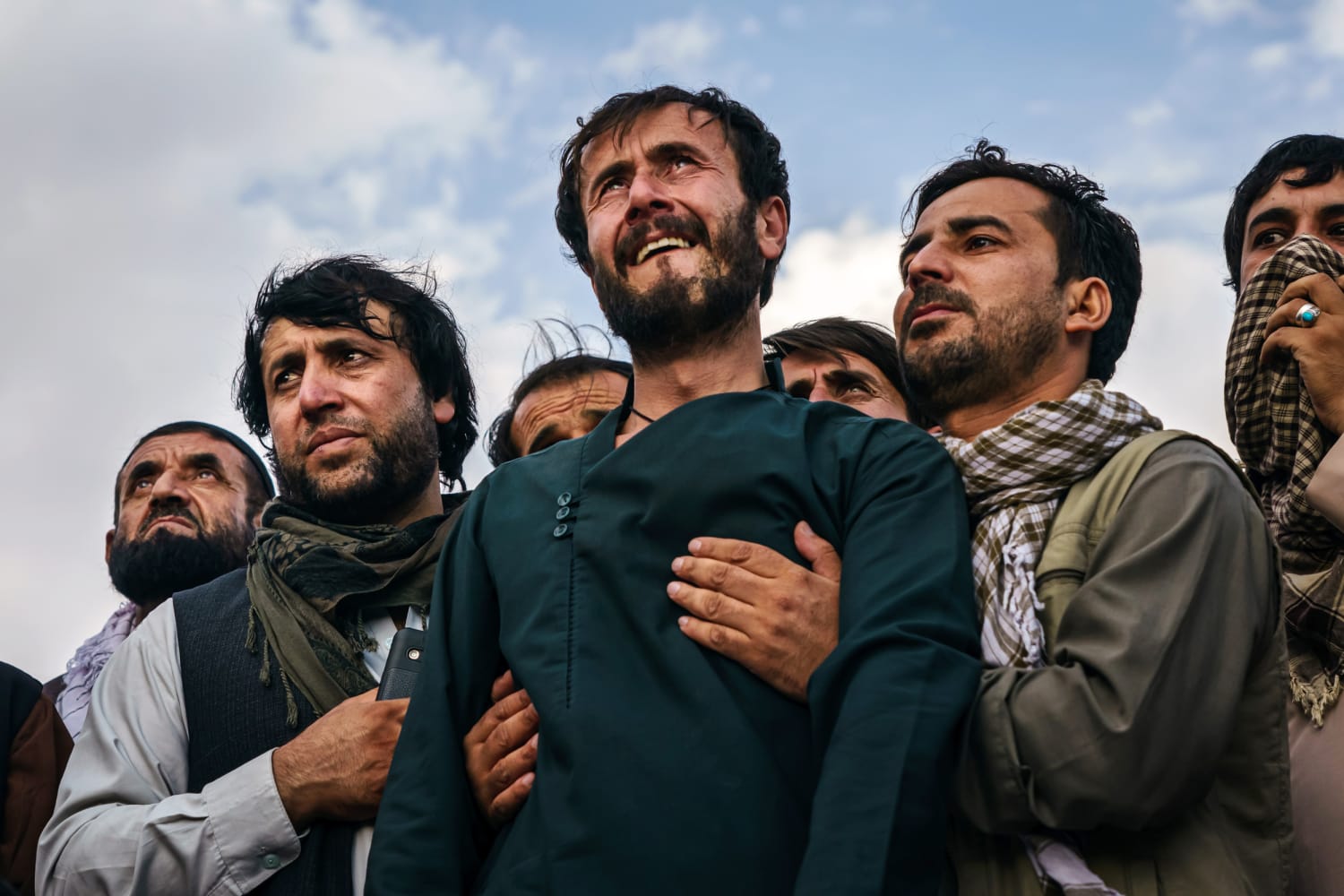 An Aug. 29 drone strike targeting terrorists in Afghanistan mistakenly killed innocent civilians, including children, Pentagon officials admitted Friday.
"We now assess it is unlikely that the vehicle and those who died were associated with ISIS-K," Gen. Kenneth McKenzie, the head of U.S. Central Command said. "It was a mistake."
He said he is "fully responsible for this strike and the tragic outcome."
"I offer my profound condolences to the family and friends of those who were killed," McKenzie said.
The strike was launched after last month's deadly suicide bombing near Kabul airport that killed 13 U.S. military members and scores of civilians and was initially said to have prevented another attack
CENTCOM opened a formal investigation – called a 15-6 – after reports that the Hellfire drone killed as many as 10 civilians, and had not prevented a terror strike, as U.S. officials initially complained.
The 10 dead were all members of the same extended family, relatives told NBC News.
"They were 10 civilians," one member of the family, Emal Ahmadi, told NBC News earlier this month. He said his toddler Malika was among those killed. "My daughter … she was 2 years old," he said.
The targeted car was driven by Ahmadi's cousin, Zemari Ahmadi, a technical engineer for a U.S. aid company.
An investigation by the New York Times found some of Ahmadi's actions on the day of the strike may have been misinterpreted by U.S. military surveillance, which was on high alert for a terror attack after the Islamic State Khorasan extremist group – ISIS-K – claimed responsibility for a suicide bombing outside the Kabul airport that killed 13 U.S. military personnel and more than 110 Afghans.
Gen. Mark Milley, the chairman of the Joint Chiefs of Staff, said after the strike that officials had "very good intelligence" on the target, and "at least one of those people that were killed was an ISIS facilitator."
"Were there others killed? Yes, there were others killed," he told reporters on Sept. 1, but "At this point, we think the procedures were correctly followed, and it was a righteous strike."
President Joe Biden also initially touted the strike as a success, and proof that the U.S. could carry out "over the horizon" strikes from outside Afghanistan.
"We've shown that capacity just in the last week. We struck ISIS-K remotely, days after they murdered 13 of our service members and dozens of innocent Afghans," Biden said.
Gary Grumbach contributed.
'Brexit kills independence argument!' Nicola Sturgeon's Scots referendum claim DISMANTLED
BREXIT "kills" the argument for Scottish independence, according to a prominent campaigner.

Source link
Capitol Police chief warns of 'chatter' about possible violence during far-right rally
WASHINGTON — United States Capitol Police Chief Tom Manger said Friday that there has been "chatter" about possible violence associated with the rally planned by far-right protesters outside the Capitol building Saturday.
Manger said during a briefing with reporters that Capitol Police leadership has been working over the last eight months to ensure there's no repeat of the riot that occurred on Jan. 6 when supporters of then-President Donald Trump stormed the Capitol.
"Our mission tomorrow, as it is our mission every day, and that is to protect everyone's rights to free speech, and to allow them to lawfully demonstrate, and again, we are planning for a safe event tomorrow," Manger said.
He warned, however, "There have been some threats of violence associated with this, the events for tomorrow, and we have a strong plan in place to ensure that it remains peaceful and that if violence does occur, that we can stop it as quickly as possible."
Manger, who was chosen to lead the agency in late July, said his biggest concern is the possibility of clashes between the demonstrators attending the rally, organized to support people arrested during the Jan. 6 attack, and counter-protesters.
Asked about the credibility of the intelligence collected about the rally, Manger said, "We would be foolish not to take seriously the intelligence that we have at our disposal. How credible it is, how likely it is, people can make those judgments, but the fact of the matter is that we are hearing, we are hearing some chatter."
Manger added that it's "tough to say whether [the intelligence is] credible or not" and police don't know with any certainty how serious the threats are, but he said, "We're not taking any chances."
The permit for the rally was for 700 people, said Manger, who said they don't know how many people to expect in attendance.
Yogananda Pittman, the Capitol Police's assistant chief of police for protective and intelligence operations, said Friday that her agency has made "substantial changes" since January so that instead of being consumers of intelligence, they have expanded their intelligence operations so that they share information with law enforcement partners "at every level."
"This change involves improved internal communications as well as including intelligence briefings to our rank and file officers," she said.
Metropolitan D.C. Police Chief Robert Contee said his department has increased staffing for Saturday's events, which also includes an annual festival on H Street, not far from the Capitol. Contee said that D.C.'s gun laws will be enforced and if officers observe anyone in possession of a firearm, "We will take police action."
Asked about the possibility of the D.C. National Guard getting involved, as it did toward the end of the riot on Jan. 6, Manger said that its members would be available for assistance if the event goes longer than expected, but have not been asked to be armed.
Lawmakers have known about Saturday's rally for weeks, with House Speaker Nancy Pelosi, D-Calif., hosting a security briefing on Monday for other congressional leaders about the event. Members of Congress are not expected to attend the rally or be in the vicinity of the Capitol as most lawmakers are back home in their districts.
Capitol Police had fencing quickly reinstalled this week around the perimeter of the Capitol, which had been erected in the wake of Jan. 6 and removed in July, to ensure that protesters do not get close to the building.