Tokyo 2020: Fireworks, dancers and key workers – the opening ceremony in pictures | World News
Tokyo 2020 is officially here and after months of uncertainty, Japan kicked of the delayed games with a subdued and muted ceremony.
This year's games, which have been heavily disrupted by COVID-19, kicked off in an opening ceremony that paid tribute to key workers who worked on the front line during the pandemic as well paying homage to Japanese culture.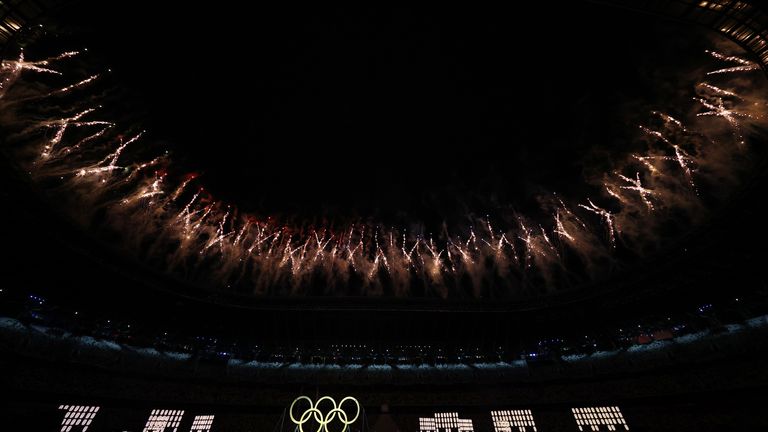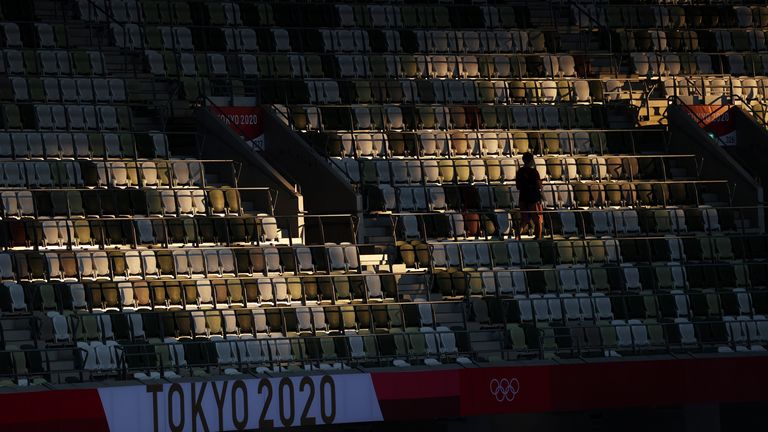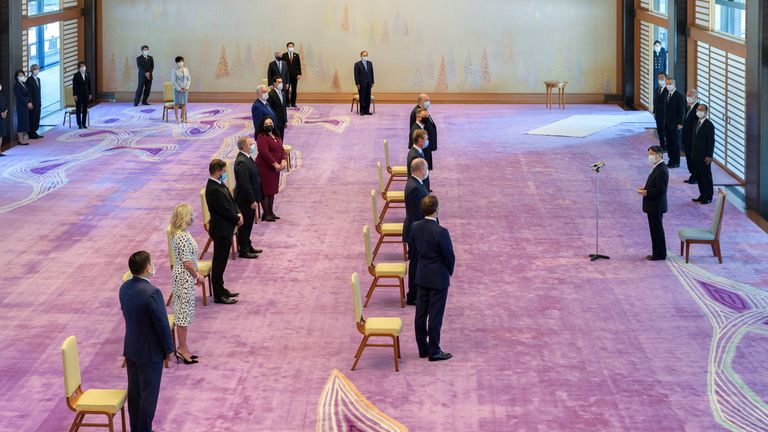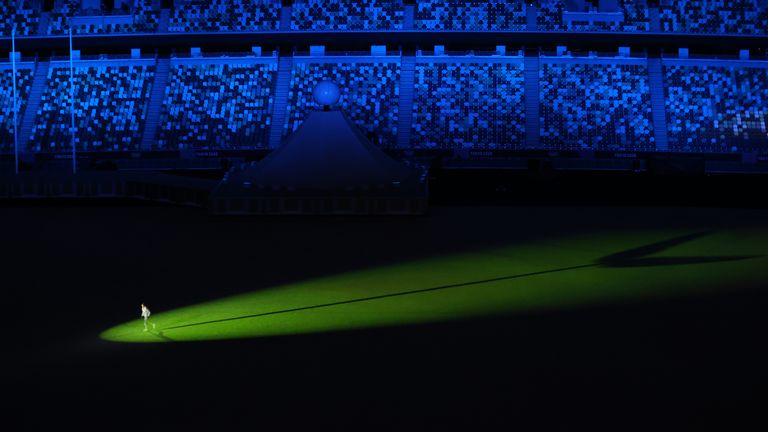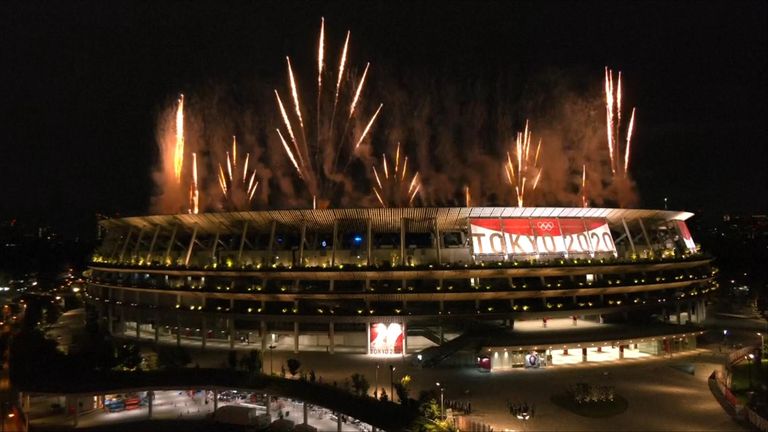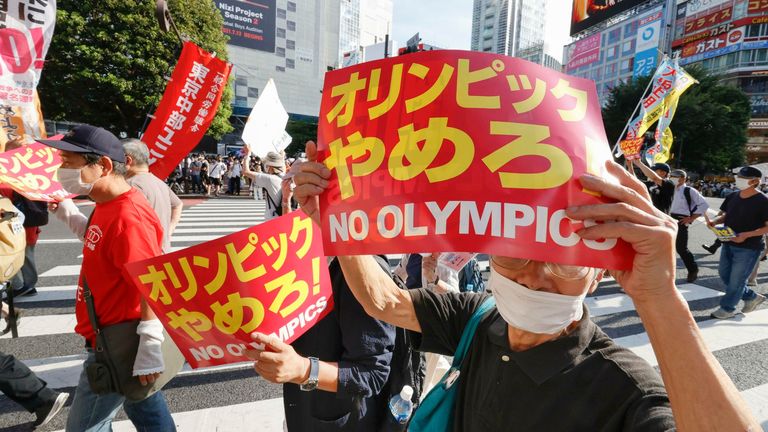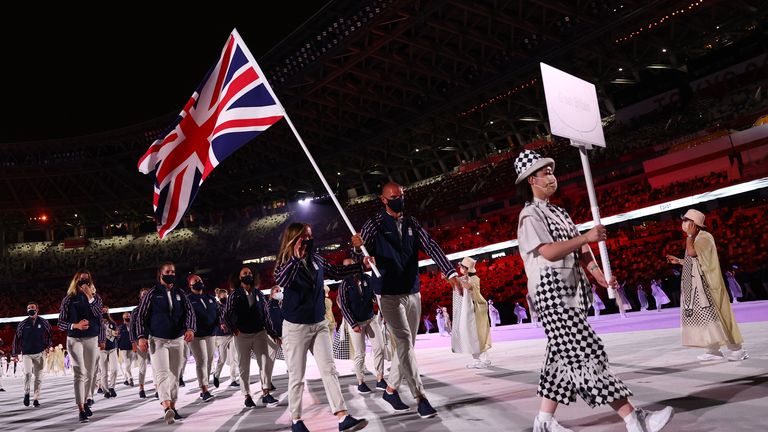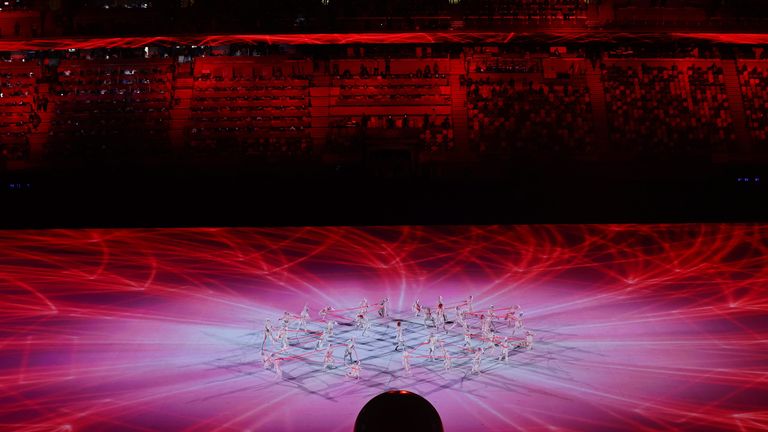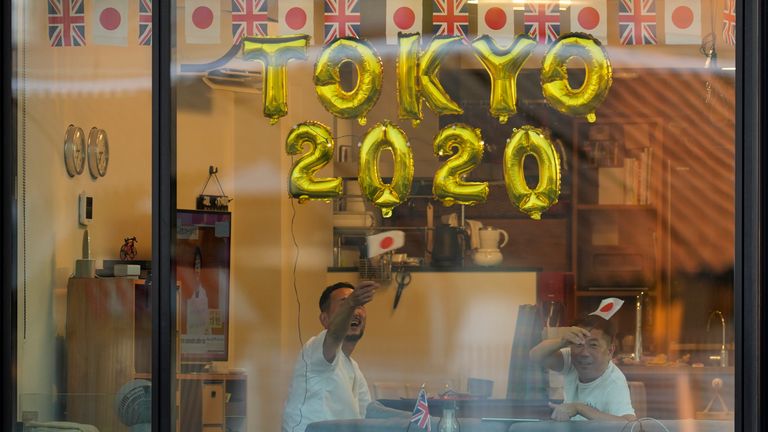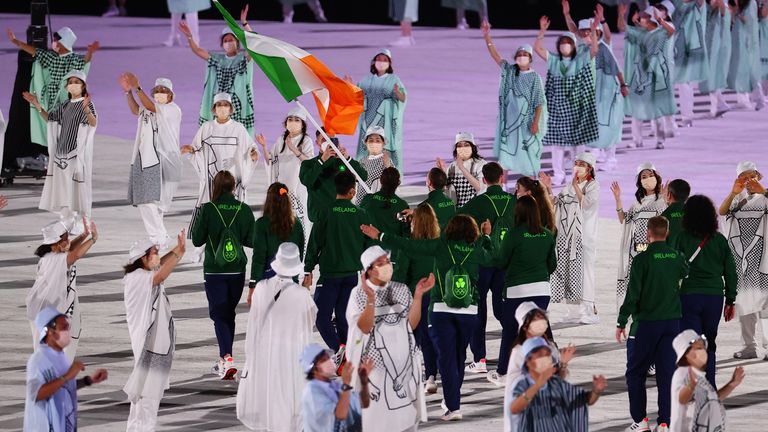 Myanmar: Deposed leader Aung San Suu Kyi unable to attend court for health reasons | World News

Deposed Myanmar leader Aung San Suu Kyi was unable to attend a court hearing for health reasons, her lawyers have said.
A member of her legal team described her condition on Monday as dizziness caused by motion sickness.
Min Min Soe told Reuters news agency Ms Suu Kyi, 76, did not have COVID-19 but felt unwell because she had not travelled in a vehicle for a long time.
"It is not serious sickness… She suffered car sickness. She cannot stand that feeling and told us she wanted to take a rest."
Ms Suu Kyi is on trial in the capital Naypyitaw over charges that include illegal importation and possession of walkie-talkie radios and violating coronavirus protocols.
She also faces charges in a separate case of accepting big bribes and violating a state secrets law.
Her legal team reject all of the allegations against her.
Khin Maung Zaw, who heads her legal team, said Ms Suu Kyi could not take the stand on Monday and the judge consented to her absence.
"She seemed to be ill, sneezing and said she was drowsy. Therefore the lawyers talked only briefly with her," he said.
Ms Suu Kyi's party, the National League for Democracy (NLD) won a resounding victory in November's general election, proving far more popular than the military-aligned politicians.
But on 1 February, the military staged a coup, citing concerns about alleged electoral fraud as one of the reasons it needed to seize power.
Since taking control of Myanmar the military junta has arrested several key figures in the NLD, including Ms Suu Kyi in February and Myanmar's president, U Win Myint.
Last week, up to 20 villagers in the northwestern Magway region, including several teenagers, were killed in some of the deadliest fighting since July between government troops and resistance forces.
The fighting near Gangaw township started on Thursday, two days after a call for a nationwide uprising was issued by the National Unity Government, an opposition organisation that seeks to coordinate resistance to military rule.
North Korea tests first 'strategic' cruise missile with possible nuclear capability | World News

North Korea has carried out successful tests of a new long-range cruise missile over the weekend, state media has said, seen by analysts as possibly the country's first such weapon with a nuclear capability.
The missiles are "a strategic weapon of great significance" and flew 930 miles (1,500 km) before hitting their targets and falling into the country's territorial waters during the tests on Saturday and Sunday, KCNA said.
It represents the country's first known testing activity in months, underscoring that it continues to expand its military capabilities amid a stalemate in nuclear negotiations with the United States.
North Korea's cruise missiles usually generate less interest than ballistic missiles because they are not explicitly banned
under UN Nations Security Council Resolutions.
"This would be the first cruise missile in North Korea to be explicitly designated a 'strategic' role," said Ankit Panda, a
senior fellow at the US-based Carnegie Endowment for International Peace.
"This is a common euphemism for nuclear-capable system."
It is unclear whether North Korea has mastered the technology needed to build warheads small enough to be carried on a cruise missile, but leader Kim Jong Un said earlier this year that developing smaller bombs is a top goal.
South Korea's military did not disclose whether it had detected the North's latest tests, but said on Monday it was conducting a detailed analysis in co-operation with the US.
Novak Djokovic's grand slam dreams ended by mighty Daniil Medvedev in US Open final | US News
Novak Djokovic lost his chance of becoming the first male tennis star to win a 21st grand slam title and the first player in over 50 years to win all four major tournaments in the same year, after he was defeated by Daniil Medvedev in the US Open final.
Medvedev put in a stunning performance at Flushing Meadows to clinch his first major title, beating the world number one in straight sets, 6-4 6-4 6-4.
Speaking at a news conference after the match, Djokovic, 34, said: "Of course, part of me is very sad. It's a tough one to swallow, this loss, considering everything that was on the line.
"But, on the other hand, I felt something I never felt in my life here in New York. The crowd made me (feel) very special. I did not expect anything, but the amount of support and energy and love I got from the crowd was something that I'll remember forever.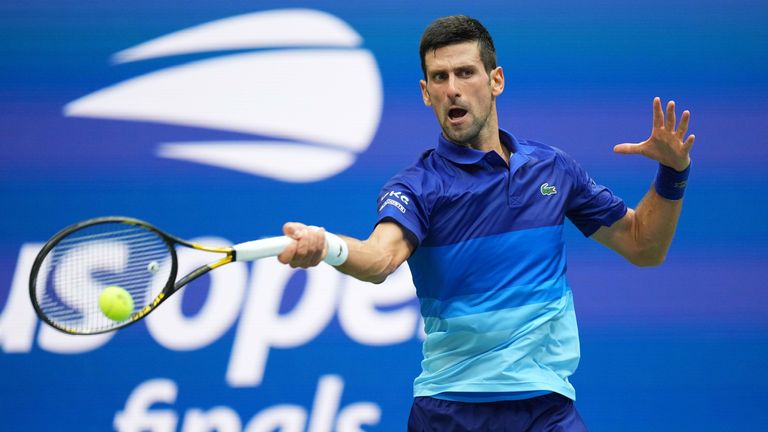 "That's the reason on the changeover I just teared up. The emotion, the energy was so strong. It's as strong as winning 21 grand slams. They touched my heart, honestly."
By winning the Australian Open, French Open and Wimbledon titles, Djokovic gave himself the chance to do what only Don Budge and Rod Laver have ever managed in the men's game by claiming all four titles in the same year.
But the last hurdle with Medvedev, who is nine years his junior, proved simply beyond him.
Djokovic said: "I was just below par with my game. My legs were not there. I was trying. I did my best. I made a lot of unforced errors. I had no serve really.
"If you're playing someone like Medvedev, who hits his spots so well, just aces, gets a lot of free points on his first serve, you're constantly feeling pressure on your service games. It was just one of these days where unfortunately it wasn't meant to be.
"It was a very demanding period for me in the last five, six months. Everything was coming together for me here and kind of accumulating all the emotions that I've been through.
"Unfortunately I didn't make it in the final step. But, when you draw a line, you have to be very satisfied with the year. Three slams and a final.
"And in tennis we learn very quickly how to turn the next page. Very soon there are some more challenges, more things that are coming up. I have learned to overcome these kind of tough losses in the finals of slams, the ones that hurt the most.
"I still love this sport and I still feel good on the court. As long as there is motivation and that flair, I'll keep riding."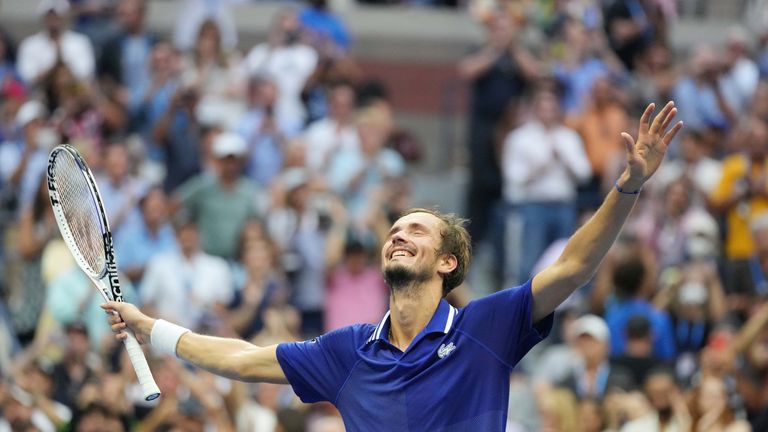 Medvedev, 25, is just the second man born in the 1990s to win a slam singles title after last year's champion Dominic Thiem and only the third along with Andy Murray and Stan Wawrinka to beat one of the big three in a slam final since Juan Martin Del Potro defeated Federer in New York 12 years ago.
"I do feel sorry for Novak because I cannot imagine what he feels," said Medvedev after his victory.
"For the confidence and for my future career, knowing that I beat somebody who was 27-0 in a year in grand slams, I lost to him in Australia, he was going for huge history, and knowing that I managed to stop him definitely makes it sweeter and brings me confidence for what is to come."