Tony Dell: The Australian cricketer who fought in Vietnam – and struggled for decades with the horrors of war | US News
Tony Dell was in his mid-60s, estranged from his wife and children and living in his mother's garage when he realised his life had reached rock bottom.
For a man who had played Test cricket for his country and created a successful advertising business, it represented a dizzying and dramatic decline.
It took a chance meeting to lead Dell to a moment of discovery, and a remarkable journey on the path to helping himself and others.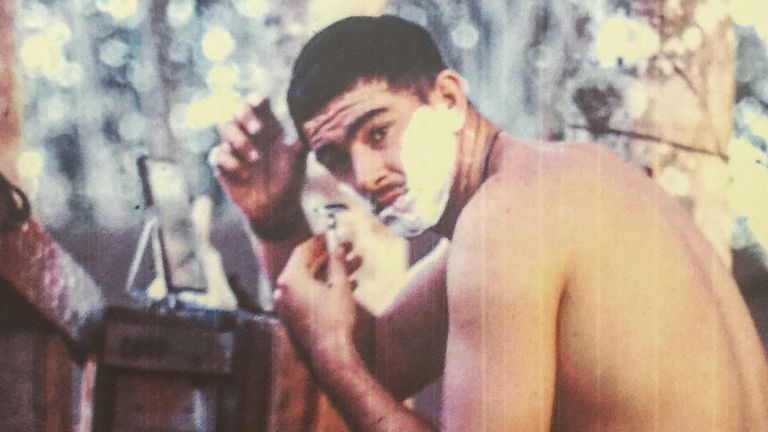 His story is one rooted in sport and conflict but also the issue of mental health that continues to challenge society to this day.
Tony Dell is the only surviving Test cricketer to have seen action in a major theatre of war. He is also the only Test cricketer to have fought in the Vietnam war.
That he served Australia in combat and in cricket is even more peculiar because Tony Dell was officially still a "Pom" at the time, born and raised in Hampshire.
He was 15 when his family emigrated down under and he was dispatched to Vietnam after his number came up in Australia's National Service lottery.
When he returned from a year-long tour of duty, he picked up where he had left off as a promising cricketer.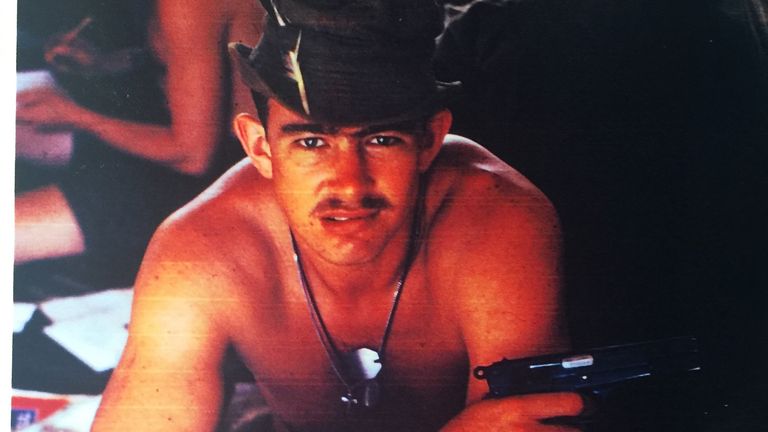 After a handful of first-class games, he was picked for an Ashes Test in February 1971 against the country of his birth.
"I felt like I had arrived," Dell said.
Instead of the being the start of something though, it marked the beginning of the end.
His cricket and private life began to fail, a harrowing journey for him and especially his family.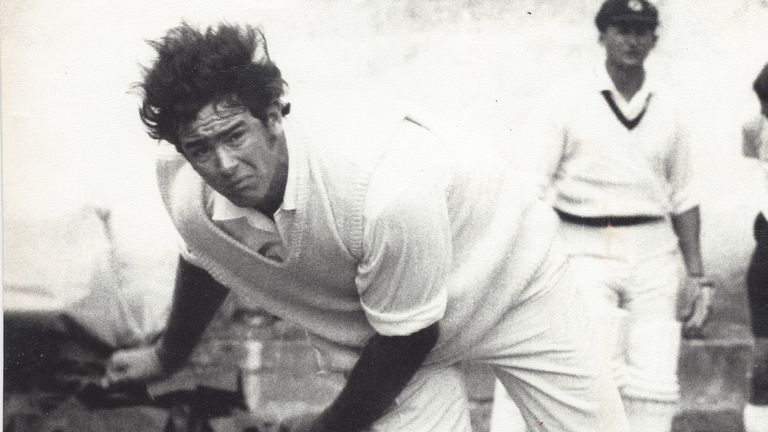 It was that fluke meeting in his 60s, 40 years after coming home from Vietnam, that led to a diagnosis of post-traumatic stress disorder.
Suddenly all the pain and suffering, the anxiety and dysfunction, started to make sense.
He realised he had never confronted the horrors he had witnessed on the battlefield and, like so many before and since, had lived in silence with the awful consequences.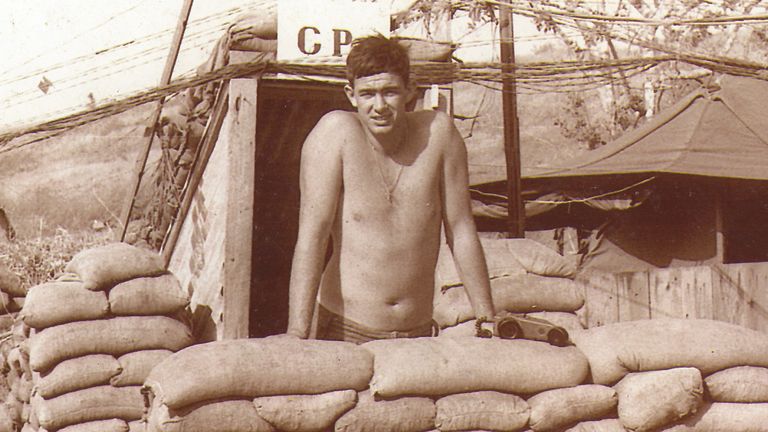 Dell has revealed to me the full traumatic story of his battle for a new book, And Bring The Darkness Home, published this week.
His resolve to do something for those who suffered like him led him on a journey.
His non-profit organisation Stand Tall for PTS has become a movement for greater awareness and support for military veterans, first responders and other victims.
Proceeds from sales of the book will support the charity's work. Dell is hopeful of one day seeing a Test match designated as an event to raising awareness of mental health and PTSD.
Like so many veterans, Dell said, he had avoided talking about his time in combat. Even teammates such as the Australian cricket legend Greg Chappell had no idea he had ever been in Vietnam.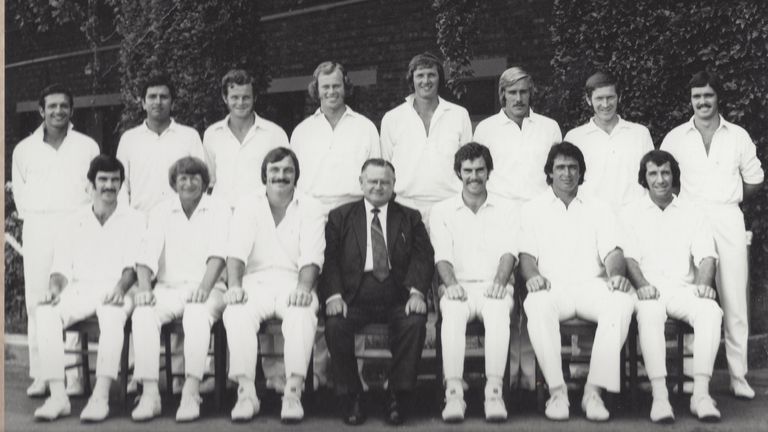 The cost to society is statistics like this: every day in the US, 22 military veterans take their own lives.
It is the overwhelming need for help that drives Dell on.
"The more I talk about it, the more that people see its not just them going through it, the more it can encourage them to talk, then I have done something worthwhile," he says.
"It is my therapy. Let's see what we can do to help others."
Newport Wafer Fab: Former cyber security chief raises alarm over sale of Welsh microchip manufacturer to Chinese-backed Nexperia | Politics News

The UK's former cyber security chief has raised the alarm over the sale of a Welsh microchip manufacturer to a Chinese-backed company.
Ciaran Martin, the former chief executive of the National Cyber Security Centre (NCSC), said the purchase of Newport Wafer Fab by Nexperia, a Dutch subsidiary of the Chinese company Wingtech, poses a greater threat to British interests than Huawei's involvement in the 5G network.
Boris Johnson has asked national security adviser Sir Stephen Lovegrove to look at the deal, worth a reported £63m, while MPs have called on ministers to intervene.
But, Charles Smit, a board member and general counsel at Nexperia, told the BBC earlier this week: "We're not owned by the Chinese state, the Chinese state is not involved in Wingtech."
Sky News has contacted Nexperia for comment.
Mr Martin, who was chief executive of the NCSC until last August, described the future of microchip supply as a "first order strategic issue" for the government to get a handle on.
He was part of the NCSC when it altered its security assessment of equipment manufactured by Huawei, with the firm eventually excluded from the UK's rollout of 5G on security grounds.
"Huawei in the periphery of 5G only really mattered because the Trump administration became obsessed with it for reasons they never convincingly set out," Mr Martin told The Daily Telegraph.
"By contrast the future of semiconductor supply is a first order strategic issue. It goes to the heart of how we should be dealing with China."
His comments come after the Commons Foreign Affairs Committee called for tougher action to stop strategically important companies being sold overseas.
The cross-party group of MPs said the UK's "sovereignty should not be for sale" and called for the takeover of Newport Wafer Fab to be formally called in for review.
"Appropriate mitigation measures" should be introduced by ministers, they also said.
"Our fiercest competitors, notably China, have a track record of using foreign investments to gain access to important technologies and information," committee chairman and Conservative MP Tom Tugendhat said when the report was released.
"We've witnessed too many of our country's brilliant tech firms disappear abroad with potentially significant economic and foreign policy implications."
Tokyo 2020: Team GB's Bradly Sinden takes silver after losing in the men's 68kg taekwondo final | World News

Bradly Sinden has taken silver in Tokyo after losing to Uzebekistan's Ulugbek Rashitov in the men's 68kg taekwondo final.
Rashitov beat Sinden 34-29 at the Makuhari Messe Hall on Sunday, narrowly missing out on Team GB's first gold of the Games.
Sinden, the reigning world champion, from Doncaster, was guaranteed a silver medal after beating China's Zhao Shuai in the semi-finals earlier in the day.
But despite his 19-year-old opponent being seeded 17th in the world, he was overtaken in the final few seconds of the match.
Appearing tearful afterwards, the 22-year-old spoke of his "disappointment".
"It was my gold medal to give away," he said. "I made a few mistakes, but that's taekwondo."
The silver win follows huge disappointment for British taekwondo earlier in the day when double Olympic champion Jade Jones lost in the first round.
Jones, 28, was vying to become the first ever British woman to secure three golds at three consecutive games.
But she was denied even a bronze in the repechage when the Refugee Team's Kimia Alizadeh – who beat her – lost out in the semi-finals.
Team GB came second only to the USA in the medals table at Rio 2016 and is hoping for a repeat performance this year.
Tokyo Olympics medal table, results and schedule | UK News

Team GB won 67 medals at the Rio Olympics in 2016 – including 27 golds. Follow progress at Tokyo with the table below.
See results for all sports by tapping on the table below and selecting the competition you are interested in:
Check out what is happening day by day, by tapping on the dates in the calendar below: