'They can't hide these secrets anymore': Anticipation is high for impending release of Pentagon's 'UFO report' | US News
On the second floor of the Aquarius Casino Resort, two of Nevada's quirkier attractions are on offer.
Turn left and you can pledge until death do you part in the wedding chapel, turn right and you are deep in wonders of the annual UFO Mega Conference.
For 30 years, researchers and enthusiasts have gathered to digest and dissect the latest mysterious goings-on in the skies above.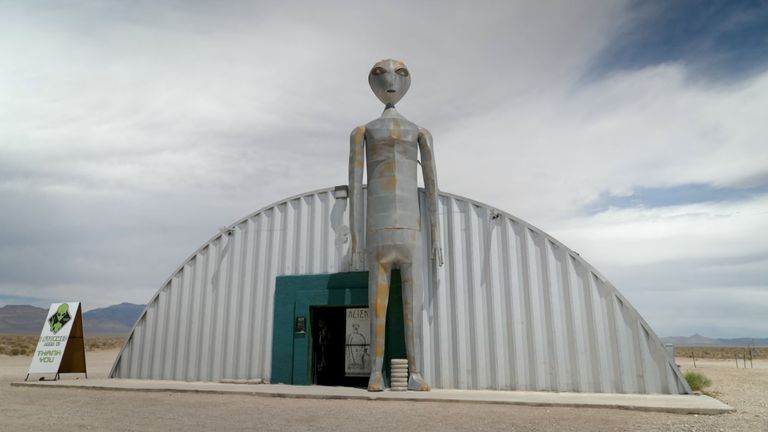 For most of that time, they did so in the knowledge that they were regarded as conspiracy theorists or, as one attendee put it, "people in tin-foil hats".
But this year's conference took place in Laughlin in Nevada with the US gripped by its government's public acknowledgement that there is something out there and that they have no idea what it is.
Well, not that they're telling us anyway.
Among those who have been saying this all along – and often attracted widespread mockery for it – this is a moment of deep satisfaction.
Not that they think we are getting the whole truth.
Curiously, people who believe fervently in alien lifeforms do not believe at all in Washington DC.
Subscribe to the Daily podcast on Apple Podcasts, Google Podcasts, Spotify, Spreaker
"I think the push for disclosure has been happening for decades and I think it's gaining momentum," said Katie Griboski.
The UFO researcher has given a talk called "High Strangeness on a Colorado Ranch".
She added: "I don't think the government can hide these secrets anymore and so they're trying to cover their butts a little bit."
Still, all this mainstream acceptance is a dizzying experience.
"About two years ago, if I told someone I was a UFO researcher, they'd give me that funny little look. And now it's on the news almost daily, they're like 'Oh, really?' and they're inquisitive," Ms Griboski said.
"If nothing else, that's a good thing."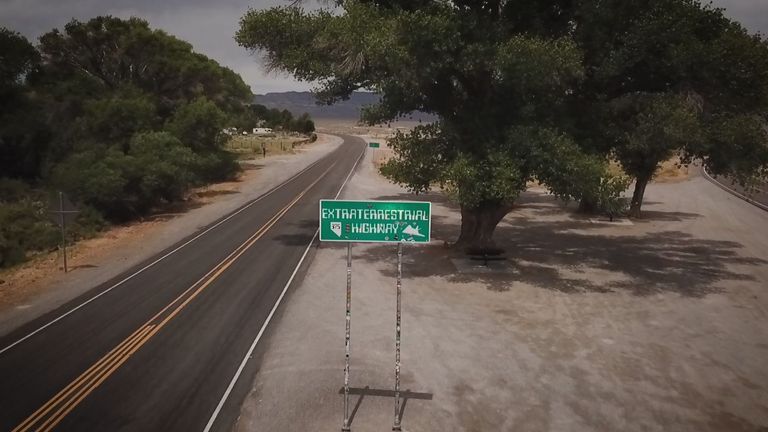 Next to the main conference hall at the casino, attendees stand gossip about this new credibility. Stallholders sell books and DVDs about what the government calls "unidentified aerial phenomena" and others offer a variety of ways of being healed. One involves footballs.
There is a joy on the face of Ronny Dawson. He had already described to a rapt audience a "journey from horror to alien contact" in his Texas bedroom. During alien "home invasion" in 2010, he had been paralysed in his bed.
"They pulled my consciousness out of my sleeping body, apologised for disturbing my rest, and said they needed to have a conversation," he said.
Mr Dawson said his visitors wanted to know how to open a channel of communication with humans. "I said: 'Fly a big ship around the earth until everybody on earth has seen it.'"
He says the US government is reacting to the inevitable. "I think the reason they're doing it is because the ETs are tired of waiting and they've given us a deadline: 'Either you tell them, or we will.'"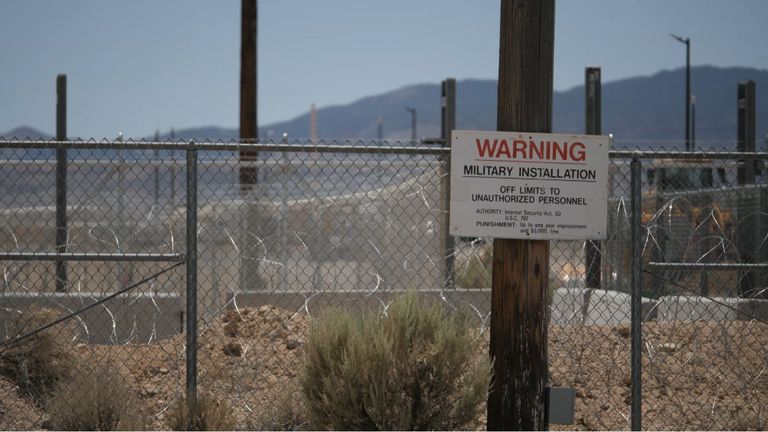 Throughout the week-long conference, attendees were treated to movie premieres, previously-unseen footage and speeches from writers, experts and self-proclaimed "contactees… delving deep into what has been until now a sprawling sub-culture".
There was even an evening of live entertainment with a "master of paramentalism" who promised he could guess the colour of your underwear.
Few of those we spoke to had great faith in the likelihood of full transparency from the Pentagon.
The reason? "I think there would be mass panic," said Tracey Myles. "I think people can't handle the truth. I think they're very closed-minded."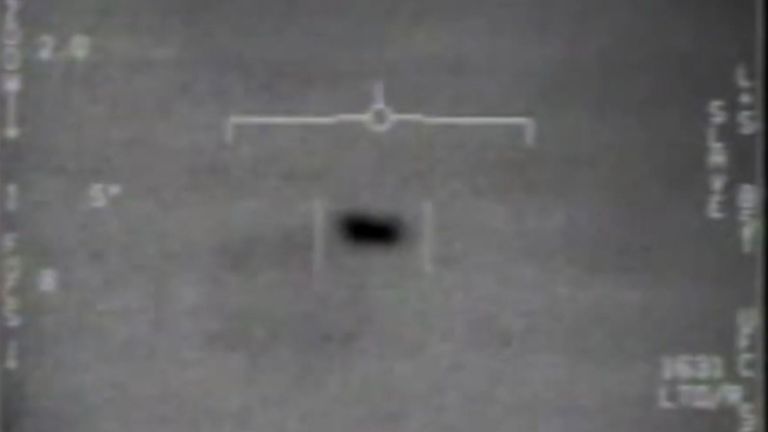 Pollyanna Infante, who describes herself as a "hybrid" who has regular telepathic communication with alien lifeforms, believes we have nothing to fear from them. In fact, she says, their message is a call to action.
"Essentially they want us to stop destroying our earth and they're not going to let us destroy it."
And, armed with the experience of his own encounter a decade ago, Ronny Dawson is realistic about what comes next.
"I think it's a time bomb. It won't matter down the road a few years. Some people are not going to believe it until it's walking down the street and they're still going to scratch their heads.
"But that's the way we're going and the government has no choice."
Tokyo 2020: Problems grow for organisers of 'most unpredictable' Olympic Games | World News
The doomed Olympics? Not yet. 
On the eve of the opening ceremony of Tokyo 2020 the peloton of problems for the Games organisers just keeps growing.
The escalating COVID cases, no spectators at the venues, corporate sponsors backing away, the composer for the opening ceremony was sacked for bullying last week and now they have fired the creative director for making a joke about the Holocaust.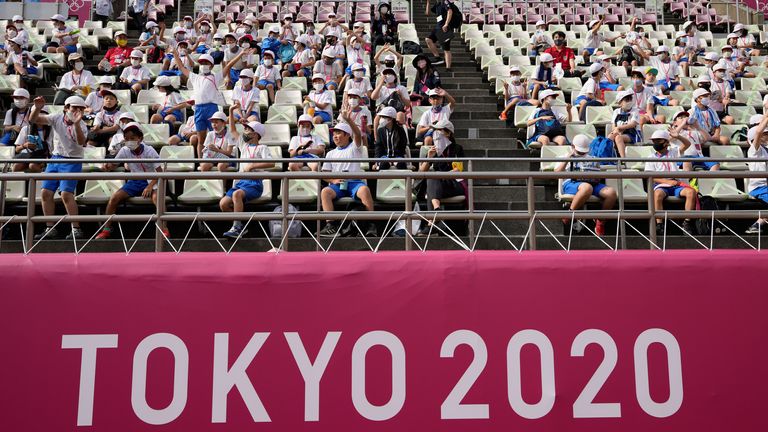 Every Olympic Games has problems beforehand but the delayed Tokyo Games has chalked up a record number of them.
It would have been a decent bet last year that these Games wouldn't ever get off the starting blocks but they have done.
The first pitch in the softball competition in Fukushima on Wednesday was a victory for all those who believed that the Games could be salvaged.
In the dreams of the organisers, the 19 days of competition in Japan will inspire the world. It still might happen.
The number of COVID cases among Games participants is over 90 – when you consider that tens of thousands of people have flown in from around the world then it isn't yet unmanageable.
This was never going to be a COVID-free Games – there's no way it could have been.
Team GB boss on COVID safety at Olympics

It's a question of how much disruption the tight Olympic schedule can take.
Japan is watching closely how this moment of supposed national celebration actually works out.
We may not know for a few weeks the extent of the increase in COVID cases that the Olympics brings to Tokyo. A super spreading event is a possibility but not a certainty.
Follow the Daily podcast on Apple Podcasts, Google Podcasts, Spotify, Spreaker
There is still a sporting chance that it somehow works out and the COVID Games slip into the background of the greatest sports show on earth.
The unpredictability of sport is one of the main reasons so many people love it, but standby for the most unpredictable Games we have ever known.
COVID-19: Australia and New Zealand withdraw from Rugby League World Cup in England over coronavirus concerns | World News
Australia and New Zealand will not compete in the Rugby League World Cup at the end of the year due to coronavirus concerns.
The tournament is set to be held in England between 23 October and 27 November.
The news will come as a blow for organisers who thought they had fended off fears from the two associations.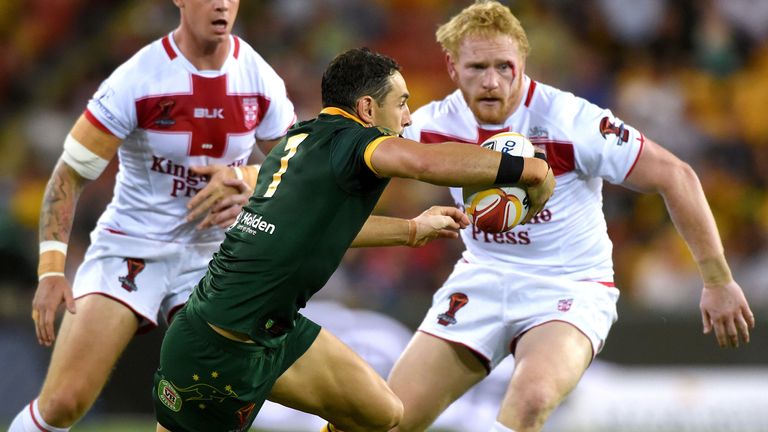 A joint statement released by The Australian Rugby League Commission (ARLC) and New Zealand Rugby League (NZRL) cited the pandemic and "player welfare and safety concerns" amid rising infection rates in the host country.
"The ARLC and NZRL have again requested the RLWC2021 be postponed until 2022 to minimise risk of players contracting COVID-19 and ensure the best outcome for player wellbeing," they said.
It remains to be seen whether the tournament can now go ahead without Australia, who have won the title a record 11 times, and 2008 champions New Zealand.
NZRL chief executive Greg Peters said there were "stark differences" between the management of the pandemic in the UK and Australasia and recent developments show how quickly things can change.
He said: "The tournament organisers have moved heaven and earth to make this work, so it is not an easy decision, but the COVID-19 situation in the UK shows no sign of improving, and it's simply too unsafe to send teams and staff over."
How does UK COVID rate compare with other nations?

Simon Johnson, chairman of the Rugby Football League, hit back at the decision, saying organisers had "bent over backwards and turned double somersaults to meet every single requirement that was asked of them, by the Australians particularly".
"I am angry about this," he said. "This is a selfish, parochial and cowardly decision which has been taken by the Australian and New Zealand leadership."
In response to Australia and New Zealand's announcement, World Cup 2021 organisers released a statement saying they were disappointed by the move, which could have "wide ranging implications".
"RLWC2021 were informed at very short notice and will continue discussions with all stakeholders to agree on the best way forward. A further statement will be made in due course," they added.
The PA news agency understands the tournament officials were given just four minutes' notice of the announcement.
The tournament was due to include 16 teams for the first time – an increase of two from the previous two tournaments.
COVID-19: China shuts down city of 9.3 million after 17 cases found – as it rejects WHO call for Wuhan lab investigation | World News
China has shut down a city of 9.3 million people over 17 COVID-19 infections, while a proposed second phase of a World Health Organization (WHO) investigation into the origins of the virus has been rebuffed.
Residents of Nanjing will not be allowed to leave without producing a negative COVID test within 48 hours before departure after a cluster of coronavirus cases was detected among cleaners at the local airport.
The eastern Chinese city is preparing to test all residents as soon as possible as it goes into a "soft" lockdown.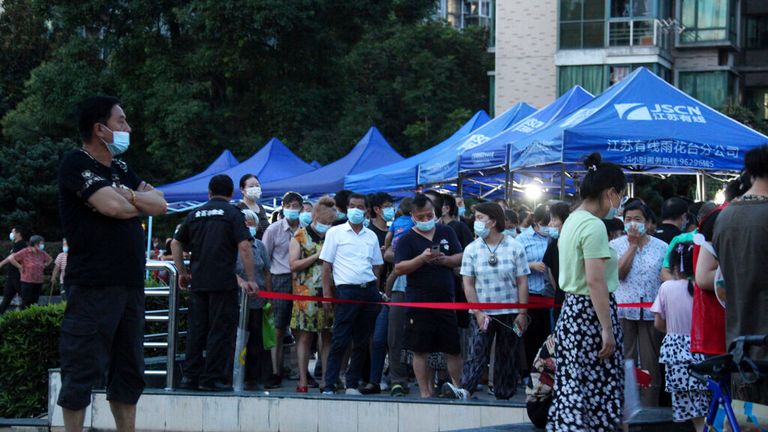 The measures were imposed after the 17 workers tested positive at the city airport in a routine round of testing, prompting more than 500 flights to be cancelled.
On Tuesday morning, 157 close contacts for isolation had been identified by authorities.
Under the lockdown, people living in higher-risk communities in the city are required to stay at home, while one neighbourhood is being closed off completely.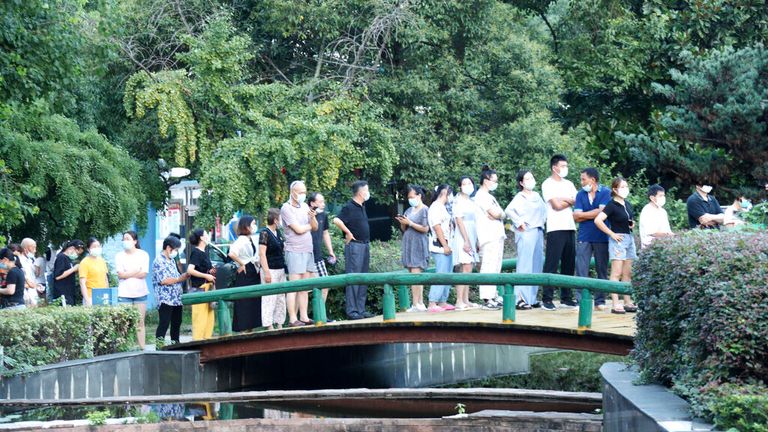 The fresh panic over new cases comes as China rejects a WHO plan for the second phase of an investigation into COVID's origins, which would include looking into laboratories.
A WHO-led team spent four weeks in and around the central city of Wuhan, where the virus first emerged in December 2019, with Chinese researchers in January to investigate where and how the pandemic began.
The teams said in a joint report in March that the virus had probably been transmitted from bats to humans through another animal, but that hasn't stopped more speculation.
Now, a senior Chinese health official says China cannot accept the WHO's plan for the further study.
Zeng Yixin, vice minister of the National Health Commission, said he was "taken aback" by fresh calls to investigate further into the pandemic's origins – specifically the theory that the virus might have leaked from a Chinese lab.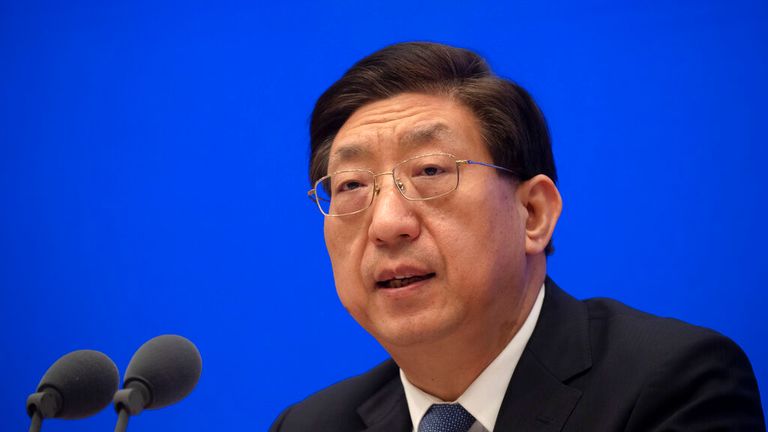 Follow the Daily podcast on Apple Podcasts, Google Podcasts, Spotify, Spreaker
He said the lab at the centre of these theories – the Wuhan Institute of Virology – has no virus that can directly infect humans and dismissed the link as a rumour that runs counter to common sense and science.
He noted that a WHO-coordinated team of international experts who visited the lab earlier this year concluded that a lab leak was highly unlikely.
"It is impossible for us to accept such an origin-tracing plan," he said at a news conference.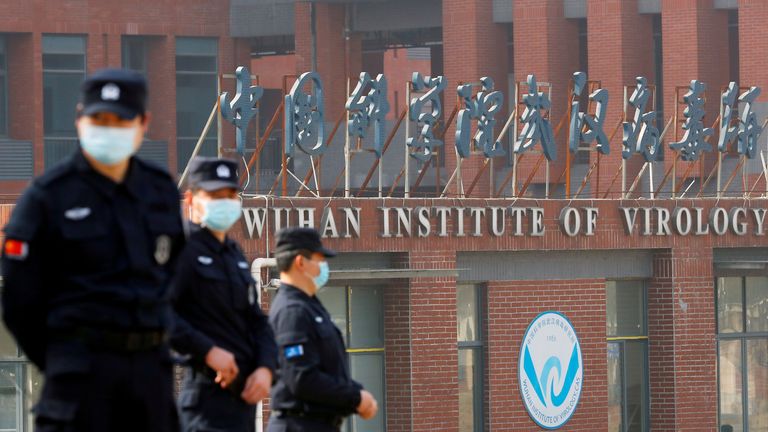 Last week, the WHO's director-general, Tedros Adhanom Ghebreyesus, said there had been a "premature push" to rule out a potential link between the pandemic and a leak from a Chinese government lab in Wuhan.
He said he hoped for better cooperation and access to data from China, admitting that investigations were being hampered by the lack of raw data on the first days of the spread of coronavirus in the country.