'Something's out there': UFO researchers welcome release of Pentagon report into 'unidentified aerial phenomena' | US News
The release of a report by the Pentagon, detailing what the US government knows about what it calls "unidentified aerial phenomena", is being seen as a moment of validation by members of the UFO community.
Researchers and investigators, for so long mocked as conspiracy theorists and worse, say the revelation that a "UAP Task Force" has been collecting evidence for the Department of Defence for more a decade confirms their suspicions.
"The phenomenon has just been validated by the papers coming out that, yes, there's something out there. No, we don't know what it is, but it's worth looking into. And that's what we've been doing for decades," said Chris Jones of the Mutual UFO Network.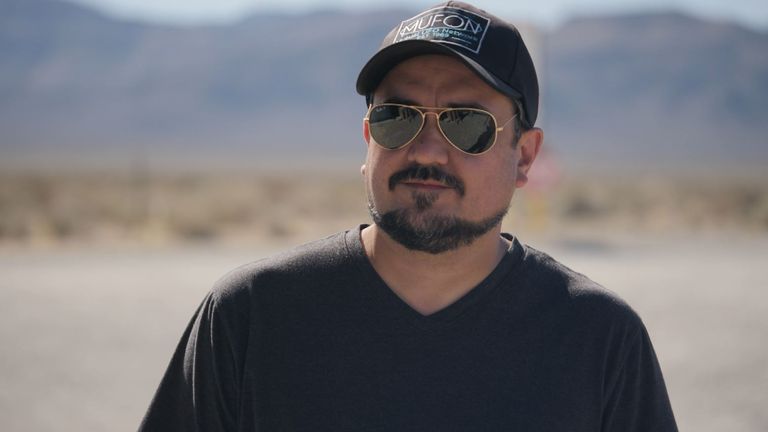 The government task force has been investigating dozens of reported sightings and encounters between US military personnel and unidentified flying objects.
Among the most striking evidence are cockpit videos recorded by US Navy pilots of objects appearing to defy the rules of physics.
Sean Cahill was serving about missile cruiser the USS Princeton in 2004 when he was one of many to witness what has become known as the "tic-tac".
The white oblong-shape, the size of a small aircraft, showed no outward signs of conventional propulsion and darted around alarmingly at high speed.
At the time, Mr Cahill said, he assumed the military's nonchalant reaction to the sightings was evidence the object was part of a secret US programme.
Now, he believes, there are serious national security concerns.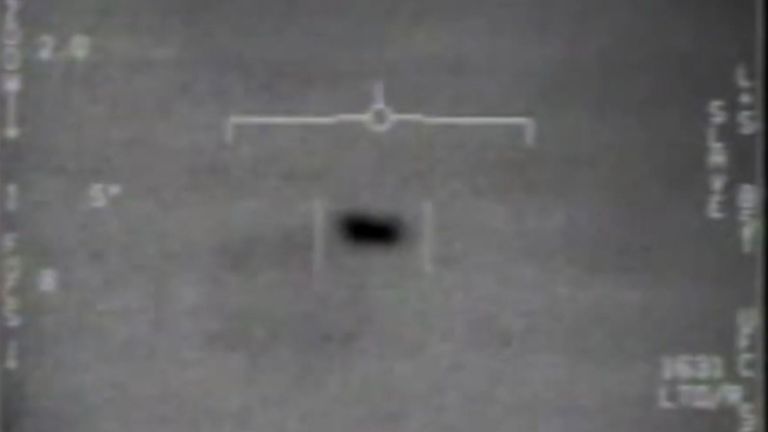 "I feel that I was I was pulling something out of the future," he said.
"This was not just another flock of birds or a balloon or a or swamp gases, we knew that this was a craft that was outstripping our arsenal, and that was in 2004.
"I did feel it was historical then. Now I'm positive of that fact.
"But I think that there's even more out there that we need to we need to see and understand.
"I hazard to say that if we don't pry this out into the daylight right now I fear that it'll go right back into the black and it'll be another 70 years before we actually find out what this is."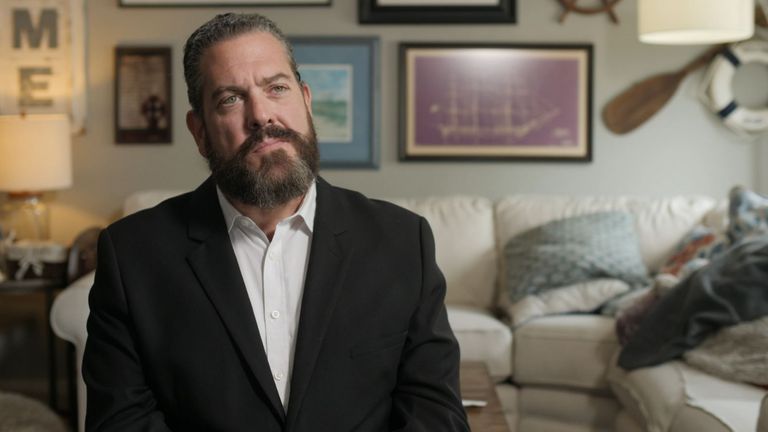 But some of those who have been in space are doubtful the sightings are of alien spacecraft.
Leroy Chiao, a former commander aboard the International Space Station, said: "Although I think there is life elsewhere in the universe, the distances are so vast that I don't think we'll ever find each other."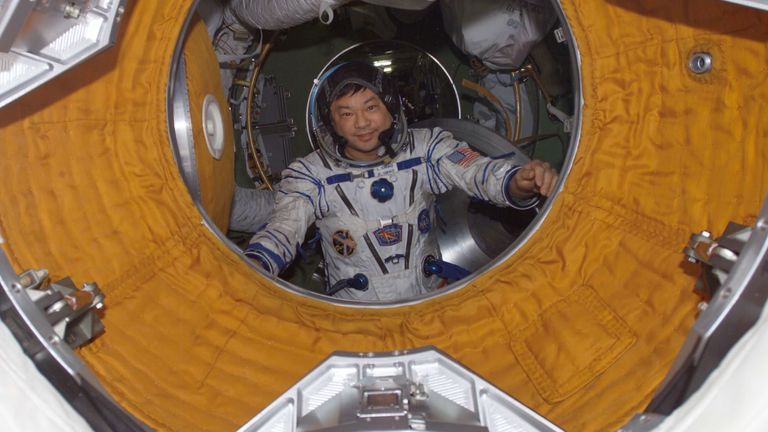 The Pentagon report is the culmination of a push by politicians, including former US Senate majority leader Harry Reid, for greater openness.
He told Sky News: "This goes back 70 years and we know initially the government did everything it could to cover it up. I think the new technology we have has made it more difficult for the government to deny what is going on.
"The government has got to be part of it and no longer be part of a cover-up, they've got to be transparent in everything they do."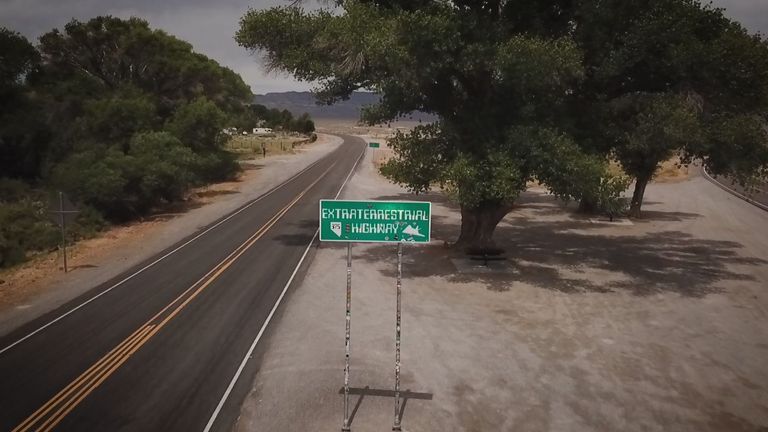 The budget Mr Reid helped secure created the Advanced Aerospace Threat Identification Programme. Now defunct, its former director has heralded the publication of the report.
Luiz Elizondo told Sky News: "We're at a critical mass where at least the conversation has moved forward and I don't think we can go back.
"We now recognise that these things are real, whatever these things are, and I don't know how you can rewind the narrative of that."
Newport Wafer Fab: Former cyber security chief raises alarm over sale of Welsh microchip manufacturer to Chinese-backed Nexperia | Politics News

The UK's former cyber security chief has raised the alarm over the sale of a Welsh microchip manufacturer to a Chinese-backed company.
Ciaran Martin, the former chief executive of the National Cyber Security Centre (NCSC), said the purchase of Newport Wafer Fab by Nexperia, a Dutch subsidiary of the Chinese company Wingtech, poses a greater threat to British interests than Huawei's involvement in the 5G network.
Boris Johnson has asked national security adviser Sir Stephen Lovegrove to look at the deal, worth a reported £63m, while MPs have called on ministers to intervene.
But, Charles Smit, a board member and general counsel at Nexperia, told the BBC earlier this week: "We're not owned by the Chinese state, the Chinese state is not involved in Wingtech."
Sky News has contacted Nexperia for comment.
Mr Martin, who was chief executive of the NCSC until last August, described the future of microchip supply as a "first order strategic issue" for the government to get a handle on.
He was part of the NCSC when it altered its security assessment of equipment manufactured by Huawei, with the firm eventually excluded from the UK's rollout of 5G on security grounds.
"Huawei in the periphery of 5G only really mattered because the Trump administration became obsessed with it for reasons they never convincingly set out," Mr Martin told The Daily Telegraph.
"By contrast the future of semiconductor supply is a first order strategic issue. It goes to the heart of how we should be dealing with China."
His comments come after the Commons Foreign Affairs Committee called for tougher action to stop strategically important companies being sold overseas.
The cross-party group of MPs said the UK's "sovereignty should not be for sale" and called for the takeover of Newport Wafer Fab to be formally called in for review.
"Appropriate mitigation measures" should be introduced by ministers, they also said.
"Our fiercest competitors, notably China, have a track record of using foreign investments to gain access to important technologies and information," committee chairman and Conservative MP Tom Tugendhat said when the report was released.
"We've witnessed too many of our country's brilliant tech firms disappear abroad with potentially significant economic and foreign policy implications."
Tokyo 2020: Team GB's Bradly Sinden takes silver after losing in the men's 68kg taekwondo final | World News

Bradly Sinden has taken silver in Tokyo after losing to Uzebekistan's Ulugbek Rashitov in the men's 68kg taekwondo final.
Rashitov beat Sinden 34-29 at the Makuhari Messe Hall on Sunday, narrowly missing out on Team GB's first gold of the Games.
Sinden, the reigning world champion, from Doncaster, was guaranteed a silver medal after beating China's Zhao Shuai in the semi-finals earlier in the day.
But despite his 19-year-old opponent being seeded 17th in the world, he was overtaken in the final few seconds of the match.
Appearing tearful afterwards, the 22-year-old spoke of his "disappointment".
"It was my gold medal to give away," he said. "I made a few mistakes, but that's taekwondo."
The silver win follows huge disappointment for British taekwondo earlier in the day when double Olympic champion Jade Jones lost in the first round.
Jones, 28, was vying to become the first ever British woman to secure three golds at three consecutive games.
But she was denied even a bronze in the repechage when the Refugee Team's Kimia Alizadeh – who beat her – lost out in the semi-finals.
Team GB came second only to the USA in the medals table at Rio 2016 and is hoping for a repeat performance this year.
Tokyo Olympics medal table, results and schedule | UK News

Team GB won 67 medals at the Rio Olympics in 2016 – including 27 golds. Follow progress at Tokyo with the table below.
See results for all sports by tapping on the table below and selecting the competition you are interested in:
Check out what is happening day by day, by tapping on the dates in the calendar below: