Christian Eriksen to be fitted with an under-skin 'heart starter' after going into cardiac arrest during Euro 2020 match | World News

Denmark footballer Christian Eriksen is to be fitted with an under-skin heart starter device after suffering a cardiac arrest during his side's opening Euro 2020 match.
The decision was made following several "different heart examinations" and Eriksen has "accepted the solution", the national team doctor said.
The heart starter, known as an ICD, is designed to correct the rhythm of the heart if it notices a potentially dangerous pattern by issuing a number of small or larger electric shocks.
In extreme situations it can act as a defibrillator to restore the heart's normal rhythm, according to the British Heart Foundation website.
It comes five days after the 29-year-old Inter Milan midfielder collapsed on the pitch while playing against Finland in Copenhagen, leaving him needing to be resuscitated and the match temporarily stopped.
Eriksen, who spent seven years with Tottenham in the Premier League, regained consciousness before being taken to hospital, where medics continue to work to identify what caused his cardiac arrest.
Providing an update on his status on Thursday, Denmark team doctor Morten Boesen said: "After Christian has been through different heart examinations it has been decided that he should have an ICD (heart starter)."
Cuba: US President Biden imposes new sanctions after protests crackdown as he warns 'this is just the beginning' | World News
The US has imposed new sanctions against a Cuban security minister and an interior ministry special forces unit over alleged human rights abuses during protests on the island.
President Biden said it was "just the beginning" in a statement that also condemned "mass detentions and sham trials".
"The United States will continue to sanction individuals responsible for oppression of the Cuban people," he said.
It comes after thousands of people took to the streets of Havana and other cities for anti-government demonstrations earlier this month to protest about food shortages and high prices, as well as the handling of the COVID pandemic.
Mr Biden has been facing calls from the Cuban expats and politicians to show more support for the most significant protests on the communist island in years.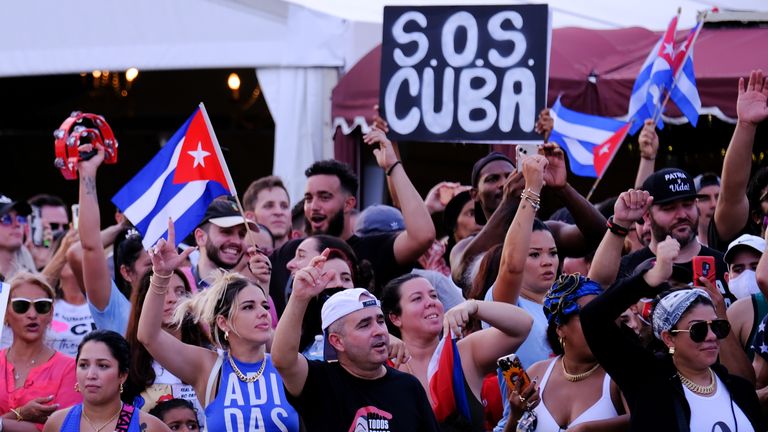 Alvaro Lopez Miera, a military and political leader, and the Interior Ministry Special Brigade are the subject of the latest sanctions.
The US Treasury said Mr Lopez Miera had played an "integral role in the repression of ongoing protests" and that he led a unit "whose members have engaged in serious human rights abuse".
It said Cuban security services had attacked demonstrators and arrested or disappeared over 100 people in an effort to quash the demonstrations.
Cuba's foreign minister, Bruno Rodriguez, tweeted that the claims were "baseless and slanderous" and suggested Mr Biden apply also sanctions for the "everyday repression and police brutality" in the US.
I refute the unfounded & slanderous US gov. sanctions against Army Corp Gral Alvaro López Miera and the National Special Brigade.

It should rather apply unto itself the Magnitsky Global Act for systematic repression & police brutality that took the lives of 1021 persons in 2020.

— Bruno Rodríguez P (@BrunoRguezP) July 22, 2021
The president has also asked officials to review remittance policy for Cuban families in America to try to ensure the money makes it straight into the hands of relatives without the regime skimming off the top.
Money sent to the island each year has previously been put at several billion dollars.
Mr Biden also said he was looking at ways to ensure Cubans still have internet access after the Havana government restricted services such as WhatsApp and Facebook.
"We are working with civil society organisations and the private sector to provide internet access to the Cuban people that circumvents the regime's censorship efforts," said his statement.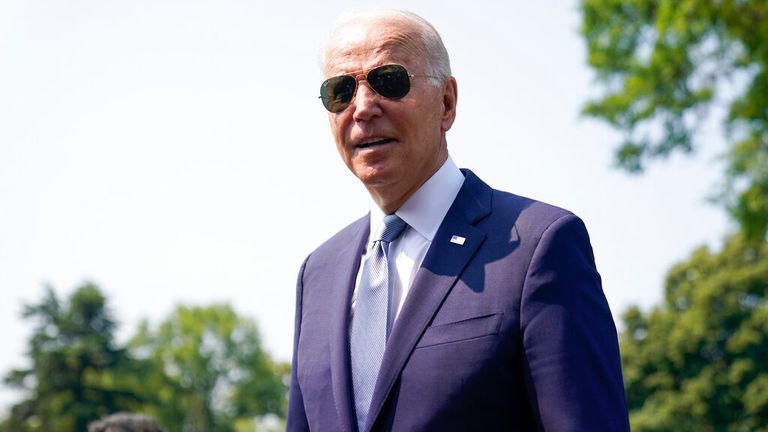 The new sanctions suggest a thawing of relations with Cuba's rulers is unlikely for now as the region unexpectedly rises up the president's "to-do" list.
Former president Donald Trump had taken a hard-line with the regime, a stark contrast to Barack Obama's approach which in 2016 saw him become the first US president to visit the country for nearly a century.
Akamai Technologies apologises after several high-profile websites including HSBC, Airbnb and British Airways hit by outages | Science & Tech News
Akamai Technologies, a content delivery company, has apologised after a software update in its services caused several websites to go down.
Sites including Barclays, HSBC, British Airways and Airbnb were affected, but service was restored shortly afterwards.
In its apology, Akamai said: "At 15:46 UTC today, a software configuration update triggered a bug in the DNS system, the system that directs browsers to websites. This caused a disruption impacting availability of some customer websites.
We apologize for the inconvenience that resulted. We are reviewing our software update process to prevent future disruptions. (3/3)

— Akamai Technologies (@Akamai) July 22, 2021
"The disruption lasted up to an hour. Upon rolling back the software configuration update, the services resumed normal operations. Akamai can confirm this was not a cyberattack against Akamai's platform.
"We apologise for the inconvenience that resulted. We are reviewing our software update process to prevent future disruptions."
During the outage, a message on the BA website read: "Service Unavailable – DNS failure. The server is temporarily unable to service your request. Please try again later."
And a message on Airbnb's site said: "This site can't be reached."
HSBC's website had a similar message.
There were reports other airlines and major companies are also affected, as well as the 911 service on the east coast of the US.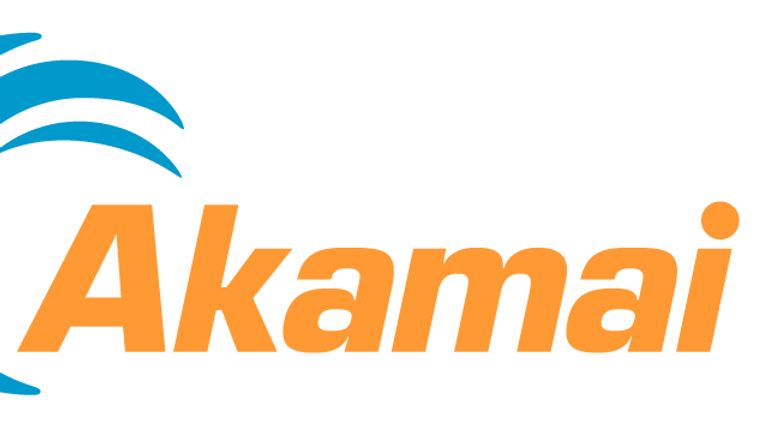 Edge DNS is a content delivery network (CDN), providing a similar service to Cloudflare, Amazon CloudFront or Fastly.
CDNs speed up the internet by keeping copies of websites' data in various locations around the world, so computers do not have to wait for long periods of time to talk to sites on the other side of the world.
Last month, large parts of the internet went down when CDN Fastly began experiencing issues.
US-based Fastly said the issues on 8 June were down to an "undiscovered software bug" in its system which was triggered by a single unnamed customer who updated their settings.
Man stranded in sea for 49 hours is rescued after cargo ship sank off Liberia coast | World News

The rescue of a man who was stranded in the sea for 49 hours has been captured on video.
Sea Shepherd, a non-profit marine conservation organisation, and the Liberian coastguard came to the aid of crew members of the Niko Ivanka cargo ship after it sank off the coast of Liberia last Saturday.
The Liberian-registered vessel left the capital Monrovia on 17 July for a port in the West African country's south, despite being under a detention order for failing to meet basic safety requirements.
It sent out a distress signal that afternoon, notifying the coastguard that it had taken on water. By the time authorities arrived, it had already partially sunk.
Eighteen people were on the ship's manifest, 11 of whom had been rescued during a 36-hour search, head of the Liberia Maritime Authority, Eugene Nagbe, told reporters on Sunday.
But those rescued said that there were in fact about 28 people on board, leaving 17 missing.
On Monday, Sea Shepherd announced they had rescued a man 49 hours after the ship sank.
The precise number of passengers remains unknown, deputy information minister Jarlaywah Tonpoe told Reuters.
"The vessel was not a passenger-authorised vessel and yet it had passengers on board," Mr Tonpoe said.
It was not clear how or why the ship was able to leave harbour or whether it was carrying any cargo at the time. The vessel's owner, a Chinese national, was arrested on Sunday afternoon, Mr Nagbe said.
Among those listed on the manifest were a Swedish captain, a Chinese crew member, and nine members of West Africa's regional school examinations body.