Nora Quoirin: Malaysia court overturns coroner's verdict that teen's death was misadventure | UK News
A High Court in Malaysia has overturned a coroner's verdict that the death of French-Irish teenager, Nora Quoirin, was likely misadventure with no one else involved.
The 15-year-old, who lived in Balham, in southwest London, was staying with her family at a hotel around an hour from the capital, Kuala Lumpur, when she disappeared in August 2019.
After a ten-day search, her body was discovered around 2.5 kilometres from where she was last seen at the Dusun eco-resort in southern Negeri Sembilan.
A coroner in Malaysia ruled in January that the death of British teenager Nora Quoirin was most likely a misadventure.

Meabh Quoirin said her daughter was born with holoprosencephaly, a disorder that affects brain development leaving Nora with learning and physical disabilities.
During a short virtual hearing, Judge Azizul Azmi Adnan laid out the reasons for revising the judgement and returning an open verdict.
In particular, he highlighted Nora's struggles with balance and coordination, the steep terrain around the resort, which was challenging for people without her physical disabilities, and her shy personality which made her "unadventurous" and "uncomfortable with the unfamiliar".
"Having reviewed the material, that was before the court, I am of the view that the verdict of misadventure ought to be vacated in the interests of justice and substituted with an open verdict, as there was no credible evidence to support any other verdict," he explained to Nora's listening parents.
"I am willing to accept that on the evidence before the court the possibility for third party involvement was lower than the possibility that Nora Anne had inadvertently got herself into a situation from which she could not extricate herself.
"That does not mean, however, that I should enter a verdict of misadventure," he added.
The ruling is a legal victory for the family who believe Nora may have been abducted and challenged the coroner's decision.
Police have always suggested there was no evidence of foul play, claiming she likely climbed out of a window and wandered off into the jungle alone.
Her family has dismissed this saying that Nora would not have been physically able to disappear into thick forest unaided and evade detection during the intensive search involving drones and sniffer dogs.
Nora's parents said they were "utterly disappointed" by a coroner's verdict in January.
They have suggested her body may have been placed in the area where it was finally found.
Legal representatives for the family previously said an open verdict would be "appropriate".
Esther Dingley: Charity 'aware' of possible human bones found near where British hiker went missing | World News
A charity representing the family of a missing British hiker has said it is "aware of the discovery" of what could be human remains near where she went missing.
Esther Dingley, 37, had been walking alone in the Pyrenees, near the Spanish and French border, when she was last seen on 22 November.
She had been expected to return from her trek three days later but never showed.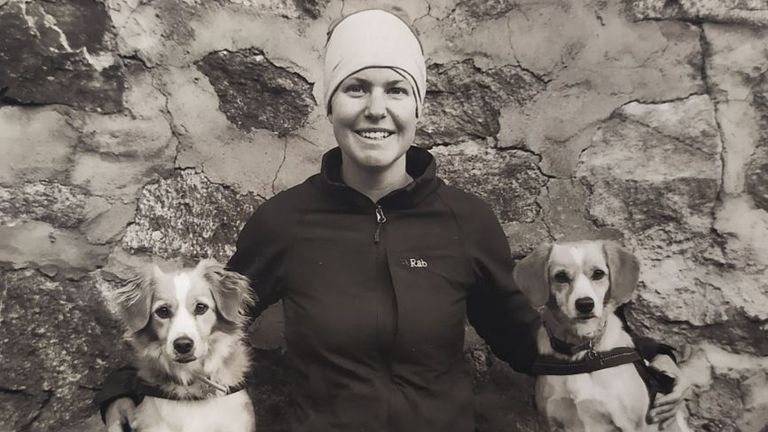 On Friday, LBT Global, which helps families with relatives missing abroad, said on Facebook that it was "aware of the discovery of what MAY be human remains close to the last known location of Esther DINGLEY".
"We are urgently seeking clarification.
"The family have been informed of the discovery and we are supporting them now."
The charity said that developments "may take days, or even weeks".
The remains were found earlier on Friday, described in reports as "human bones".
But the Daily Mirror quoted French police chief Jean Marc Bordinaro as saying: "We cannot say anything at the moment because the discovery of the bones is too recent and they must be properly analysed".
Ms Dingley had been travelling through Europe in a campervan with her partner Dan Colegate and he said earlier this year that emergency services were looking at "options beyond a mountain accident".
Russia: Truck driver takes on flooded suspension bridge… and loses | World News
This is the moment a brave truck driver tries to cross a flooded suspension bridge in eastern Russia.
Video captured the dramatic scene as the bridge collapsed under the weight of the truck on Friday.
The bridge, mainly made out of wood, had been built to replace a road bridge destroyed in a previous flood.
But more recent flooding had made crossing the wooden bridge a risky undertaking even before the truck came along.
The footage showed the truck approaching the bridge and then driving onto the narrow and rickety structure in the village of Uryum, more than 3,700 miles east of Moscow.
As the truck reached the middle of the bridge, the structure started to fail and eventually it crumbled into the river, taking the vehicle with it.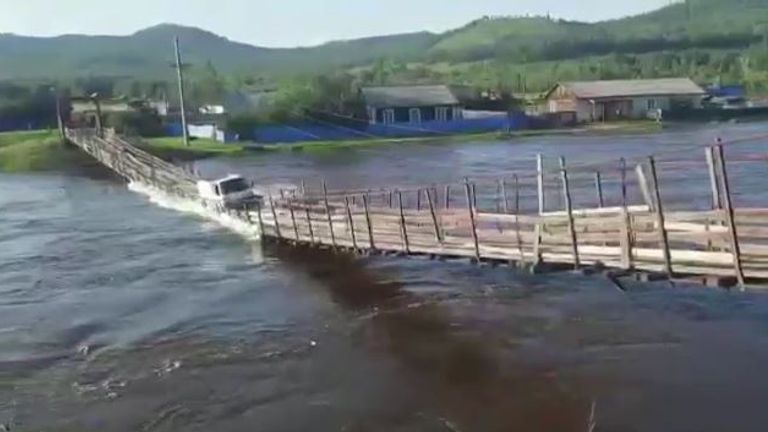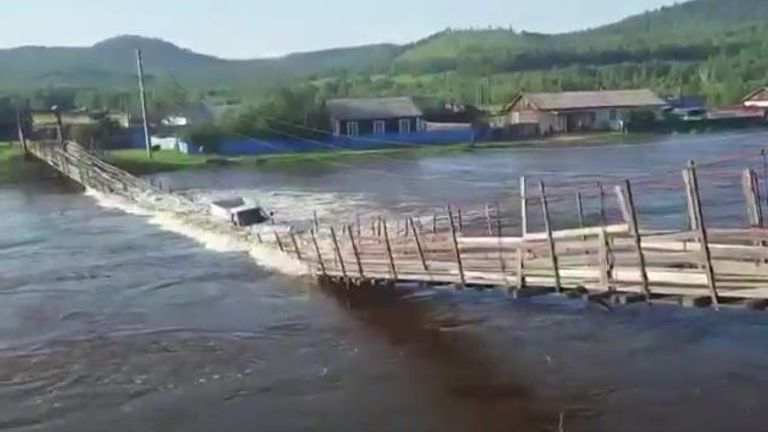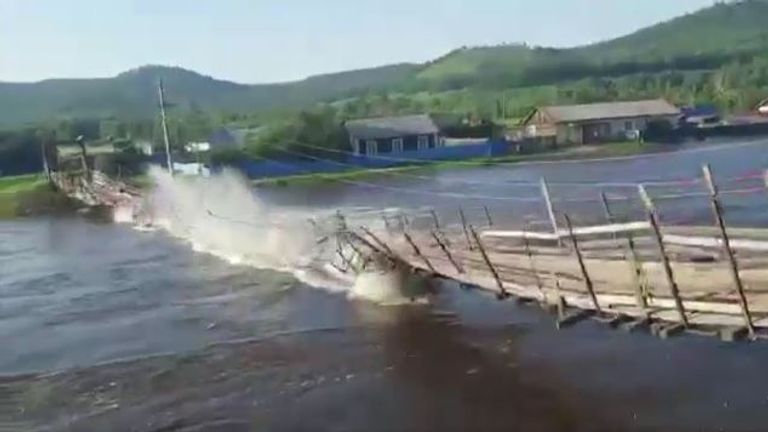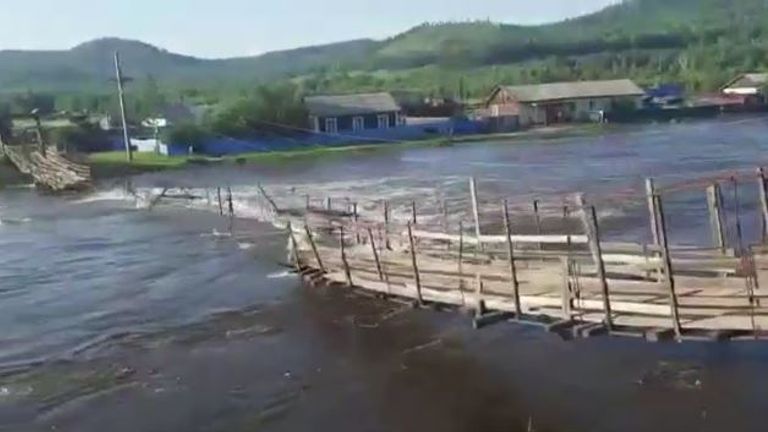 The driver survived but his truck was not so lucky.
Neither were the residents of Uryum village – they now have no way to cross the river and will need to build yet another replacement bridge.
Uryum's bridge is not the only one that was damaged by extreme rain in recent days, with floods also damaging a bridge on Russia's Trans-Siberian railway.
A bridge also gave way in the Zabaikalsk region, around 190 miles north of Russia's border with China and Mongolia. No casualties were reported.
Around 650 homes were flooded and five road bridges washed away in the region's floods on Thursday, according to TASS news agency.
It comes in the same week as extreme flooding in China and parts of Europe.
Search for victims at collapsed Miami apartment block is officially ended | US News
The search for victims in a collapsed Miami apartment block has officially finished, the city's fire and rescue department says.
Champlain Towers South, in the Miami suburb of Surfside, collapsed in the early hours of 24 June, killing at least 97 people.
It is believed that one victim is still unaccounted for and police will continue to look through the debris for personal effects.
Miami-Dade Mayor Daniella Levine Cava said: "At this step in the recovery process it has become increasingly challenging to identify victims.
"We are relying heavily on the work of the medical examiner's office and the scientific, technical process of identifying human remains."
She described the search and recovery workers as "true superheroes".
During the four-week search, no survivors were found and officials formally gave up hope of finding anyone alive on 7 July.
Scott Dean, leader of one of the two task forces that worked in 12-hour shifts at the disaster site, said: "Providing closure to families was the ultimate test of everybody here."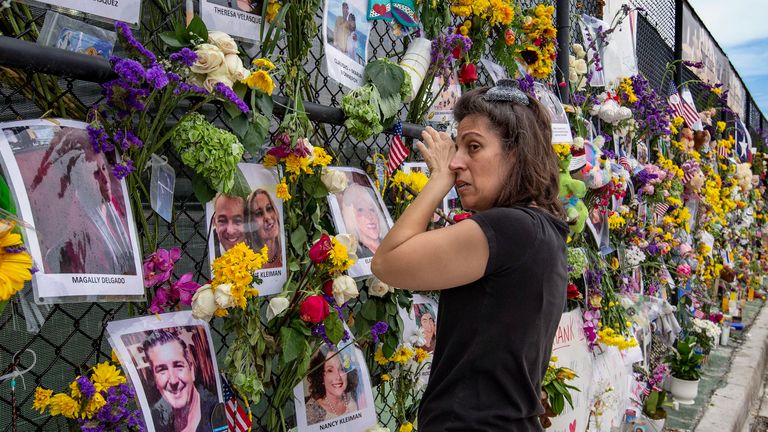 Fire Chief Alan Cominsky added: "I couldn't be prouder of the men and women that represent Miami-Dade Fire Rescue."
The remaining section of the 12-storey, 136-unit apartment block was demolished about 10 days after the first section collapsed.
The cause of the collapse is still not clear but concerns had been raised about structural problems in the 40-year-old building in an engineering report done three years ago.
The problems described in that report are the focus of several inquiries, including a grand jury investigation.
Nearby buildings are also being inspected for signs of poor construction or structural weaknesses.