NATO summit: Boris Johnson says no one wants 'new Cold War' with China – as he admits Russian relations 'pretty disappointing' | World News
Boris Johnson has said NATO does not want to "descend into a new Cold War" with China.
Speaking ahead of the summit in Brussels, the prime minister said the East Asian nation had become a "new strategic consideration" for NATO but he also said there would be "opportunities" to engage.
"I don't think anybody around the table today wants to descend into a new Cold War with China," he told a news conference.
His comments echoed those by NATO secretary-general Jens Stoltenberg earlier, who said the alliance would need to "engage" with China on issues including climate change and arms control.
"China's military build-up, growing influence and coercive behaviour poses some challenges to our security," Mr Stoltenberg said.
However, he also said "we are not entering a new Cold War" and China is "not our adversary, not our enemy" – although it has become a "systemic" challenge to Western security.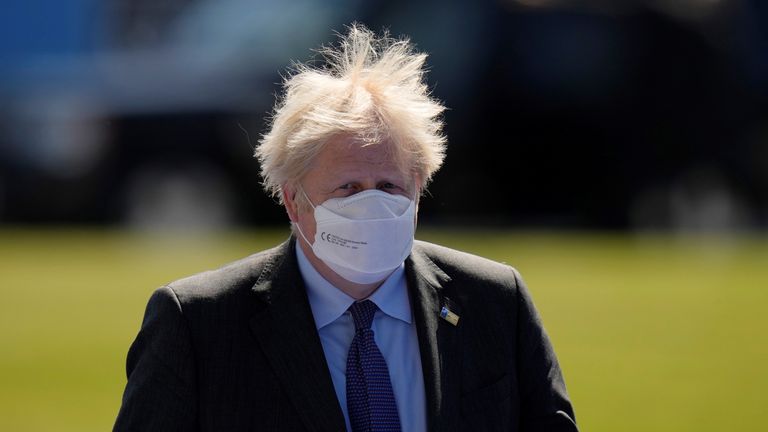 On Sunday, White House national security adviser Jake Sullivan said China would "feature in the (NATO) communique in a more robust way than we've ever seen before" as the alliance begins to look more seriously at any potential threat from the country.
NATO is taking a stronger line on Russia, though, with Mr Stoltenberg saying their relationship is "at its lowest point since the end of the Cold War".
Mr Johnson said he remained "hopeful" things could improve with Russia but the situation is currently "pretty disappointing" from a UK point of view.
'Mr Putin, are you a killer?'

Over the weekend, Russian President Vladimir Putin told NBC News that the relationship between his country and the US is at its "lowest point in recent years".
It comes ahead of a meeting between Joe Biden and Mr Putin on Wednesday, which will take place after the US president has met with NATO leaders.
Mr Biden has said the US is "not seeking conflict with Russia" and wants a "stable and predictable relationship" between the two nations.
However, he said America would "respond in a robust and meaningful way if the Russian government engages in harmful activities".
NATO leaders will be hoping for Mr Biden to recommit the US to the alliance's collective defence following Mr Trump's confrontational rhetoric towards allies at previous summits.
President Biden said on Sunday he believes NATO is a "sacred obligation" and "vital to our ability to maintain American security".
Tokyo Olympics medal table, results and schedule | UK News

Team GB won 67 medals at the Rio Olympics in 2016 – including 27 golds. Follow progress at Tokyo with the table below.
See results for all sports by tapping on the table below and selecting the competition you are interested in:
Check out what is happening day by day, by tapping on the dates in the calendar below:
Esther Dingley: Missing British hiker's dental records being sent to France after 'human bones' found | World News
The dental records of missing British hiker Esther Dingley are being sent to French authorities following the discovery of possible human remains in the Pyrenees.
Ms Dingley, 37, was last seen walking alone in the mountains near the French-Spanish border on 22 November last year.
She was due to return from a three-day solo trek and travel home to the UK with her partner Dan Colegate but never returned.
Her mother Ria Byrant, 74, told The Sunday Times that French police have requested her daughter's dental records after local police announced on Friday that they may have discovered human remains near her last known location.
"The dentist is sending a scan of Esther's teeth. We have to send it to the consulate in Bordeaux," she told the newspaper.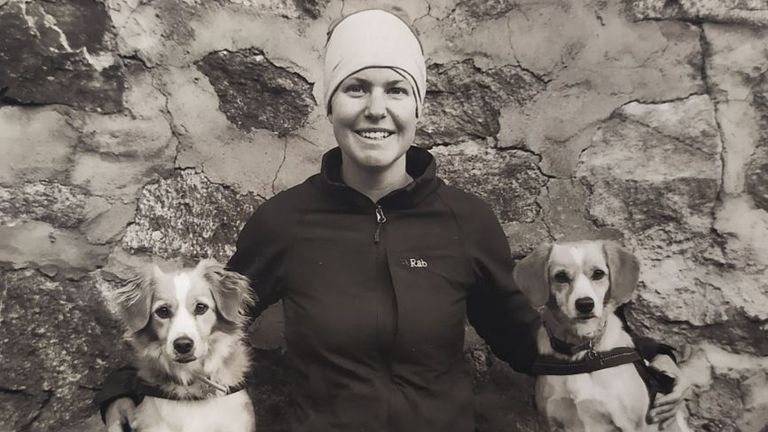 Ms Bryant moved to the Pyrenees in June to help look for her daughter.
She was planning to return to Britain this month, but told the paper she has changed her plans following the developments.
Charity LBT Global, which supports the families of missing people, previously said it was "aware of the discovery of what may be human remains close to the last known location of Esther Dingley".
"The family have been informed of the discovery and we are supporting them now," it wrote in a statement.
French police chief Jean Marc Bordinaro was quoted as saying: "We cannot say anything at the moment because the discovery of the bones is too recent and they must be properly analysed."
Earlier this year Ms Dingley's partner revealed authorities were "looking at options beyond a mountain accident".
They had been travelling around Europe in a campervan together since 2014.
Climate change: The Arctic reindeer herder whose livelihood is threatened by warmer winters | UK News
Slava Kemlil is waiting for us on the dock in the Arctic town of Chersky.  
He's been there applying for government grants but it is not where he feels at home. Home is in the tundra with his reindeer. "You can relax there," he says. "You can breathe the fresh air. In the settlement there are four walls and a lot of paperwork."
Kemlil belongs to the Chukchi nation from Chukotka in the Russian Far East. They are an Arctic people and roughly divide in terms of traditional livelihoods between reindeer herding chukchis and sea chukchis who fish. Kemlil is of the first order but as proficient at sea as the second, guiding our boat deftly past shallow sand banks to dock at the small camp on the shore of the Kolyma river where his team are waiting.
They're a group of nine, some of them experienced reindeer herders, the rest teenagers on summer placement sent by the local employment centre.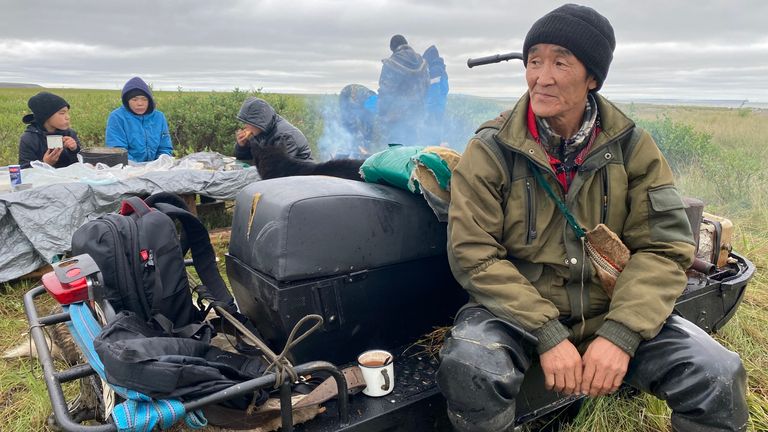 It's a tough job. Shifts are 12 hours long, two herders at a time. Temperatures can drop to -55C (-67F) in winter and reach 30C (80F) in summer when mosquitoes keep the herd constantly on the move.
"It is in our blood since the dawn of time to be able to survive in such conditions," Kemlil says.
It is a way of life bound to nature's pulse. Kemlil lists the ways in which he has noticed changes to the tundra environment since he was young, shifts he attributes in part to man-made climate change. New lakes appearing or disappearing as the permafrost thaws, forcing the reindeer to adopt new migratory routes; less fish in the rivers; fawning season starting 10-15 days earlier with the earlier spring.
Then he backtracks slightly. "The old people used to say that it happened before. Sometimes it gets colder, then it gets warmer. That's the course of nature."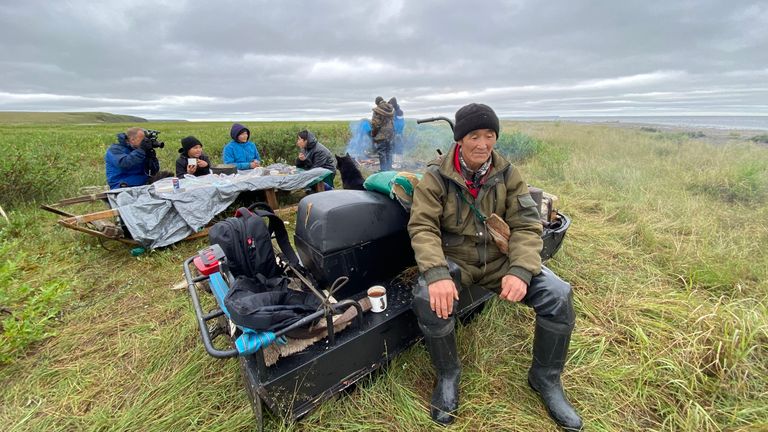 Warmer winters though have their drawbacks. More frequent rain and intermittent thaws mean icy crusts form on the snow which damage the reindeer's hooves and muzzles as they forage for food. Kemlil has had to cull large numbers as a result. Lame animals would slow the herd.
"When such periods come the reindeer lose their fat, they waste all their energy on hoofing the snow. Sometimes you can hear them from far away, it sounds as if they are stomping ice or something very hard. So you have to inspect the routes very carefully to find the soft snow."
The worst incident this year was when a pack of forty wolves attacked the herd, encircling 100 reindeer and separating them from the rest. That was the last the herders saw of them.
But climate change is bringing larger predators closer too.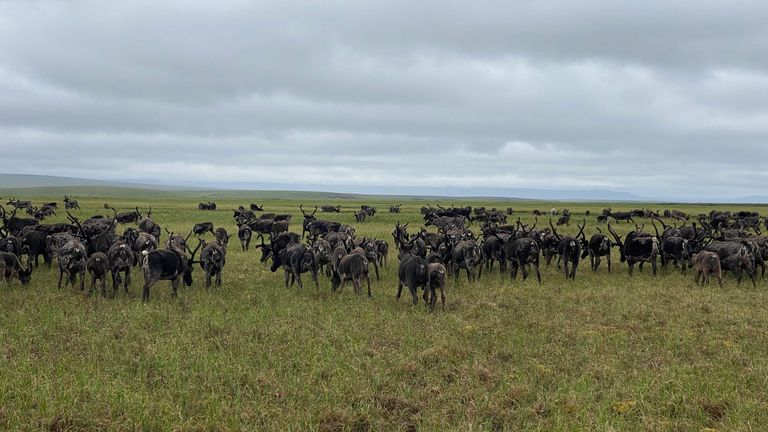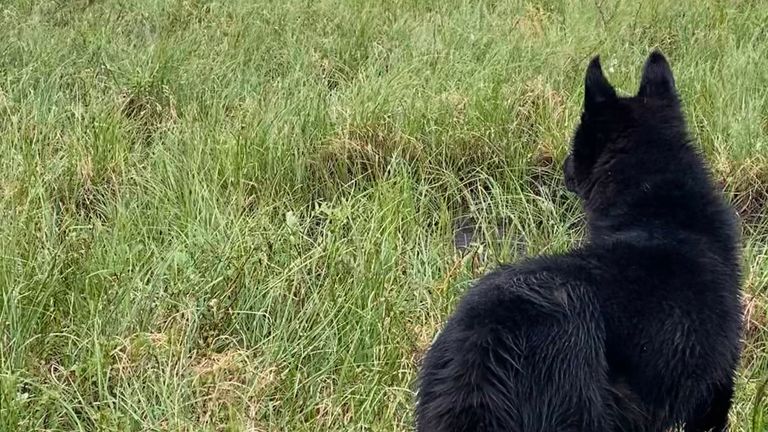 Shrinking sea ice means polar bears are coming to the Russian mainland especially around Chukotka in search of food.
Two summers of Arctic wildfires have driven brown bears closer and they are difficult to spot, especially at night. "It's getting harder," Kemlil says.
The teenagers are incredibly polite. They keep the kettle filled and the tea coming and wait for permission to start eating. They are smiley and enthusiastic. They seem to be enjoying life on the tundra.
Katya Protoppopova is the only girl in the group. Her mother is Chukchi and grew up on the tundra, her father is Russian.
"I came here to earn money to buy a ticket for myself and go study. I might come back next summer as I like it but I don't have plans to stay."
She and some of the other teenagers film us on their phones as we interview Kemlil. It seems a strange juxtaposition against the backdrop of the tundra, so far from reception or any other hints of modernity but clearly no self-respecting teen would be without their phone.
Subscribe to ClimateCast on Spotify, Apple Podcasts, or Spreaker
"The world is being widely computerised and it is very difficult to live in this world, especially for the young people", Kemlil sighs. "They can't live without technology. We need to try to adapt to this modern world, match it step for step."
For all the nuances of the shifts in climate and how those play out on the tundra, it is this which seems to worry him most, the eternal question of how to make the young stay.
"From times immemorial our forefathers were breeding reindeer and we try to keep this industry going to make sure it doesn't disappear in our modern world. The young ones are not quite willing but we do our best."