Israel set to vote in new government as Benjamin Netanyahu vows return to power from opposition | World News
Israel Prime Minister Benjamin Netanyahu has vowed to lead his Likud Party back to power on the day parliament was set to vote through the formation of a new coalition government.
In what is likely to become his outgoing speech to parliament, Mr Netanyahu, widely known as "Bibi" vowed to "topple this dangerous government and return to lead the country in our way".
He made clear he had no plans to relinquish leadership of the right-wing Likud party. He will therefore become leader of the opposition, assuming the new government is sworn in.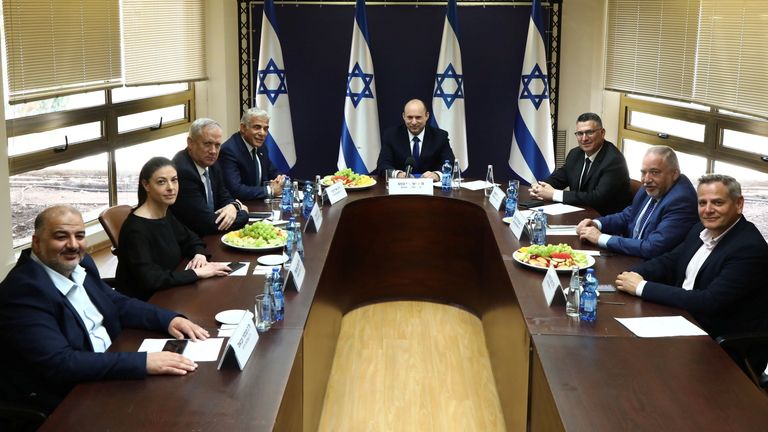 The new administration, comprising an unprecedented coalition of parties from across the spectrum, is expected to win 61 votes in the 120-seat Knesset in a vote of confidence later.
The vote would end a record term of 12 consecutive years for the Israel prime minster, as well as a turbulent two years of politics that saw four elections, an economically devastating coronavirus outbreak and an 11-day conflict in Gaza in May.
Ultra-nationalist Naftali Bennett, a hi-tech millionaire and Orthodox Jew, is to replace Netanyahu in a power-sharing deal with centrist leader Yair Lapid. Mr Lapid, a former TV host, will take over as PM in 2023 for a further two years.
The new government has pledged to heal a nation bitterly divided over the departure of Mr Netanyahu, the most dominant Israeli politician of his generation.
These divisions were evident as Mr Bennett was heckled by supporters of Mr Netanyahu in a raucous session of parliament.
Addressing the Knesset ahead of the vote, Mr Bennett vowed to fight US efforts to revive the Iran nuclear deal, a continuation of Mr Netanyahu's confrontational policy.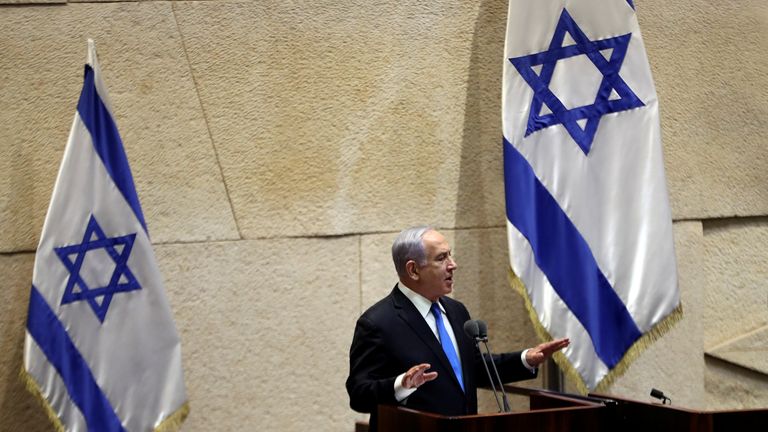 "Israel will not allow Iran to arm itself with nuclear weapons," he said. "Israel will not be a party to the agreement and will continue to preserve full freedom of action."
The ruling coalition looks unlike any before in the country's 73-year history. It contains parties with extreme ideological differences, including for the first time a party that represents Israel's 21% Arab minority, Raam.
The leaders are expected to steer clear of drastic moves on international issues such as policy on Palestine, focussing instead on domestic reforms.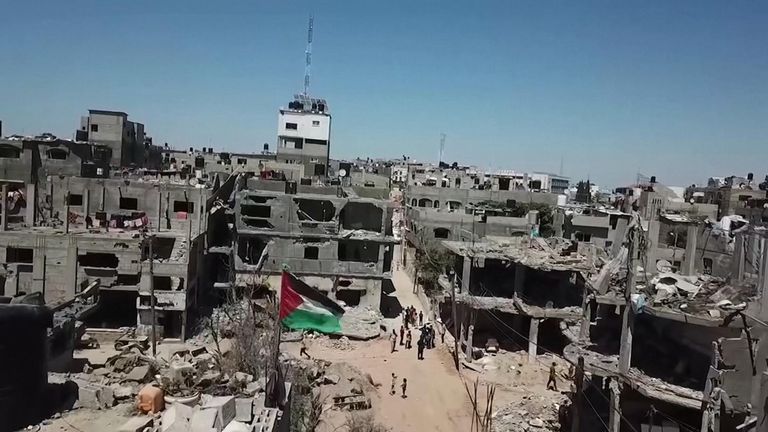 But the coalition's fragile majority means that it could collapse even if just one of the eight factions splintered. The groups are united in little more than their opposition to Mr Netanyahu.
Mr Netanyahu, 71, had failed to form a government after an election on 23 March, the fourth in two years. His fate was effectively sealed on 2 June, when eight groups with the 61 seats required for a majority signed an agreement.
His trial on charges of bribery, fraud and breach of trust – allegations which he denies – continues.
India: Nine-year-old girl allegedly raped and murdered in Delhi | World News
A nine-year-old girl has allegedly been raped and murdered in India's capital, sparking four days of protests.
Police say she had gone to fetch water from a crematorium near her house in Delhi on Sunday when she was killed.
Her family say the perpetrators cremated her body against their wishes.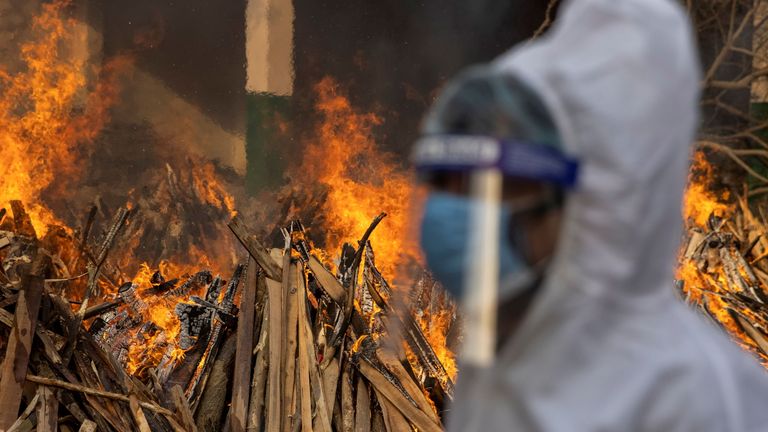 Delhi's chief minister has ordered a judge-led inquiry into the alleged rape and murder.
Four men have been arrested, Ingit Pratap Singh, the top police officer in the southwest of the capital, told Reuters.
They face charges of rape, murder and criminal intimidation, he said.
The girl's family have said one of the alleged rapists was a Hindu priest.
She was reportedly a member of the Dalit community, the lowest caste in India's Hindu hierarchy.
Hundreds of people protested in Delhi on Wednesday, blocking roads and demanding justice.
They held placards reading: "Justice for India's daughter."
Arvind Kejriwal, the head of Delhi's provincial government, ordered a judicial review of the case.
He called on the central government to do more to prevent crime.
"Top lawyers will be engaged to get the culprits punished," Mr Kejriwal tweeted.
"Central government should take strict steps to improve law and order in Delhi, we will cooperate fully."
Rahul Gandhi, a leader of the main opposition Congress party, said: "Her parents' tears are saying only one thing – their daughter, the daughter of this country, deserves justice."
India has a poor record for women's safety. The issue gained worldwide attention with the 2021 gang-rape and murder of a 23-year-old student on a bus in Delhi.
More than 32,000 rapes were recorded in India in 2019 according to the government. Experts have said that figure is likely to be a conservative esimate, due to the stigma involved.
There were also more than 100,000 kidnappings of women, a third with the stated aim of forced marriage.
Afghanistan: Taliban car bomb followed by gun battle leaves eight dead and 20 wounded | World News
The Taliban has claimed responsibility for a car bomb attack in Afghanistan's capital which targeted the country's acting defence minister.
The blast in Kabul on Tuesday night was followed by a five-hour gunfight between Afghan security forces and Taliban insurgents.
At least eight civilians were killed in the explosion and 20 wounded.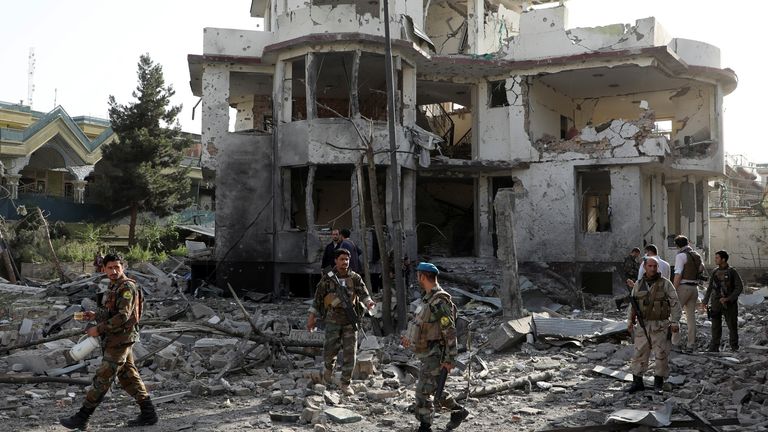 A blast near the office of the main security agency just hours later wounded three more people.
The defence minister, Bismillah Khan Mohammadi, survived and his family were evacuated to safety, Interior Ministry spokesman Mirwais Stanekzai said. He warned the death toll could rise.
All four attackers were shot and killed during the fighting, Mr Stanekzai added.
He said the attack took place in the upmarket Sherpur neighbourhood, which is located in an area with tight security known as the Green Zone. Several senior government officials also live in the area.
Hours after the attack, the Afghan defence ministry released a video of Mr Mohammadi saying his guards had been injured in a suicide attack.
"I assure my beloved countrymen that such attacks cannot have any impact on my willingness to defend my countrymen and my country," he said.
Officials said hundreds of people in the area had been evacuated to safety as security personnel carried out house-to-house searches.
Taliban spokesman Zabihullah Mujahid claimed responsibility for the attack, saying it was revenge for recent assaults by Afghan national forces that he claimed had caused civilian casualties.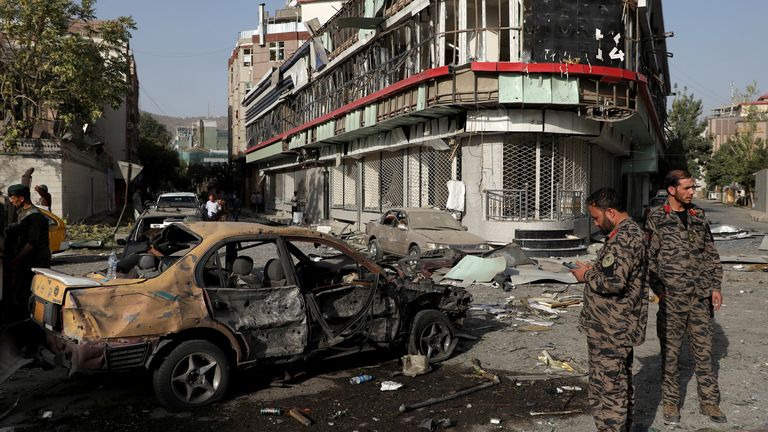 The Taliban are currently on the offensive, putting heavy pressure on provincial capitals in the south and west of Afghanistan.
The group has escalated its campaign to unseat the US-backed government since April, as US-led foreign forces withdrew after 20 years of war.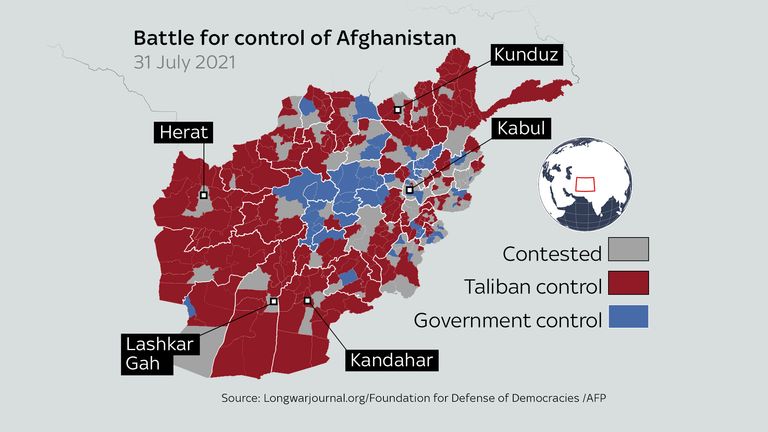 Afghanistan's president has blamed the rapid withdrawal of western forces for the increase in Taliban offensives.
There has been heavy fighting around the city of Herat, as well as Lashkar Gah and Kandahar.
An emergency has been declared in Lashkar Gah and special forces troops have been deployed along with US air support.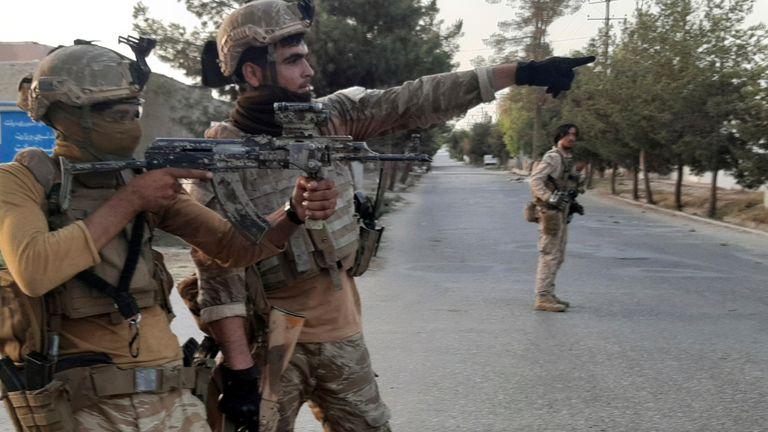 The United Nations said at least 40 civilians had been killed in the small city, capital of Helmand province, on Monday.
Doctors figure out why woman was lactating from her armpit | Science & Tech News
Just two days after giving birth, a woman in Portugal told her doctors that she'd begun to develop pain in her right armpit.
When the doctors examined her they discovered a "round, firm" mass which surprisingly "released a white discharge when pressed" according to a new report in the New England Journal of Medicine.
The authors of the paper, Dr Cristiana Marinho-Soares and Dr Maria Pulido-Valente, both from the Hospital de Santa Maria in Lisbon, Portugal, realised that this discharge was breastmilk.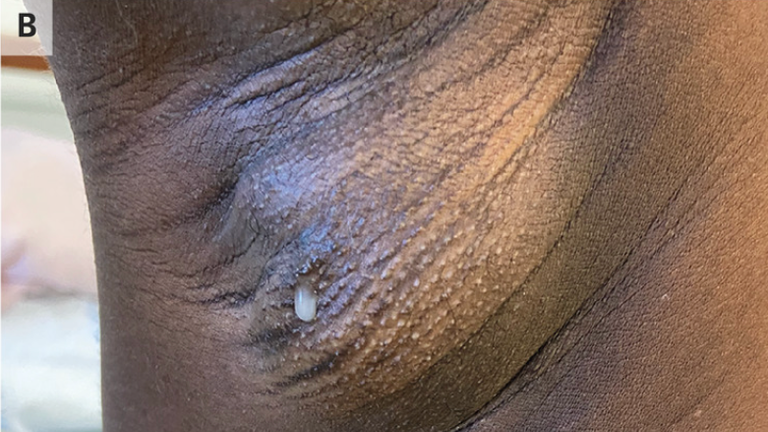 The mother was diagnosed with polymastia, "a condition in which accessory breast tissue develops along the former embryonic mammary ridge" as the doctors explained.
Research suggests that between 2% and 6% of women are born with additional breast tissue, which routine screenings for breast cancer need to be aware of for examinations.
This additional tissue grows as a result of embryonic development – often in the armpit region – when the cells that become mammary glands are forming a line from the armpit to the groin.
Usually this "mammary ridge" or "milk line" disappears as the foetus develops, except for at the sites for the breasts, but sometimes it remains and additional breast tissue forms at these sites in the body.
In some cases, the additional breast tissue may appear with supernumerary nipples, but even in cases where there is no nipple then it may be possible to express milk from the tissue.
As reported by Live Science, a research paper published in the Mayo Clinical Proceedings journal in 1999 described an 18-year-old mother who was able to pump milk from the breast tissue in her armpit in order to relieve the pain.