Ireland urges Boris Johnson to 'very seriously consider' option to resolve Brexit Protocol tension | World News
Ireland's Prime Minister, Taoiseach Micheál Martin, has told Sky News there is "a route" to resolving tensions over the Brexit Protocol following US President Joe Biden's intervention.
He urged Boris Johnson to "very seriously consider" a veterinary-type agreement with the EU to eliminate "up to 80% of checks" on goods crossing from Great Britain to Northern Ireland.
President Biden cleared the way for what is known as a Sanitary and Phytosanitary (SPS) Agreement by reassuring London it would not prevent a UK/US trade deal.
Johnson says some Europeans don't understand that the UK is a 'single country'

Mr Martin said: "I believe the US administration's comments… are interesting as well in so far as they deal with a significant issue that would concern the British government, i.e. the capacity to do a trade deal with the United States whilst also having an SPS arrangement between the European Union and the United Kingdom.
"In my view, there's a legitimate issue there for the United Kingdom government, but in our view, an SPS agreement would deal with up to 80% of all of these issues and I think it's a prize worth certainly exploring in the fullest manner possible."
He warned it would be "very problematic" if the UK government acted unilaterally for a third time at the end of this month to extend the grace period for checks on chilled meats.
"It's not about sausages per se, it really is about the fact that an agreement had been entered into not too long ago… and if there's consistent, unilateral deviation from that agreement, that clearly undermines the broader relationship between the European Union and the United Kingdom, which is in nobody's interest."
The taoiseach said he did not see the US president's intervention as a chastisement of the UK government but that Mr Biden was "absolutely committed to the Good Friday Agreement".
"He doesn't want discussions around the Protocol to undermine the Good Friday Agreement and he also wants to see full engagement and he believes there's a way and a route, as I do, to getting these issues resolved."
Mr Martin acknowledged "issues have arisen that are causing concern" and "the necessity to reduce tensions", but stressed his government has "never seen the Protocol as a constitutional issue".
"It doesn't in any way interfere with the constitutional status of Northern Ireland as defined and articulated in the Good Friday Agreement, we're very clear from the Irish government perspective on that.
"But we do believe in seamless trade on the island of Ireland, it makes sense… and we believe in seamless trade, in so far as we possibly can, between the United Kingdom and Northern Ireland."
Watch Micheál Martin's interview in full on Sky News' Trevor Phillips on Sunday programme from 8.30am today
Tokyo Olympics: Belarusian sprinter says she would have faced punishment if she returned home | World News
The Belarusian Olympic sprinter who refused to board a plane home from the Games has said officials from her country "made it clear" she would face punishment if she returned.
Krystina Tsimanouskaya, 24, has accused her national team's officials of trying to force her to fly to Minsk after she criticised the coaching staff on social media.
After spending a night at an airport hotel, she received a humanitarian visa by Poland and is planning to fly to Warsaw this week and seek refuge in Europe.
"They made it clear that upon return home I would definitely face some form of punishment," she said. "There were also thinly disguised hints that more would await me."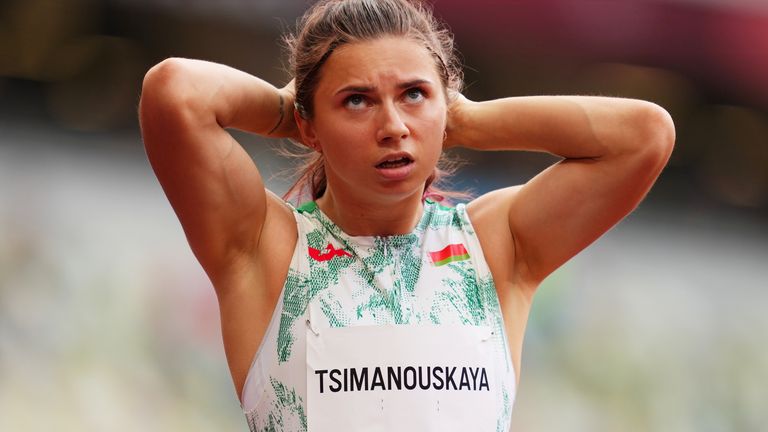 In an interview with the Associated Press news agency, Tsimanouskaya also said she believed she would be kicked off the national team, and demanded an investigation into who gave the order to withdraw her from Tokyo Olympics.
"For now I just want to safely arrive in Europe… meet with people who have been helping me… and make a decision what to do next," she said.
She added: "I would very much like to continue my sporting career because I'm just 24 and I had plans for two more Olympics at least. For now, the only thing that concerns me is my safety."
Belarus National Olympic Committee is headed by the country's authoritarian president Alexander Lukashenko and his son Viktor.
<a href='https://www.skysports.com/olympics/live-blog/15234/12358749/tokyo-2020-build-up-live'>Tokyo Olympics Day 11: Simone Biles set to make dramatic return in gymnastics beam final</a>


<a href='https://www.skysports.com/olympics/live-blog/15234/12358749/tokyo-2020-build-up-live'>Tokyo Olympics Day 11: Simone Biles set to make dramatic return in gymnastics beam final</a>

Source link
Tencent shares slump after online games branded 'spiritual opium' and 'electronic drugs' by Chinese state media | Science & Tech News
Shares in China's biggest online gaming companies slumped after state media branded their products "spiritual opium" and compared them to "electronic drugs".
The criticism – as reported by Reuters news agency – has stoked concerns that the online gaming sector will be the next to receive unwanted attention from Beijing's regulators, following a crackdown on tech giants in the country.
Tencent's stock tumbled by more than 10% in morning trade on Tuesday, wiping almost $60bn from its market capitalisation.
Smaller rival NetEase dropped by more than 15%, while fellow companies XD Inc and GMGE Technology Group Ltd also fell.
It followed an article published by the state-run Economic Information Daily that warned teenagers were addicted to online video games and called for the industry to be curbed.
The newspaper particularly criticised Tencent's flagship game Honour Of Kings, which it reported was sometimes played by students for up to eight hours a day.
"No industry, no sport, can be allowed to develop in a way that will destroy a generation," the newspaper wrote, comparing online video games to "electronic drugs".
The newspaper called for "mandatory means" to force online gaming companies to prevent addiction among young players.
Tencent – which was behind the development of the latest Pokemon game released last month – said it would introduce new measures to limit access to its games and the time spent on them by children.
However, the article was deleted from the Economic Information Daily's account on WeChat, settling the market and encouraging Tencent's share price to recover.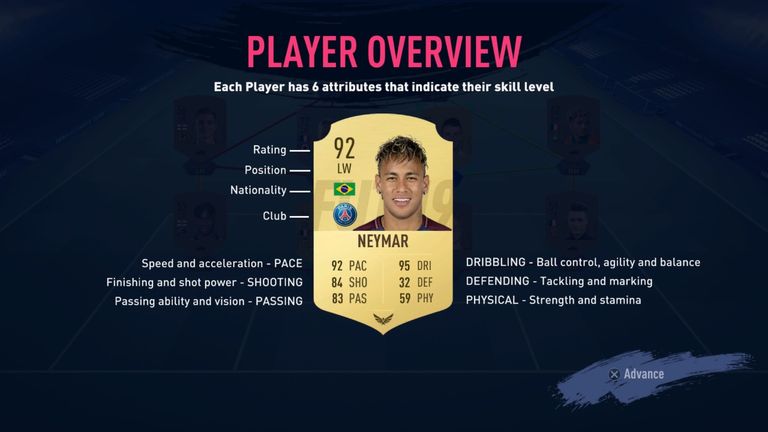 Some gaming mechanics have been criticised in the UK, especially so-called "loot boxes" – mystery packs of gaming items which gamers can buy with real money to try and improve their online team.
They feature on games like FIFA Ultimate Team, often promoted by influential celebrities or YouTube stars. Each transaction can cost anywhere between 79p to £79.99 and the FIFA points can then be used to buy what is, in effect, a lucky dip of players.
Gambling support groups and charities are warning that lockdown may have caused more children to become addicted to these loot packs.