Euro 2020: 10 moments that could make the tournament very special | UK News
Euro 2020 is very nearly here. Prepare to scream in patriotic excitement, and wince in flabbergasted despair.
It's an odd name for the tournament, given that it's 2021. But, as we know, the football authorities always know best. Especially when it comes to VAR, obvs.
If your TV is on the blink, or the fridge missing your favourite beverage – quite possibly of an alcoholic variety – now is the time to take action, before the real action gets under way on the pitch, tonight at 8pm, when Turkey face Italy.
Here, in the meantime, are the 10 moments that could make it special, we reckon. (Thanks to Sky Sports for the loan of their crystal ball).
1. Will England's Jude Bellingham become the youngest-ever player in a European championship? And what are his metatarsals like?
Bellingham, who plays his club football with Borussia Dortmund, starts the tournament as a 17-year-old. If England go all the way, and last until the final on Sunday 11 July (I know, I know), he will be 18.
Currently, the youngest player to have appeared at the Euros is the Netherlands' Jetro Willems. The former Newcastle United wing-back was 18 years and 71 days when he played first at Euro 2012 (which was actually in 2012).
Bellingham's birthday is on 29 June. Therefore, should manager Gareth Southgate play him at any stage of the tournament, he will become the youngest ever.
And he will STILL be the youngest player ever should England – presumably via some sort of divine intervention – make the last two.
But England have had great young talents before: Michael Owen, David Beckham, and Wayne Rooney, for example.
All had problems with their metatarsals (toes, basically).
Have any sports journalists asked Bellingham about his metatarsals? And if not, why not?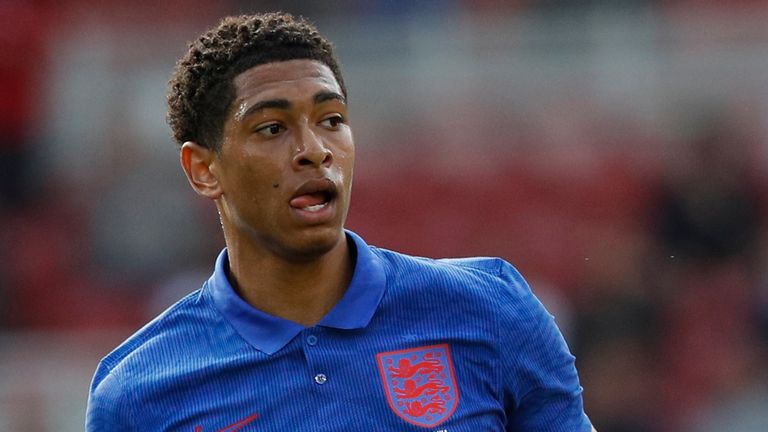 2. Fans will be back
There will actually be people watching the matches, which still seems quite novel.
TV networks will be broadcasting their cultured noises of appreciation and occasional grumbles of disapproval instead of a soundtrack. It will be real and "organic".
So: will the pandemic have tempered fans' behaviour? Will they be unremittingly nice to opposing supporters, and clap appreciatively when the other side scores a goal? Will they refrain from making dodgy hand gestures (with carefully sanitized fingers) and sing only nice songs, entirely free of expletives? NO, OF COURSE NOT.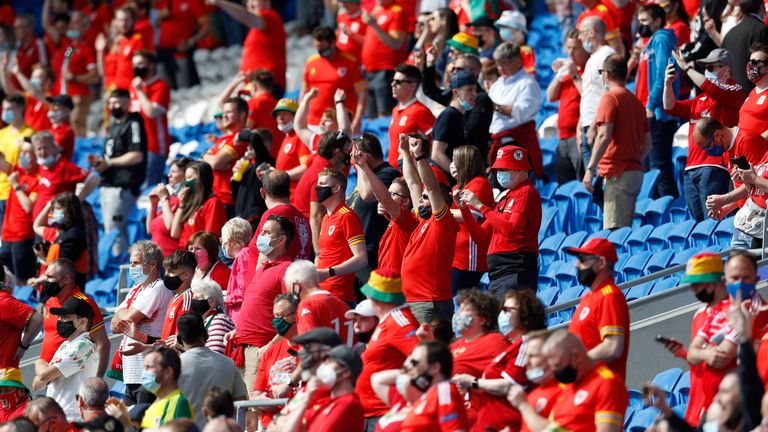 3. England v Scotland – biggest game on home soil?
This is next Friday, at 8pm, at Wembley. Clearly, these fixtures have always been quiet, restrained affairs in the past.
Why would it be any different this time?
Listen and follow ClimateCast on Spotify, Apple Podcasts, or Spreaker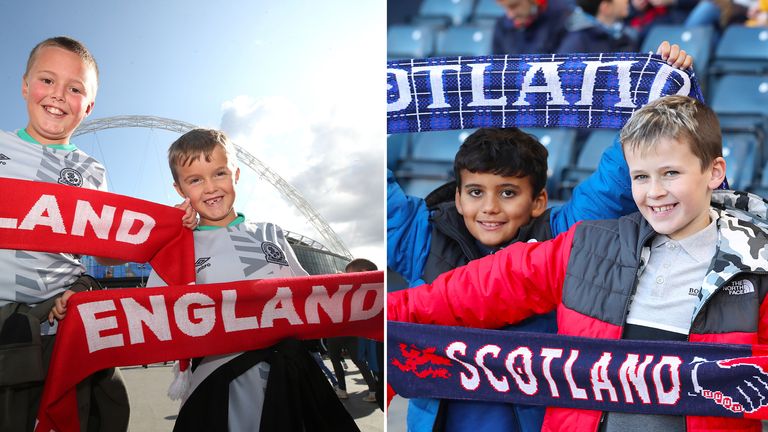 4. Group of death – Group F
France, Germany and Portugal are all in this group, meaning there could be some classic encounters, or some humdrum draws as they seek to nullify the threat from their opponents.
The talent on display will be prodigious, including Chelsea's Kai Havertz, Paris Saint-German's Kylian Mbappé, and someone you may have heard of called Cristiano Ronaldo, more on whom next.
You could be thinking that one of these accomplished footballing countries will not survive the group stage.
Unfortunately (or fortunately if you are German, French, or Portuguese), that is not necessarily the case.
The top two in each group go through to the knockout stage – plus the four best third-placed teams.
So, actually, France, Germany or Portugal might not make the knockout stage.
What a terrible shame that would be (if you are English, Welsh, or Scottish).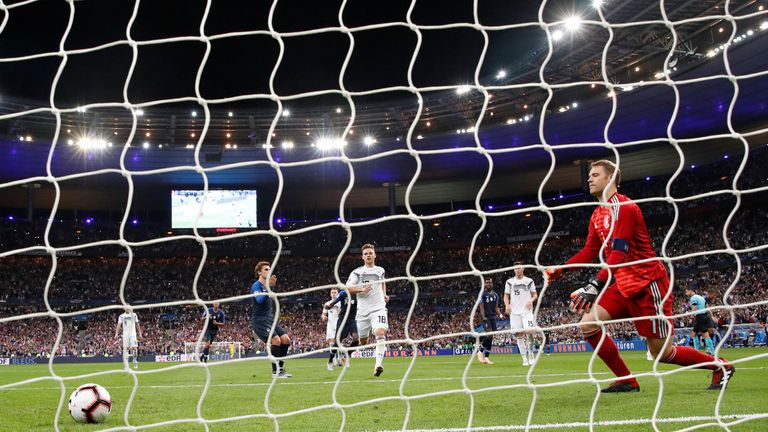 5. Will Cristiano Ronaldo break more records?
Probably. He is quite good, all things considered.
He will be trying to set a new record for goals in Euros finals.
In the 2016 event, he equalled French legend Michel Platini's record of nine.
Ronaldo already has the record for the most appearances in tournament finals, at 21.
His current goal tally for Portugal is a paltry 104.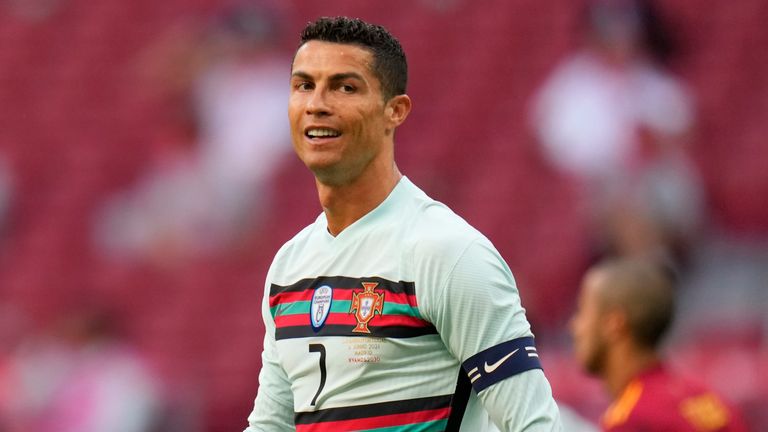 6. Biggest banana skin
Can Finland beat Belgium – the top seeds?
That match, on Monday 21 June at 8pm, seems a bit of a mis-match. Finland are currently ranked 54th in the world.
So a victory over the Belgians, who have such luminaries as Manchester City's Kevin de Bruyne, seems unlikely.
But who expected Greece to win Euro 2004? No one.
Thus: ANYTHING CAN HAPPEN (but probably won't).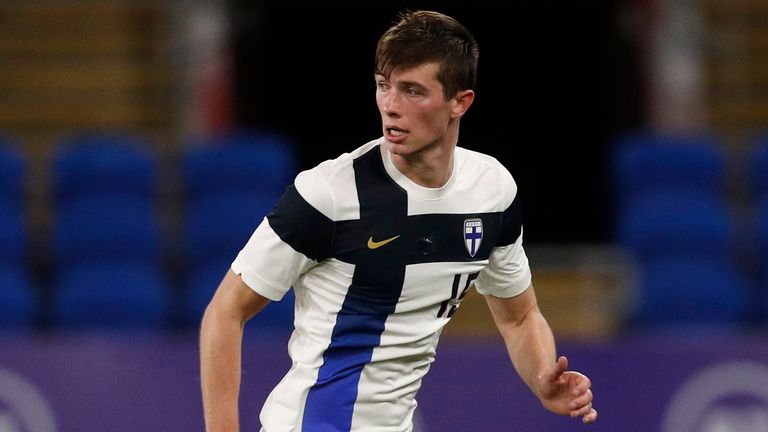 7. Will any Wales super-fans travel to Azerbaijan?
They reportedly already have. The team will be playing in the Baku Olympic Stadium.
For Welsh supporters, it's a 6,000 mile round trip.
But the weather can't be any worse than it is at home.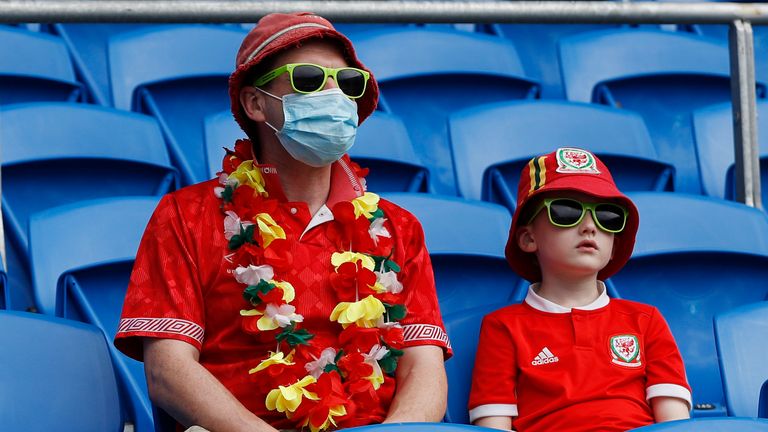 8. Taking a knee
Will some fans boo? Please, please, let's hope not.
England are determined "more than ever" to take a knee during Euro 2020, Gareth Southgate has said.
9. COVID passports at stadiums
In terms of football post-pandemic, the tournament is a massive test, a sort of sporting petri dish.
Let's hope, for the good of the game, that fans follow the rules and get to their seats at the allotted times.
No one wants to go back to empty stadia and applause at the press of a button.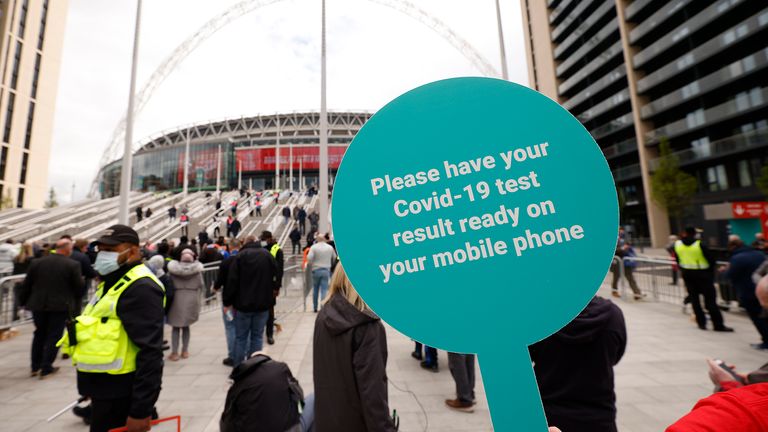 10. Will England, Scotland or Wales win the trophy?
We can but dream.
Besides, it's the taking part that counts, right?
Caroline Crouch death: Pilot accused of murdering British wife arrives at Greek court with armed police escort | World News
A Greek helicopter pilot suspected of murdering his British wife after claiming she was killed during a robbery at their home has appeared in an Athens court to give evidence.
Babis Anagnostopoulos arrived at court flanked by armed police on Tuesday morning to testify on what happened on 11 May in Glyka Nera, in northeastern Athens, Greece.
The 33-year-old was arraigned for the killing of Caroline Crouch, 20 – who died of suffocation – after reportedly confessing to the crime to Greek police.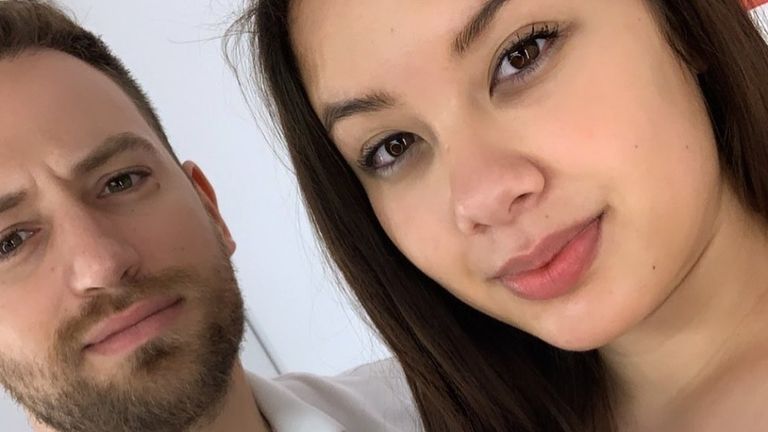 The pilot initially tried to create a convincing crime scene by placing their baby next to her dead mother, according to police.
He is also accused of choking the family dog to death with its lead in his bid to fool investigators.
Anagnostopoulos, who wore a white bulletproof vest to court today, is expected to issue an apology in the next few hours.
Two lawyers representing Ms Crouch's family have spoken out in support of the case.
They said: "We have filed a civil lawsuit representing Caroline's family. For obvious reasons her mother could not come, in the situation she is in, and the statement was made with authorisation.
"You understand the position of the mother who hugged the hands that took her daughter's breath away. There should be consultation with the perpetrator's family."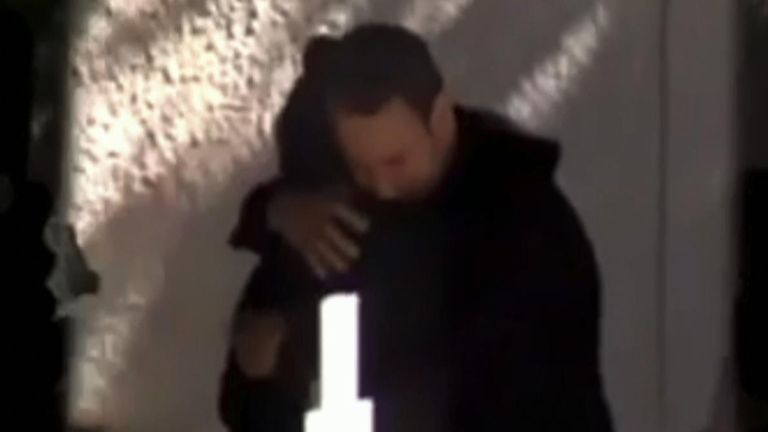 The lawyers added that Ms Crouch's family has a "good relationship" with the accused's family and are in consultation with them.
Anagnostopoulos is charged with two felonies; intentional homicide and killing of an animal, as well as two misdemeanours; repeated false testimony and false report to the authorities.
After attempting to mislead not only the police but the whole nation about the crime for 37 days, he now says through his lawyers that he regrets and apologises for his actions.
Following his confession last week, he was led in handcuffs to his first appearance in court and again wore a bulletproof vest.
Analysis of data from a smartwatch worn by Ms Crouch had helped reveal inconsistencies in the Anagnostopoulos' original story, police investigators said.
The pilot had publicly claimed he and his wife were gagged and tied up after armed robbers broke into their home as their baby daughter slept.
He also said the men stole cash before escaping.
His story shocked the nation and prompted government officials to announce a 300,000-euro (£257,000) reward for information about the crime.
Australia hits back at 'flawed' decision to put Great Barrier Reef on 'in danger' list | World News
Australia has reacted angrily to a UN committee recommendation that the Great Barrier Reef should be added to a list of world heritage sites that are in danger.
The UN Education, Scientific, and Cultural Organisation committee said the reef should be added to the list due to the effects of climate change.
Australia has been trying for years to keep the reef off the list and the country's environment minister Sussan Ley said the UN's recommendation had been made "without due process" and "on the basis of a desktop review".
Ms Ley said: "This decision was flawed. Clearly there were politics behind it."
Reuters news agency cited a government source as saying Canberra believed China was responsible, as China has influence on three committees and also holds the chair of the World Heritage Committee.
"We will appeal but China is in control, the meeting is in China, we don't have much hope," the source said.
But environmental groups are not buying Australia's argument that the recommendation is political.
Australia's leaders have insisted they are tackling climate change but the country's attachment to coal makes its one of the world's largest carbon emitters per capita.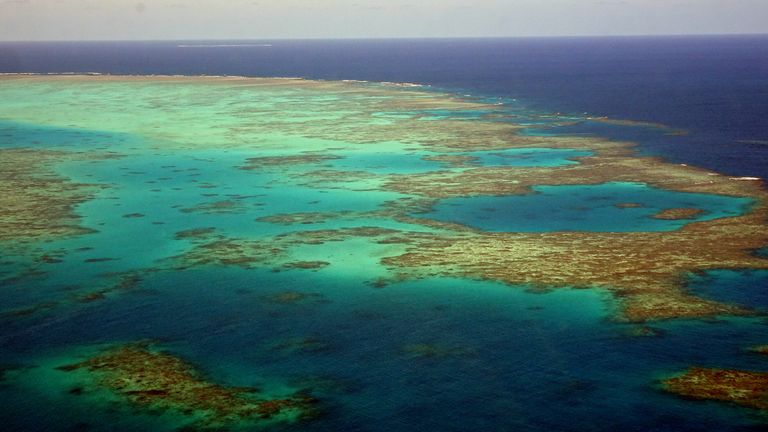 Despite this, the government continues to support fossil fuel industries, saying that it is protecting jobs.
Richard Leck, head of Oceans for the World Wide Fund for Nature – Australia, said: "The recommendation from UNESCO is clear and unequivocal that the Australian government is not doing enough to protect our greatest natural asset, especially on climate change."
The site off the Queensland coast is one of Australia's main tourist attractions, supporting tens of thousands of jobs – things that would be under threat if it was put on the "in danger" list.
The reef is composed of 3,000 individual reef systems, 760 fringe reefs, 600 tropical islands and about 300 coral cays.
They house a wide variety of marine life, plants, and animals, including sea turtles, reef fish, more than 100 species of sharks and rays, and 400 hard and soft corals.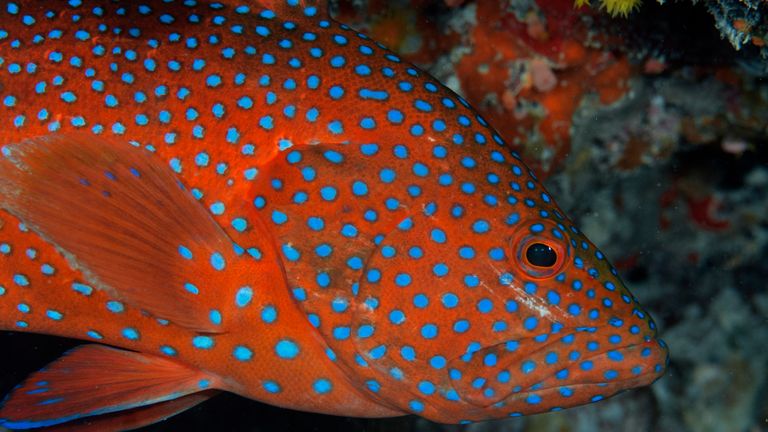 Over the past three decades, the reef has lost half of its coral cover, pollution has caused deadly starfish outbreaks, and climate change has resulted in coral bleaching, the World Wildlife Fund says.
UNESCO said in 2015 that the reef's outlook was poor and since then, it has suffered three major coral bleaching events.
The decision will come up for final consideration in the World Heritage committee late in July.
Sotheby's will accept cryptocurrency for first time as payment for rare diamond | Business News

Sotheby's has said it will accept cryptocurrency as payment for a rare diamond which is expected to fetch more than £10m.
It will be the first time that such a valuable stone will be available to purchase using cryptocurrency, the broker said.
Traditional money will still be accepted but the buyer of the 101.38-carat pear-shaped diamond will also be able to use cryptocurrencies ether or bitcoin.
The diamond, known as The Key 10138, is among just 10 diamonds of more than 100 carats to come to auction.
It will be offered in a single-lot live sale in Hong Kong on 9 July, with an estimated sale price of between $10m and $15m (£7.1m to £10.7m).
Yu Wenhao, deputy chairman of Sotheby's Jewellery in Asia, said: "This is a truly symbolic moment.
"The most ancient and emblematic denominator of value can now, for the first time, be purchased using humanity's newest universal currency.
"Never was there a better moment to bring a world-class diamond such as this to the market."
The diamond belongs to Type IIa, a rare subgroup comprising less than 2% of all gem diamonds, Sotheby's said.
Perhaps the most famous pear-shaped diamond is the Cullinan I, which is kept in the Tower of London and mounted in the Imperial Sceptre.