A Hong Kong family's journey to the UK to escape China's crackdown on democracy | World News
Tens of thousands of Hong Kongers have applied for a special visa offered by the British government to come and live in the UK after China cracked down on democracy in the city.
Sky News has followed one family who has taken up that offer and relocated from their much-loved home for a life of freedom in Liverpool.
Donna Kong has lived in Hong Kong her whole life.
"I graduated right after Hong Kong's handover," she told Sky News.
"Nowadays, we have to be careful what we say on the streets."
Her husband Fei Wan agrees.
"Not just on the street, but even online, we have to censor ourselves.
"Hong Kong is going from a free, international city to just another Chinese city."
HK police scuffle with Tiananmen vigil organisers

Neither considers themselves "political" people but the 2019 protests – and the demands for greater democracy and the protection of the freedoms that were promised by China – were a turning point.
"I went to some peaceful protest marches," Donna said.
"At the time, we wondered if the government will listen to our voices. Then later we found out it was useless, so we felt powerless. Now, we see there is a series of political reprisals."
"We had a glimmer of hope," Fei said. "To see whether the government will make changes when we express our views peacefully.
"We don't support Hong Kong independence. We want to have better livelihood policies, to make this a more liveable environment.
"But in the end, we were disappointed. And that accelerated my desire to leave Hong Kong."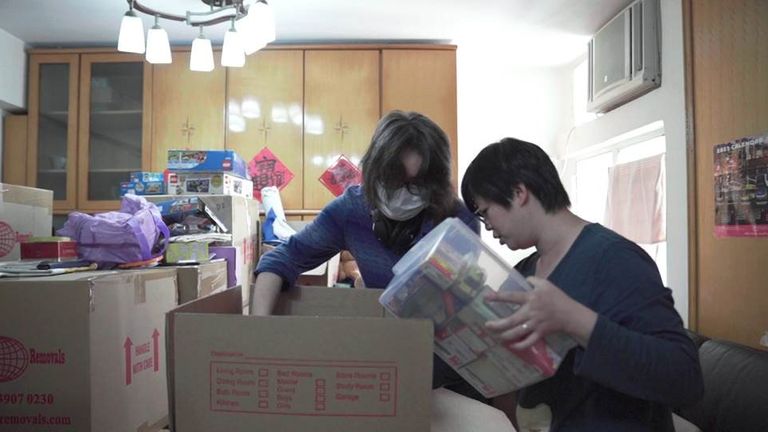 In summer last year, as the pandemic raged, Beijing imposed a sweeping National Security Law on Hong Kong, which criminalised the "subversion" of state power, among other offences.
At least 100 people have been arrested under it so far, including Jimmy Lai, the owner of the independent Apple Daily newspaper, and Joshua Wong, one of the region's most prominent democracy advocates.
The maximum sentence under the law is life in prison.
In response, the British government made an offer to millions of Hong Kong citizens. It created a new visa scheme for British National (Overseas) (BNO) passport holders – a status open to anyone born in Hong Kong before the handover in 1997.
Some 34,300 people applied for a visa in February and March alone, according to the Home Office.
Fei and Donna were among them.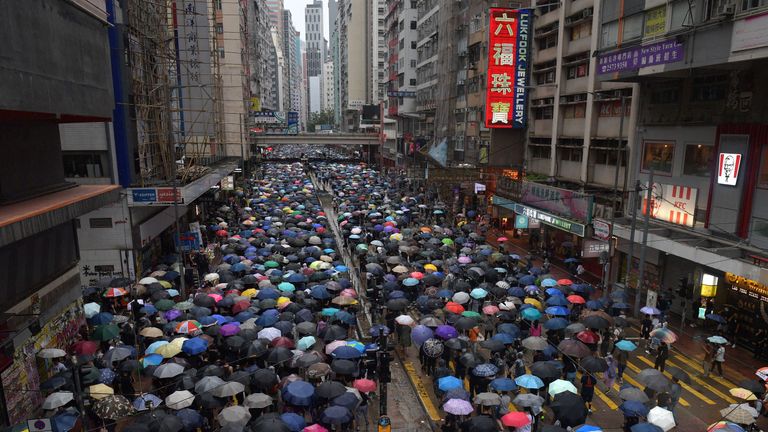 "The BNO visa scheme shows an acceptance for Hongkongers," Donna said.
Donna's younger brother, Felix, is going with them. He had a front-row seat at the 2019 protests, as a writer for Apple Daily.
"Now it's clear that the lit fuse is right next to me, so I decided to leave," he said.
"I'm worried. Too many things are happening every day. I don't know what might happen to me on this journey."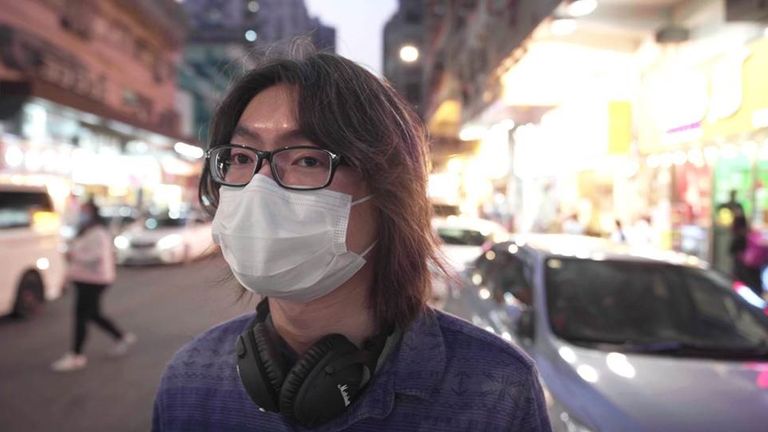 Fei, Donna and Felix are swapping a tropical megacity for a very different location: Liverpool.
Fei and Donna have a friend who moved there a few months ago. "He said Liverpool was suitable for us," Donna said.
"It's quieter," said Fei.
But it is a wrench to say goodbye to their friends, their family, their home, for an uncertain future on the other side of the world.
Donna said: "As the date of departure gets closer, when I meet my friends, they say, it's the last time we're meeting in Hong Kong. We won't be able to see each other soon."
Subscribe to the Daily podcast on Apple Podcasts, Google Podcasts, Spotify, Spreaker
Fei said he still feels "bad about [Hong Kong's political developments] because I've lived here so long".
"Even though I'm leaving soon, my friends and relatives are here. I want things to work out for them."
"I can only say, add oil," Fei said, invoking one of the slogans of the 2019 protests, which means "keep going".
"It's like waiting for the dawn, it's tough. I don't know if we'll see the light at the end of the tunnel."
Donna sighed: "It's a long wait."
In March, Fei, Donna and Felix went to the airport. They said a tearful farewell to friends and boarded their plane.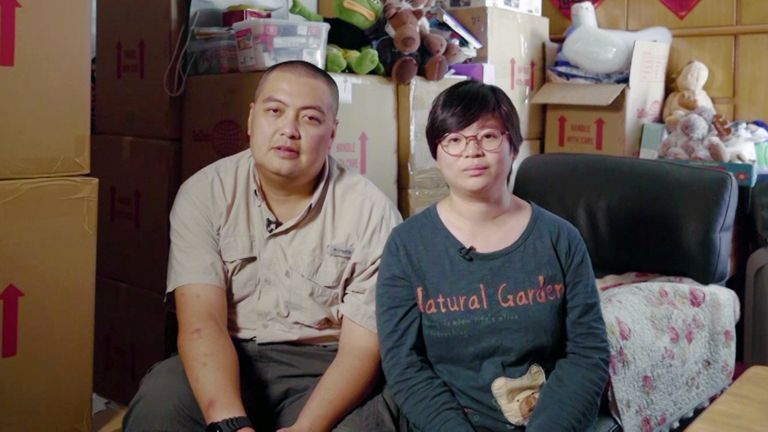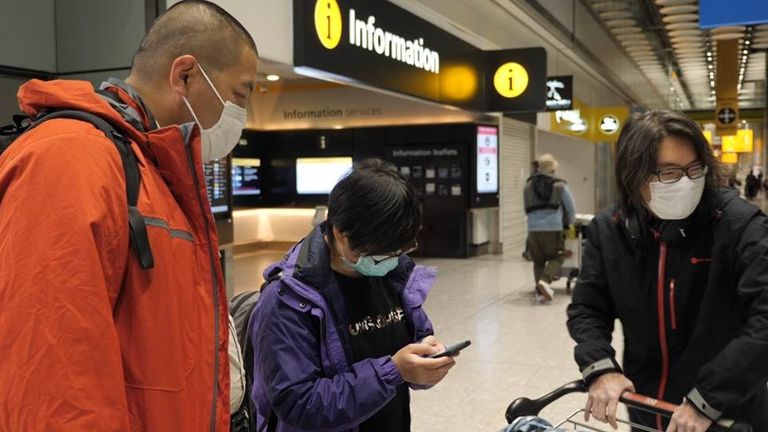 At Heathrow, they swapped short sleeves for thermal jackets.
"I felt really sad," Fei said. "Our families came to the airport and we were really sad to leave."
Two weeks later, they were settling into Liverpool. Fei was looking for a job as a bus driver, his old profession in Hong Kong – so far without success.
But there are no regrets and they say they have felt welcomed so far.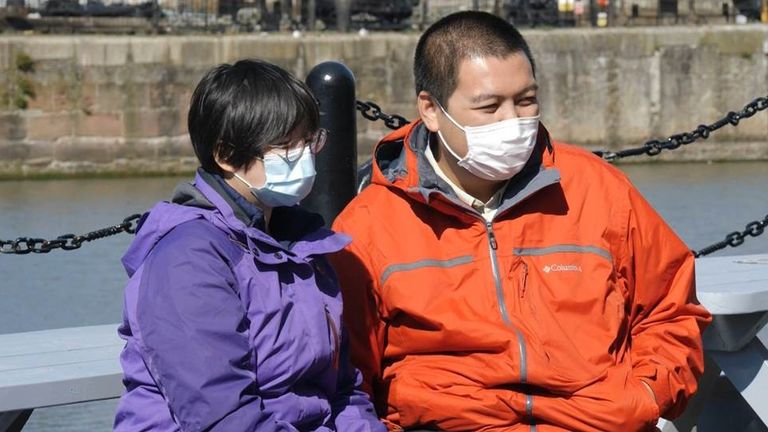 "We go to the post office, and the supermarket, all the people inside are so nice and willing to help," Donna said.
"So I think living here, and not there [in Hong Kong], is a good thing."
Fei agrees: "The UK has more freedom than Hong Kong now. And we have no need to be afraid of what we say, what we do."
For Felix, the weight that has been lifted is even greater. "We can be much safer if we stay in the UK," he said.
"In Hong Kong, I can't even sleep because sometimes you may need to worry that the police will come to your house in the early morning.
"I feel that the UK government is trying to protect people coming from Hong Kong."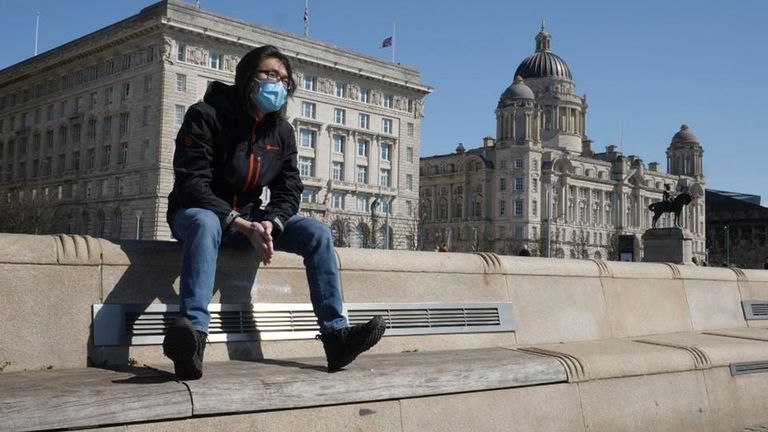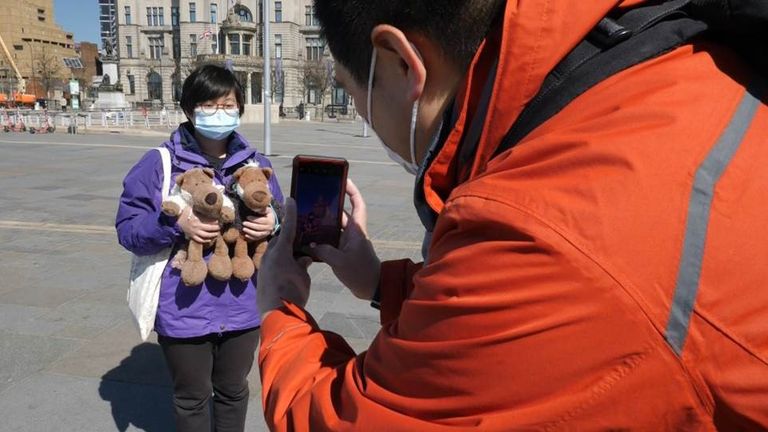 The Hong Kong visa scheme already represents an unprecedented wave of immigration from a single place.
Tens of thousands are making the same journey. But each family has its own story, each taking their own tentative steps in a new country and a new life.
For Fei and Donna, it is only the start. But it is a promising one.
"Do you like Liverpool?" Fei asks Donna.
"Yes," she said.
"Good! I hope we chose a place you like."
Catalan separatists pardoned over independence bid as Spanish PM seeks 'reconciliation' | World News
Nine Catalonian separatists have been pardoned by Spain's prime minister.
The group had been jailed for their role in the failed Catalonian independence bid of 2017 but what was left of their prison sentences has now been wiped.
They are expected to be released on Wednesday but will continue to be barred from holding public office.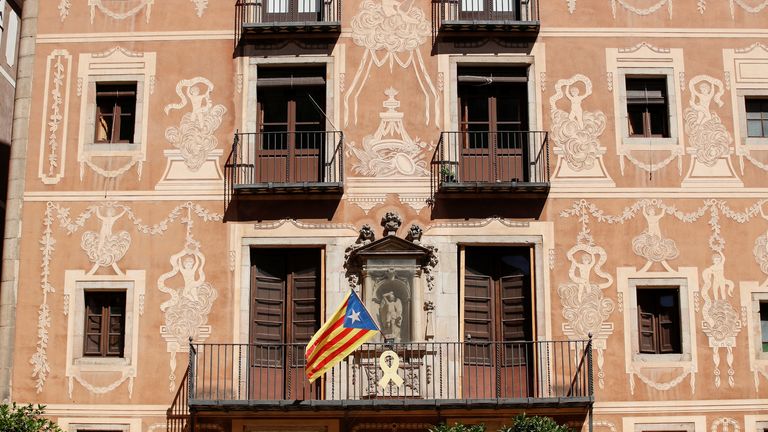 Spain's prime minister, Pedro Sanchez, said he hoped their imminent freedom would "open a new phase of dialogue" and lead to "reconciliation".
The intention is to "stop, once and for all, all the divisions and confrontation", he added.
"These pardons do not depend on their recipients renouncing their ideas, and nor do we expect them to do so," Mr Sanchez continued.
"These people were never put in prison for the ideas they hold, but rather for having violated the laws of our democracy."
The group of politicians and activists were jailed in 2019 for between nine and 13 years for sedition and misuse of public funds.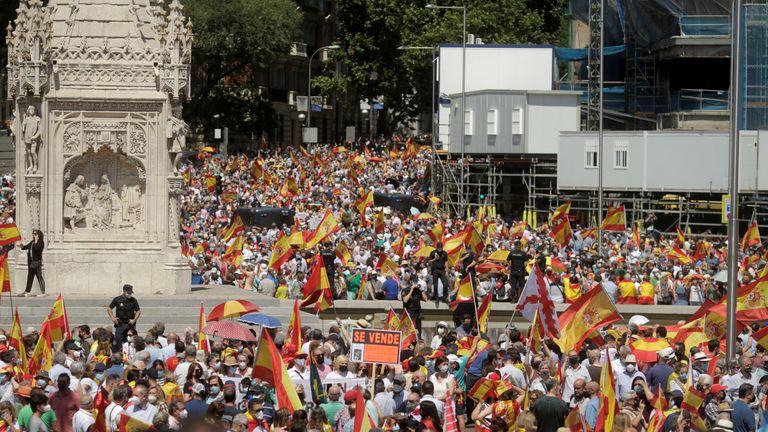 Former Catalonia president Carles Puigdemont and other well-known separatists who fled Spain following the attempt at a breakaway are not included in the pardons.
One of the nine, Raul Romeva, tweeted that the struggle for independence would continue.
"We won't give up the fight: amnesty and self-determination!" he wrote.
The current head of Catalonia, Pere Aragonès, said the pardons showed that prosecuting the separatists had been unjust.
"It's the time for us to agree on a referendum on independence," he said in a televised address.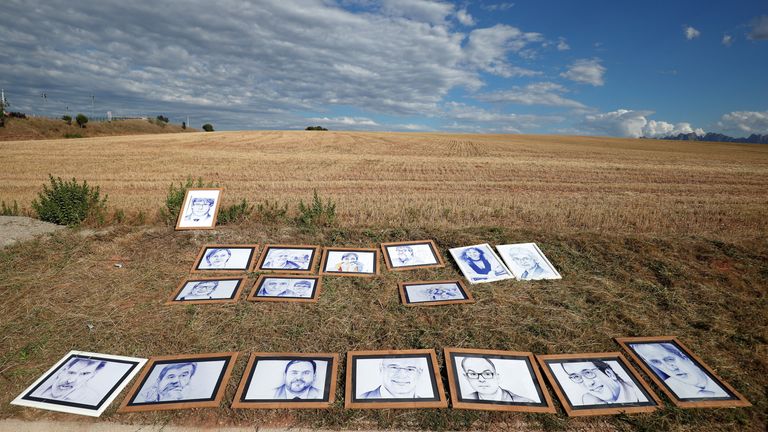 A majority of Spaniards oppose the pardons, surveys have suggested, and people protested against the plan in Madrid earlier this month.
Conservative parties in the capital have said they will challenge the pardons in court.
They fear the activists' release will fuel the separatist movement.
But the government is said to be convinced there will be no new unilateral bid for independence.
COVID-19: Filipino president Rodrigo Duterte threatens to jail people if they don't get vaccinated | World News
Filipino president Rodrigo Duterte has threatened to jail people if they refuse to get vaccinated against coronavirus.
Mr Duterte, 76, said those who refuse to get a COVID-19 vaccine would be arrested or face deportation during a televised address on Monday.
"You choose, get vaccinated or I will have you jailed," he said.
"I'm telling you those police jails are filthy and foul-smelling and police are slow to clean them. That is where you'll be."
He continued by describing the Philippines' COVID epidemic as a "crisis" and "national emergency".
"If you will not agree to be vaccinated, leave the Philippines. Go to India if you want or somewhere, to America," he added.
The Philippines has vaccinated just 1.99% of its population so far.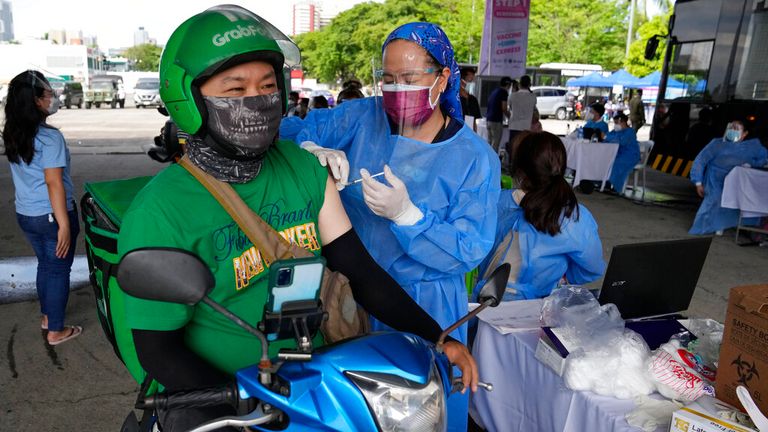 Human rights lawyer Edre Olalia expressed concerns that Duterte could not arrest people who have not committed a crime.
In the UK, the Department of Health is making coronavirus vaccines compulsory for care workers who work with vulnerable and elderly people.
Under plans being drawn up by the government, staff will have 16 weeks to get both doses of a vaccine, according to reports, with similar proposals being considered for NHS workers.
Commentators have largely described the idea of compulsory vaccinations for entry to restaurants, bars or large events as unethical. But the government has said the use of vaccine passports to travel to some foreign countries is inevitable.
The Philippines recorded a further 5,224 cases in the latest 24-hour period, with 1.364 million infections reported in total so far.
Its daily COVID death figures are much higher than the UK's – with 128 logged in the past 24 hours.
Euro 2020: Why no Scotland players have to isolate after Gilmour contracts COVID – but England pair do | UK News
Confusion arose over the decision to force England footballers Mason Mount and Ben Chilwell to isolate after Scotland player Billy Gilmour tested positive for COVID-19.
The England duo must isolate until Monday after being deemed "close contacts" of their Chelsea teammate Gilmour when the Three Lions played Scotland on Friday.
Live COVID updates from the UK and around the world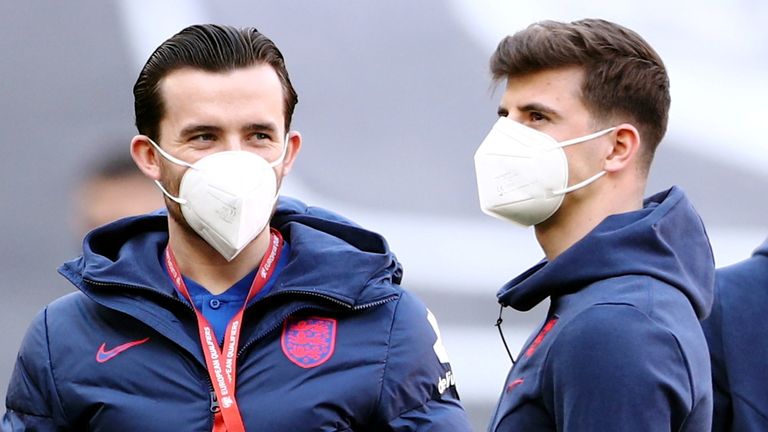 But questions were raised over why Mount and Chilwell were affected after the entire England squad tested negative for COVID-19 on Monday, while no other Scotland player has been ruled out of their final Euro 2020 group game on Tuesday as a result of Gilmour's infection.
As Euro 2020 is played in multiple countries against the backdrop of the pandemic, strict rules are in force to try to ensure the tournament is not disrupted.
So what happens when players test positive for COVID, could matches be abandoned as a result, and what steps are being taken to avoid outbreaks? Sky News explains.
• What were the concerns about Mount and Chilwell's contact with Gilmour?
Mount, Chilwell and Gilmour were seen embracing at the end of England's match with Scotland at Wembley on Friday evening.
However, it is understood the contact that caused most concern was a 25-minute conversation between the three players in the tunnel following the game.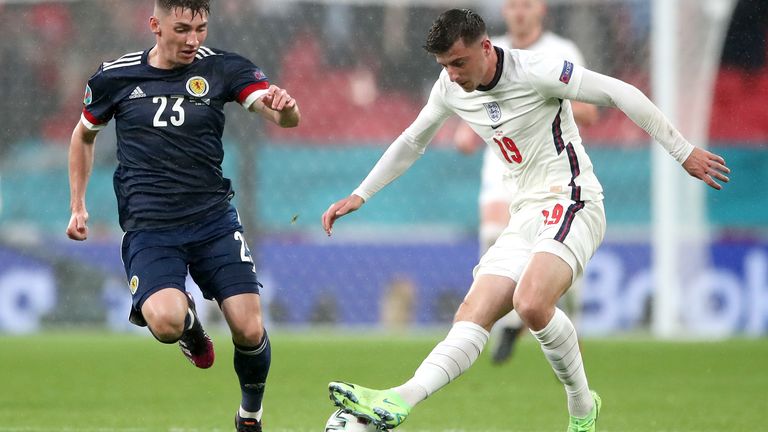 The Chelsea trio had not seen each other since returning to London after they won the Champions League final in Porto on 29 May.
Government guidance states that close contacts of COVID cases include people who had face-to-face conversations within one-metre, and anyone who was within two-metres for more than 15 minutes.
The FA said the decision for Chilwell and Mount to isolate was taken in consultation with Public Health England.
The two players are now isolating and training individually in private areas at England's training base St George's Park.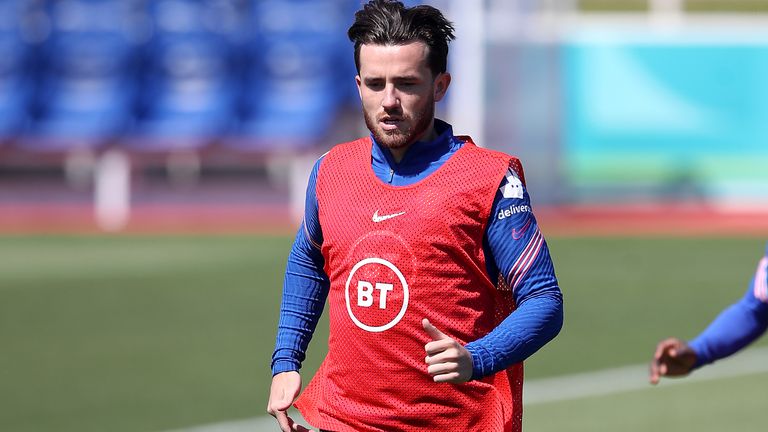 • How long do players with COVID have to isolate?
Players at Euro 2020 are tested regularly, and those who are positive must self-isolate for 10 days.
Any other players or staff deemed to have been in close contact with someone with COVID during the tournament also have to isolate for 10 days.
It means Gilmour will be unavailable for Scotland's final group match against Croatia tonight. If they progress, he will also miss their last-16 tie, Sky Sports News understands.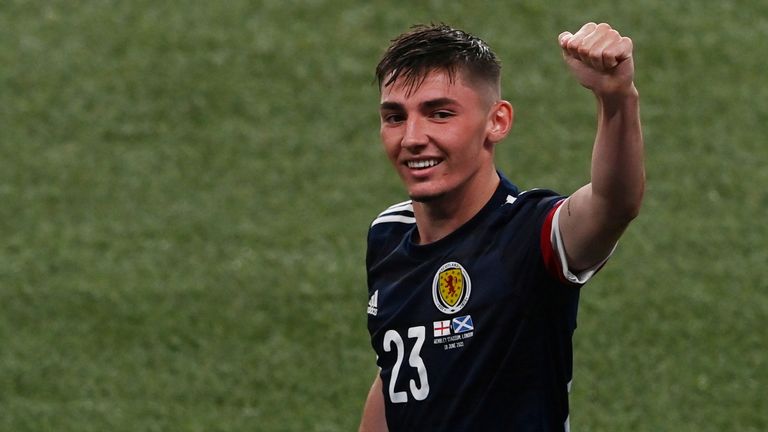 The Scottish FA and Public Health England are said to be satisfied that Gilmour had "no close contact issues" with any other member of the Scotland squad.
The isolation period for close contacts of COVID cases includes the date of their last contact and the next 10 full days, according to government guidance.
Mount and Chilwell, who came into contact with Gilmour on 18 June, must now isolate until Monday 28 June.
With England already through to the knockout stages of the tournament, it means Mount and Chilwell could miss their last-16 tie, with the round being played on 26, 27, 28 and 29 June.
• Could matches be abandoned due to a COVID outbreak in a squad?
Euro 2020 squads were expanded from 23 players to 26 to account for the chance that some teams could be hit by COVID outbreaks.
If multiple players have to isolate, matches will still go ahead providing the team can name 13 players in their squad – a minimum of 12 outfield players plus one goalkeeper.
If a team cannot named 13 players in their squad, the game can be postponed by up to 48 hours.
If the affected team still cannot meet the minimum requirements for a matchday squad, they will forfeit the game and suffer an automatic 3-0 defeat.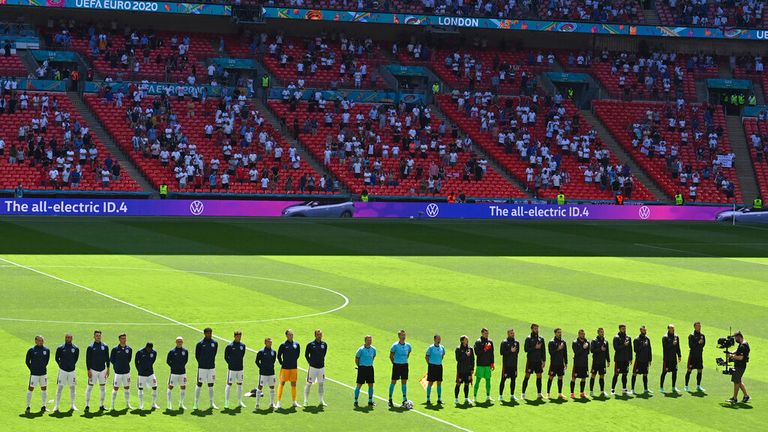 • Can players who contract COVID be replaced?
Outfield players cannot be changed but UEFA states that "goalkeepers can be replaced during the tournament in the event of physical incapacity, even if one or two goalkeepers in the squad are still available".
Players that have been replaced cannot then return to the squad.
• Can players see their families during the tournament?
UEFA has banned families visiting players at their training camps during Euro 2020.
England manager Gareth Southgate had hoped that players would be able to see family members at their St George's Park training base, but UEFA's strict COVID bubble rules forbid it.
"We're not going to be able to let people in," Southgate said before the tournament.
"There's a clear edict from UEFA on what the bubbles need to look like to be as secure as we can make them, it's never going to be 100% failsafe but we've got to comply with as much as we can."