Green list holiday hell: Summer horror as NO new countries set to be added for 2021 travel
HOLIDAY-HUNGRY Brits and travel industry bosses are set to be disappointed this afternoon with no new countries to be added to the green travel list, while Portugal turns amber.

Source link
Senate introduces text of bipartisan infrastructure package
WASHINGTON — Senators introduced the long-awaited text of their bipartisan infrastructure bill Sunday, aiming to pass the massive measure this week.
Senate Majority Leader Chuck Schumer, D-N.Y., said he would push forward with amendments to the legislation, which senators were finalizing through the weekend.
"Given how bipartisan the bill is, and how much work has already been put in to get the details right, I believe the Senate can quickly process relevant amendments and pass this bill in a matter of days," Schumer said on the Senate floor.
The measure includes $555 billion in new spending to build roads, public transit and other priorities of President Joe Biden, which would inject a windfall of money into a series of transportation projects that have long enjoyed support from both parties.
The bill, which is 2,702 pages, includes $110 billion for roads. It has measures aimed at reforming Amtrak, "revolutionizing" a transportation grant program and enhancing the electrical grid. Other provisions target drinking water infrastructure, broadband affordability and reducing ferry emissions.
Speaking on the Senate floor, members of a bipartisan group of lawmakers who worked on the bill said that they had overcome their differences to craft legislation that would modernize the country's outdated infrastructure.
"So many people have given up on the Senate," said Sen. Joe Manchin, D-W.Va. "They have given up on Congress. They have given up on our ability to be able to do the big things. This is big. This is a big deal."
Sen. Rob Portman, R-Ohio, added that the group had followed a commitment to focus on "core" infrastructure — instead of a far more expansive set of proposals initially advanced by the White House — and to not raise taxes.
"We kept to those two principles," he said.
The Senate voted 67-32 on Wednesday to defeat a filibuster and begin debate on the agreement, a sign that it has broad support in the chamber. Among the 17 Republican supporters in that vote was Senate Minority Leader Mitch McConnell, R-Ky.
Schumer said that once the bill was passed, he would move to a budget blueprint for an even more massive $3.5 trillion measure to fund Democratic priorities on climate, health care and the economy as senators work to finish up legislative work before their summer break begins next week.
The Senate's infrastructure legislation faces trouble in the House amid pushback from Transportation Committee Chair Peter DeFazio, D-Ore., and progressives who say it doesn't do enough to invest in public transportation, water and tackle climate change.
House Speaker Nancy Pelosi, D-Calif., has insisted that the larger measure must be passed before the House, which has already left for its recess, will even consider the bipartisan infrastructure deal. The larger bill will give Democrats skeptical of the Senate agreement a chance to address their priorities.
Biden voiced his support for the infrastructure measure Sunday, tweeting that the deal "is the most important investment in public transit in American history and the most important investment in rail since the creation of Amtrak 50 years ago."
Top House Democrats call on Biden administration to extend eviction moratorium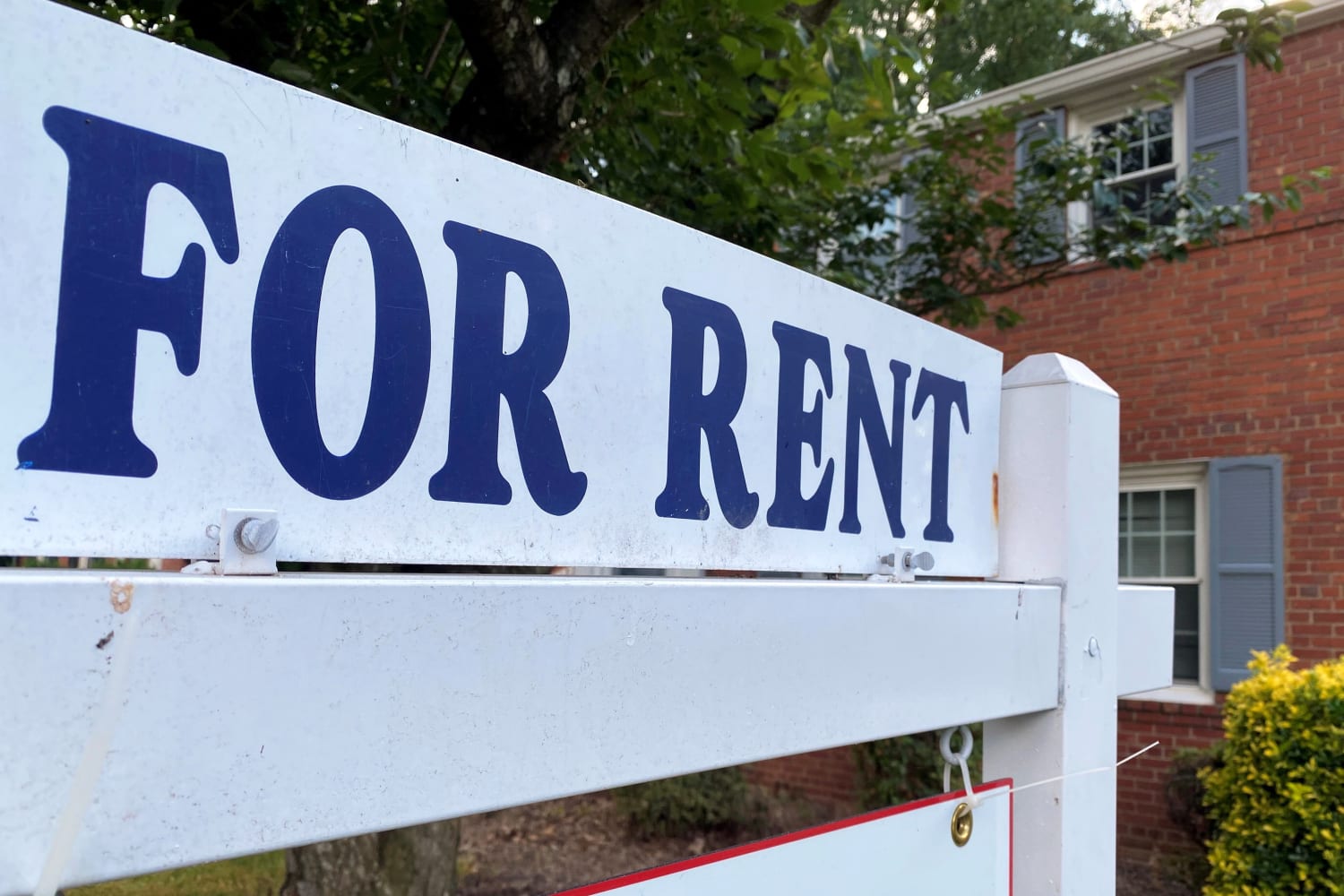 Top House Democrats called on the Biden administration Sunday to extend the federal eviction moratorium that expired over the weekend after lawmakers failed to extend it themselves.
In a joint statement, House Speaker Nancy Pelosi of California and other Democratic leaders said the move was a "moral imperative" that the administration needed to act on immediately to stave off the effects of the resurgence of the coronavirus.
"As the CDC doubles down on mask-wearing and vaccination efforts, science and reason demand that they must also extend the moratorium in light of the delta variant," the lawmakers said.
The lawmakers, who said the moratorium should continue until October, added that billions of dollars in unspent rental relief money set aside by the American Rescue Plan also needed to be released.
The White House has previously said the administration doesn't have the power to extend the moratorium. Biden urged state and local governments Friday to immediately disburse unspent funds.
"Every state and local government must get these funds out to ensure we prevent every eviction we can," he said.
Rep. Cori Bush, D-Mo., spent Friday and Saturday nights camped out on the steps of the U.S. Capitol urging other Democratic members to act on what she called an "eviction emergency."
"Today, by midnight, if nothing happens, if no other action is taken from the House or the Senate or the administration, 7 million people will be at risk for evictions," she said. "I've been there myself."
Before she entered politics, Bush was evicted three times and lived in her car with her two children.
The moratorium was issued last year by the Centers for Disease Control and Prevention and extended twice by the White House — once in March and again in June.
Haley Talbot contributed.
McCarthy slammed for joking 'it would be hard not to hit' Pelosi with a gavel
WASHINGTON — House Minority Leader Kevin McCarthy was blasted by Democrats for saying "it will be hard to not hit" House Speaker Nancy Pelosi with a gavel if he becomes speaker of the House.
McCarthy, R-Calif., made the comments at a Tennessee Republican Party fundraiser on Saturday night, where he was handed an oversized gavel by members of the state's Republican members of Congress.
"I want you to watch Nancy Pelosi hand me that gavel. … It'll be hard not to hit her with it," he said, according to audio posted on Twitter by Main Street Nashville.
A spokesman for McCarthy told NBC News that the minority leader was "obviously joking."
McCarthy and Pelosi, D-Calif., have been feuding over appointments to the select committee investigating the Jan. 6 attack on the Capitol and the reinstatement of a mask mandate in the House following new guidance from the Centers for Disease Control and Prevention.
McCarthy and other Republican members have spoken out against the rules, and many are refusing to wear masks. Pelosi called McCarthy a "moron" last week over his comments that the new requirement wasn't supported by science.
McCarthy responded by telling reporters, "Well, if she's so brilliant, can she tell me where the science in the building changes between the House and the Senate?" — referring to the lack of a mandate in the latter chamber.
In response to the minority leader's gavel remarks, Pelosi's deputy chief of staff, Drew Hammill, tweeted, "A threat of violence to someone who was a target of a #January6th assassination attempt from your fellow Trump supporters is irresponsible and disgusting."
Rep. Hakeem Jeffries, D-N.Y., meanwhile, demanded an apology, saying, "Violence against women is no laughing matter."
And Rep. Eric Swallwell, D-Calif., went further, saying McCarthy should even resign.
Following the CDC's announcement of the new mask guidance last week, the attending physician for Congress, Dr. Brian Monahan, said in an alert to House members that people are required to wear masks again inside the chamber, office buildings and at committee meetings. He sent a similar letter to Senate leadership recommending senators and staff wear a mask indoors on Capitol Hill.