Hong Kong protests: Activist Joshua Wong jailed for further 10 months in jail over Tiananmen vigil | World News
Hong Kong pro-democracy activist Joshua Wong has been sentenced to a further 10 months in prison for taking part in a vigil to remember the Tiananmen Square protests of 1989.
Mr Wong, 24, was already serving a 13-and-a half-month jail term over an unlawful anti-government rally in June 2019. He received an additional four months for an unauthorised protest in October of that year.
Now, he has been punished for participating in a gathering on 4 June last year to commemorate the crackdown on protesters in and around Tiananmen Square.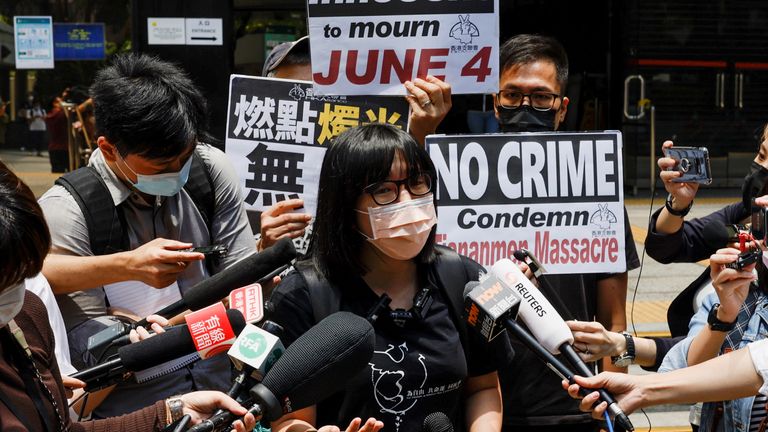 It had been banned – for the first time – with police citing coronavirus restrictions.
Nevertheless, tens of thousands of people lit candles across the city in a largely a peaceful event, bar a brief skirmish with riot police in one neighbourhood, with officers firing pepper spray at some protesters.
It is feared this year's Tiananmen vigil may also be banned, with COVID-19 again given as the reason.
Tiananmen commemorations are banned in mainland China but Hong Kong traditionally held the largest vigils globally every year.
On the night of 3-4 June 1989, Chinese tanks and troops moved into the square in Beijing to break up weeks of student-led protests that had spread to other cities and were seen as a threat to Communist Party rule.
Hundreds, and possibly thousands, of people were killed.
Dozens of activists arrested in Hong Kong

Mr Wong's 15-month sentence was cut to 10 after he pleaded guilty to knowingly taking part in an unauthorized assembly.
Judge Stanley Chan also sentenced Lester Shum, Jannelle Leung and Tiffany Yuen to terms of between four and six months for their involvement.
Twenty others facing similar Tiananmen anniversary charges are due in court on 11 June.
Following months of anti-government protests in 2019, the Hong Kong authorities launched an intense crackdown on dissent.
There is a new national security law, while the criteria for elections has been changed, with outspoken advocates of democracy being jailed.
A long-time activist colleague of Mr Wong, Nathan Law, who fled the city and now lives in Britain, condemned the sentence, saying the decision to ban the vigil last year was "unjustifiable".
Mr Law said in a statement: "The court keeps increasing the length of imprisonment for protesters and sees it as a pathway for a society with fewer conflicts.
"It's wrong – the only way to achieve harmony is to hold the powerful accountable.
"Now the courts are turned into weapons against the powerless."
Euro 2020: 10 moments that could make the tournament very special | UK News
Euro 2020 is very nearly here. Prepare to scream in patriotic excitement, and wince in flabbergasted despair.
It's an odd name for the tournament, given that it's 2021. But, as we know, the football authorities always know best. Especially when it comes to VAR, obvs.
If your TV is on the blink, or the fridge missing your favourite beverage – quite possibly of an alcoholic variety – now is the time to take action, before the real action gets under way on the pitch, tonight at 8pm, when Turkey face Italy.
Here, in the meantime, are the 10 moments that could make it special, we reckon. (Thanks to Sky Sports for the loan of their crystal ball).
1. Will England's Jude Bellingham become the youngest-ever player in a European championship? And what are his metatarsals like?
Bellingham, who plays his club football with Borussia Dortmund, starts the tournament as a 17-year-old. If England go all the way, and last until the final on Sunday 11 July (I know, I know), he will be 18.
Currently, the youngest player to have appeared at the Euros is the Netherlands' Jetro Willems. The former Newcastle United wing-back was 18 years and 71 days when he played first at Euro 2012 (which was actually in 2012).
Bellingham's birthday is on 29 June. Therefore, should manager Gareth Southgate play him at any stage of the tournament, he will become the youngest ever.
And he will STILL be the youngest player ever should England – presumably via some sort of divine intervention – make the last two.
But England have had great young talents before: Michael Owen, David Beckham, and Wayne Rooney, for example.
All had problems with their metatarsals (toes, basically).
Have any sports journalists asked Bellingham about his metatarsals? And if not, why not?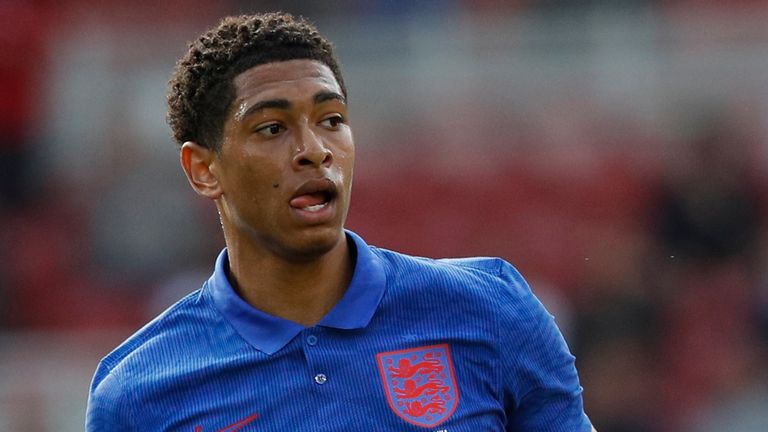 2. Fans will be back
There will actually be people watching the matches, which still seems quite novel.
TV networks will be broadcasting their cultured noises of appreciation and occasional grumbles of disapproval instead of a soundtrack. It will be real and "organic".
So: will the pandemic have tempered fans' behaviour? Will they be unremittingly nice to opposing supporters, and clap appreciatively when the other side scores a goal? Will they refrain from making dodgy hand gestures (with carefully sanitized fingers) and sing only nice songs, entirely free of expletives? NO, OF COURSE NOT.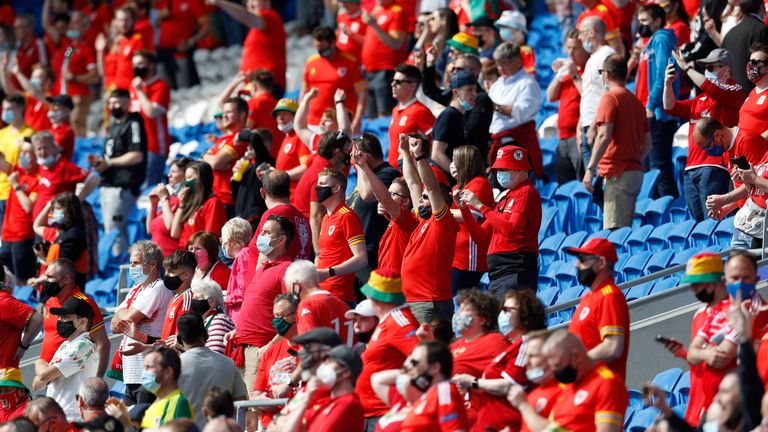 3. England v Scotland – biggest game on home soil?
This is next Friday, at 8pm, at Wembley. Clearly, these fixtures have always been quiet, restrained affairs in the past.
Why would it be any different this time?
Listen and follow ClimateCast on Spotify, Apple Podcasts, or Spreaker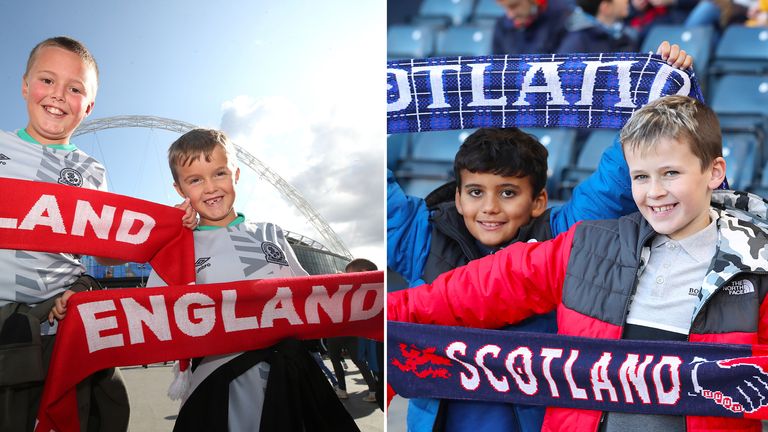 4. Group of death – Group F
France, Germany and Portugal are all in this group, meaning there could be some classic encounters, or some humdrum draws as they seek to nullify the threat from their opponents.
The talent on display will be prodigious, including Chelsea's Kai Havertz, Paris Saint-German's Kylian Mbappé, and someone you may have heard of called Cristiano Ronaldo, more on whom next.
You could be thinking that one of these accomplished footballing countries will not survive the group stage.
Unfortunately (or fortunately if you are German, French, or Portuguese), that is not necessarily the case.
The top two in each group go through to the knockout stage – plus the four best third-placed teams.
So, actually, France, Germany or Portugal might not make the knockout stage.
What a terrible shame that would be (if you are English, Welsh, or Scottish).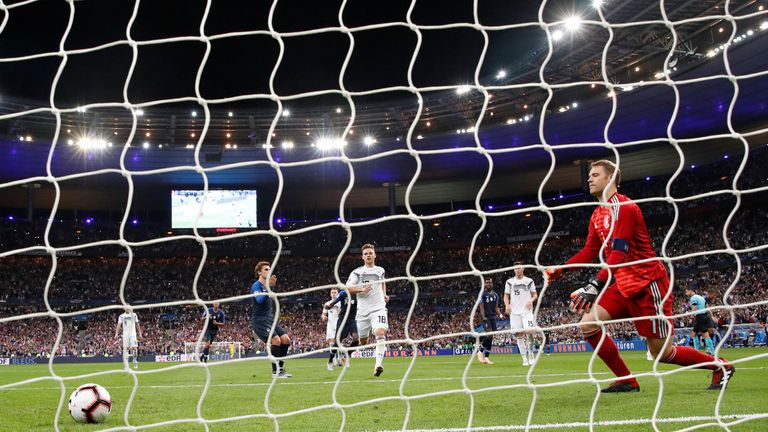 5. Will Cristiano Ronaldo break more records?
Probably. He is quite good, all things considered.
He will be trying to set a new record for goals in Euros finals.
In the 2016 event, he equalled French legend Michel Platini's record of nine.
Ronaldo already has the record for the most appearances in tournament finals, at 21.
His current goal tally for Portugal is a paltry 104.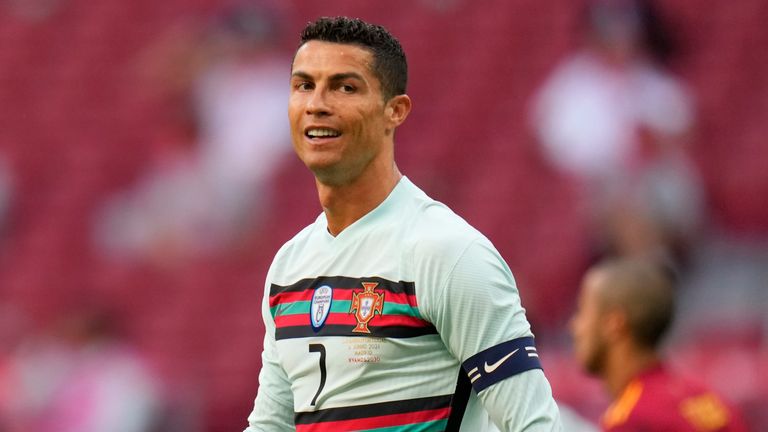 6. Biggest banana skin
Can Finland beat Belgium – the top seeds?
That match, on Monday 21 June at 8pm, seems a bit of a mis-match. Finland are currently ranked 54th in the world.
So a victory over the Belgians, who have such luminaries as Manchester City's Kevin de Bruyne, seems unlikely.
But who expected Greece to win Euro 2004? No one.
Thus: ANYTHING CAN HAPPEN (but probably won't).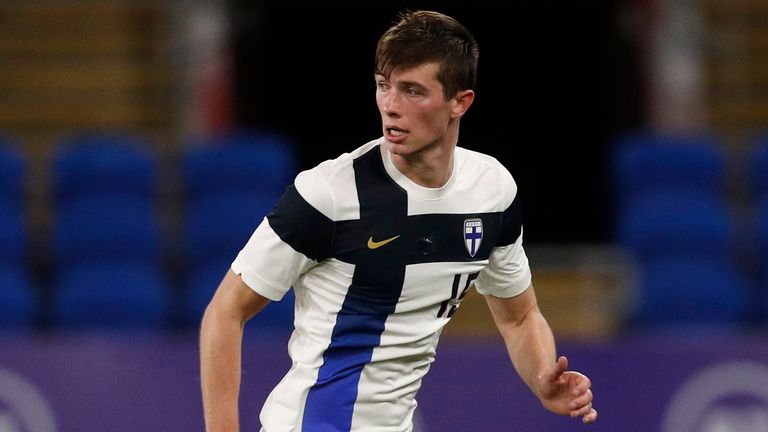 7. Will any Wales super-fans travel to Azerbaijan?
They reportedly already have. The team will be playing in the Baku Olympic Stadium.
For Welsh supporters, it's a 6,000 mile round trip.
But the weather can't be any worse than it is at home.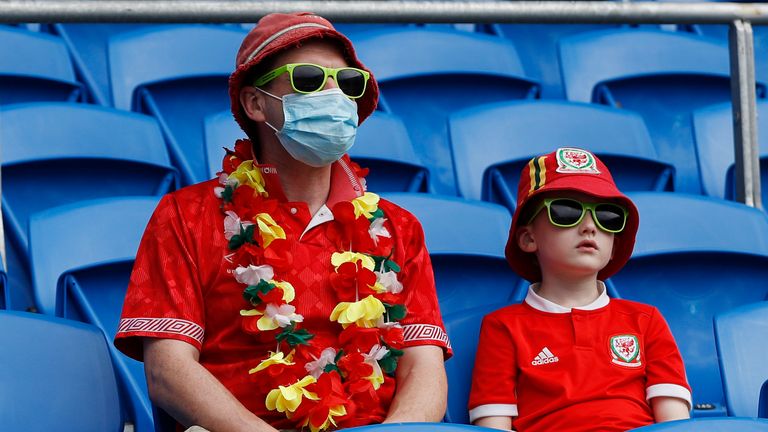 8. Taking a knee
Will some fans boo? Please, please, let's hope not.
England are determined "more than ever" to take a knee during Euro 2020, Gareth Southgate has said.
9. COVID passports at stadiums
In terms of football post-pandemic, the tournament is a massive test, a sort of sporting petri dish.
Let's hope, for the good of the game, that fans follow the rules and get to their seats at the allotted times.
No one wants to go back to empty stadia and applause at the press of a button.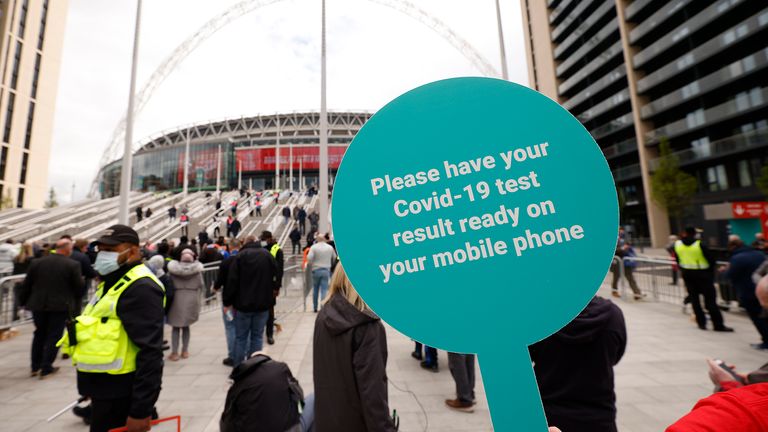 10. Will England, Scotland or Wales win the trophy?
We can but dream.
Besides, it's the taking part that counts, right?
COVID-19: How many vaccines has each G7 country pledged to poorer nations? | World News
G7 leaders are set to pledge to donate hundreds of millions of COVID vaccines to poorer countries.
As leaders of the seven top industrialised countries, plus the EU, meet in Cornwall this weekend, there has been a push to help low and middle-income countries that are struggling to vaccinate their populations.
Before this week, only about 150 million doses had been pledged to the COVAX scheme, which is backed by the WHO and aims to give one billion doses to poorer countries by the end of this year.
More than 2.2 billion doses have been administered worldwide, with around 560m of those in G7 countries alone.
This is how many doses G7 countries have pledged to poorer countries:
Activists stage G7 beach art protest

The UK
Pledged: At least 100 million
Boris Johnson said 5 million will be donated in the coming weeks and the rest by the end of next year.
They will be surplus doses of the AstraZeneca, Pfizer, Janssen and Moderna vaccines being used in the UK.
The PM, who is hosting this year's G7 meeting, said: "The G7 will pledge to distribute vaccines to inoculate the world by the end of next year, with millions coming from surplus UK stocks."
He said the G7 vaccine donations will come in both physical and financial form to help end the pandemic in 2022.
US to give 500m vaccines to developing countries

The US
Pledged: 500 million Pfizer doses
Joe Biden said the US plans to buy and donate the Pfizer vaccine doses to 92 countries and the African Union, which represents 55 countries.
US drugmaker Pfizer and its German partner BioNTech will provide 200 million doses in 2021 and 300 million in the first half of 2022.
The EU
Pledged: At least 100 million
European Commission President Ursula von der Leyen said the bloc aims to donate those vaccines by the end of 2021.
It will also provide assistance to help non-EU countries, particularly in Africa, to develop local vaccine manufacturing capacity.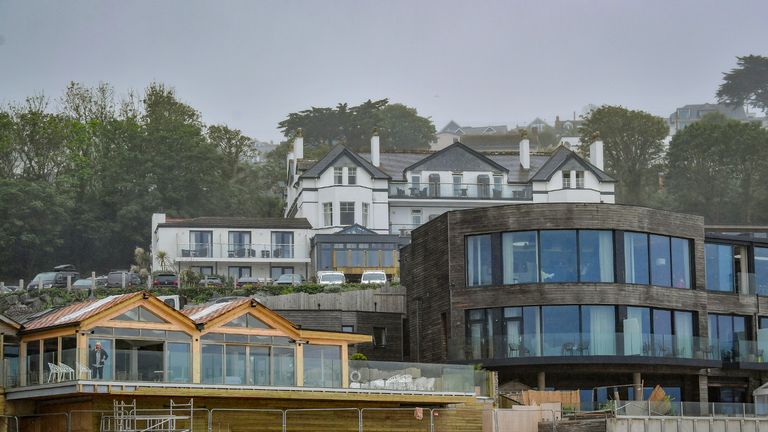 France
Pledged: 30 million
On top of EU contributions, France has pledged 30 million doses.
France has also said it has donated 184,000 AstraZeneca doses to the former French colony of Senegal through COVAX.
Last June, France announced €100m (£86m) in contributions to the COVAX scheme.
In February, French President Emmanuel Macron said Europe and the US needed to urgently allocate up to 5% of their current doses to developing countries.
Germany
Pledged: 30 million
This is on top of the EU pledge.
Earlier this year, Germany also pledged €980m (£842m) to COVAX, making it one of the scheme's top donors.
Italy
Pledged: 15 million
These doses are also in addition to the EU vaccines.
Last month, Italy committed €300m (£258m) to the COVAX programme.
Japan
Pledged: About 30 million
These doses will be produced within Japan and distributed through COVAX.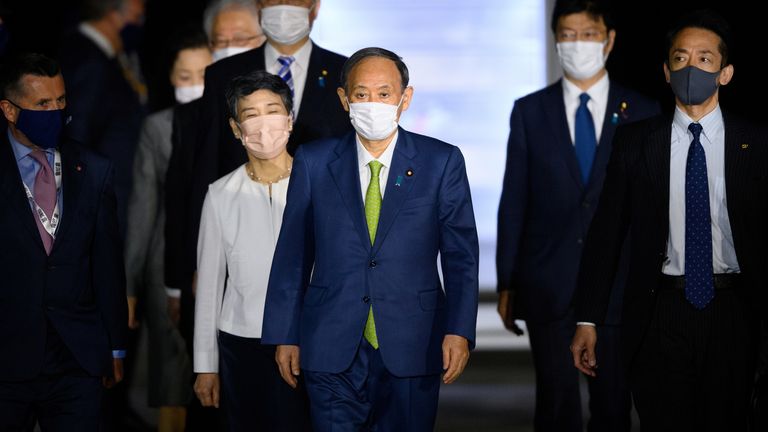 A further 1.24 million AstraZeneca doses were donated by Japan to Taiwan last week after the island's president accused China of blocking its access to vaccines.
Japan has always taken a quiet approach in relations with Taiwan, which is claimed by China, but as Beijing continues to challenge Japanese sovereignty over the Senkaku Islands, Tokyo is being more overt with its support of Taiwan.
Canada
Pledged: ?
The Canadian government is believed to be in talks to donate excess doses through COVAX but has not yet made public any firm commitment.
Copa America: Brazil's top court allows tournament to go ahead despite COVID | World News
The Copa America football tournament has been given the go-ahead to kick off in Brazil despite high numbers of COVID-19 cases in the country.
Brazil is hosting the competition after the withdrawal of Colombia and Argentina and the first game is due to be played on Sunday at the Mané Garrincha stadium in the capital, Brasilia.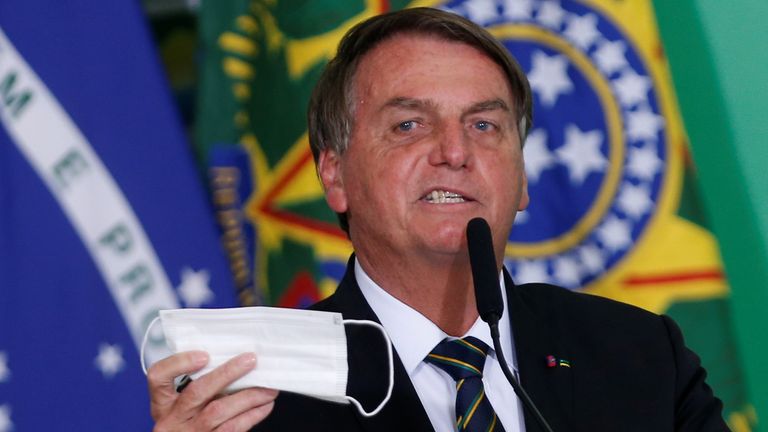 Eleven justices in the Supreme Court voted unanimously for the 10-nation event to continue despite opposition from the Brazilian Socialist Party and unions.
President Jair Bolsonaro has staunchly supported Brazil hosting Copa America after the South American Football Confederation unexpectedly relocated the tournament when Colombia was dropped because of civil unrest and Argentina withdrew after a surge in coronavirus infections.
He has railed against shutdown measures aimed at preventing the virus' spread and claimed their economic impact kills more than the virus.
But Brazil is still suffering one of the world's highest daily COVID-19 infection rates, although the number of deaths has been declining for about two months from its record high.
Authorisation of the games is a decision made by officials in the state where they will be played; all four governors in Copa America locations are allies of Mr Bolsonaro.
Justice Carmen Lucia said in her decision that it does not exempt authorities from adopting public health safety measures needed to prevent transmission of the virus that has killed almost half a million Brazilians.
The tournament will be played in the states of Rio de Janeiro, Goias, Mato Grosso and the country's Federal District. Several other states rejected hosting matches of the tournament.
The final will take place on 10 July at the Maracana stadium in Rio de Janeiro.