Dried mealworms could be hitting supermarket shelves and restaurants across Europe | World News
Dried yellow mealworms could soon be crawling their way to supermarket shelves and restaurants across Europe.
The European Union's 27 nations gave the green light on Tuesday to a proposal to put Tenebrio molitor beetle larvae (mealworms) on the market as a "novel food".
It came after the EU's food safety agency published a scientific conclusion reached earlier this year, which said they were safe to eat.
They are the first insect to be approved for human consumption by the European Food Safety Agency (EFSA).
Researchers said the worms, eaten whole or in powdered form, could be a protein-rich snack or an ingredient for other foods.
As well as being full of protein, they are also high in fat and fibre, and are likely to be the first of many insects to feature on European plates in the coming years.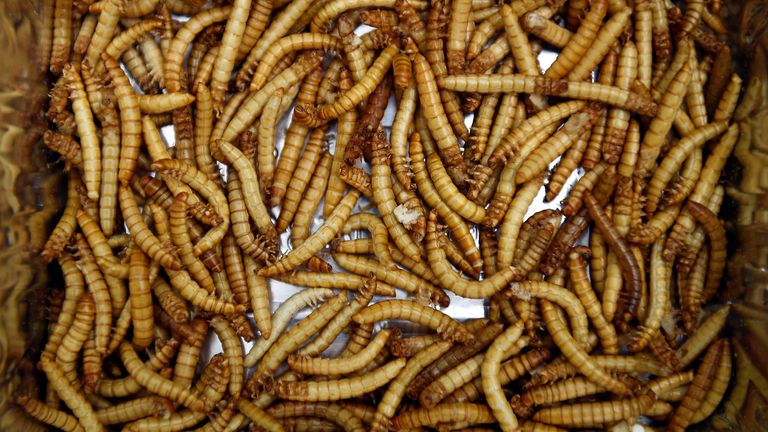 Insects as food represent a very small market, but EU officials said breeding them for food could have environmental benefits.
The UN Food and Agriculture Organisation calls insects "a healthy and highly nutritious food source with a high content of fat, protein, vitamins, fibres and minerals".
Following Tuesday's approval by EU states, a regulation authorising the dried yellow mealworms as a food will be adopted in the coming weeks.
But even though mealworms could be used in biscuits, pasta and curries, researchers say the "yuck factor" may put consumers off.
And the European Commission has also warned that allergic reactions may occur for people eating mealworms who have with pre-existing allergies to crustaceans and dust mites.
Duke and Duchess of Sussex announce partnership with Procter & Gamble – a company she once called sexist | US News
Decades after criticising Procter & Gamble as a child, the Duchess of Sussex and her husband have announced a partnership with the firm.
Meghan and Harry's Archewell Foundation confirmed a long-term relationship with the American multi-national consumer goods company on Tuesday.
It will focus on gender equality, inclusive online spaces, resilience and impact through sport.
As an 11-year-old, Meghan had written to Procter & Gamble to complain about the sexist language used in a TV advert.
Her letter-writing campaign objected to a dish soap commercial which included the line: "Mothers around America are fighting greasy pots and pans".
She appeared in an interview with Nick News in 1993 to talk about her campaign, saying she was "furious" about the advert.
She added: "When they heard this, the boys in my class started saying: 'Yeah that's where women belong – in the kitchen'."
Meghan successfully lobbied the firm to change the line from "mothers around America" to "people all over America".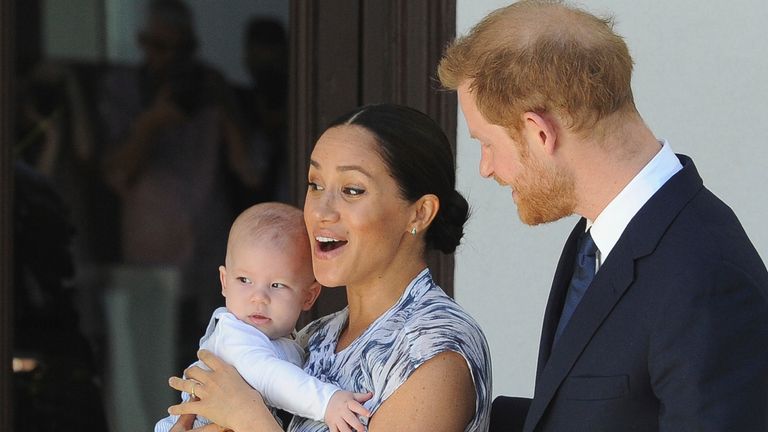 Announcing the partnership, the Archewell website said: "Archewell Foundation believes that with community, and through compassionate service to others, we can unleash systemic cultural change.
"In service of doing this, and building more compassionate communities, Archewell Foundation announced a multi-year global partnership today with Procter & Gamble."
The website said the partnership would "elevate the voices of adolescent girls" to ensure "their point of view and lived experience is heard at the tables where decisions are made".
It also vowed to work with men and boys to encourage gender equality.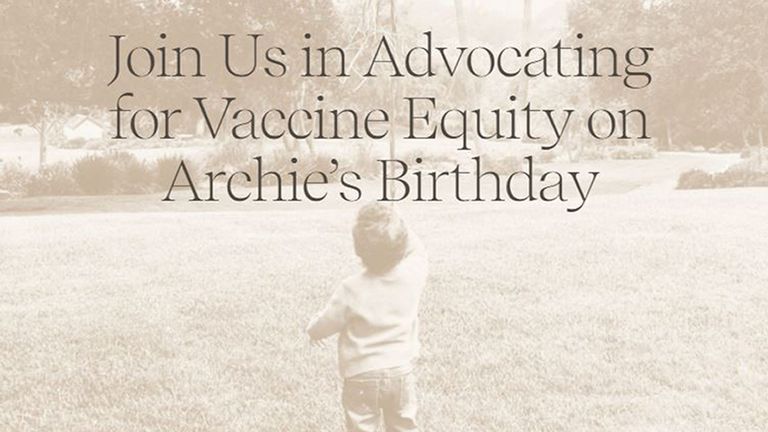 The foundation said it will build on joint aspirations with P&G, which it worked with in support of Global Citizen's Vax live concert, in aid of the international COVID-19 vaccination effort.
Procter & Gamble owns brands such as Oral B, Gillette, Pampers and Tampax, and reported net sales in 2019 of $67.7bn (£47.8bn).
On its website, it said: "We've also been inspired by the mission of the Archewell Foundation and its founders, the Duke and Duchess of Sussex, that with community, and through compassionate service to others, we can drive systemic cultural change, benefiting everyone."
Harry and Meghan quit as senior working royals in March last year.
Greece: £257,000 reward offered to catch killers who strangled British mother, 20, in her Athens home | World News

A €300,000 (£257,000) reward is being offered by the Greek government to track down burglars who strangled a British woman next to her baby in Athens.
The 20-year-old victim was sleeping with her husband and 11-month-old child when three men broke into their home in the Glyka Nera suburb before dawn after killing the family's dog, said reports.
The young mother was tied up and strangled, while her 32-year-old husband, a pilot, was bound and gagged.
He survived Tuesday's "barbaric" attack and managed to loosen his ties before calling police.
The burglars escaped with money and jewellery, while the baby was unharmed.
Greece's minister responsible for public order, Michalis Chrisochoidis, described the woman's killing as "particularly heinous".
"One rarely encounters such barbarity in Greece, in Greek society, even among criminals," he said.
The victim was born in Greece but had a British passport, according to police, who said she was married to a Greek man.
Two teams of detectives are investigating the deadly incident.
Israel: Hamas launches rocket attack on Tel-Aviv | World News

Hamas has launched a rocket attack on Tel-Aviv – with the Israeli ambulance service saying at least one person is in a critical condition after a building was targeted.
All flights have since been halted at the city's Ben Gurion Airport, according to Israel's Kan broadcaster.
Hamas said in a statement it had fired 130 rockets towards Tel-Aviv and its suburbs amid ongoing tensions between the Israelis and Palestinians.
A blast took place in the suburb of Holon on Tuesday evening, according to Israel Channel 12 TV.