COVID-19: Johnson & Johnson vaccine could be linked to rare blood clots, EU medicines regulator says | World News

The European Medicines Agency says it has found a possible link between the Johnson & Johnson COVID vaccine and very rare cases of unusual blood clots.
European regulators say that unusual blood clots with low blood platelets should now be listed as "very rare" side effects of the vaccine.
But they stressed that the "overall benefits of the vaccine in preventing COVID-19 outweigh the risks of side effects".
The new warning is based on eight cases in the US, one of which resulted in the person dying.
All eight people were under the age of 60 and developed clots within three weeks of vaccination, the EMA said.
The Johnson & Johnson vaccine, which works with a single jab as opposed to the traditional two doses, has been given to more than seven million people in the US.
It has not been approved for use in the UK yet, but the government has ordered 30 million doses.
COVID-19: Delaying second dose of coronavirus vaccine could cut deaths by up to 20%, study suggests | World News

Delaying the second dose of a COVID vaccine so more people can get a first dose could cut deaths by up to 20%, a study suggests.
The UK chose to use this strategy at the start of its rollout in December, with most people getting their second dose around 12 weeks after their first.
That's despite a recommended interval of three weeks for the Pfizer jab and four to 12 weeks for the AstraZeneca vaccine.
Live COVID updates from UK and around world
The peer-reviewed paper, published in the British Medical Journal, used a simulation model to test a daily rollout rate of 0.1%, 0.3% and 1% of the population.
Researchers found estimated deaths per 100,000 people fell from 442 to 402, 241 to 204, and 86 to 50 respectively – comparing standard dosing with a delayed strategy.
The results assume a first vaccine offers 80% protection, which is the estimate of the US Centers for Disease Control and Prevention.
The US study found the delayed approach worked especially well for under-65s at all speeds of rollout tested.
"The results suggest that, under specific conditions, a decrease in cumulative mortality, infections, and hospital admissions can be achieved when the second dose of vaccine is delayed," said the authors – who include experts from the Harvard School of Public Health and the Massachusetts Institute of Technology.
Subscribe to the Daily podcast on Apple Podcasts, Google Podcasts, Spotify, Spreaker
"This was most significant when the second dose was delayed in people below 65 years of age, with second doses still prioritised for those over 65.
"The conditions in which these benefits were observed included the first-dose vaccine efficacy being above 70% and vaccination rates remaining below 1% of the population per day."
Dr Peter English, a retired consultant in communicable disease control, said the UK decision to delay second doses had "proven highly effective".
He said concerns about pushing back the second dose were "misplaced".
"Everything we already knew about vaccines also tells us that a longer prime-boost interval enhances the breadth and depth of the immune response, giving longer-lasting immunity that is likely to provide greater cross-protection against variant strains," he said.
"There is relatively little knowledge about this specifically related to COVID-19 vaccines – although such data as we have seen is consistent with this.
"It goes beyond this paper; but it seems likely that increasing the prime-boost interval will lead to better, longer-lasting immunity, as well as protecting more people more quickly."
Post-Brexit fish fight: Jersey isn't backing down and French are retaliating | World News
On Monday morning in the harbour of Granville in Normandy, the anchors were up before dawn.
While most of the town slept, the fishermen boarded their boats, slacks in hands, cigarettes in mouths.
For many the last time they went out wasn't to fish but to fight.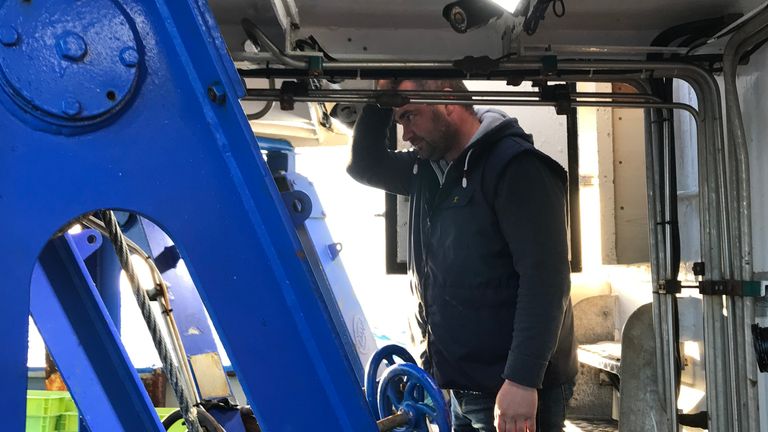 Granville is one of the closest French ports to Jersey.
A week ago 50-or-so boats from here and other towns up the coast sailed to protest outside the port of St Helier.
The Cap Lihou fishing boat, her captain and three crew were among them.
Their target: new post-Brexit licences needed to fish in Jersey's waters.
Today, however, it was scallops they sought, with huge mechanical dredging nets pulling up sand, shellfish and seafood.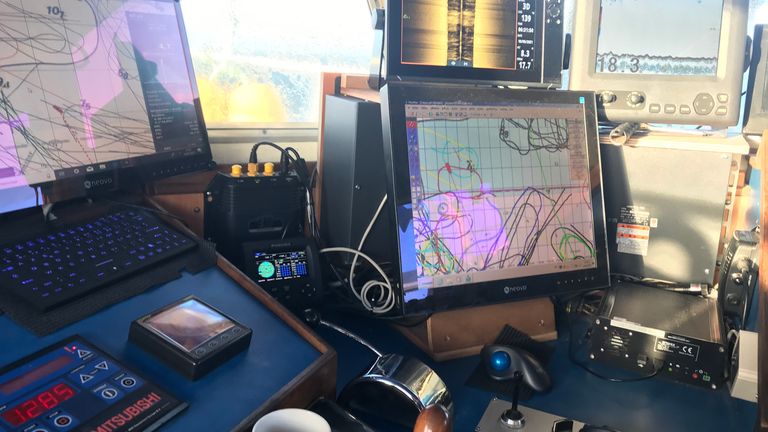 It's hard, gruelling work. For the 12 hours they spent on the boat, the young men barely stopped; managing the machinery and sifting through the catch by hand.
But they'd rather be fishing in the deeper waters off Jersey – an area that is wider and where the produce is often bigger.
The new licences stipulate how many days each boat is allowed to work there as well as placing restrictions on some equipment.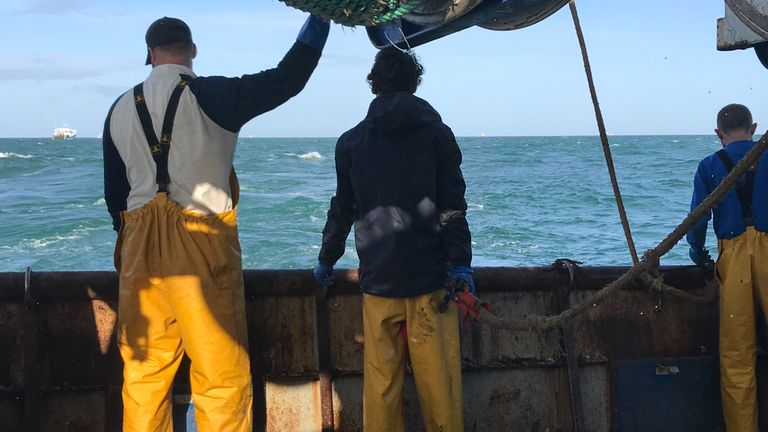 The Cap Lihou is now only allowed to fish in Jersey's waters for 22 days of the year. Previously it would head there at least 100 days in any given year.
Captain Baptiste Guenon estimates the new rules will cut his business by half.
In the cockpit, he points out the navigation system on the boat which tracks where the other vessels are. Almost none of them were in Jersey's waters, most of them concentrated in just a few square miles.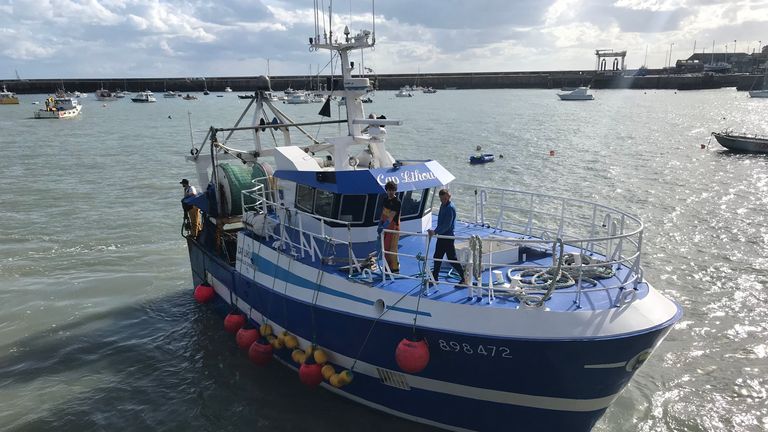 It's a situation he feels is unfair and unsustainable.
"Jersey needs France in order to sell its produce," he says. "And we need them for 50% of the fishing waters we use.
"It's an agreement that's been in place for years and that they've broken."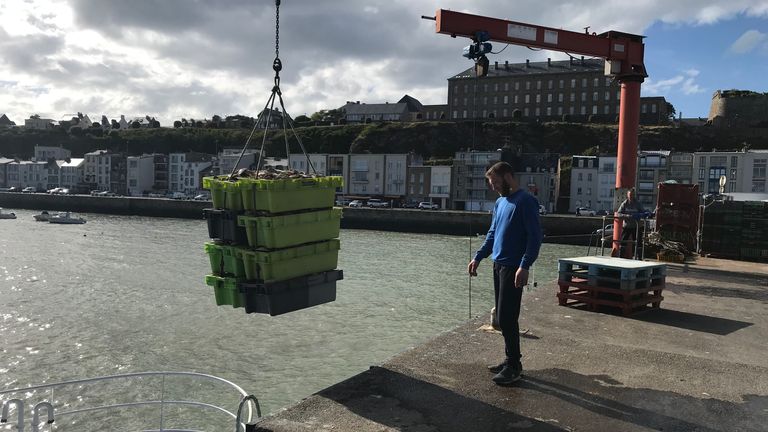 Fishing for him is more than just a livelihood, it's a family history and tradition. Every man in his family all the way up to his great-grandfather have been fishermen.
Because of its geographical proximity, French fishermen have fished in Jersey's waters amicably for centuries.
Baptiste and his colleagues say all they want is a continuation of what they've always had, and they insist new conditions weren't discussed or agreed.
The British authorities say that time allocated in each licence is based on how much each boat has previously fished in Jersey's waters. It can be updated if more records are forthcoming.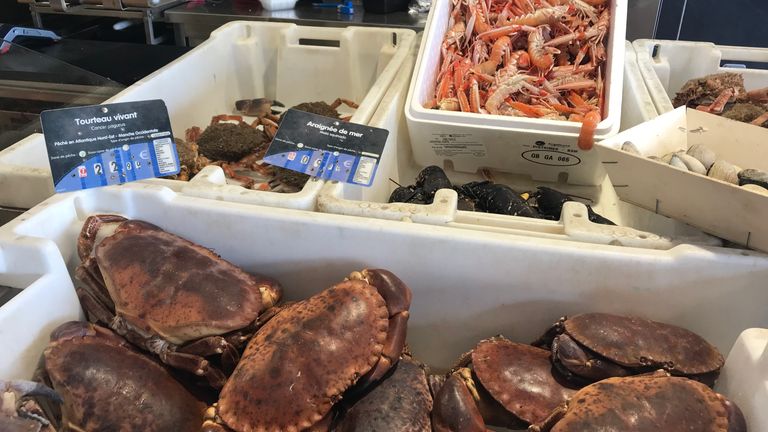 But not all boats have good enough tracking data to prove where they've been and others have fallen through loopholes.
Baptiste says he has a friend who's been a fisherman for years and who invested a million euros in a new boat just two months ago.
But because the new vessel had only been at sea a few weeks and because the licences are for boats not the captains, he's been rejected for a licence to fish Jersey waters.
For now, Jersey isn't backing down and the French are retaliating.
Jersey fishermen are now being banned and blocked from landing their catch and selling it at numerous ports along the Normandy and Brittany coastlines.
It means many now have too much fish and nowhere to sell it.
Louis Jackson owns The Fresh Fish Company based in Jersey and although he supports the new licensing system, he's concerned about escalation.
French fishing boats disbanded their protest in Jersey waters but argue their livelihoods are at risk.

"I'm worried about the future of the fishing industry in Jersey," he says. "Because of Brexit, we have a golden opportunity to change things and be on a more-than-even playing field.
"At the moment everything is geared towards the French."
And there are other serious threats on the table. The French maritime minister Annick Girardin has previously threatened to cut electricity to Jersey. Some 90% of the power to the island comes from France via underwater cables.
This week she said talks were ongoing but there hasn't yet been any agreement.
Meanwhile, the EU backs France.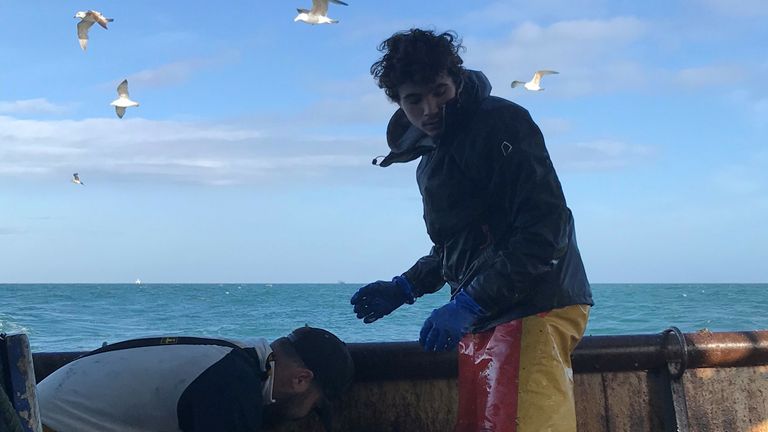 Michel Barnier, the EU's former chief Brexit negotiator, said the British were acting like "pirates".
But any official intervention would be slow and likely take many months to resolve: time fisherman on neither side have.
As his catch was hoisted off the Cap Lihou and onto the harbour, Baptiste looked on.
"I'm angry, astonished but above all confused," he says. "If it doesn't get sorted soon, things could get a lot worse."
Politically there's still a lot to unpack. Fishermen have little choice but to wait.
Israel-Gaza violence: Crisis is Joe Biden's first major test in the Middle East – but will diplomacy prevent war? | World News
With Israeli troops preparing for a possible ground invasion, Israeli air strikes pulverising new targets in the Gaza Strip and Hamas rockets still blasting towards Israeli cities, urgent diplomacy is the only way to prevent all-out war.
US President Joe Biden seems to think there is a greater chance than not that the worst Israeli-Palestinian hostilities in at least seven years will end soon.
But there is no sign of any de-escalation on the ground.
A spokesman for the Israeli military said on Thursday that the Israeli Defence Force has its "marching orders for the day", while overnight Palestinian militants launched another volley of rockets towards Tel Aviv – Israel's commercial capital.
Diplomatic levers are being pulled from every side.
There have been public calls for calm from across the international community.
The United States, China, Russia, the UK and the European Union are just some of those to have made official statements.
Washington has sent a senior diplomat – Hady Amr – to the region to speak with the Israelis and the Palestinian Authority under President Mahmoud Abbas. But not to Hamas, which is running the Palestinian offensive along with a fellow militant organisation, Islamic Jihad.
Biden believes conflict will 'conclude soon'

The United States has significant leverage over Israel as its closest ally and a key military partner. But it does not have any direct lines of communication with Hamas – designated by the US as a terrorist organisation – so it can only reach them via intermediaries.
Therefore, the key for a successful negotiation will be the ability of Egypt and Qatar to help broker a deal.
How Jerusalem flashpoint escalated

Both countries have been instrumental in persuading Hamas to dial down the violence in previous conflicts with Israel.
The United Nations is also involved but as yet there is little evidence of any progress.
This crisis is the first major test for President Joe Biden in the Middle East.
Since taking over from Donald Trump, he has not seen the region as a priority and has not yet appointed an ambassador to Israel.
However, the events of the past week appear to have changed all of that, with the president speaking directly to Israeli Prime Minister Benjamin Netanyahu on Wednesday and saying that the two men will keep in regular contact.
The increased engagement by the White House is clear evidence that attempting to defuse the crisis between Israel and the Palestinians is once again a top priority.
The big question, though, is whether that will be enough or whether this region is again about the plunge into a brutal, bloody war.