COVID-19: People may need additional vaccines beyond their second dose, Pfizer boss says | World News
People are "likely" to need a third dose of the coronavirus vaccine within 12 months of getting the first two, Pfizer's chief executive has said.
Dr Albert Bourla said a booster jab could be necessary "somewhere between six and 12 months" after the second one – and every year thereafter.
"A likely scenario is that there will be likely a need for a third dose, somewhere between six and 12 months and then from there, there will be an annual revaccination, but all of that needs to be confirmed," he told CNBC.
Dr Bourla said that variants "will play a key role" in how regularly people will need to have their COVID immunity topped up as time goes on – in a similar way to how flu vaccines are updated and re-administered year on year.
In comments published on Thursday, Dr Bourla said that the Pfizer-BioNTech vaccine has proved to provide immunity for six months.
He added: "But protection goes down by time. It is extremely important to suppress the pool of people that can be susceptible to the virus."
In the UK, vaccines minister Nadhim Zahawi has said that the top four priority groups could be invited for a third booster dose as soon as September.
The over-80s, clinically extremely vulnerable, health and social care staff and care home workers were the first to be vaccinated against coronavirus in December and the first weeks of this year.
They were offered the Pfizer-BioNTech or the Oxford-AstraZeneca jab, but Mr Zahawi says he expects eight different vaccines to be available by the autumn.
The government has ordered 40 million doses of the Valneva jab for 2022, "should we need to revaccinate any of the UK population", its vaccine task orce said earlier this year.
In the US, health officials are already preparing for booster doses to be issued between nine and twelve months after people are fully vaccinated.
This would mean a third dose for people who have received the Pfizer or Moderna jabs and a second dose for the Johnson & Johnson single-shot vaccine.
President Joe Biden's chief science officer David Kessler told a congressional committee meeting on Thursday that his team are "expecting" to have to administer booster jabs.
He explained: "We don't know everything at this moment.
"We are studying the durability of the antibody response. It seems strong but there is some waning of that and no doubt the variants challenge … they make these vaccines work harder.
"So I think for planning purposes, planning purposes only, I think we should expect that we may have to boost."
Mr Kessler added that the most vulnerable would be first in line.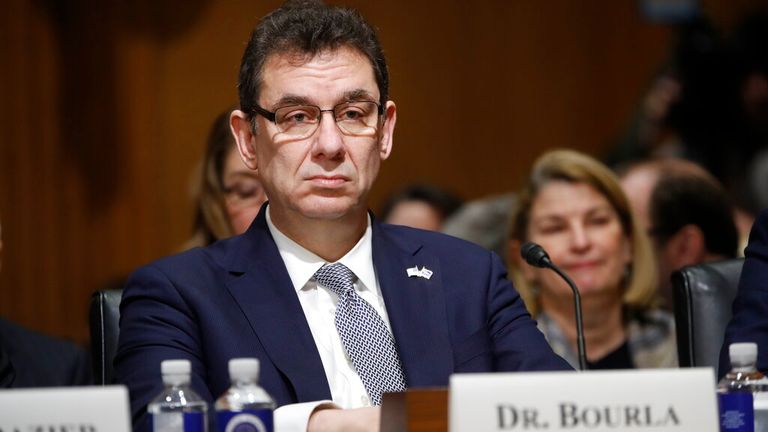 The most recent data, recorded earlier this month, showed the Pfizer-BioNTech vaccine is 91% effective for at least six months, including against some variants.
But beyond the study of 12,000 vaccinated people, exactly how long immunity lasts with two doses "remains to be seen", Dr Bourla said.
Duke and Duchess of Sussex announce partnership with Procter & Gamble – a company she once called sexist | US News
Decades after criticising Procter & Gamble as a child, the Duchess of Sussex and her husband have announced a partnership with the firm.
Meghan and Harry's Archewell Foundation confirmed a long-term relationship with the American multi-national consumer goods company on Tuesday.
It will focus on gender equality, inclusive online spaces, resilience and impact through sport.
As an 11-year-old, Meghan had written to Procter & Gamble to complain about the sexist language used in a TV advert.
Her letter-writing campaign objected to a dish soap commercial which included the line: "Mothers around America are fighting greasy pots and pans".
She appeared in an interview with Nick News in 1993 to talk about her campaign, saying she was "furious" about the advert.
She added: "When they heard this, the boys in my class started saying: 'Yeah that's where women belong – in the kitchen'."
Meghan successfully lobbied the firm to change the line from "mothers around America" to "people all over America".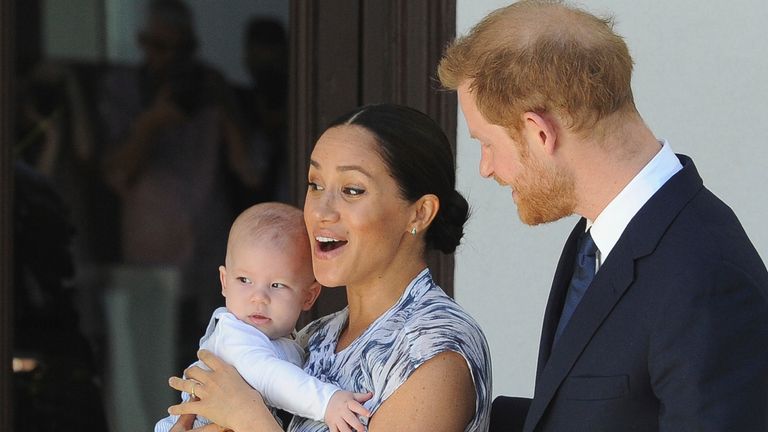 Announcing the partnership, the Archewell website said: "Archewell Foundation believes that with community, and through compassionate service to others, we can unleash systemic cultural change.
"In service of doing this, and building more compassionate communities, Archewell Foundation announced a multi-year global partnership today with Procter & Gamble."
The website said the partnership would "elevate the voices of adolescent girls" to ensure "their point of view and lived experience is heard at the tables where decisions are made".
It also vowed to work with men and boys to encourage gender equality.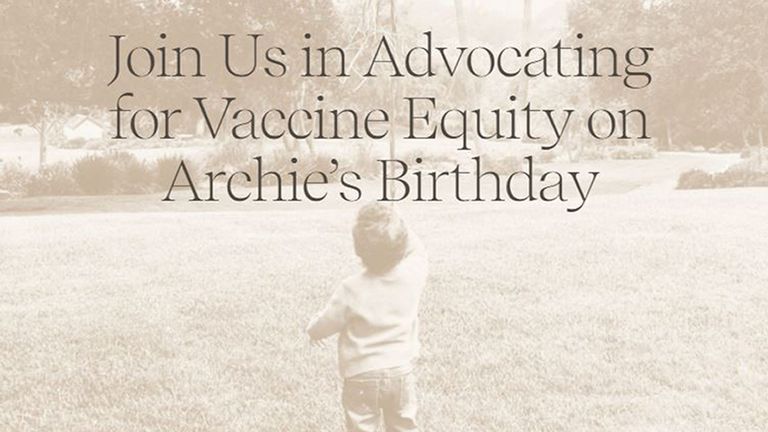 The foundation said it will build on joint aspirations with P&G, which it worked with in support of Global Citizen's Vax live concert, in aid of the international COVID-19 vaccination effort.
Procter & Gamble owns brands such as Oral B, Gillette, Pampers and Tampax, and reported net sales in 2019 of $67.7bn (£47.8bn).
On its website, it said: "We've also been inspired by the mission of the Archewell Foundation and its founders, the Duke and Duchess of Sussex, that with community, and through compassionate service to others, we can drive systemic cultural change, benefiting everyone."
Harry and Meghan quit as senior working royals in March last year.
Greece: £257,000 reward offered to catch killers who strangled British mother, 20, in her Athens home | World News

A €300,000 (£257,000) reward is being offered by the Greek government to track down burglars who strangled a British woman next to her baby in Athens.
The 20-year-old victim was sleeping with her husband and 11-month-old child when three men broke into their home in the Glyka Nera suburb before dawn after killing the family's dog, said reports.
The young mother was tied up and strangled, while her 32-year-old husband, a pilot, was bound and gagged.
He survived Tuesday's "barbaric" attack and managed to loosen his ties before calling police.
The burglars escaped with money and jewellery, while the baby was unharmed.
Greece's minister responsible for public order, Michalis Chrisochoidis, described the woman's killing as "particularly heinous".
"One rarely encounters such barbarity in Greece, in Greek society, even among criminals," he said.
The victim was born in Greece but had a British passport, according to police, who said she was married to a Greek man.
Two teams of detectives are investigating the deadly incident.
Israel: Hamas launches rocket attack on Tel-Aviv | World News

Hamas has launched a rocket attack on Tel-Aviv – with the Israeli ambulance service saying at least one person is in a critical condition after a building was targeted.
All flights have since been halted at the city's Ben Gurion Airport, according to Israel's Kan broadcaster.
Hamas said in a statement it had fired 130 rockets towards Tel-Aviv and its suburbs amid ongoing tensions between the Israelis and Palestinians.
A blast took place in the suburb of Holon on Tuesday evening, according to Israel Channel 12 TV.