China deploys jets and bombers into Taiwanese airspace in 'biggest incursion to date' | World News
Twenty-five Chinese military aircraft have entered Taiwanese airspace in the largest reported incursion to date, according to officials.
Taiwan's government has complained in recent months after repeated missions by China's air force near the island.
The incursions have been concentrated in the southwestern part of Taiwan's air defence zone.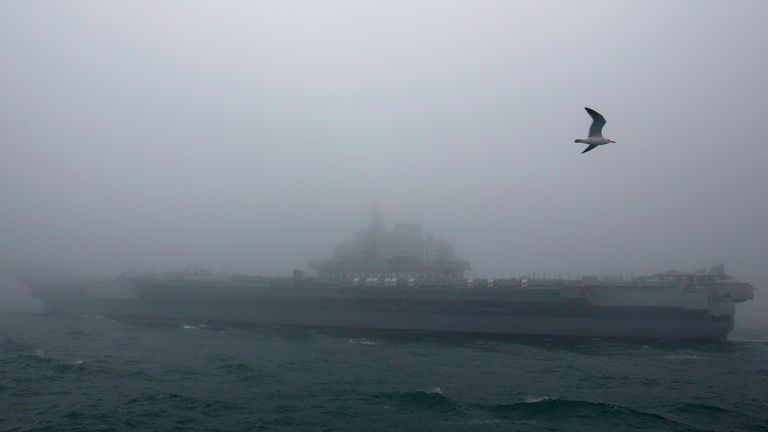 The latest mission on Monday involved 14 J-16 and four J-10 fighter jets – and four H-6K bombers, which can carry nuclear weapons.
Two anti-submarine aircraft and an early warning aircraft also took part, Taiwan's defence minister said.
It is believed to be the largest incursion by the Chinese air force into Taiwanese airspace, and officials said combat aircraft were dispatched to intercept and warn the intruders away.
Missile systems were also deployed to monitor the Chinese vessels as the aircraft flew in an area close to Thailand's Pratas Islands, according to the defence ministry.
It came just three days after the US issued new guidelines that will deepen its ties with Taiwan.
The latest guidelines from the US State Department will mean American officials can meet more freely with their Taiwanese counterparts.
America, like most countries, has no formal diplomatic ties with Taiwan, but it has watched on as tensions between Beijing and the island nation have stepped up in recent years.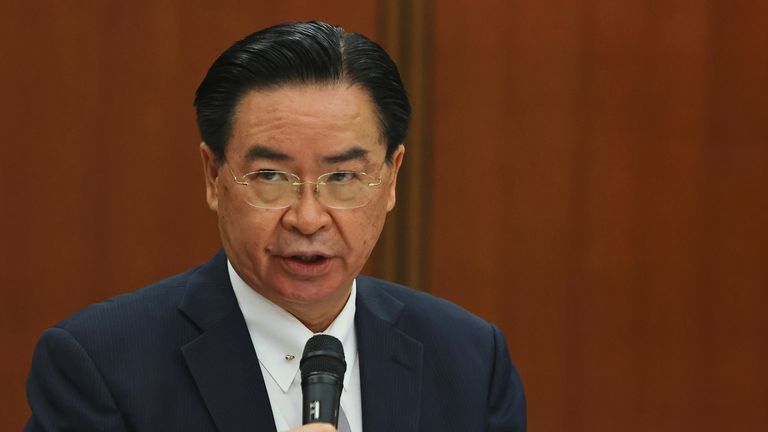 Washington's Secretary of State Antony Blinken said last Friday that the US is concerned about China's aggressive actions against Taiwan – and warned it would be a "serious mistake" for anyone to try to change the status quo in the Western Pacific by force.
Mr Blinken's statement came after Taiwan scrambled an aircraft to broadcast a warning message after 12 Chinese jets flew over its airspace on 7 April.
The tense start to 2021 comes after a report released by a government-backed think tank found that China made a record 380 incursions into Taiwan's defence zone last year.
China describes Taiwan as its most sensitive territorial issue and a red line the US should not cross.
Beijing sees the island as a breakaway province that will one day become part of the country again. It has never renounced the possible use of force to bring about eventual unification.
However, Taiwanese people see themselves an independent state and the dispute with their giant neighbour has left relations frayed with the constant threat of violence.
January 2021: Taiwan military simulates China attack

China has in the past described its missions as being to protect the country's sovereignty and deal with "collusion" between Taipei and Washington.
Taiwan's foreign minister Joseph Wu has previously said the country will fight "to the very last day" if China attacks.
More widely, China continues to exercise its muscle in the South China Sea.
Over the weekend, military activity near the Philippines spiked as a Chinese aircraft carrier entered the region, and the US military is preparing joint drills with the Philippine military nearby.
Four-year-old boy buys 918 SpongeBob ice lollies for $2,600 on Amazon | US News

Noah, a four-year-old from New York, loves SpongeBob. A lot.
In fact, he loves the absorbent and yellow and porous cartoon character so much that he decided to pop on Amazon for a spot of retail therapy.
Little did his mother know that he had purchased 51 cases of SpongeBob ice lollies – 918 of them to be exact – racking up a bill of $2,618.85 (£1,872).
The bulk order of popsicles was duly delivered to his auntie's house.
Amazon initially told Noah's mother, Jennifer Bryant, that they wouldn't take back the ice lollies – leaving the social work student stuck with the bill.
The retail giant has since been in contact to find a solution – and thankfully, the SpongeBob saga has a happy ending.
A fundraiser that was set up to help Ms Bryant pay for the ice lollies has now raised more than $14,000 (£10,000), with contributions flowing in from across the US.
Noah is on the autism spectrum, and his family say that (once the bill has been paid) all remaining funds will go towards his education.
Ms Bryant wrote on the GoFundMe page: "Thank you SO much for your mind-blowing generosity and support."
More than 130 injured as Palestinian worshippers clash with Israeli police at Al-Aqsa mosque | World News
At least 136 people have been injured during clashes between Palestinian worshippers and Israeli police at the Al-Aqsa mosque compound.
The violence at the major holy site, sacred to Muslims and Jews, is an escalation of weeks of violence in Jerusalem that has reverberated across the region.
The Palestinian Red Crescent emergency service said 136 people were wounded at the compound and elsewhere in Jerusalem, including 83 who were hospitalised.
It said most were wounded after being hit in the face and eyes by rubber-coated bullets and shrapnel from stun grenades.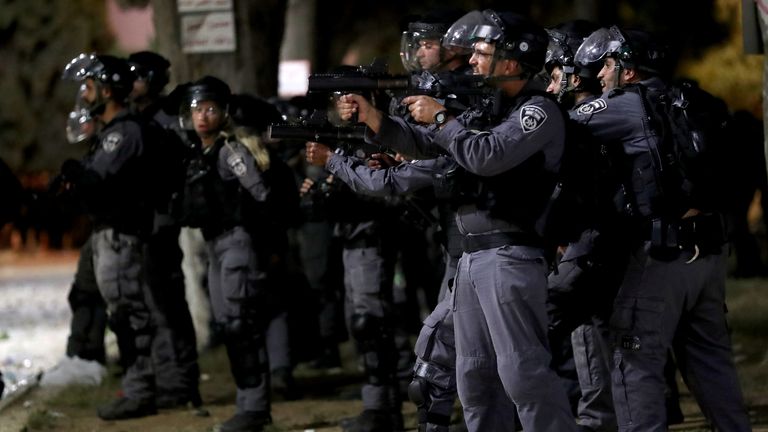 Israel said six police officers were wounded.
Earlier on Friday, Israeli troops shot and killed two Palestinians and wounded a third after the men opened fire on a base belonging to Israel's paramilitary Border Police force in the occupied West Bank.
It was the latest in a series of deadly confrontations in recent weeks that has coincided with the Muslim holy month of Ramadan.
Tensions have soared in recent weeks in east Jerusalem, which is claimed by both Israel and the Palestinians.
At the beginning of the Muslim holy month of Ramadan, Israel blocked off a popular gathering spot where Palestinians traditionally socialise at the end of their day-long fast.
The move set off two weeks of clashes before Israel lifted the restrictions.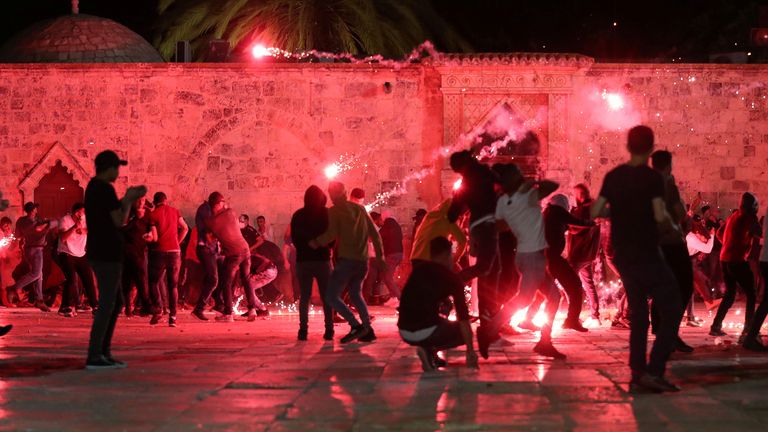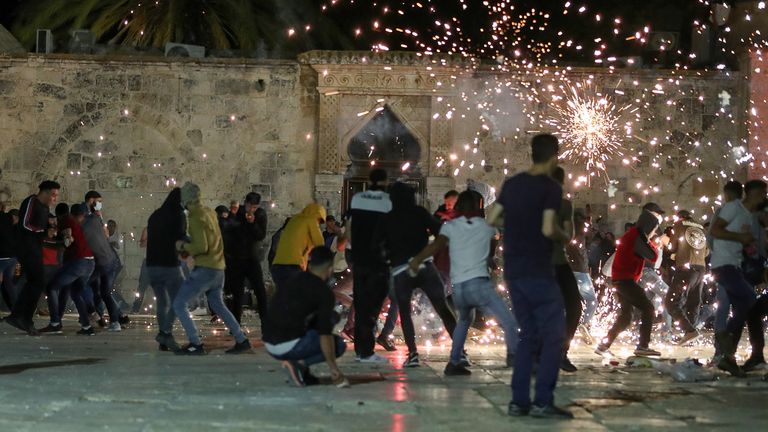 But in recent days, clashes have resumed after Israel threatened to evict dozens of Palestinians in the Sheikh Jarrah neighbourhood in east Jerusalem.
The US said it was "deeply concerned" about the heightened tensions and called on all sides to work to de-escalate them.
It also expressed concern about the threatened evictions.
European Super League: Nine rebel clubs accept sanctions and commit their future to UEFA competitions | UK News
Nine of the football clubs who signed up to the breakaway European Super League have agreed to UEFA sanctions and committed to its international and national club competitions.
The clubs, including the six Premier League sides, have agreed to re-join the European Club Association, which is the only representative body for clubs that UEFA recognises.
In the Club Commitment Declaration, they have also accepted the Super League project was a mistake, apologised to fans, national associations, national leagues, fellow European clubs and UEFA and agreed to financial penalties.
UEFA convened an emergency panel of its executive committee, which took into consideration "the spirit and the content" of the Club Commitment Declaration and in the end, decided to approve the various actions, measures and commitments made by the nine clubs.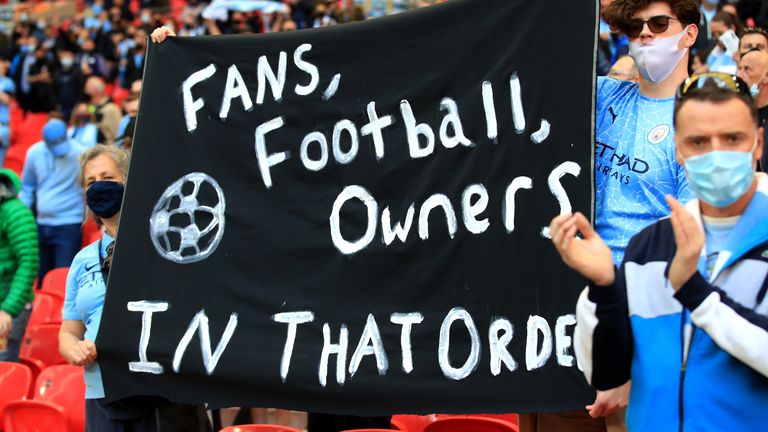 The clubs are Arsenal, AC Milan, Chelsea, Atletico Madrid, Inter Milan, Liverpool, Manchester City, Manchester United and Tottenham.
The three who have not renounced the Super League – Real Madrid, Barcelona and Juventus – are set to face "appropriate action", UEFA said.
Twelve clubs in total announced on 18 April that they would be joining the new European Super League but so strong was the fan backlash that nine withdrew within days.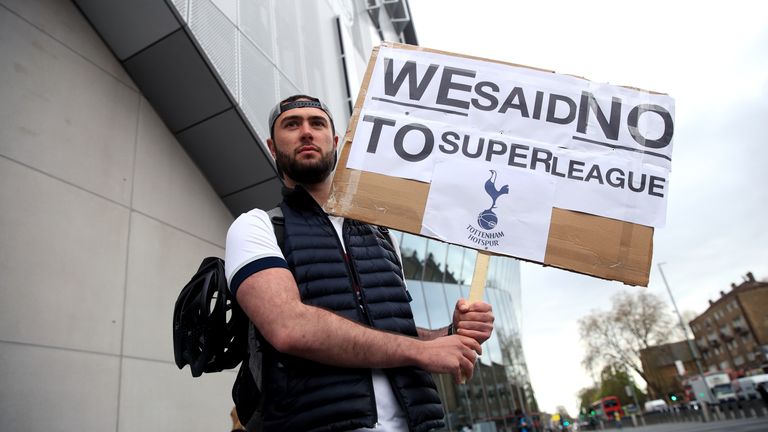 Culture Secretary Oliver Dowden got involved – and eventually announced the proposals were being aborted

Other steps the clubs have committed to in the UEFA declaration are:
• 5% of the revenues they would have received from UEFA club competitions being withheld for one season, which will be redistributed
• Terminating their involvement in the company established to form and operate the Super League
• Making a donation of £13 million, to be used for the benefit of children, youth and grassroots football in local communities across Europe, including the UK
• Agreeing to have substantial fines imposed if they seek to play in such an unauthorised competition (£87 million) or if they breach any other commitment they have entered into in the Club Commitment Declaration (£43 million)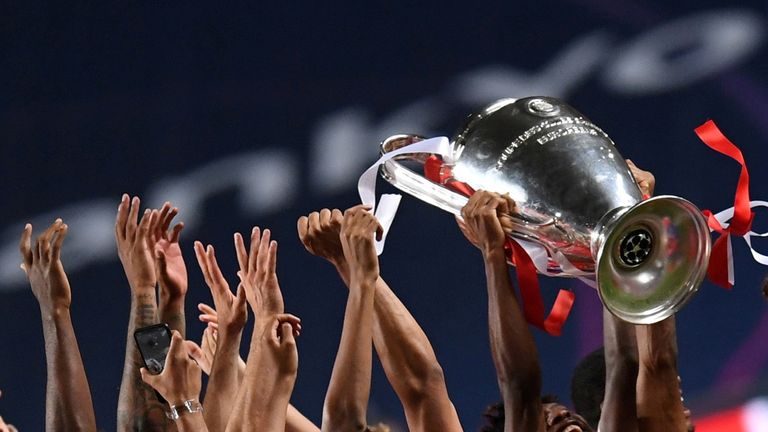 UEFA President, Aleksander Čeferin said: "I said at the UEFA Congress two weeks ago that it takes a strong organisation to admit making a mistake especially in these days of trial by social media.
Even Prime Minister Boris Johnson had an opinion, describing the new league as a 'cartel' that would damage football.

"These clubs have done just that.
"In accepting their commitments and willingness to repair the disruption they caused, UEFA wants to put this chapter behind it and move forward in a positive spirit.
"The measures announced are significant, but none of the financial penalties will be retained by UEFA. They will all be reinvested into youth and grassroots football in local communities across Europe, including the UK.
"These clubs recognised their mistakes quickly and have taken action to demonstrate their contrition and future commitment to European football.
"The same cannot be said for the clubs that remain involved in the so-called 'Super League' and UEFA will deal with those clubs subsequently."