Mystery of Jupiter's polygon storms solved by scientists | Science & Tech News
Scientists have solved the mystery of Jupiter's polygon storms, which were first spotted by NASA's Juno space probe in 2019.
At the gas giant's south pole, hidden from view from Earth, is a herd of storms arranged in a perfect geometric pattern.
This is unlike anything else humanity has observed in the universe. The most comparable gas giant we know of, Saturn, has single massive storms at each of its poles – not a collection of them arranged in such a mathematical formation.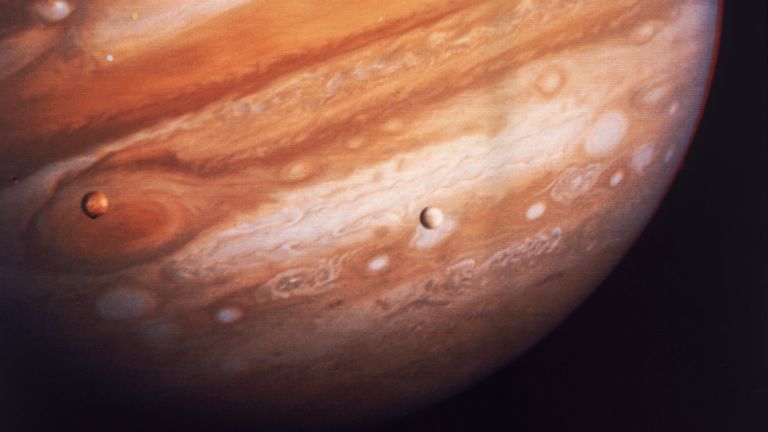 But a research team at the California Institute of Technology, working in the Andy Ingersoll laboratory, has now figured out why the storms arrange themselves in this pattern.
The answer – published in the Proceedings of the National Academy of Sciences – was inspired by a mathematical proof developed long before the space age – and almost 150 years ago by the British mathematical physicist and engineer Lord Kelvin.
Working alongside American physicist Alfred Mayer, he observed in 1878 that when circular magnets were floated in a pool of water, they would spontaneously arrange themselves into geometric shapes.
"Back in the 19th century, people were thinking about how spinning pieces of fluid would arrange themselves into polygons," Professor Ingersoll said.
"Although there were lots of laboratory studies of these fluid polygons, no one had thought of applying that to a planetary surface."
This is what the scientists at Ingersoll's laboratory did, building a computer model of what might be happening on Jupiter and running the simulations to see if their model held any value.
The storms are very similar to those on Earth, which form close to the equator and drift towards the poles – but on Earth the hurricanes and typhoons tend to dissipate when they get too far away from the equator.
However, because Jupiter's storms do not experience any friction from the land or the oceans, they keep on going until they reach the poles.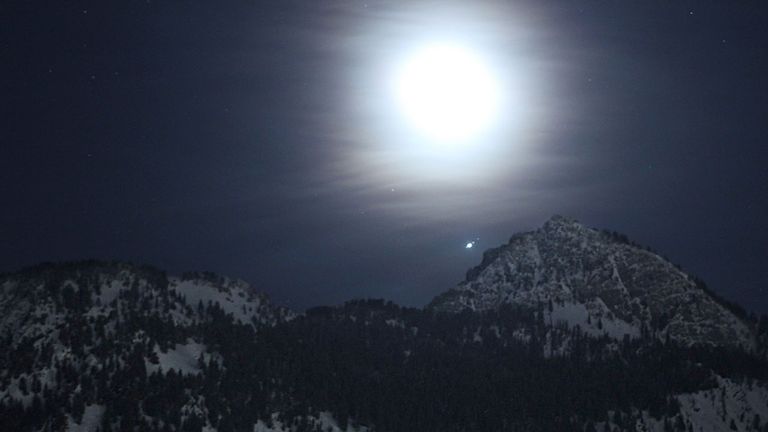 In the early trial runs of the simulations, the team found that the cyclones tended "to merge at the pole due to the rotation of the planet" said Dr Cheng Li, lead author of the study and a researcher at UC Berkeley.
But they found that the stable geometric arrangement could occur when the storms were each surrounded by a ring of winds turning in the opposite direction to the storms themselves, called an anticyclonic ring.
The made the storms repel each other rather than merge.
This phenomenon could help researchers understand how Earth's weather behaves – but also solves a particularly fascinating and modern mystery.
"Other planets provide a much wider range of behaviours than what you see on Earth, so you study the weather on other planets in order to stress-test your theories," Professor Ingersoll said.
Peter Madsen: Police surround Danish inventor who killed journalist after prison escape attempt | World News
A convicted murderer, who killed a journalist on board his submarine, has been surrounded by police and arrested after trying to escape from prison.
Peter Madsen, 49, tried to flee Herstedvester Prison, where he is serving a life sentence for the murder of Kim Wall in 2017.
Danish police have said a man has been arrested after an attempted escape and the area has been cordoned off.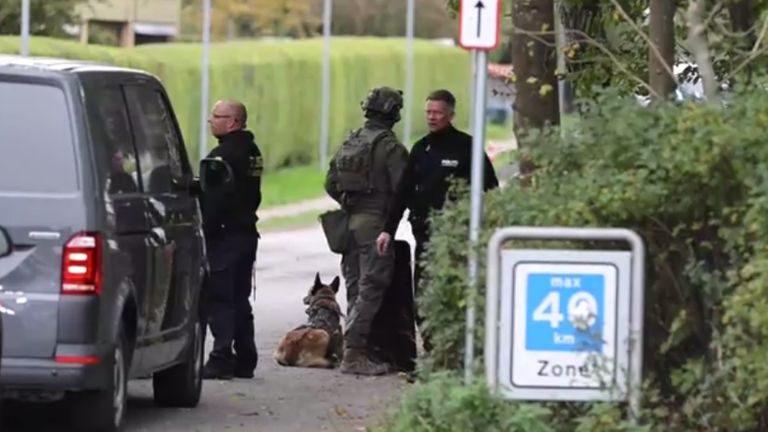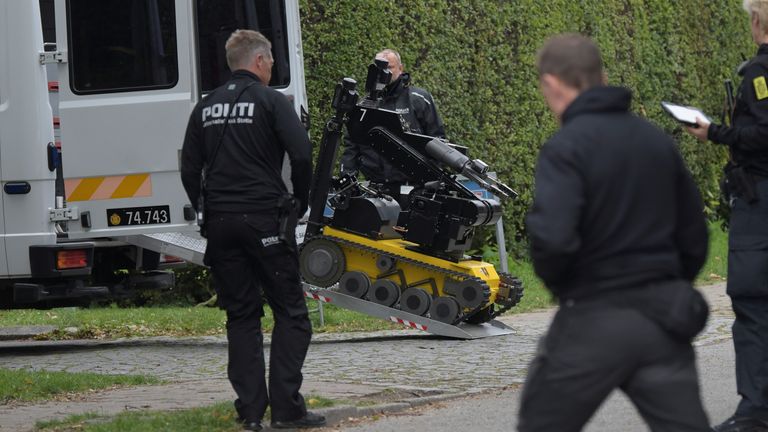 Local media reported the situation continued for at least an hour but the convict has now been driven away by officers.
Photos from the scene in Albertslund, Copenhagen, show Madsen sitting against a fence surrounded by armed police.
Two officers lie on their stomachs on the ground in front of him and it looks like he is wearing a belt-like object around his stomach.
Madsen had threatened prison guards with a "pistol-like object" and also claimed to have a bomb, according to Danish newspaper Ekstra Bladet.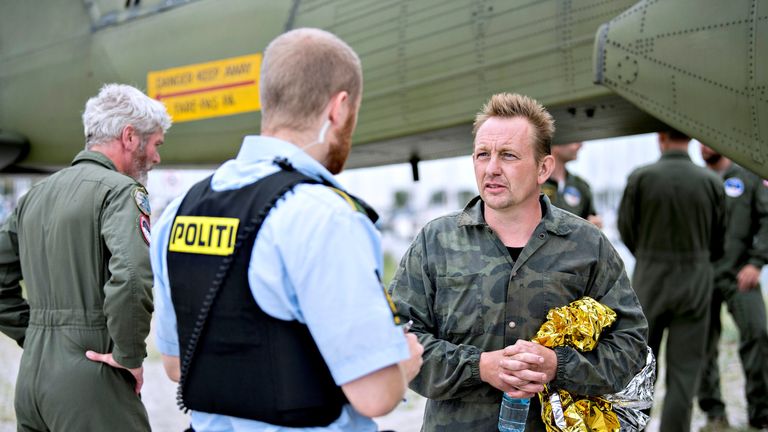 A witness, Frank Jensen, told the newspaper that police suddenly surrounded a white van, opened the door and pulled Madsen out of it.
Later pictures from the scene, which is a few hundred metres from the prison, show vehicles attempting to block the situation from view.
Madsen, who was a minor celebrity in Denmark, was convicted of Ms Wall's murder in 2018.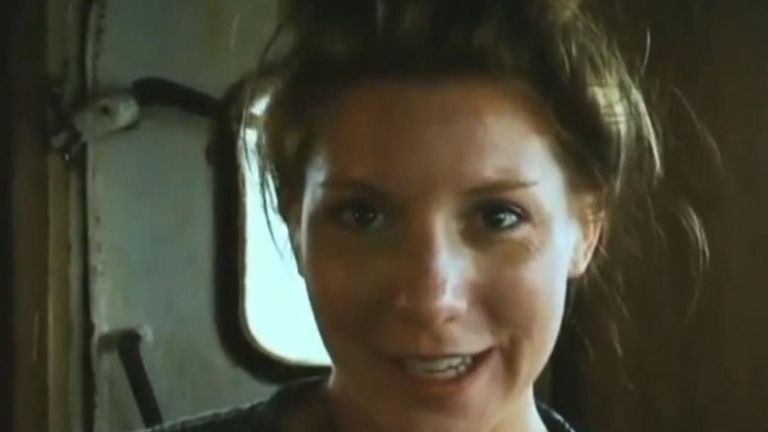 The 30-year-old Swedish journalist had been writing an article about his inventions and was travelling on his submarine when she was killed.
The inventor initially claimed he had dropped her off on shore and did not know what happened to her, but later insisted she had died accidentally after her remains were found.
Madsen admitted dismembering her body and dumping her in the Baltic Sea.
After a 12-day trial that received worldwide attention, he was convicted of the "especially brutal" murder that prosecutors said was sexually motivated.
Coronavirus: Student returning to the UK has unproven £50 COVID vaccine | World News
When Evelyn Wu heard she could get a COVID-19 vaccine, she jumped at the chance – even though it hasn't been scientifically proven. 
"I felt excited actually," she told Sky News. "It's just like a normal vaccine."
The 20-year-old is an economics student at the University of Birmingham and wants to return there in January.
So, as soon as she heard a coronavirus vaccine was available, she went to the hospital in Yongkang, eastern China, last Monday to register. Two days later, she had her appointment.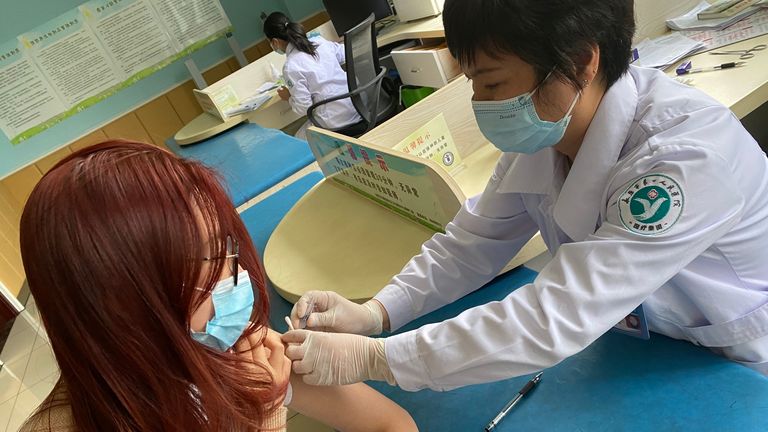 "I needed to sign some contract. It has the details about COVID-19. And it told me that it's very safe, even though it's only stage 3."
Ms Wu signed the form acknowledging that she might experience some mild symptoms and promptly received the first of two doses of the vaccine. In total she will pay 456 RMB – about £52.
The vaccine is made by Sinovac, a Beijing-based biotech company. The company is still carrying out late stage trials in Brazil, Turkey and Indonesia, and has said it could publish preliminary phase 3 trial data in November.
That means it hasn't met the typical safety and efficacy standard for vaccine development – but China has still cleared it for emergency use, saying it had support from the WHO.
"Yes, I'm a little worried about [it being] experimental stage 3," Ms Wu told Sky News.
"And I think I was the one who was the test subject, the one who was treated like a little mouse."
Ms Wu said she felt no side effects, apart from a little sleepiness. The hospital will not monitor her directly but she has been told to visit immediately if she develops any symptoms.
And for Ms Wu, government approval is more important than scientific.
"I trust China and I think it's totally safe to get vaccinated. I trust the government."
Others have been less trusting, according to Ms Wu. She says that, last month, the government asked doctors and teachers whether they would like to take the vaccine too.
"But some doctors and some teachers refused to make the vaccination. They think it's dangerous because they think they are being tested, " she told Sky News.
"They don't want to be the volunteer to get the experimental vaccine."
Starting in July, thousands of employees from Chinese state-owned enterprises have already received the vaccine ahead of foreign travel.
But this new campaign is extending that offer to the general public, in a handful of cities and towns, with some restrictions. Volunteers must be aged 18-59 and be a local resident.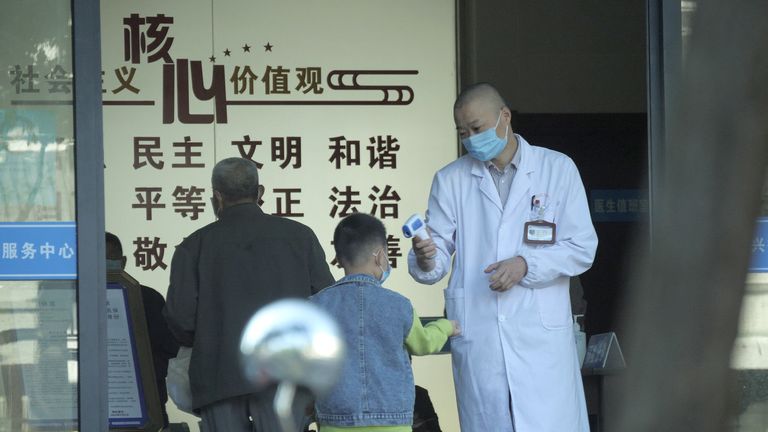 Health authorities in Zhejiang province, in east China, have published notices advertising the vaccine. Priority is given to medical workers, people working at border and quarantine centres, public sector workers travelling to mid to high risk COVID-19 areas, and then those who want to take the vaccine. Ms Wu had to show her university identity documents as proof of her intention to travel.
It is not quite a full roll-out yet. One health clinic in Jiaxing, a city in the same province which has advertised the vaccine, told Sky News it was waiting for doses to arrive but that people could sign up in the meantime.
But taking an experimental vaccine brings risk. Phase 3 trials of competing UK and US vaccines, by AstraZeneca and Johnson & Johnson, were temporarily halted after participants fell seriously ill. No such incidents have been publicly recorded by Chinese companies.
And Ms Wu isn't put off by those interruptions to testing. "I don't think we'll have the same problem," she said. "Because they're totally different experiments I think. China uses different ways to treat the pandemic."
She will have her second dose of the vaccine in November – the hospital recommended a gap of 14-28 days between doses. On her return to the UK, she says she will still wear a face mask, observe social distancing and wash her hands thoroughly.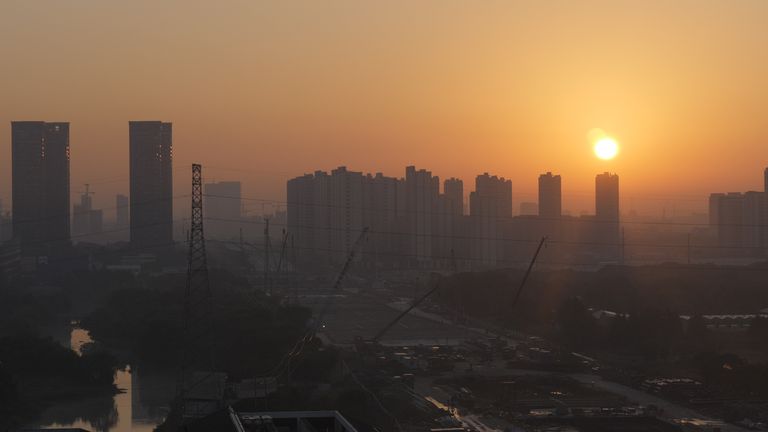 But the vaccination has brought her mother, who insisted she escape the UK back in March, some peace of mind.
"She is happy for me to have the vaccination," she told Sky News. "Because she thinks I am brave. I make an example for others.
"Because there is an old saying, the first one to eat the crabs is the most brave, right?"
A million tonnes of 'lethal' ghost gear left in the seas each year, WWF report claims | World News

Up to a million tonnes of fishing gear is left in the ocean each year, creating "deadly" marine debris for wildlife, WWF has warned.
A report by the conservation organisation said "ghost gear" of lost, abandoned or broken nets, lines and ropes makes up at least 10% of marine litter with fishers unable to locate or retrieve it or discarding it to conceal illegal fishing activities.
It claimed marine debris affects two-thirds of marine mammals, such as porpoises, half of seabirds and all species of sea turtles.
Across all species, ghost gear is the most likely to prove lethal – with many creatures dying slow, painful deaths tangled up in old nets or lines, the conservation group warned.
And when it is made of plastic, it takes decades to break down, with its harmful effects lasting long after it has been lost from the fishing vessel.
The WWF is calling for more governments to join leaders from 40 countries who are supporting a new UN treaty on marine plastic pollution, and for it to include effective measures to control ghost gear.
Sarah Young, head of marine policy at WWF, said: "Our ocean is the unsung hero in the fight against the climate crisis. The planet would today already be 35C hotter without the ocean to protect us.
"But the ocean cannot protect us if we do not protect it in turn, and currently nature is in freefall.
"By polluting our waters with plastic such as ghost gear, we are destroying wildlife and vital marine habitats that could help us tackle climate change.
"To truly protect both marine life and human life we must put ocean recovery into action, and ensure fishing practices are climate- and nature-positive."
A Defra spokesperson said: "Lost, abandoned or discarded fishing gear can cause tremendous damage to some of our most precious and fragile marine life.
"As an active member of the Global Ghost Gear Initiative, we encourage other nations to join and are working internationally to address the problem of ghost gear."