Coronavirus: Taj Mahal reopens – despite India recording 87,000 new COVID cases in a single day | World News
India has reopened the Taj Mahal – despite the country recording 87,000 new coronavirus infections in a single day.
The famed monument to love had been closed for six months as part of lockdown measures – the longest it has ever been shut.
The number of daily visitors will be limited to 5,000, compared with an average of 20,000 before the pandemic.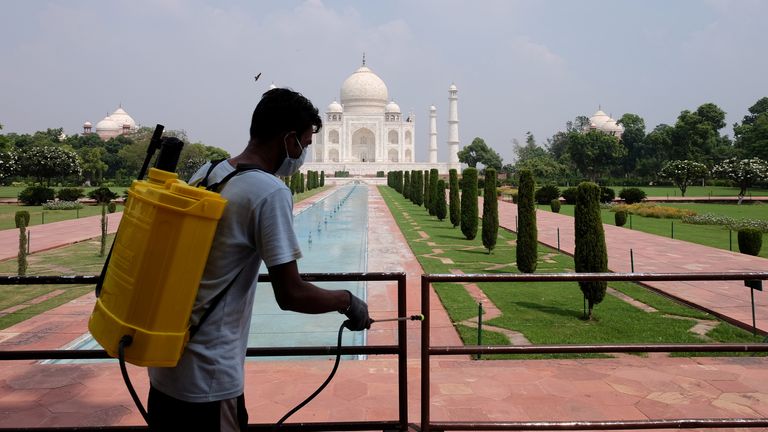 The 17th-century marble mausoleum was built by Mughal emperor Shah Jahan to house the tomb of his favourite wife, Mumtaz Mahal.
COVID-19 protocols are being followed at the iconic landmark, including temperature checks at the entrance and social distancing throughout. Wearing a mask is also compulsory for visitors.
A Chinese tourist and a visitor from Delhi were among the first people to enter.
One early visitor, Aditya Diksha, drove for 12 hours to pay a visit with his friends. "It is the first time in six months we have been out, so it feels good," he said.
It comes as Prime Minister Narendra Modi faces pressure from businesses to relax lockdown restrictions amid the deepest economic contraction in decades.
:: Subscribe to the Daily podcast on Apple Podcasts, Google Podcasts, Spotify, Spreaker
India is close to becoming the country with the highest number of coronavirus cases. The nation of 1.3 billion people currently has a total of 5.49 million infections – second only to the US on 6.79 million.
Relative to its population, COVID-19 fatalities in India are still low compared with countries such as the US, the UK and Brazil – but the economic impact has been significant.
Fewer than 300 tickets were bought for the Taj Mahal's first opening day – a sign that the tourism industry is struggling.
Tourism employed more than 42 million people and contributed at least $240bn (£186m) – or 9.2% – to India's gross domestic product in 2018, World Travel and Tourism Council data shows.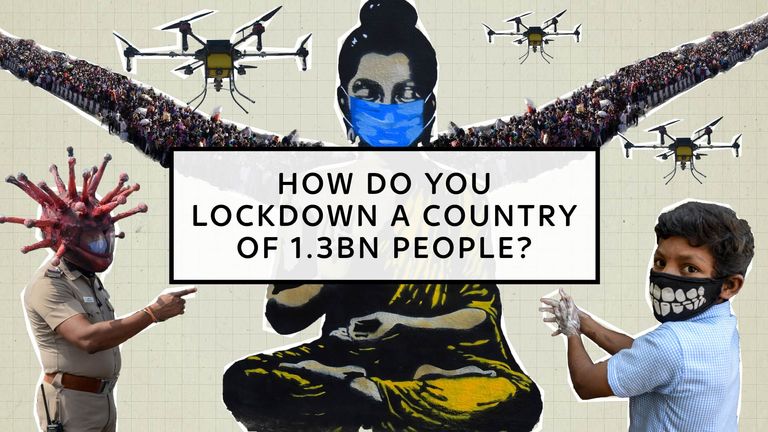 The Association of Tourism Trade Organisations India (ATTOI) said foreign tourists are unlikely to return until at least April, while domestic tourists are being deterred by a confusing system of regional lockdowns and quarantine rules.
"People don't want to go on holiday," said Manu PV, the ATTOI's secretary. "They are very worried. There is the fear factor."
County Cork: Three men from same family found dead after shooting | World News

Three men from the same family have been found dead in County Cork, Ireland, following a shooting.
The body of a man in his 20s was found in a bedroom of a property in Assolas, Kanturk, by Gardai officers.
Another body of a man in his 20s and a man in his 50s were later found on adjoining land in the northeast of the county.
Officers have confirmed that the three men were all from the same family and were found with gunshot wounds.
Gardai were called to the address at around 6.30am on Monday after a woman in her 60s alerted neighbours about gunfire at her home.
Police negotiators soon attempted to make contact with anyone inside the property.
Officers approached the house after 1pm and discovered the first body, the other two were found after an aerial search was conducted.
A full investigation has been launched, with the state pathologist and Garda Technical Bureau both expected to visit the scene.
A Garda spokesperson said no one else is being sought in connection with the incident.
An appeal has been made for witnesses or anyone with information to contact the investigating Gardai at Mallow Garda Station on 022 31450, the Garda Confidential Line on 1800 666 111 or any Garda station
Moon: 'Water traps' on surface may be more common than previously thought, say researchers | Science & Tech News

Water could be more common on the moon than previously thought in what would provide "everything that NASA needs" for future lunar missions.
Natural supplies of water there would allow astronauts to hydrate themselves and help to provide fuel for other space projects.
Researchers have suggested that in some cases tiny patches of ice might exist in permanent shadows no bigger than a penny coin.
This lunar phenomena, called cold traps, are shadowy regions of the moon's surface that exist in a state of eternal darkness.
But the only way to prove their existence could be by astronauts exploring the surface or through robotic missions.
It is thought that many of the cold traps have gone without a single ray of sunlight for potentially billions of years.
Scientists believe there may be a lot more of these traps than previous data had suggested.
Paul Hayne, assistant professor in the laboratory of atmospheric and space physics at the University of Colorado Boulder, said: "If we're right, water is going to be more accessible for drinking water, for rocket fuel, everything that NASA needs water for.
"If you can imagine standing on the surface of the moon near one of its poles, you would see shadows all over the place. Many of those tiny shadows could be full of ice."
Drawing on data from NASA's Lunar Reconnaissance Orbiter, a robotic spacecraft which maps the moon's surface, the researchers estimate the moon could harbour about 15,000 square miles (38,850 sq km) of permanent shadows in various shapes and sizes.
According to scientists, these might be reservoirs capable of preserving water via ice.
The team found that small-scale micro cold traps – some just 1cm (0.4in) wide – are hundreds to thousands of times more numerous than larger cold traps and can be found at both poles.
Scientists say the findings indicate water is produced or delivered on the moon by various processes, and is likely to be stored in the cold traps.
However, the researchers said the only way to prove these shadows actually hold pockets of ice would be to go there in person or with robotic diggers.
Prof Hayne said: "Astronauts may not need to go into these deep, dark shadows.
"They could walk around and find one that's a metre wide and that might be just as likely to harbour ice."
Emiliano Sala: Man in court over plane crash that killed footballer | UK News
A man who allegedly arranged the fatal flight taken by footballer Emiliano Sala has pleaded not guilty to endangering the safety of an aircraft.
David Henderson, 66, was charged after the flight crashed north of Guernsey in January last year, killing pilot David Ibbotson and passenger Sala.
The 28-year-old Argentinian striker had been travelling to the UK as part of a multimillion-pound transfer from FC Nantes in France to Cardiff City FC.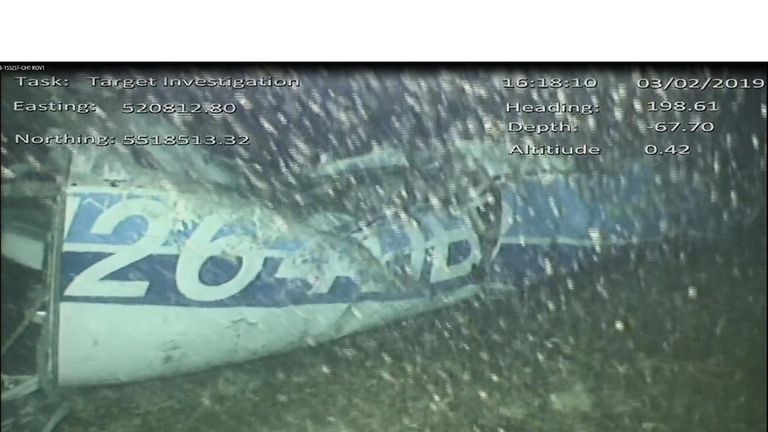 His body was recovered from the plane's wreckage the following month, but the body of Mr Ibbotson, 59, has never been found.
Cardiff Crown Court heard Mr Ibbotson, who was contracted to fly the aircraft, did not have a commercial pilot's licence at the time as it had expired in November 2018.
The court was also told bad weather was forecast for the fatal journey from Nantes to Cardiff, with the pilot allegedly not "competent to fly in such weather".
A report by the Air Accidents Investigation Branch (AAIB) previously found the aircraft had broken up mid-flight while being flown too fast for its design limits, and that the pilot had lost control while trying to avoid bad weather.
It also concluded Mr Ibbotson was probably affected by carbon monoxide poisoning, likely caused by a failure in part of the exhaust's tailpipe.
The pilot had no previous training to fly at night and he was paid for the flight, even though his licence did not permit it.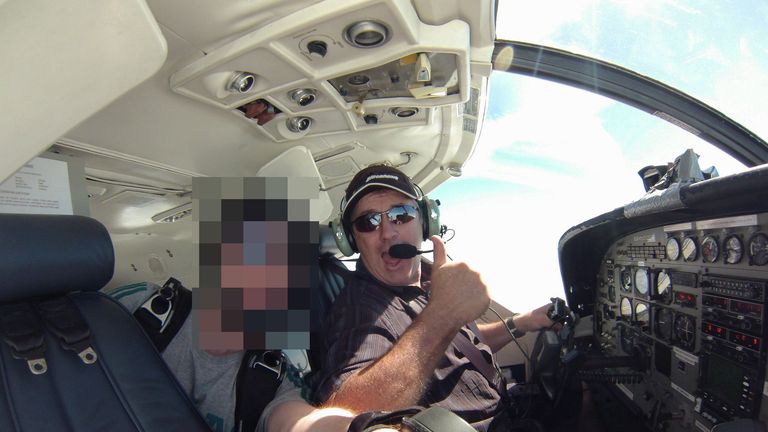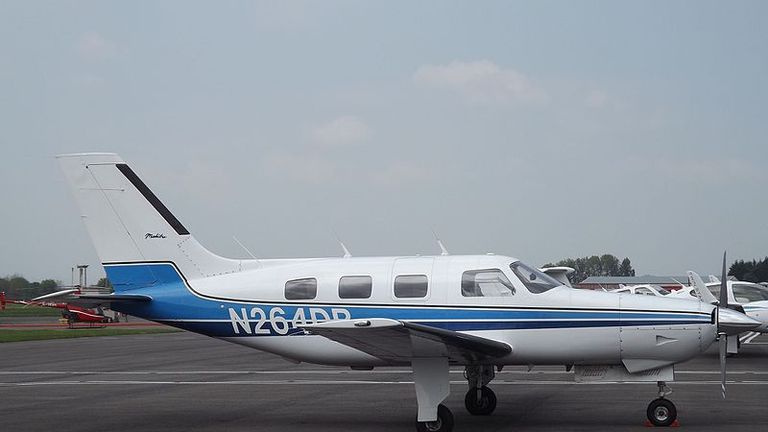 Henderson, from Hotham in the East Riding of Yorkshire, appeared in court via video link to deny two offences under the Air Navigation Order brought by the Civil Aviation Authority.
The court heard he was charged with endangering the safety of an aircraft, as well as attempting to discharge a passenger without valid permission or authorisation.
Defence lawyer Stephen Spence raised the issue of whether Cardiff was an "appropriate venue" for a fair trial, given Sala's link with the football club.
Henderson's trial date has been set for 18 October 2021 and he was granted unconditional bail until the trial begins.