'This is for my children': Hong Kongers prepare to seize UK offer of a new life | World News
This isn't how Mrs Lee imagined her middle age in Hong Kong: doing an anonymous interview, using a pseudonym, as she prepares to leave her home.
"I am a traditional Hong Konger," she tells Sky News. "I believe there ought to be justice."
"I'm not young. I'm 48 and my husband is in his fifties. I have two children. This is for my children."
Mrs Lee is among hundreds, if not thousands, of Hong Kong residents preparing to leave the territory and take up the UK's offer of a path to citizenship there.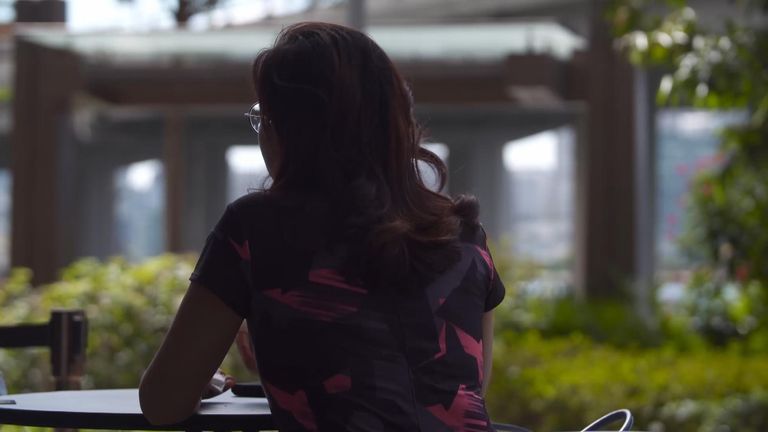 Last year's protests, and Beijing's imposition of a sweeping national security law this year, have turned Mrs Lee and her family – her children are school age – into unlikely refugees.
Before that, she says she had been "a Hong Kong pig" – someone more concerned for their own well-being than politics.
"If I had no children I might stay here and be a comfortable Hong Kong pig. I'm halfway through my life already. But when I have children so young, they can't be limited here."
"If I stay in Hong Kong, I will be a second or third-class citizen. I will never have the right to vote [for the city's leader]. And I will only have a Hong Kong passport.
"But if I have the opportunity to go to the UK, and we contribute to society, then my children will be first-class citizens, because they'll have a British passport and the right to vote."
Mrs Lee thinks that she will start a business in Manchester, probably a restaurant.
"We appreciate that the UK has opened this door to us," she says.
After Beijing imposed the national security law in Hong Kong, the British government made an offer to those eligible for a British National (Overseas) Passport – meaning anyone born before the handover of Hong Kong in 1997 and their dependants.
Around three million people are eligible.
BNO citizens will be able to stay and work in the UK for five years. After another year, they will be allowed to apply for citizenship.
China has reacted angrily, accusing the UK of interfering in its internal affairs, and has threatened to stop recognising BNO passports, although the actual implications of that are not clear.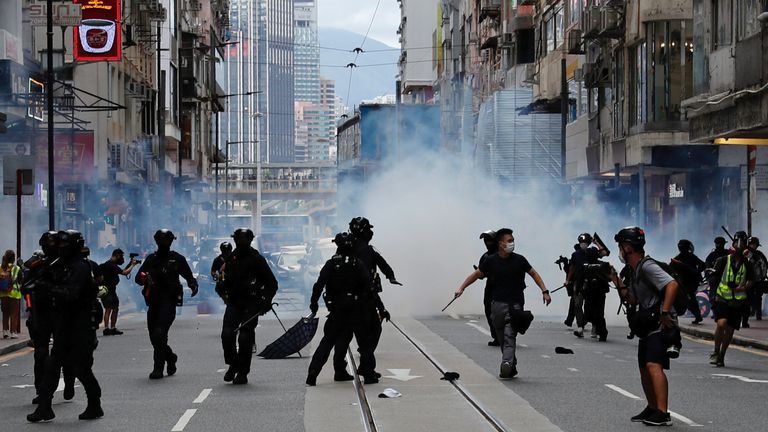 But it's not having much of a deterrent effect on people in Hong Kong.
Billy Wong, an immigration consultant, tells Sky News that there has been a "massive" increase in demand.
He estimates that, before the change in the BNO policy, it would cost between £300,000 and £400,000 to move to the UK – most of the money needed for an innovator visa to start a business, the rest for living expenses.
Now the total cost will be in the thousands.
Mr Wong says it's easier for Hong Kong people to move to the UK than Taiwan, a traditional destination.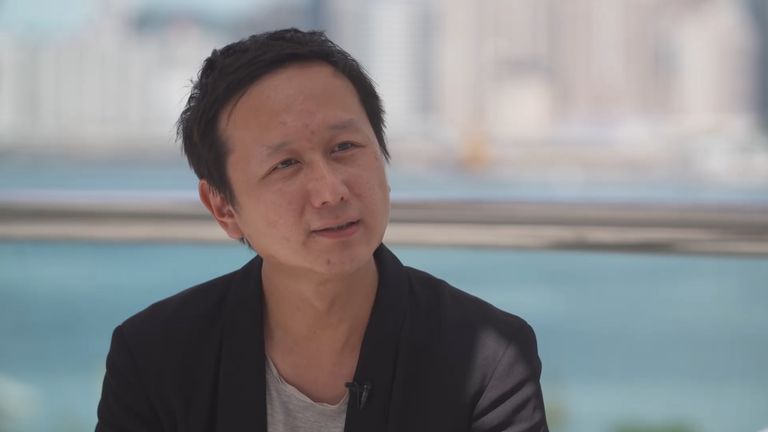 "The threshold for UK immigration has always been quite high," he tells Sky News. "Now that the door for BNO is open… the UK becomes a better option, right on your doorstep."
But others are not moving – at least not yet.
Pong, a film and documentary maker, had a BNO passport but it expired more than 10 years ago. He doesn't plan to get another.
Sky News asks what it would take for him to leave Hong Kong.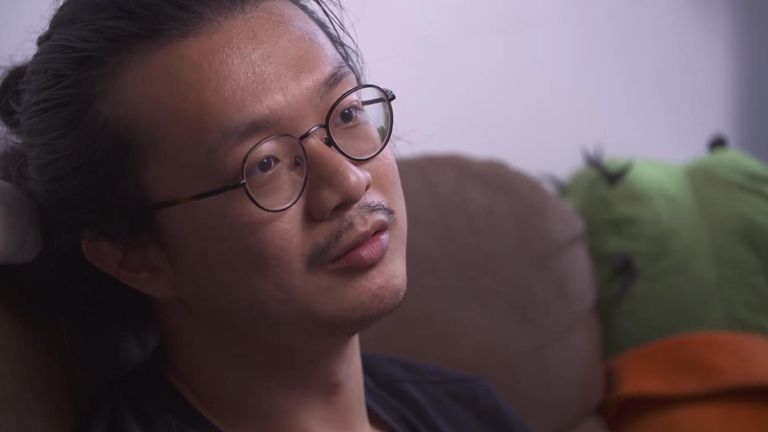 "Maybe if the freedom of speech shrinks to an extent that it affects my filming and creative production," he says.
"If it gets so bad that my life is in danger, or that I will get arrested – at that point I might consider leaving."
At that point, though, would he be able to leave?
"It's true," he says. "If I wait until then, it might be too late."
Finland's prime minister Sanna Marin 'happy and grateful' as she marries partner | World News

Finland's prime minister Sanna Marin has married her long-time partner. 
The 34-year-old PM shared photographs of her wedding to Markus Raikkonen, a former Finnish footballer, on her Instagram account, showing the couple posing together while holding a bunch of white flowers.
"I am happy and grateful that I get to share my life with the man I love," she wrote.
Ms Marin said the couple had "shared joys and sorrows", adding: "Thank you for being by my side."
The wedding took place at Kesaranta – the prime minister's official residence – on Saturday, Finland's government said.
It was attended by the couple's family and closest friends.
Ms Marin wore a satin gown while the groom was dressed in a black tuxedo, and the pair were seen holding each other and smiling.
Wedding photographer Minttu Saarni said on Instagram it was a "great honour" to capture their special day.
The couple have been together since they were teenagers and have a two-year-old daughter.
Ms Marin became Finland's prime minister in December and was the world's youngest serving head of government at the time.
The Social Democrat is a keen advocate for environmental issues.
When she became prime minister, Finland's coalition government was then made up of five parties all led by women.
Nolan sisters Anne and Linda reveal they both have cancer and were diagnosed just days apart | Ents & Arts News
Two of the Nolan sisters have spoken of their devastation after being diagnosed with different forms of cancer just days apart.
Linda and Anne, who were part of Irish pop group The Nolans with sisters Coleen, Maureen and the late Bernie Nolan, are both having chemotherapy at a hospital in Blackpool.
They were diagnosed shortly after they returned from filming a series of The Nolans Go Cruising in March – Linda with cancer of the liver, and Anne with breast cancer. Both have since lost their hair due to their treatment.
On the sisters' Twitter account, they said: "We will get through this together, as a family."
In an interview with The Sun, Linda, 61, said: "It's just really hard and I'm scared of dying. I don't want to die.
"I want to be around and see my great nieces and nephews grow up, and that's why I'm putting everything I've got into trying to get well."
She was also able to make a joke as she spoke about the moment the siblings discussed the shock news.
"We laughed and we cried really," she said. "It's hysterical.
"Forget the Chemical Brothers, we've become the Chemo Sisters."
Anne, 69, who has two children and three grandchildren, was reportedly tearful as she told the newspaper. "I don't want to die. I love my life so much.
"I love my daughters, my grandchildren, my friends, all my family.
"I want to live for as long as I possibly can.
"I am scared of dying as well. Even though I believe in God, I'm still scared."
:: Listen to the Backstage podcast on Apple Podcasts, Google Podcasts, Spotify, Spreaker
This is the second time Anne has had the disease after first being diagnosed in 2000.
Linda has also had the disease before – breast cancer in 2006 and secondary cancer on her pelvis in 2017.
Bernie (pictured below) died in 2013, aged 52, after suffering from breast cancer.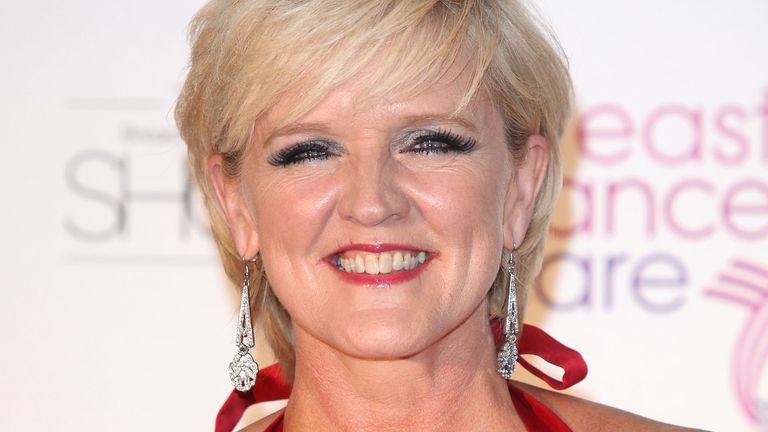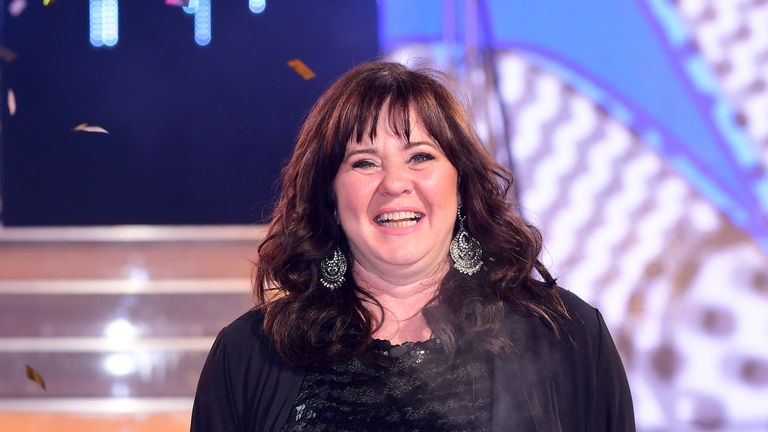 The Nolans formed in the mid-70s and found fame in the late '70s and '80s, with hits including I'm In The Mood For Dancing and Gotta Pull Myself Together.
Fans and well-wishers have inundated the sisters with messages of support following their announcement.
In a tweet from her official account, Loose Women presenter and sister Coleen, 55, urged people to "keep them in your thoughts" and said: "They've beaten it before – they can beat it again."
Polonium And The Piano Player: Lives of Litvinenko and musician 'forever intertwined' after poisoning | UK News
The image of Alexander Litvinenko lying stricken on his hospital bed in London in 2006 is one which many people will remember vividly.
The ex-KGB agent had lost all his hair, his skin was discoloured and he looked near death.
What nobody knew at the time this image was published was that Litvinenko had been poisoned by one of the deadliest substances known to man – Polonium 210, a highly radioactive uranium enriched poison.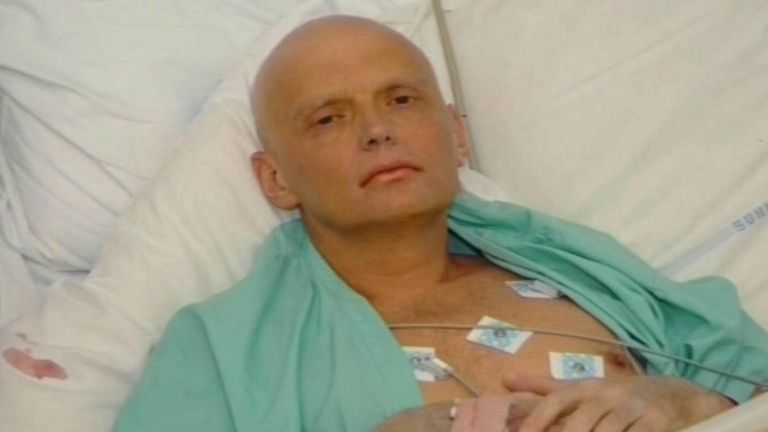 :: Listen to Polonium and the Piano Player on Apple Podcasts, Spotify, Spreaker or wherever good podcasts are listened to
Just days after the world bore witness to this terrible image, Litvinenko died, and we learned how he succumbed to the effects of Polonium 210, after 23 agonising days in hospital.
What we know now, following the 2016 public enquiry into his death, was that in all probability, Litvinenko was poisoned by the Russian state and with the knowledge of President Vladimir Putin.
The story has since been labelled a real life spy thriller, however it was only after first meeting Derek Conlon in 2016, that I really paid attention to the fact there were other victims in this poisoning – members of the public.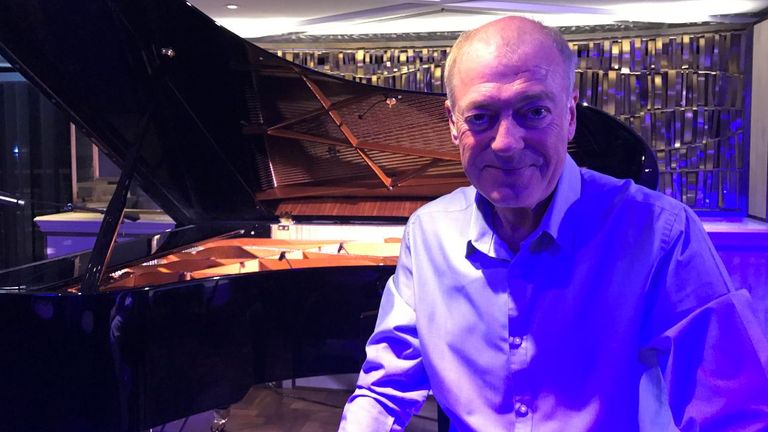 And that the release of a highly unstable nuclear substance impacted the lives of many others, who continue to live with the legacy of this attack.
Conlon is of course the main focus of Polonium and the Piano Player – having been the resident pianist in the Pine Bar of the Millennium Hotel in Mayfair on the afternoon of the poisoning.
But just by doing what millions of us do every day in the UK, ordering a cup of coffee, the Dubliner would see his life change forever – after he was served a cappuccino in the same radioactive cup used to poison Litvinenko.
In previous episodes of Polonium & the Piano Player, Conlon's journey to the hotel on the day of the attack has run in parallel with that of Litvinenko's, a man just four months his junior and his complete opposite in so many ways.
In episode four, Conlon discovers that their lives will be forever intertwined.
Just how much, is one of the remarkable aspects of this episode, where years spent trying to outrun the fallout of the attack finally come to a head.
Conlon, the unassuming stage musician, has up to now been cast as a both a victim and a suspect in this story. Fearing for his life and caught up in an international crisis he is too is forced to consider the role of fate and destiny.