New swine flu found in pigs in China with 'human pandemic potential' | World News
A new strain of swine flu which has the potential to spread to humans and cause another pandemic has been identified by researchers in China.
Named G4 EA H1N1, the virus is similar to the swine flu that caused a pandemic in 2009 and possesses "all the essential hallmarks of a candidate pandemic virus", according to the authors of the study.
Scientists at Chinese universities and China's Centre for Disease Control and Prevention (CDC) detected the new virus after analysing 30,000 nasal swabs from pigs in slaughterhouses in 10 Chinese provinces between 2011 and 2018.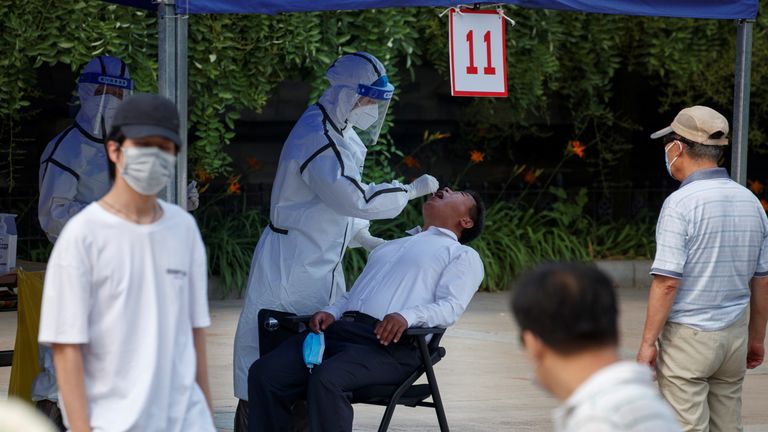 They found the new strain has been predominant among pigs since 2016.
One in 10 pig farm workers tested also showed elevated levels of the virus in their blood, particularly those aged 18 to 35 years old.
Tests showed that any immunity humans gain from exposure to seasonal flu does not provide protection from G4.
The researchers said they are concerned the virus could mutate so that it can pass from human to human and spark a global outbreak.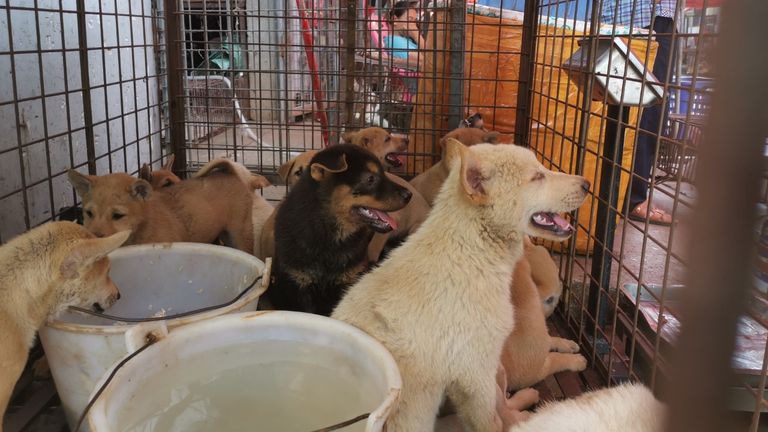 "Such infectivity greatly enhances the opportunity for virus adaptation in humans and raises concerns for the possible generation of pandemic viruses," they said.
"Systematic surveillance of influenza viruses in pigs is essential for early warning and preparedness for the next potential pandemic.
"Close monitoring in human populations, especially the workers in the swine industry, should be urgently implemented."
But while it is capable of infecting humans, there is no imminent threat of a new pandemic, said Carl Bergstrom, a biologist at the University of Washington.
:: Listen to the Daily podcast on Apple Podcasts, Google Podcasts, Spotify, Spreaker
"There's no evidence that G4 is circulating in humans, despite five years of extensive exposure," he said on Twitter after the paper's publication.
"That's the key context to keep in mind."
The study was published in the US journal, Proceedings of the National Academy of Sciences (PNAS).
Elephant deaths: Mystery after hundreds of animals die in Botswana | World News
Officials in Botswana are investigating the unexplained deaths of at least 350 elephants in just a few weeks.
Elephants were first reported to have died in the Okavango Delta, northern Botswana at the beginning of May.
By mid-June, the number of deaths stood at 169, but this figure has now more than doubled, with an aerial survey revealing 70% of the carcasses centred on watering holes.
The cause of the deaths is not yet known, but the government claims the two most likely possibilities – poisoning by humans and anthrax – have already been ruled out.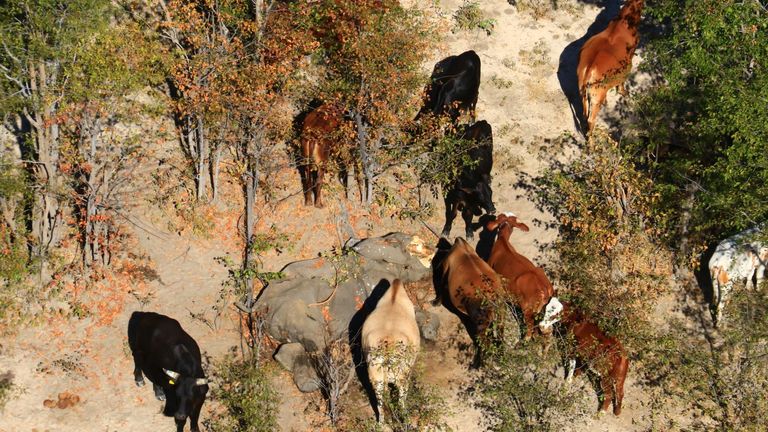 Dr Niall McCann, director of conservation at the UK-based charity National Park Rescue, described the situation as a "catastrophic die-off" and called for a further probe.
He told Sky News: "At least 350 elephants have died – the scale of it is astonishing.
"Botswana is home to a third of Africa's elephants and 10% of those are in this region, so this could have a real impact on the global population."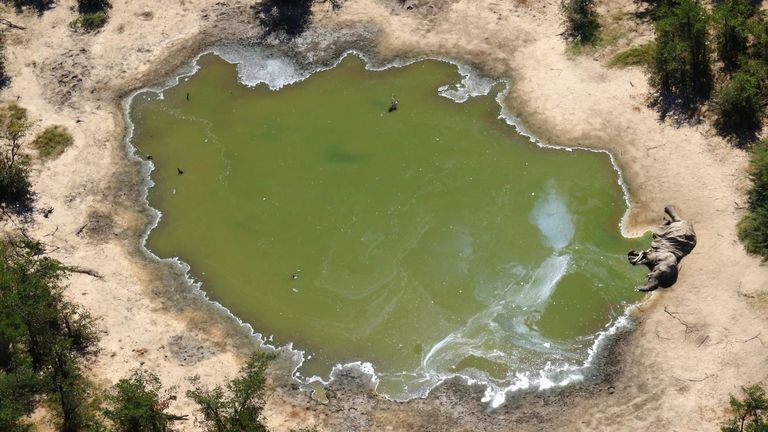 Locals claim both male and female elephants of all ages have died.
They have also reported seeing the creatures stumbling around in circles before they die, suggesting they may have been neurologically impaired.
Dr McCann said experts on the ground are not yet sure whether the substance behind the deaths is naturally-occurring or administered by humans.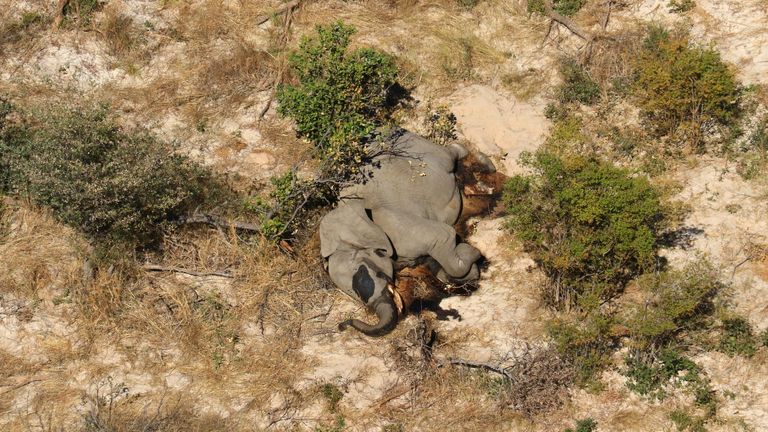 He added: "It could make its way to humans and that's very worrying at a time when the transmission of diseases from animals to humans is very much on people's minds because of the coronavirus."
People living nearby say they have seen several more elephants looking weak, which means the number of deaths could increase further.
Dr McCann said it is the "most shocking conservation event of his lifetime".
Elephants and eco-tourism account for a huge part of Botswana's GDP, which means this could risk an economic crisis as well as a public health one.
"We desperately need to get to the bottom of this," he said.
The main threat to Africa's elephant population is poaching, but in Botswana, numbers have grown from 80,000 in the late 1990s to 130,000 in recent years.
Sir Everton Weekes dies aged 95: Cricket mourns the loss of a 'legend, hero and icon' | World News
Legendary West Indian batsman Sir Everton Weekes has died at the age of 95.
The Barbados-born star was feted as one of 'the three Ws' alongside Sir Clyde Walcott and Sir Frank Worrell, with the trio representing one of the game's most formidable batting units for more than a decade after each made their Test debuts weeks apart in 1948.
Weekes continues to hold the record for consecutive Test centuries, making five in a row in his first year of international cricket – four against India and one against Sir Gubby Allen's England.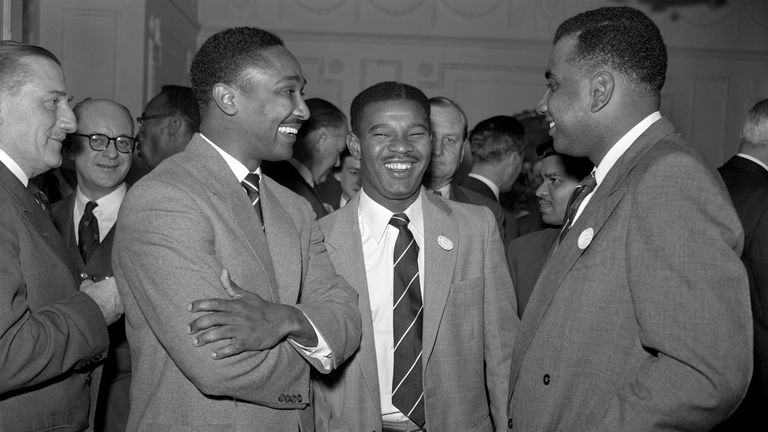 His famous streak might have been extended to six had he not been run out somewhat controversially for 90 in Madras.
He played a total of 48 Tests, scoring 4,455 runs with an average of 58.61, hitting 15 hundreds.
Worrell and Walcott, who died in 1967 and 2006 respectively, are both buried at the 3Ws Stadium just outside Bridgetown and a plot has long been left vacant for their long-time teammate should his family choose to accept it.
Announcing the news, Cricket West Indies (CWI) tweeted: "Our hearts are heavy as we mourn the loss of an icon. A legend, our hero, Sir Everton Weekes.
"Our condolences go out to his family, friends and many fans around the world. May he rest in peace."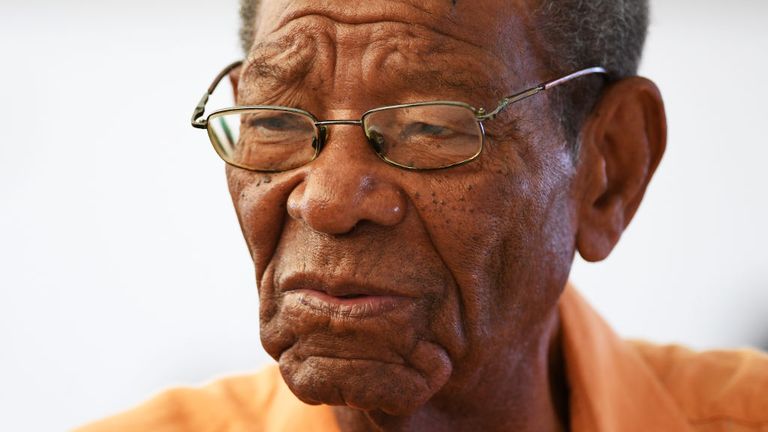 The West Indian Players' Association added its voice to a chorus of condolences, tweeting: "We salute a great West Indies icon; Sir Everton made an invaluable contribution to the sport, his country and the region, we were blessed to have him among us, may his soul rest in peace."
England, who are currently playing host to the West Indies Test squad, posted: "A true great of the game. Our thoughts and condolences go out to Sir Everton Weekes' family and friends."
Weekes was awarded his knighthood in 1995, following his two friends in earning the honour, and the Caribbean's four-day tournament is played for the Headley/Weekes Trophy – honouring him alongside another master batsman, George Headley.
Among his four children, one – David Murray – followed his lead by turning out for the West Indies and earned 19 Test caps as a wicketkeeper between 1978 and 1982.
Hong Kong: UK summons Chinese ambassador over 'deep concern' for new security law | UK News
The Foreign Office has summoned the Chinese ambassador to make clear the UK's "deep concern" over the new Hong Kong national security law.
Liu Xiaoming was called to a meeting with the Foreign Office's permanent under-secretary Sir Simon McDonald on Wednesday, hours after China imposed a new national security law on Hong Kong.
Sir Simon made clear the UK's "deep concern" over the new law, which was proposed a month ago and came into law at 11pm in Hong Kong on Monday – without the details being published first.
He reiterated that the law breaches the Sino-British Joint Declaration which was signed in 1984 and gave Hong Kong almost full autonomy for 50 years after Britain handed the territory back to China in 1997.
It is only the second time a Chinese ambassador has been called to the Foreign Office about Hong Kong since 1984.
The new security law drawn up by Beijing makes secessionist, subversive, or "terrorist" activities illegal in Hong Kong – as well as foreign intervention in the city's internal affairs.
Foreign Secretary Dominic Raab offered 2.9 million people in Hong Kong citizenship rights on Wednesday as police in Hong Kong started arresting peaceful protesters for carrying leaflets supporting Hong Kong independence on the 23rd anniversary of the handover.
Accusing China of a "grave and deeply disturbing" breach of the joint declaration, he said the "bespoke" visa route would let British Nationals Overseas – people who were Hong Kong citizens before 1997 – and their dependents come from Hong Kong to work or study in the UK for five years.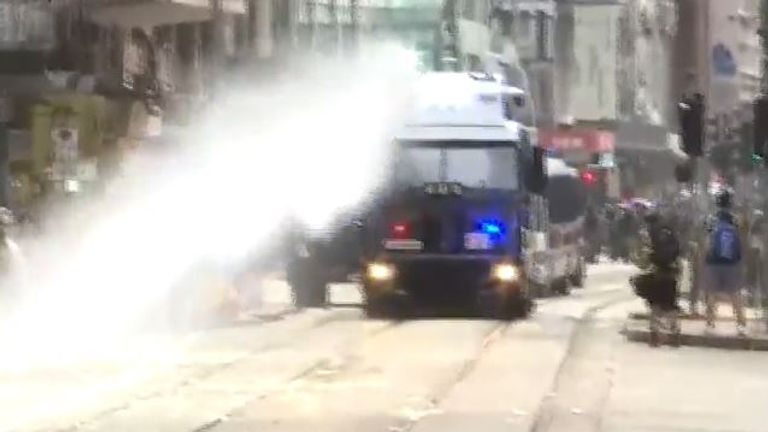 They will then be able to apply for settled status and – if successful – can apply for citizenship one year later.
But Victor Gao, who was former Chinese leader Deng Xiaoping's translator, said he "seriously doubts" the British government will follow through on its promise.
He told Sky News: "They didn't do it in 1997 and I don't think they'll do it now.
"If you compare Hong Kong to Britain, lots of people in HK love living there because it's a good place to do business, very low taxes, people won't choose to leave."
He said that anybody who cares for Hong Kong's future would support the new law and claimed lots of Hong Kongers do because they are fed up of the past 12 months of "violence, anarchy and an attack on the rule of law".
Mr Gao insisted the right to protest and demonstrate and the freedom of speech and assembly are "fully protected" under the new law, despite 370 people being arrested on Wednesday – including 10 for "breaching" the new law.
Emily Lau, a former chair of Hong Kong's Democratic Party, said she thinks some people will be "very keen" to take Mr Raab up on his offer, but "certainly not millions" as she hopes other allies such as Australia, Canada, New Zealand and the US will also help.
She told Sky News: "Certainly, I hope there will be an international lifeboat scheme to help the very frightened people of Hong Kong."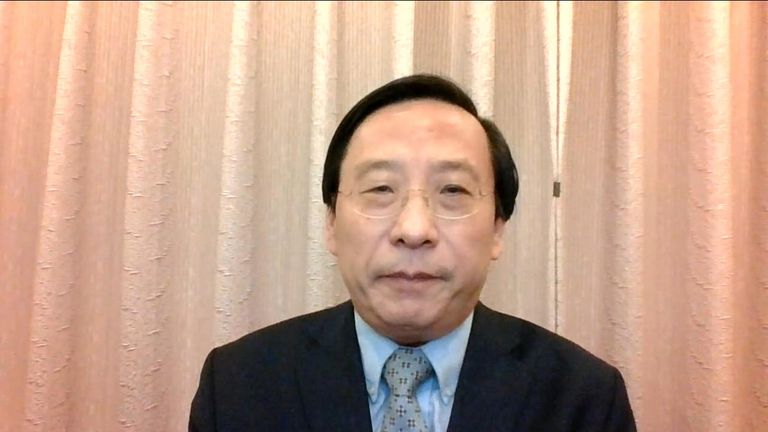 Chris Patten, Hong Kong's last governor under British rule, said the new law was a "complete overturning of One Country, Two Systems" – the principle under which the declaration was formed.
He called the law "Orwellian", said it will damage Hong Kong's economy, and said that the UK and its allies need to stand up to China.
Lord Patten told Sky News: "We should work with them, make clear that when China behaves reasonably that's fine and we'll work with them, when they behave badly we'll call them out, there will be consequences.
"There has to be, otherwise the 21st century will become increasingly unstable, increasingly less prosperous and increasingly dangerous."