Coronavirus: Mainland China cases now exceed SARS as death toll hits 132 | World News
The coronavirus death toll in China has risen to 132 and the total number of confirmed cases has reached just shy of 6,000, making it more widespread on the mainland than the notable SARS outbreak of 2002 and 2003.
Twenty-six people have died in the last 24 hours, health authorities said on Wednesday – and there has been been an increase in confirmed cases of 1,459, taking that total to 5,974.
The latest figures emphasise just how quickly the virus has spread in mainland China, where severe acute respiratory syndrome (SARS) infected 5,327 people and killed 349 between November 2002 and July 2003.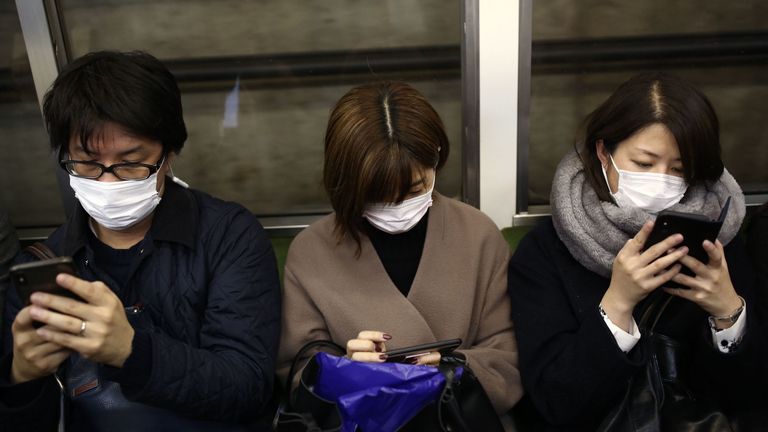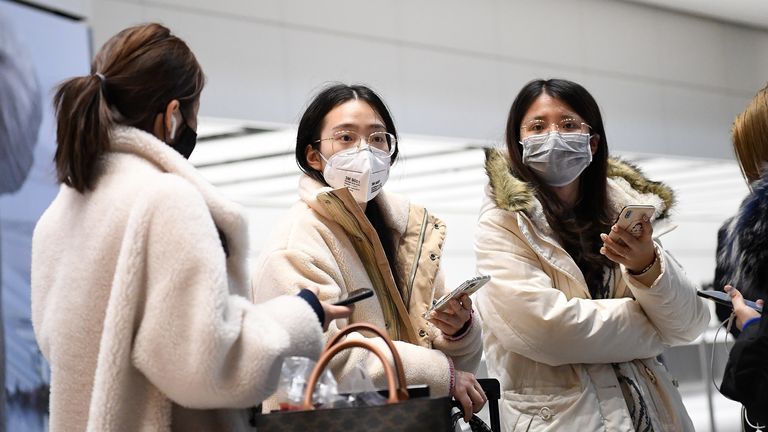 All but one of the newly recorded deaths came in Hubei province, which is where the city of Wuhan is located.
Wuhan is the epicentre of the virus and was placed under lockdown by the Chinese government, prompting other countries including Britain and the US to start evacuating their nationals from the city.
Governments around the world are advising people not to travel to China as uncertainty remains over how dangerous the mystery virus is and how easily it spreads between humans.
It is from the same family as the common cold as well as more serious illnesses like SARS.
There have been confirmed cases in countries across Asia, North America and Europe, although there have been no fatalities outside China.
Despite spreading, the World Health Organisation (WHO) has not classified the virus as a global emergency.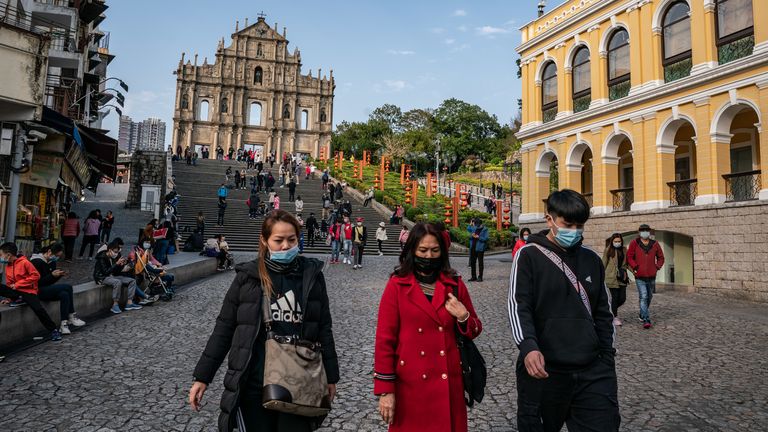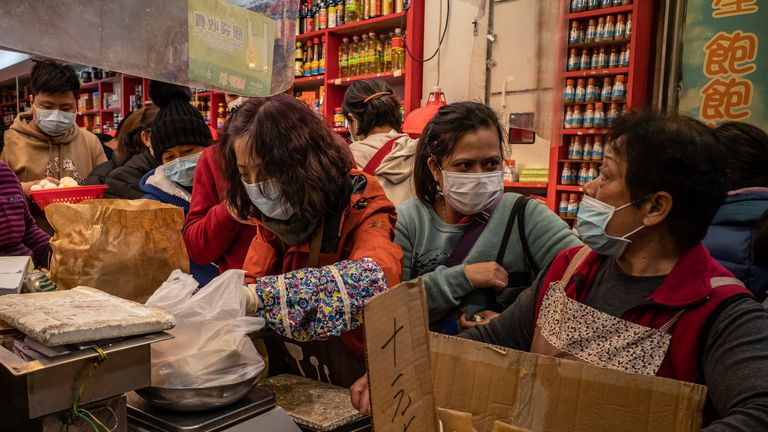 On Tuesday, UK health officials said 97 had been tested for the virus but all were negative, but England's director for health protection later warned it may still be present in the country.
People who have recently returned from Wuhan recently have been urged to "self-isolate".
Some nations are taking more drastic action than others in their bid to avoid any major outbreaks among their citizens, with the Philippines having issued a temporary blanket ban on tourist visas for Chinese nationals.
Hong Kong will cut all rail links to mainland China and halve the number of flights, South Korea will send a plane for its citizens and many other governments have also planned evacuations.
Australia is among them, but Prime Minister Scott Morrison has said those who are flown out of Hubei province will be quarantined on Christmas Island.
British officials believe up to 200 citizens currently in Wuhan will want to return to the UK, and the Foreign Office is advising people in other parts of China to "make decisions based on their own personal circumstances".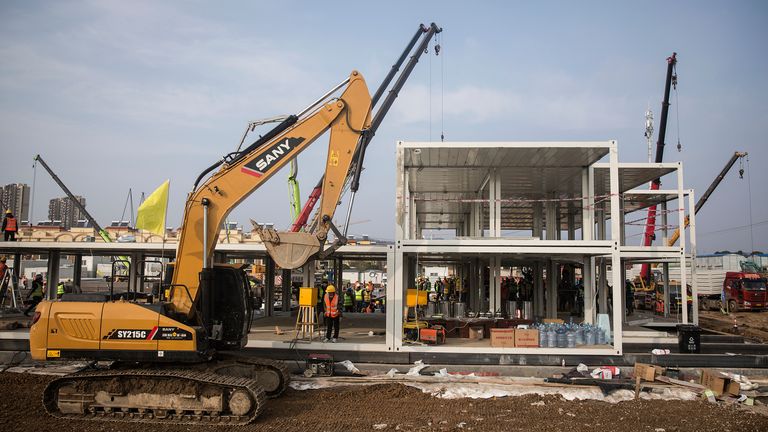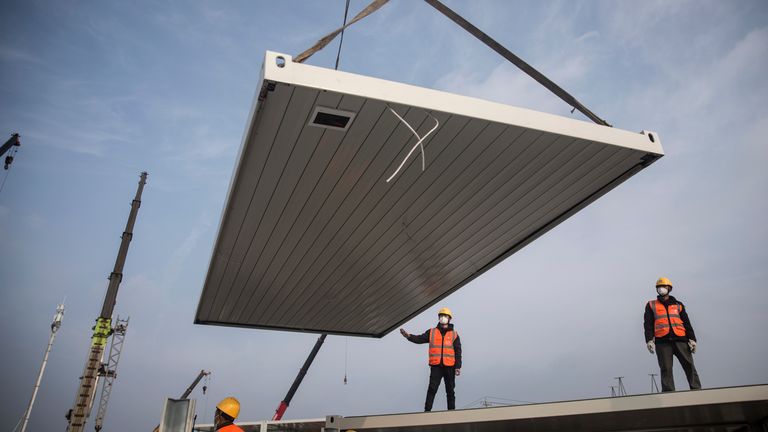 Wuhan is one of 17 cities in Hubei province that China has cut off access to, trapping more than 50 million people in the most far-reaching disease control measures ever imposed.
Wuhan is building two hospitals in a matter of days to add 2,500 beds for treatment of patients with the virus, with authorities having warned that the virus is getting stronger and that they are unclear on its potential to mutate.
China responded similarly to the SARS outbreak, which eventually killed nearly 800 people around the world.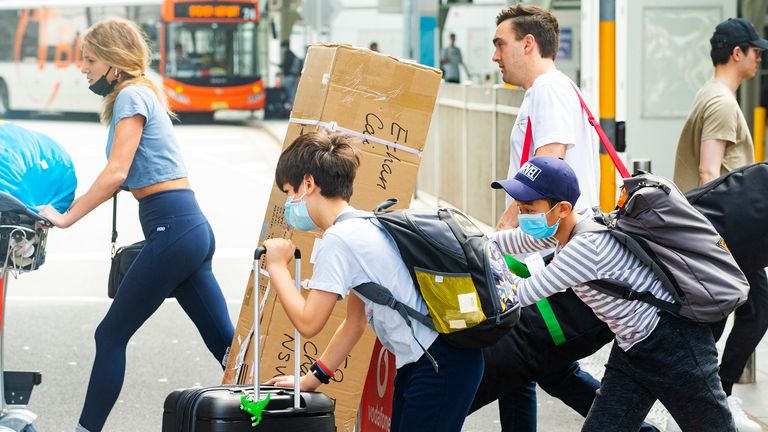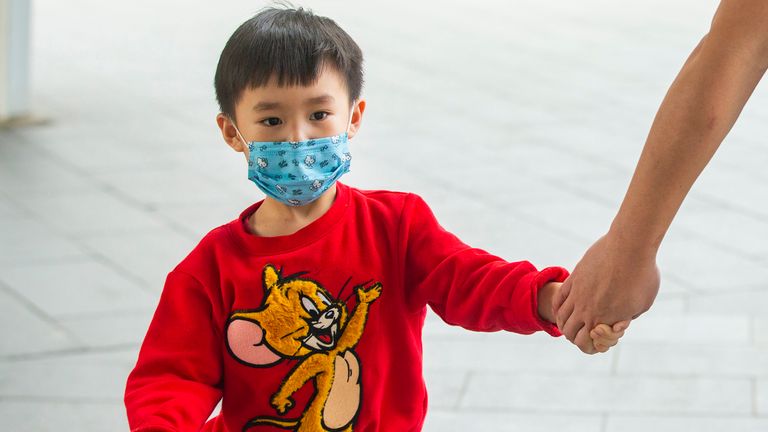 While anxiety continues to grow in tandem with the number of confirmed cases, there is already hope among some scientists that there could be a vaccine in the offing.
Researchers from The Peter Doherty Institute for Infection and Immunity in Melbourne have said they have grown a version of the virus that could be used to develop a vaccine.
It was grown from a patient sample received last week and will be used to generate an antibody test, which allows detection of the virus in patients who have not yet displayed any symptoms.
Dr Julian Druce said: "The virus will be used as positive control material for the Australian network of public health laboratories, and also shipped to expert laboratories working closely with the WHO in Europe."
Ghost ship brought ashore in Ireland by Storm Dennis | World News

After more than a year adrift at sea, a ghost ship has washed ashore in Ireland thanks to the power of Storm Dennis.
The Alta cargo vessel, originally from Tanzania, had floated for thousands of miles since its small ten-man crew was rescued by the US Coast Guard back in October 2018.
On Sunday – as the UK, Ireland and parts of mainland Europe felt the force of Storm Dennis – the boat finally hit dry land when it ran aground near Ballycotton in County Cork.
Rescue 117 was tasked earlier today to a vessel aground near Ballycotton, Cork. There was nobody on board. Previously the @USCG had rescued the 10 crew members from the vessel back in September 2018. The vessel has been drifting since and today came ashore on the Cork coastline. pic.twitter.com/NbvlZ89KSY

— Irish Coast Guard (@IrishCoastGuard) February 16, 2020
"Rescue 117 was tasked earlier today to a vessel aground near Ballycotton, Cork," said the Irish Coast Guard.
"Thankfully there was nobody on board.
"Previously the US Coast Guard had rescued the 10 crew members from the vessel back on September 30 2018.
"The vessel has been drifting since and today came ashore on the Cork coastline."
Engineers will inspect the 80-metre long vessel while it remains aground in Ireland, Cork City Council has said.
Members of the public have been warned to stay away as the ship is stranded on a dangerous and stretch of coastline, with the waters still raging following the weekend's extreme weather.
RTE reports that a pollution risk assessment will be carried out, but it is not believed to pose any immediate concern given the length of time the vessel – which dates back to 1976 – has been adrift.
Two days ago @hmsprotector discovered this apparently abandoned Merchant Vessel whilst mid-Atlantic. We closed the vessel to make contact and offer our assistance, but no one replied! Whilst investigations continue we're unable to give you more detail on this strange event.🌊🚢🇬🇧 pic.twitter.com/x29sB5IF06

— HMS Protector (@hmsprotector) September 2, 2019
Sunday's surprise arrival was the first time the Alta had been seen since last September, when a Royal Navy ship tweeted that its crew had spotted it in the middle of the Atlantic.
"We closed the vessel to make contact and offer our assistance, but no one replied," the HMS Protector said.
"Whilst investigations continue we're unable to give you more detail on this strange event."
The Alta crew abandoned ship after calling for help during a trip from Greece to Haiti, when it ran into trouble and was left drifting for nearly three weeks.
They were about 1,300 miles southeast of Bermuda when they were rescued by the US Coast Guard.
Tesla ordered to stop clearing trees at German factory site | Business News

Tesla has been ordered to stop cutting down trees at the site in Germany where it is planning to build its first car and battery factory in Europe – after environmentalists objected.
The electric car maker had announced in November that it planned to build the "gigafactory" at a site near Berlin.
It has not yet won planning permission to build the plant but was cleared by state authorities to cut down 92 hectares (227 acres) of forest.
Hundreds of demonstrators have protested over the threat they say the factory poses to local wildlife and water supplies.
On Sunday, a court issued an order to stop the tree-felling pending a ruling on a complaint brought by local environmentalist group Gruene Liga Brandenburg (Green League of Brandenburg).
Without the court's injunction, the work would have been completed in only three more days, the court said.
"It should not be assumed that the motion seeking legal protection brought by the Green League lacks any chance of
succeeding," the court added.
Pro-business German legislators have warned that the legal battle against the gigafactory would damage the country's image as a place to do business.
Tesla currently has two gigafactories in the US and one in China. It had hoped to complete the factory in Germany by the middle of next year.
The company's shares have rocketed by 340% since last June as more investors bet on boss Elon Musk's growth ambitions.
High school ring lost in US found 47 years later in Finnish forest | World News
In 1973, a teenage Debra McKenna accidentally left her future husband's ring in a department store in the US town of Brunswick Maine.
Fast forward 47 years and it has been found by a sheet metal worker – buried in a Finnish forest.
Ms McKenna, 63, lost the ring in Portland when she was a student at Morse High School, the Bangor Daily News reported.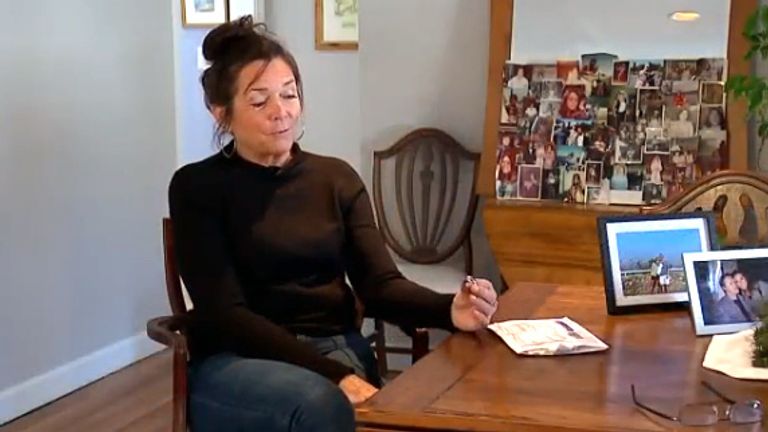 The ring, which had engravings identifying the school, belonged to Ms McKenna's late husband Shawn, who she dated all throughout high school and college.
The couple was married for 40 years until Shawn died in 2017 after a six-year battle with cancer.
Shawn gave Ms McKenna the ring before he left for college, but she accidentally left it in a department store.
She said the ring was largely forgotten until the worker found it buried under eight inches of soil in Kaarina, a small town in southwest Finland.
Finnish media reports that Marko Saarinen was using a metal detector when he found the blue-stoned, silver ring.
"Usually my findings are bottle caps or other junk," he said.
Mr Saarinen contacted the alumni association, who had no trouble identifying the ring's owner as it bore the 1973 graduation date and the initials S.M.
Ms McKenna said she cried when the ring arrived in the mail at her Brunswick home last week.
"It's very touching in this world of negativity, to have decent people step forward and make an effort," she said.
"There are good people in the world, and we need more of them."
Ms McKenna has no idea how the long-lost ring ended up in a Finnish forest.
She said Shawn spent some time working in Finland in the early 1990s – but nowhere near the city where the ring was found and he had not seen the ring in 20 years at that point.