'Gang life almost impossible to escape,' says former addict in wake of teenager's murder | World News
A former teenage drug addict and dealer says it is "nearly impossible" for young men enticed by the gangland crime lifestyle in Ireland to escape.
Philip Richardson, 51, spoke to Sky News ahead of a rally in Drogheda, County Louth, a community stunned by the brutal murder of a 17-year-old.
Keane Mulready-Woods, who had links to a criminal gang, was killed and his body dismembered in a ruthless escalation of a feud in the underworld.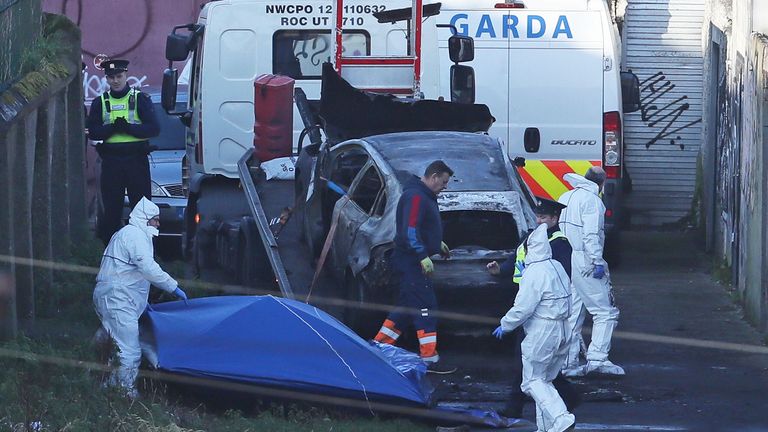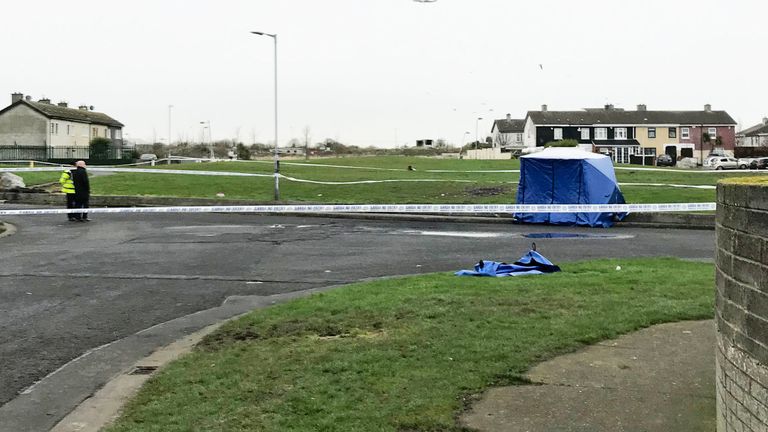 Mr Richardson said: "When you're so young involved in it and you get a taste of the money, and you get a taste of the power as a young boy, and you're drawn to people who you see as having made it, there's a tremendous power that takes over your life.
"It's nearly like you're addicted to the whole lifestyle. To break out of it is nearly impossible.
"The money, the recognition, you just want to please people and then of course, you've access to drugs, the best clothes, the best cars, all the things that you see in a Hollywood movie.
"It's just at your own doorstep and you think it's never going to end."
Police in Ireland have had some success in tackling the activities of major criminal figures, but smaller groups are filling the vacuum and some of them are more ruthless.
The teenage victim's limbs were found in a sports bag on a housing estate, and his head in a burnt-out car on the outskirts of Dublin.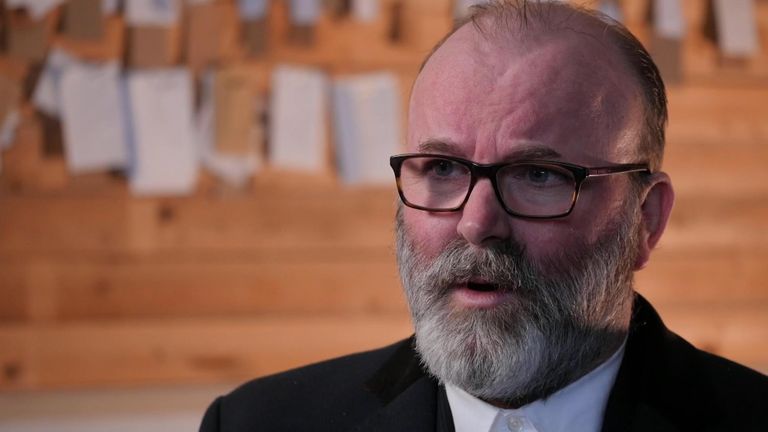 Detectives believe his killers were forced to abandon their plan to intimidate rivals by dumping his body parts on the doorstep of another local godfather.
Mr Richardson said: "Everything has changed. People are terrified. We're witnessing stuff now where we're becoming desensitised to people being murdered.
"We're losing our sense of decency and families are absolutely in fear. They want to protect their kids. They want to protect their communities."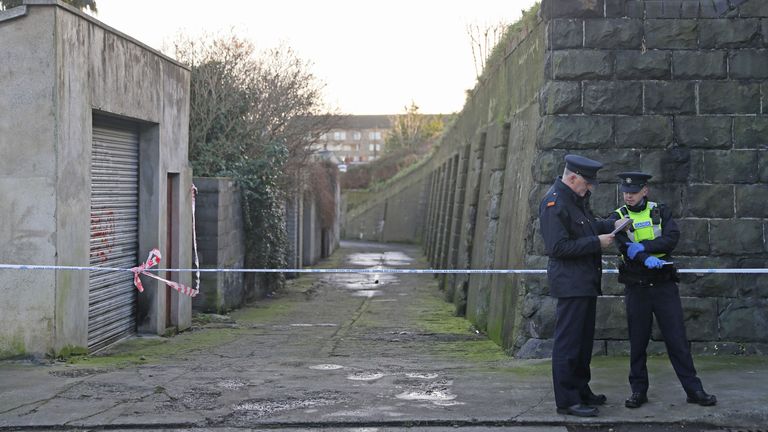 Mr Richardson, who says he would be dead by now had he not found faith, is pleading with this generation of young people to seek help.
He said: "I think what brought me to my senses was the reality that if I keep going the way I am, I'm going to die. I didn't want to die. I did an awful lot of damage in my world at that time.
"If I had have been around in the level of what's going on, I would have died.
"I would have ended up like any of those people in that world. I don't judge any of them. My heart breaks for them because human life is precious."
Syria: Turkey threatens Idlib military offensive as talks with Russia break down | World News
Talks between Turkey and Russia over the conflict in Syria's Idlib province have broken down as Ankara said it was only a "matter of time" before it launched a military offensive.
The two countries back opposing sides in the nine-year Syria conflict, but had promised to try to find a political solution to end it.
However, 13 Turkish troops were killed during a Syrian government offensive in the last rebel stronghold of Idlib, which borders Turkey, toppling the fragile balance.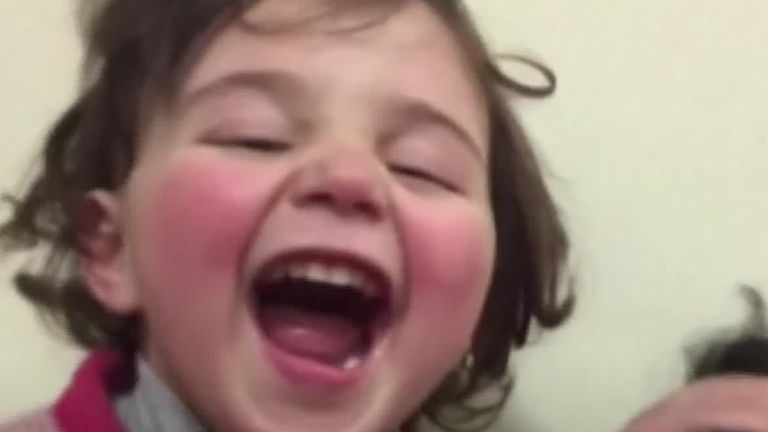 Russian foreign minister Sergey Lavrov said no agreement had been reached on Wednesday but the Syrian government, which Moscow supports, is upholding previous agreements and also reacting to provocations.
He said militant attacks on Syrian and Russian forces are continuing in Idlib where almost a million civilians have been driven from their homes since December in Syria's largest single displacement in the conflict.
Turkish President Recep Tayyip Erdogan told his ruling AK Party the talks were unsatisfactory and "the Idlib offensive is only a matter of time".
He said Turkey, which supports several Syrian opposition groups, was determined to make Idlib a secure zone "no matter the cost".
"We are entering the last days for the (Syrian) regime to stop its hostility in Idlib. We are making our final warnings," Mr Erdogan said.
"We did not reach the desired results in our talks. The talks will continue, but it is true that we are far from meeting our demands at the table.
"Turkey has made every preparation to carry out its own operational plans. I say that we can come at any point. In other words, the Idlib offensive is only a matter of time."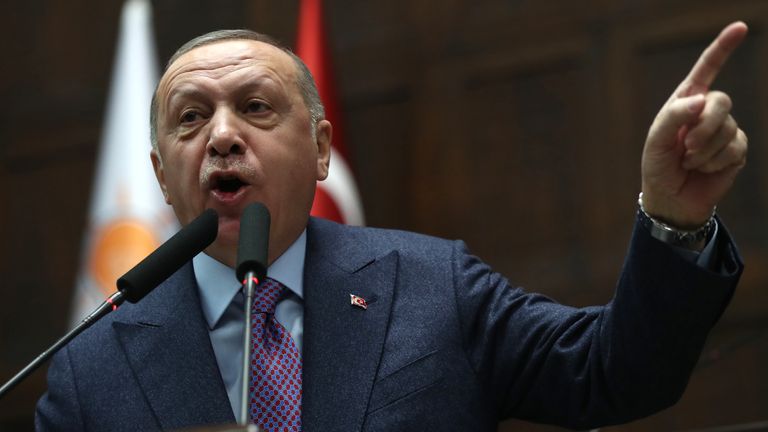 Ankara and Moscow signed an agreement in 2018 to establish a de-escalation zone in Idlib which allowed both sides to set up military observation posts.
Since violence escalated in the region, both sides have engaged in a tit-for-tat over who is flouting the agreement.
Several rounds of talks have been held but failed to find a solution.
Mr Erdogan said Turkey has given the Russian-backed Syrian forces until the end of February to withdraw from Idlib.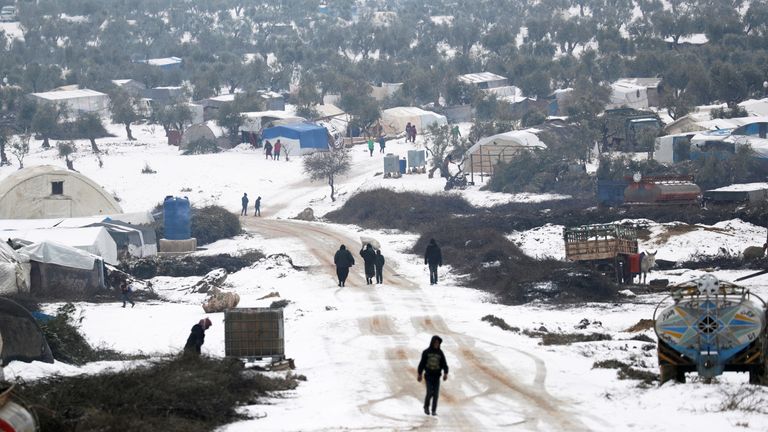 "We will not leave Idlib to the (Syrian) regime, which does not understand our country's determination, and to those encouraging it," he said.
The UN has said a full-scale battle for Idlib could result in a "bloodbath".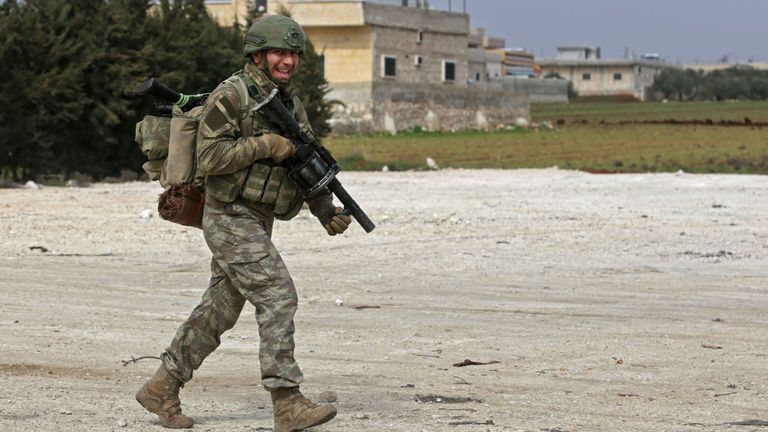 Over the past few years the province's population has doubled to about three million, including one million children.
Several warring rebel factions control Idlib, with the dominant force the al Qaeda-linked jihadist alliance, Hayat Tahrir al Sham.
The group had between 12,000 and 15,000 fighters in Idlib and surrounding areas in January, the UN estimated.
Japan: Passengers leaving coronavirus-hit cruise ship criticise quarantine 'nonsense' | World News
After two weeks of coronavirus quarantine, today is the first day of freedom for more than 400 passengers who have been stuck on the Diamond Princess cruise ship in Japan.
The vessel was initially carrying about 3,700 passengers and crew from more than 50 countries and regions.
At least 621 people have contracted the illness.
In the port car park in Yokohama, hazmat-clad officials greet the slow trickle of passengers who have tested negative and are cleared to leave, loading them on to specially adapted buses.
Inside the driver sits behind a protective layer of bubble wrap, dividing him from the travellers who for weeks have been living in a virus hotspot.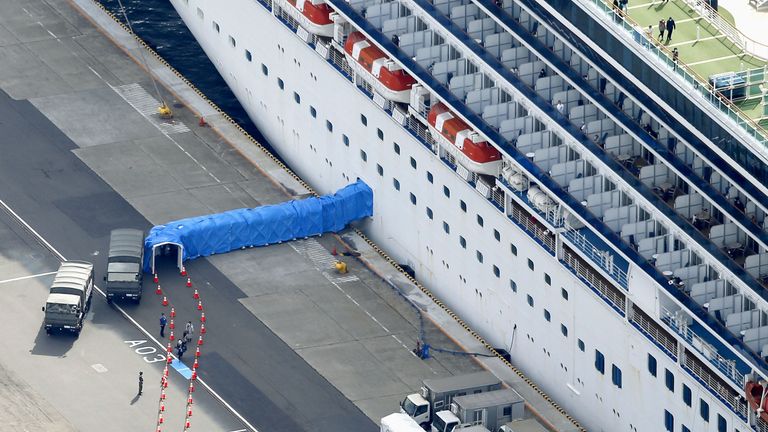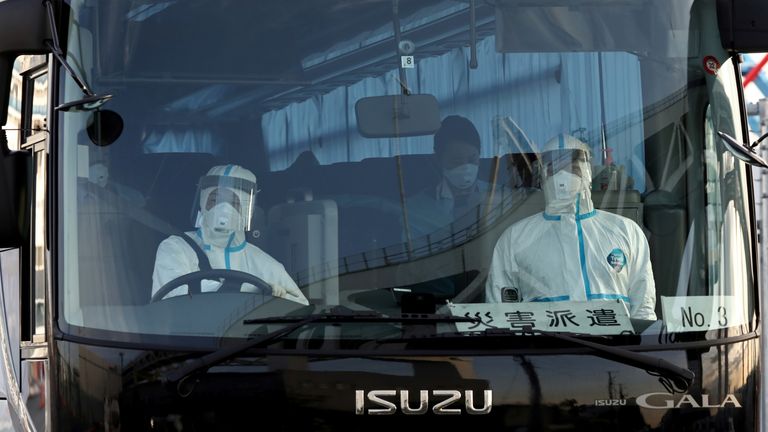 Others are collected by relatives, overjoyed that their loved ones are hopefully out of danger.
Among the first off, a Japanese man who wheels his suitcase out of the dock gate.
He doesn't want to give his name but says he is relieved to be going home and confirms his health is good.
An anonymous female passenger is also feeling confident.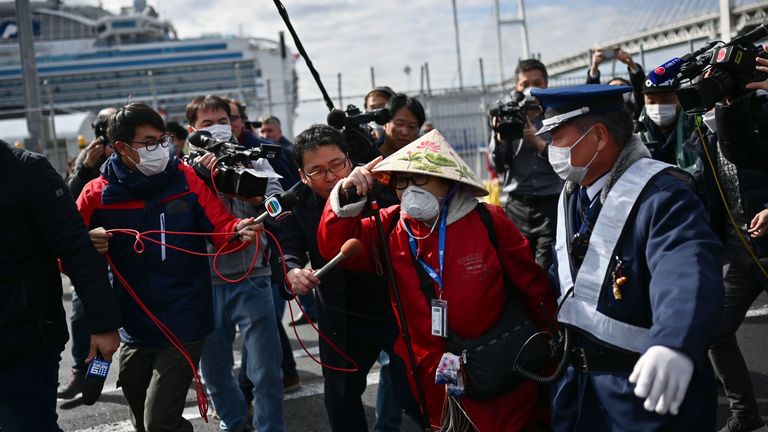 She said: "I felt totally safe, I'm that kind of person. I trusted everyone on the ship to look after me."
But others are less positive, the ship they have been confined to has been described by some on board as a floating prison where the coronavirus infection rate keeps on rising.
Hundreds of passengers, including Britons still cannot escape. They're waiting for evacuation but fearing infection.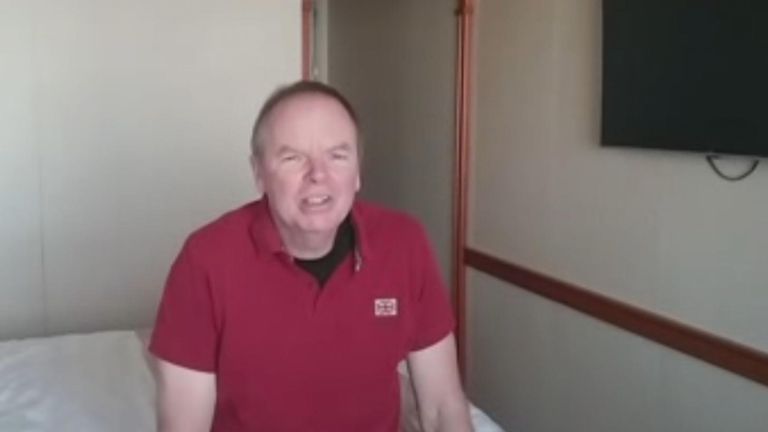 At the train station, I ask a Japanese man, who has just disembarked and also doesn't want to be named, if he feels enough was done to stop the spread of the virus on the Diamond Princess?
He said: "The ship's quarantine didn't work. It looked like a quarantine – but it was nonsense. It didn't stop the spread of the virus. It was all over the ship."
More than 600 passengers have now tested positive for coronavirus after another 79 cases were confirmed today, the highest concentration outside mainland China.
The Japanese government has again defended the way it has managed the quarantine saying "thorough action" to prevent the spread has been taken including using masks, disinfectant and keeping people apart.
:: Listen to the Daily podcast with Dermot Murnaghan on Apple Podcasts, Google Podcasts, Spotify, Spreaker
Yoshihide Suga, Japanese chief cabinet secretary, explains: "With the urgency of the current situation, Japan took full measures to ensure the prevention of the spread of the infection, taking into consideration human rights and humanitarian needs, cooperating with relevant nations and taking appropriate measures."
But the professor of infectious diseases at Kobe University, Kentaro Iwata, has been on board and is seriously concerned.
An expert who has worked with ebola and SARS, he wrote in an online blog: "Inside the Princess Diamond I was so scared. I was so scared of getting COVID-19 because there's no way to tell where the virus is. No green zone, no red zone. Everywhere could have the virus and everybody was not careful about it. There was no single professional infection control person inside the ship."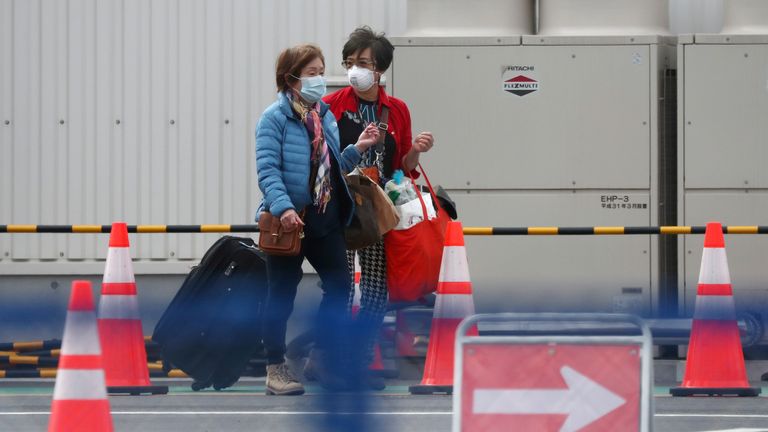 In isolation in a Japanese hospital, I speak to coronavirus patient Jerri Jorgensen via Skype.
Like 68 of the recently diagnosed passengers removed from the ship she has no symptoms.
A silent carrier, she was contagious without even knowing it.
She said: "If they didn't tell me I had the virus I wouldn't have known. I'm hardly ever sick, but I think I may have had a cold that was worse than this. I'm experiencing no physical ailments at all, none."
It raises the question, how many more people could unwittingly be spreading the virus.
With passengers, including Britons, still unclear when they will leave, the current focus is on getting people home, but huge questions remain unanswered about how a quarantine ship became a coronavirus breeding ground.
Family including three children under 10 killed in 'horrific' Brisbane car fire | World News
A former rugby player and his three children have died in what police have described as a "horrific" car fire in Brisbane, Australia.
Rowan Baxter, 42, and the children – Laianah, Aaliyah and Trey Baxter – all aged under 10, were found dead in the vehicle.
The children's mother, Hannah Baxter, 31, suffered extensive burns and was taken to hospital where she later died from her injuries.
Officers were called to the scene at around 8.30am on Wednesday and found the car engulfed in flames.
Detective Inspector Mark Thompson, of Queensland State Police, said: "It's a horrific scene."
He said officers were investigating the cause of the accident, which took place in Raven Street at Camp Hill.
"It is too early for me to say how the actual incident occurred, that would certainly be a critical part of the investigation," he said.
"But I can say that the vehicle was fully involved in fire upon the emergency services arriving," he said.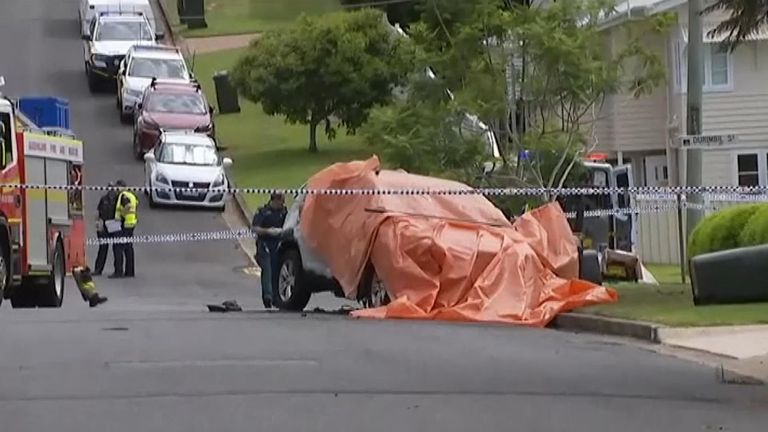 Mr Baxter, a member of the 2005 New Zealand Warriors rugby league football squad and the children, aged six, four and three, died at the scene.
Neighbour Murray Campbell told the Brisbane Times he heard several explosions from his backyard and ran to the front.
He said he alerted the emergency services, adding: "The rest is just horrible".
Mr Campbell said the car was stationary, but then rolled across the street ablaze.
Prime Minister Scott Morrison said the news was "devastating".
"My heart goes out to the families and community going through this tragic time and the emergency responders confronting what would be a shattering scene," he tweeted.