Australia bushfires: Royals send 'thoughts and prayers' to those affected | UK News
The Queen, the Duke and Duchess of Sussex, and the Duke and Duchess of Cambridge have expressed their shock and sadness over Australia's bushfire crisis by issuing separate messages of condolence to those affected.
At least 20 people have died, more than 1,400 homes destroyed and over 20,000 square miles burnt by the raging fires around the country – an area almost the size of Croatia.
In a message addressed to the Governor General of Australia, Governor of New South Wales, Governor of Queensland, the Governor of Victoria and to all Australians, the Queen said: "I have been deeply saddened to hear of the continued bushfires and their devastating impact across many parts of Australia.
Her Majesty The Queen has sent a message of condolence to the Governor General of Australia, Governor of New South Wales, Governor of Queensland, and Governor of Victoria and to all Australians. pic.twitter.com/ZNBAHW21az

— The Royal Family (@RoyalFamily) January 4, 2020
"My thanks go out to the emergency services, and those who put their own lives in danger to help communities in need.
"Prince Philip and I send our thoughts and prayers to all Australians at this difficult time."
Harry and Meghan said in an Instagram post on their official SussexRoyal account that they were "struck by the increasingly overlapping presence" of environmental disasters around the world.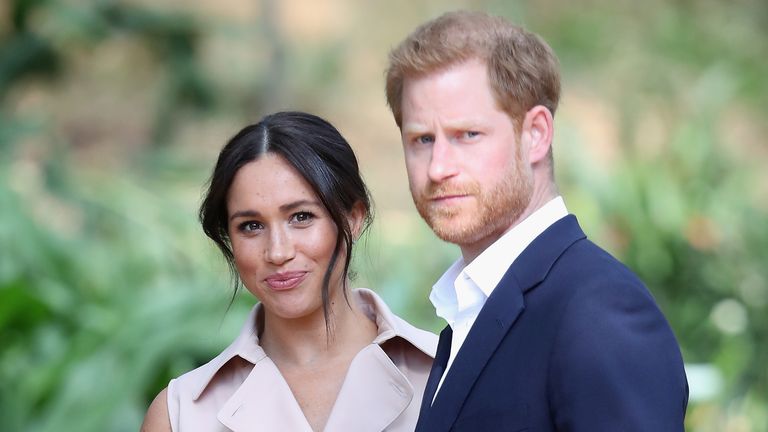 Their post read: "Our thoughts and prayers are with those across Australia who are continuing to face the devastating fires that have been raging for months.
"From areas we are personally connected to such as the communities and people we visited in New South Wales in 2018, to the fires in California and parts of Africa, we are struck by the increasingly overlapping presence of these environmental disasters, including of course the destruction of the Amazon which continues."
The couple appealed for donations by sharing links to fundraising pages for the New South Wales rural fire service and Red Cross.
Harry and Meghan warned the global environmental crisis amounts to "ecocide", adding: "It's easy to feel helpless, but there's always a way to help."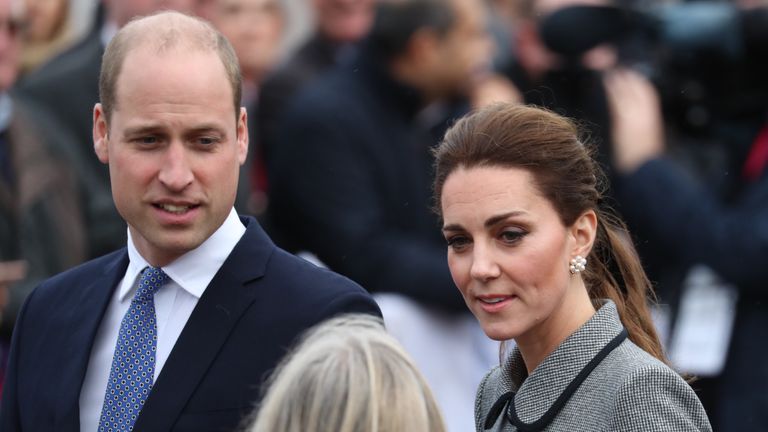 Meanwhile, William and Kate said in a post on their KensingtonRoyal Instagram account: "We continue to be shocked and deeply saddened to hear about the fires that are destroying homes, livelihoods and wildlife across much of Australia.
"Our thoughts and prayers are with all the people and communities who are affected by this devastating event.
"We send our deepest condolences to the families and friends of those who have tragically lost their lives, and the brave firefighters who continue to risk their own lives to save the lives of others."
Red List: European hamsters, lemurs and North Atlantic right whales on the edge of extinction | World News
European hamsters are on the brink of extinction and could vanish entirely within the next 30 years, according to conservationists.
The rodent, also known by its Latin name cricetus cricetus, has been named as a critically endangered species in latest listings from the International Union for Conservation of Nature (IUCN).
Once a common sight across Europe and Russia, the hamster is said to have suffered severe population declines in recent years as females experienced reduced average birth rates from 20 pups each year to around five or six.
It is not currently known what has caused these changes to birth rates, but the IUCN says monoculture plantations, industrial development, global warming and light pollution are being looked into as possible reasons.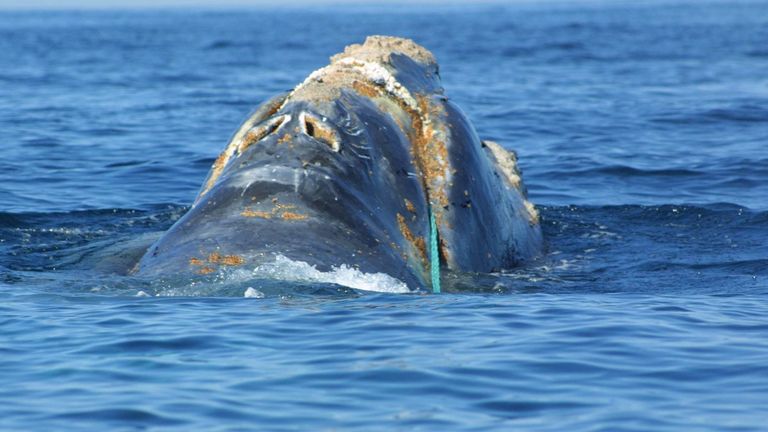 The development has been particularly felt in the hamsters' original habitat in Alsace, France, where it has vanished from more than three-quarters of the area.
In Germany, it has disappeared from a third of its usual area, and a further 75% of where it would have been found in Eastern Europe.
Dr Mikhail Rusin, an author of the new Red List assessment, said conservation efforts may have started to slow the population decline in some places, but it has so far "failed to reverse the trend".
He added: "In addition to these measures, more research into the various possible drivers of the European hamster's disappearance is urgently needed to save it from extinction."
The warning from the IUCN on Thursday also highlighted dangers to other animals – including many subspecies of lemurs and the North Atlantic right whale, which have been listed as critically endangered.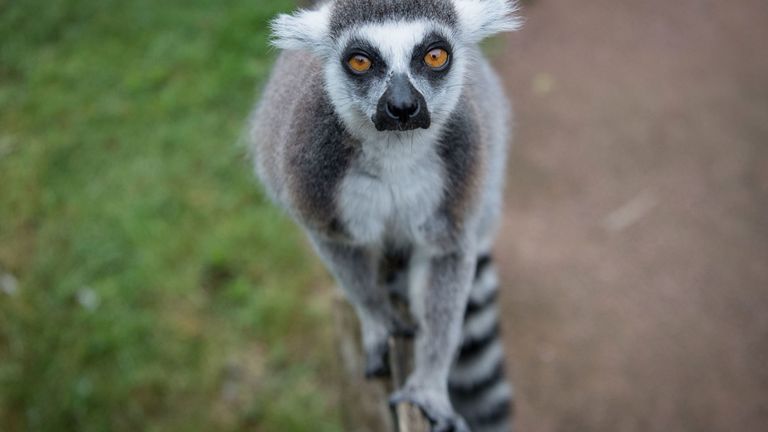 A third of lemurs, which live on the island nation of Madagascar, are at the highest risk of extinction – but almost the entire species is under threat.
This is thought to be due to their habitat being destroyed by agricultural expansion.
More than half of all primate species in Africa are now under threat, according to the IUCN, including 17 species of red colobus monkey.
IUCN acting director-general Dr Grethel Aguilar said the new listings expose "the true scale of threats faced by primates across Africa".
She added: "It also shows that Homo sapiens needs to drastically change its relationship to other primates, and to nature as a whole.
"At the heart of this crisis is a dire need for alternative, sustainable livelihoods to replace the current reliance on deforestation and unsustainable use of wildlife.
"These findings really bring home the urgent need for an ambitious post-2020 biodiversity framework that drives effective conservation action."
For the North Atlantic right whale, there are believed to be less than 250 in existence.
Climate change has been touted as reason for guiding the whales into waters where they are more likely to encounter humans, where they have experienced troubles with entanglements with fishing equipment, being hit by boats, and lower reproduction rates.
The IUCN has assessed 120,372 species for its Red List, having put 32,441 in at least one of its three categories signifying the species is under threat.
Also on the list is the world's most expensive fungus – the caterpillar fungus – which has a popular use in traditional Chinese medicine and has been given its vulnerable status due to over-harvesting.
'Political prosecution': Donald Trump blasts Supreme Court ruling on his tax returns | US News
Donald Trump's tax returns can be seen by a New York prosecutor, the US Supreme Court has ruled.
The request to view the documents is part of a criminal investigation into alleged hush-money payments to women who claim they had affairs with the US president.
However in a separate ruling, Supreme Court justices said Mr Trump does not have to hand over his financial records to Congress, which has sought them for more than a year.
In response, the US president – who has strenuously sought to keep his financial records private – tweeted: "This is all political prosecution."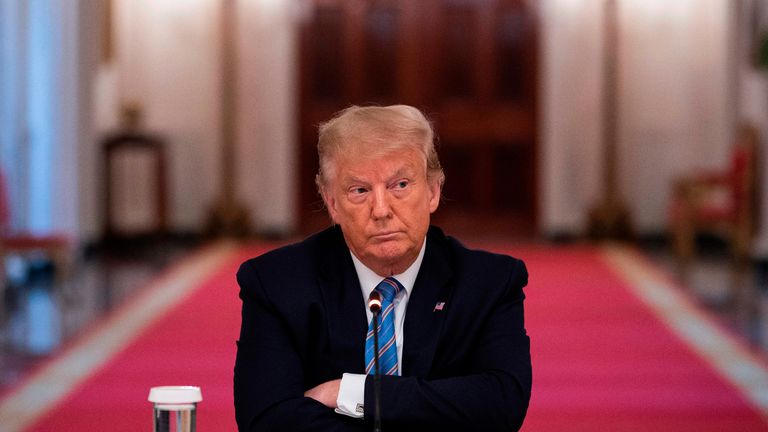 "I won the Mueller Witch Hunt, and others, and now I have to keep fighting in a politically corrupt New York," he wrote.
"Not fair to this Presidency or Administration!"
He added: "Courts in the past have given 'broad deference'. BUT NOT ME!"
In the New York case, Supreme Court judges rejected arguments by Mr Trump's lawyers and the US Justice Department that the president is immune from investigation while he holds office, or that a prosecutor must show a greater need than normal to obtain the records.
The tax returns are held by the president's longtime accounting firm, Mazars USA, which has said it would comply with a court order.
It is likely to be at least several weeks before the court issues a formal judgment that would trigger the turnover of the documents.
Because the grand jury process is confidential, the rulings make it unlikely any of Mr Trump's financial records will become public soon.
Unlike other recent presidents, Mr Trump has refused to release his tax returns and other documents that could provide details on his wealth and the activities of his family real-estate company, the Trump Organisation.
:: Listen to Divided States on Apple podcasts, Google Podcasts, Spotify, and Spreaker
As part of a criminal investigation by the Manhattan district attorney's office, court writs were issued to Mazars for financial records – including nearly a decade of Mr Trump's tax returns – to be turned over to a grand jury in New York City.
The investigation launched in 2018 into Mr Trump and the Trump Organisation was spurred by claims of hush payments to two women who said they had past sexual relationships with him; adult film actress Stormy Daniels and former Playboy model Karen McDougal.
Mr Trump has denied having relationships with the women.
Following the Supreme Court's ruling, Manhattan District Attorney Cyrus Vance said: "This is a tremendous victory for our nation's system of justice and its founding principle that no one – not even a president – is above the law."
The ruling on Congress' request for Mr Trump's financial returns the case to lower courts, with no clear prospect for when the case might ultimately be resolved.
Toddler thrown from burning building caught by former American football player | US News
Video footage shows the moment a toddler was caught by a former American football player after being thrown out of a burning building by his mother in Phoenix, Arizona.
The three-year-old boy was "twirling in the air like a propeller", Phillip Blanks told ABC7 – adding that it was just "instinct" that led to him rushing out, barefoot, to help.
The 28-year-old ex-player said: "There wasn't much thinking. I just reacted. I just did it.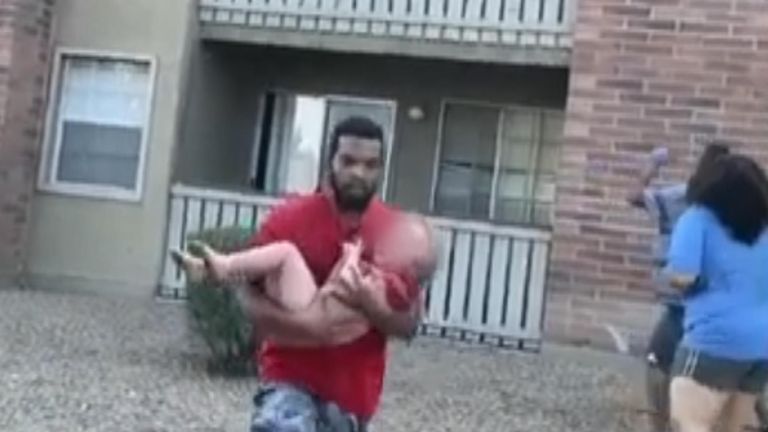 "I just did my best. His head landed perfectly on my elbow. His ankle got twisted up as I was diving. The guy who was there with me – it looked like he wasn't going to catch him. So that's why I stepped in.
"I just wanted to make a better catch."
The child's mother, Rachel Long, 30, did not survive the fire; her other child, an eight-year-old girl, was taken to hospital, along with her younger brother, according to local reports.
Mr Blanks, a former US marine and wide receiver for Saddleback College in Mission Viejo, California, said their mother was "the real hero", saying "she made the ultimate sacrifice to save her children".
The fire started on the third floor of the building on the morning of 3 July, and several residents were evacuated before the fire department arrived, it is claimed.
Spokesman Captain Kenny Overton has been quoted as saying that no firefighters were hurt, but that an adult victim was taken to hospital with a leg injury.