Tiger completes 'longest walk ever' across India | World News

A tiger is believed to have completed the longest walk ever recorded by the species in India after travelling 807 miles (1,300km).
Experts believe the pattern of the animal's journey suggests it was searching for a mate, according to the Indian Express.
The tiger was wearing a radio-collar because it was part of a project studying the dispersal patterns of tigers in an eastern part of Maharashtra state, the news site added.
The animal, named C1, left the Tipeshwar Wildlife Sanctuary in Yavatmal in the state in June 2019, according to Asian News International.
The news agency added that the tiger reached the Dnyanganga Wildlife Sanctuary in Buldhana, Maharashtra, on Sunday.
Conservationists reportedly said the animal didn't stay in one location for more than four to five days, and only did because it had found prey.
Maharashtra's chief wildlife warden Nitin Kakodkar reportedly said the animal didn't complete its journey in a straight line but moved back and forth several times over farmlands, water and highways.
Bilal Habib, senior biologist with the Wildlife Institute of India, reportedly said this is the longest walk a tiger has undertaken in India.
Mr Habib said: "We know this because C1 is radio-collared.
"It's clear that with shrinking space, we need to redraft policy to ensure safety of tigers like C1."
Mr Habib added: "A tiger needs three things to become stable at any place – space, food and mate. Dnyanganga has space and enough preybase, though if (C1) doesn't find a mate, it might keep walking further."
C1, who is said to have been born in late 2016, entered the district of Adilabad in the state of Telangana after leaving Tipeshwar, the Indian Express reports.
He then spent time in interstate forests between Adilabad and the city of Nanded during August and September, before then walking into the Painganga Sanctuary in Maharashtra.
C1 is then reported to have passed through the Isapur Sanctuary in Yavatmal before entering the Hingoli district of Maharashtra.
He then passed through the cities of Washim and Ajola before finally arriving in Buldhana.
Terrified migrants who paid thousands for boat to UK left stranded in Channel after running out of fuel | World News
Through the darkness of the early hours we spot what looks like a small boat, not heading out from Calais, but towards the beach where we are hidden in the sand dunes.
It moves slowly, there is no sound from an engine, and it takes time to reach the shore.
With his night vision lens, our cameraman is able to count the people as they exit the inflatable, which has landed on the sand west of Calais.
There are at least 10, possibly 11. He cannot be certain if some are men or women. Who are they and what are they doing?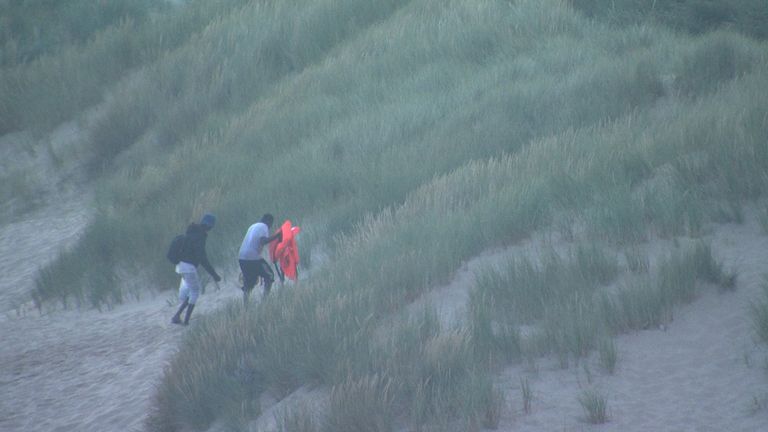 We manage to move a little closer, undetected, and see some of the group disappear off along the beach below us.
Others carry the boat's motor and huddle behind a group of huts on what is a busy stretch of beach for tourists and locals by day.
They stay until dawn pushes its light into the sky before heading away from the beach, which is when we follow, catching up with a group of four men.
I call out and they stop to talk despite looking exhausted, and it is then we learn they tried and failed to cross the Channel.
One – a Sudanese man – tells us they were far out at sea when the motor developed problems and they ran out of fuel. Adrift and terrified, they say they called for help but none came.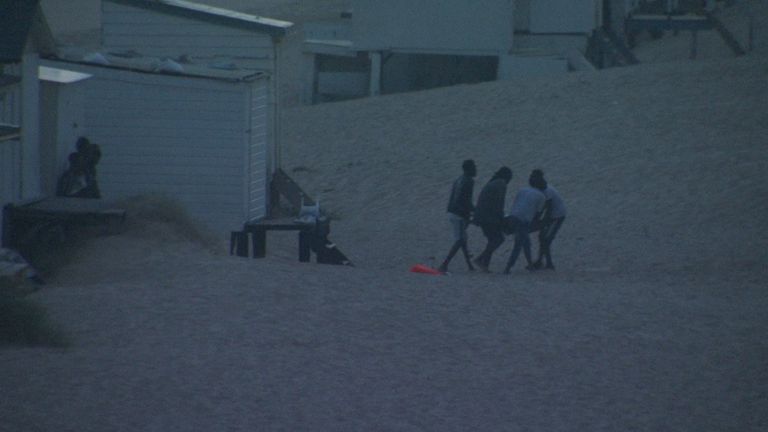 The wind and current brought them to Bleriot beach, where you can see the ships and ferries passing in the darkness.
With no power on the boat, they were lucky not to have been struck by a large vessel during their more than two hours at sea.
They had each paid smugglers 1,200 euros (£1,082) for a place on a boat (cheap by local standards).
They thought they would make it to England, but local fishermen tell us they regularly see boats packed with people running out of fuel in the Channel.
The smugglers calculate the migrants and asylum seekers don't need to make it to the UK's shores – just into British waters. But they expose those on board to serious danger.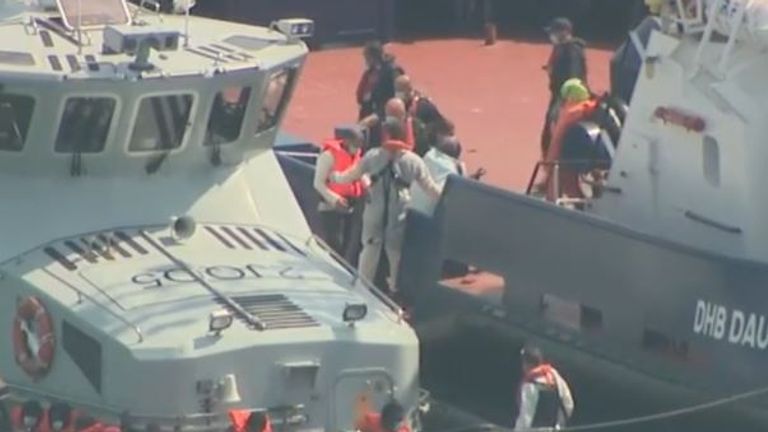 The smugglers don't care. They are simply in the business of making money. And that means cutting fuel costs and packing as many into the boats as possible.
In woods to the east of Calais, we find a makeshift camp that dozens of Iraqi Kurds call home. In recent days, people tell us the police tried to break up the encampment, destroying tents and leaving people to sleep in the open.
We meet Karzan along with his wife, four-year-old son and one-year-old daughter, who days ago thought their chance to get to England had come.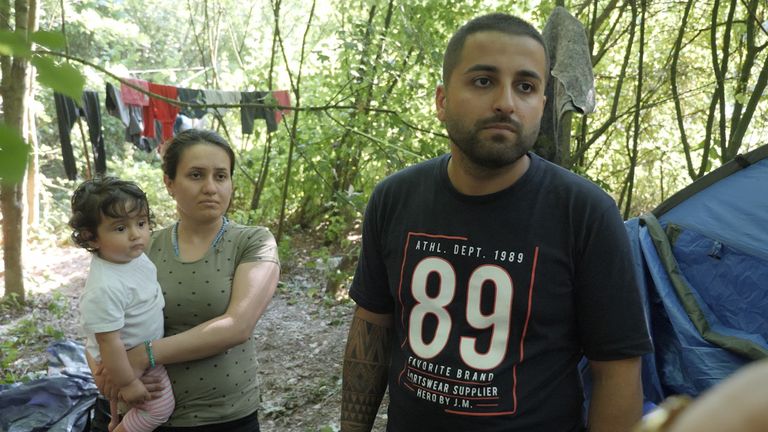 They gathered on a beach at night waiting for the cue from the smugglers that a boat was coming. When it arrived, Karzan said as many as 70 people crammed into a boat designed for less than half that number. He was scared for himself and his family.
He was desperate to go but decided it was too dangerous and took his family back to the forest. He says he will try again, but the smugglers are not the kind of people who offer refunds and he will likely have to pay again.
With some handing over as much as 3,000 euros (£2,703) to get in a boat, this a lucrative business for those who trade in people.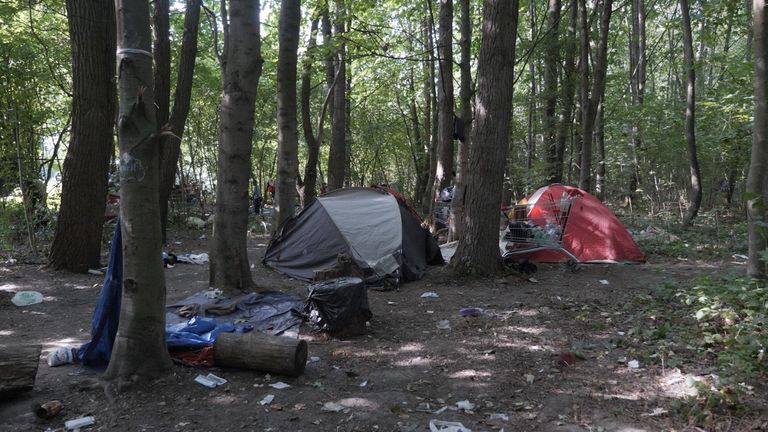 Demand from migrants and asylum seekers is growing and the smugglers supply the goods. French police told us recent days have been more difficult than ever.
But over the two nights we spent on the beach, we saw police cars in the towns known for launches but no sign of police patrols or surveillance on the beaches.
What we did see was plenty of evidence that the cross-Channel trade is not slowing. In our final hours, again hidden in the darkness, our cameraman's heat-seeking camera picked out six men waiting it out on sand dunes nearby.
Our local guide – a fishermen – tells us that after handing over the cash, migrants are told to head to a certain spot at night and simply wait for a cue from the smugglers that a boat is coming. They may have to return for several days before the opportunity to travel comes.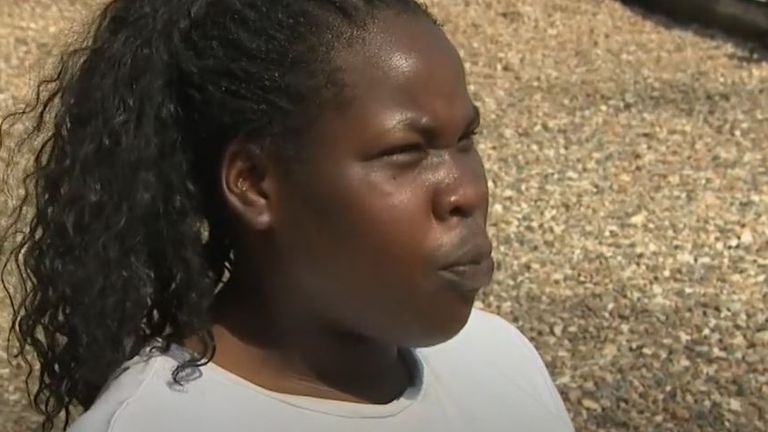 For the men we watched for hours, this would not be their night. No boat arrived and they melted away into the early morning light, probably to return this evening.
The potential dangers of the journey ahead takes second place for so many to a desperation to get to England. Desperation the smugglers exploit.
Ex-Belarus presidential candidate accuses EU of 'cowardly silence' over 'fraudulent' election | World News
A former Belarusian presidential candidate has called for the international community to condemn the official election results in Belarus.
Andrei Sannikov, former deputy foreign minister of Belarus, said the outcome was not the result of a "free and fair election" and accused the European Union of "cowardly silence".
His comments came after Polish prime minister Mateusz Morawiecki called for an emergency EU summit over the situation, saying the community must "support the Belarusian people in their quest for freedom".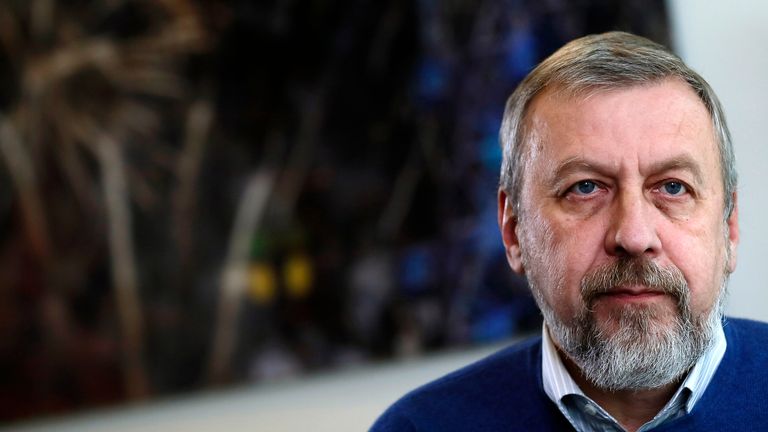 Election officials said Alexander Lukashenko – who has ruled the ex-Soviet nation for 26 years – won with more than 80% of the vote, while opposition challenger Sviatlana Tsikhanouskaya got 9.9% in preliminary results.
But the opposition has said the vote was rigged after many appeared to show support for Mrs Tsikhanouskaya, and protests have broken out in major Belarusian cities.
Mr Sannikov said the authoritarian leader is now "more scared than ever" because he has seen that "other people have risen against him" and "despise him".
"I would kindly request not to use the words that Lukashenko was elected," he said. "Lukashenko has committed yet another crime which is called high treason.
"There was never a free and fair election after 1994 when he truly was elected."
One-time opposition leader Mr Sannikov was jailed for five years in 2011 on charges of organising mass protests after he ran against Mr Lukashenko in 2010. Western monitors at the time had described the poll as "flawed".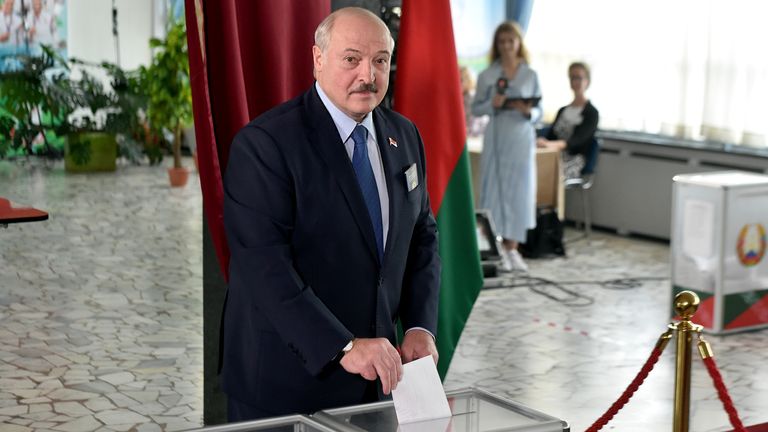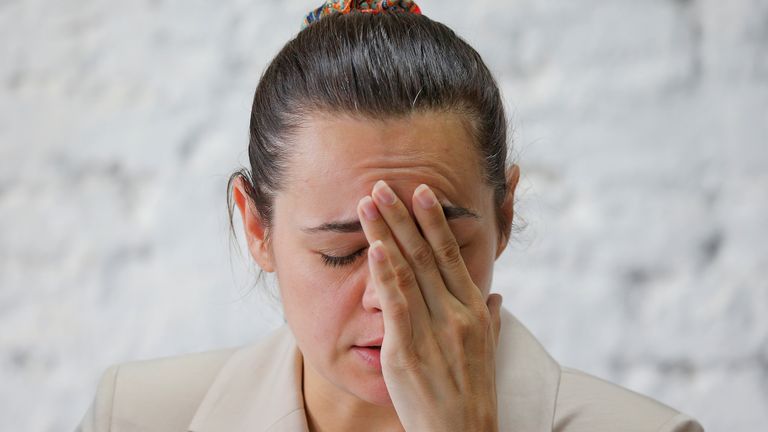 Mr Sannikov now says Mrs Tsikhanouskaya is the "legally and rightful elected president of Belarus" and should be supported by the international community.
But he criticised the European Union for not speaking up sooner on what was happening in Belarus.
"I'm not really hopeful and optimistic about the EU mechanism because they've been keeping really silent, I would say cowardly silent because the depression started months ago," he said.
"People are being tortured in prison and the European Union did nothing. Even the condemnations were very weak.
"That's why we need countries outside the EU to lead the way like the United Kingdom, like Norway, like United States, like Canada."
EU council president Charles Michel condemned police violence in Belarus, writing on Twitter: "Violence against protesters is not the answer #Belarus. Freedom of speech, freedom of assembly, basic human rights must be upheld."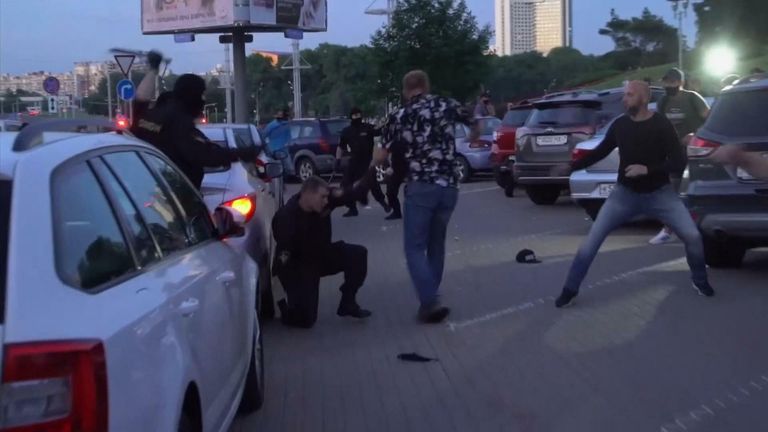 German foreign minister Heiko Maas also said the EU should discuss reimposing sanctions against Belarus.
He said the country had previously taken steps in the right direction, including releasing political prisoners, but "we must now discuss… whether this still applies in the light of the past week and the past days".
Mr Maas' ministry earlier said there were numerous indications of fraud in the election.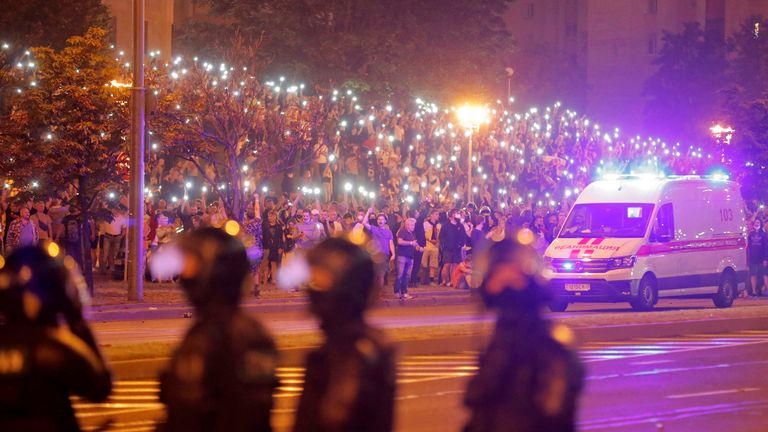 Mr Lukashenko has accused groups in Poland, the Czech Republic, Ukraine and Russia of directing the opposition protests.
"They are directing our sheep, who don't understand what they are doing," he said.
He warned of a tough crackdown on the protests, during which dozens have been injured and thousands detained as demonstrators and police clashed.
Rights activists said one person died after being run over by a police vehicle, but authorities have denied this.
Beirut explosion: Lebanon PM to resign within hours – as entire government steps down | World News

Lebanon's Prime Minister Hassan Diab is set to resign within hours, Sky News understands, after the entire government stepped down.
Anti-government protesters had demanded political change after an explosion in Beirut killed more than 160 people and injured around 6,000 last week.