Trump administration announces softer US stance on Israeli settlements in West Bank | UK News
Mike Pompeo has said the US is softening its position on Israeli settlements in the occupied West Bank – the latest move from the Trump administration to anger Palestinians.
The US Secretary of State rebutted a 1978 State Department legal opinion that held that civilian settlements in the occupied territories are "inconsistent with international law".
The move weakens Palestinian claims to statehood and puts the US at odds with other nations working to end the conflict.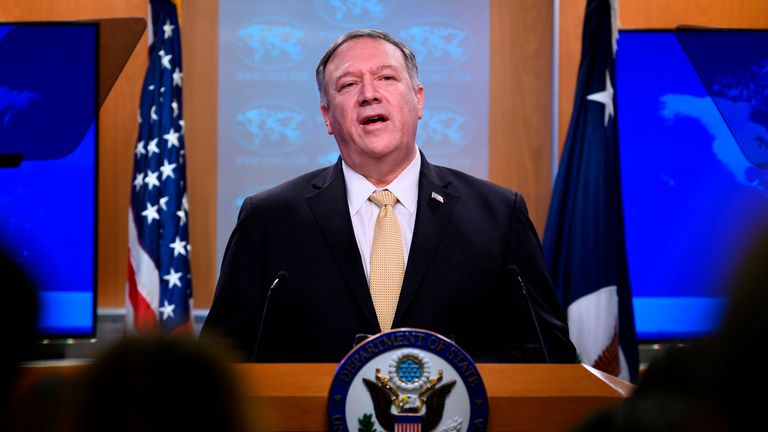 However the latest US backing of Israel came as a victory for Israeli prime minister Benjamin Netanyahu, who is struggling to remain in power after two inconclusive elections this year.
Mr Pompeo said US statements regarding the settlements – which Israel captured during a 1967 war – had been inconsistent.
He said Democrat President Jimmy Carter found they were not consistent in 1978, and that Republican President Ronald Reagan said he did not view them as inherently illegal in 1981.
Mr Pompeo said that legal questions about the issue should be addressed by Israeli courts.
He added: "Calling the establishment of civilian settlements inconsistent with international law has not advanced the cause of peace.
"The hard truth is that there will never be a judicial resolution to the conflict and arguments about who is right and who is wrong as a matter of international law will not bring peace."
His announcement was praised by Mr Netanyahu but condemned by Palestinian officials.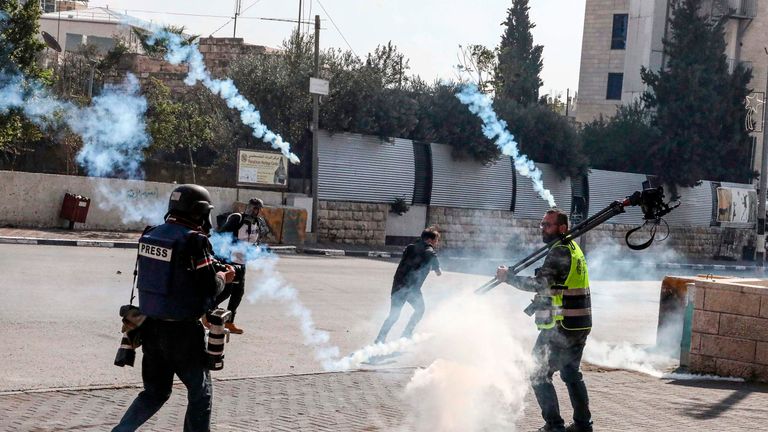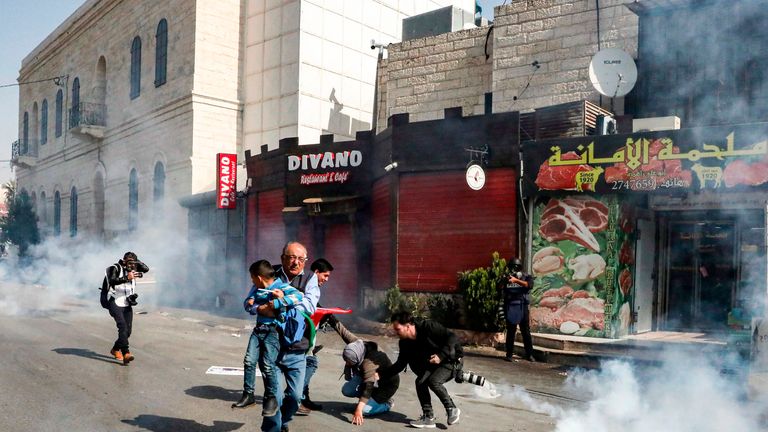 The US also issued a warning to Americans in the region to exercise greater vigilance because those opposing the move "may target US government facilities, US private interests and US citizens".
Mr Netanyahu said the US decision "rights a historical wrong" and called on other countries to take a similar stance.
A statement from Mr Netanyahu's office said: "Israel is deeply grateful to President Trump, Secretary Pompeo and the entire US administration for their steadfast position supporting truth and justice, and calls upon all responsible countries who hope to advance peace to adopt a similar position."
Meanwhile Palestinians voiced outrage.
A spokesman for Palestinian president Mahmoud Abbas condemned Mr Pompeo's announcement, claiming settlements are illegal under international law.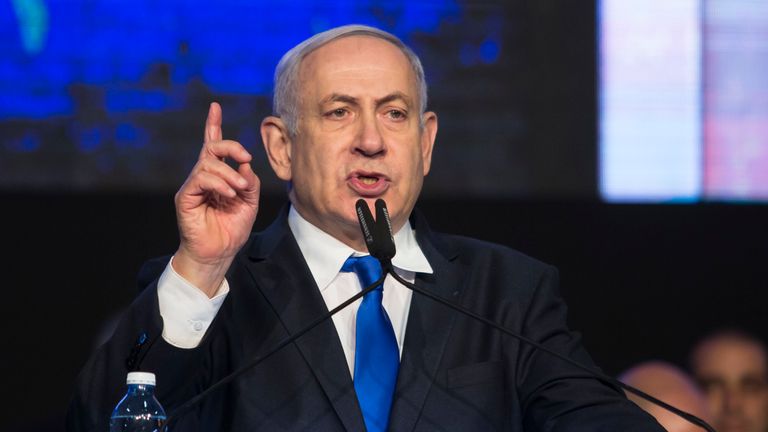 "The US administration has lost its credibility to play any future role in the peace process," spokesman Nabil Abu Rdeneh said.
Chief Palestinian negotiator Saeb Erekat said the Trump administration was threatening "to replace international law with the 'law of the jungle'".
Ayman Safadi, Jordan's foreign minister, said the US policy change would have "dangerous consequences" for the prospects of reviving peace talks. He called settlements "a blatant violation of international law and United Nations Security Council resolutions."
Past Trump administration pro-Israeli moves include President Donald Trump's decision to recognise Jerusalem as Israel's capital, as well as the movement of the US Embassy to Jerusalem and the closure of the Palestinian diplomatic office in Washington.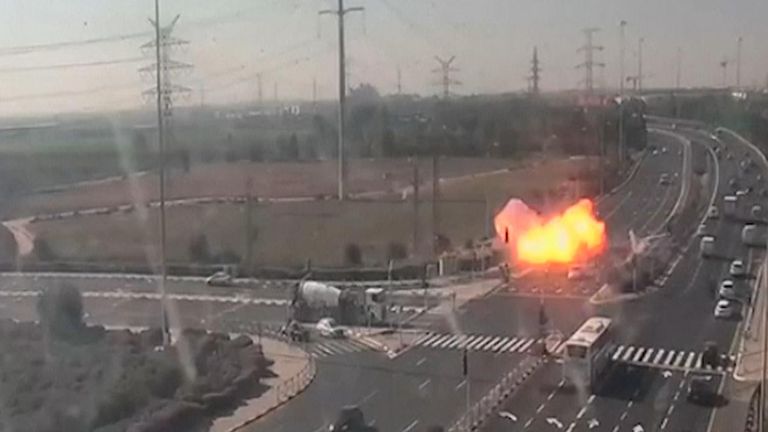 Mr Pompeo said the move was not intended to prejudge the status of the West Bank, which the Palestinians hope will become part of an eventual Palestinian state in a wider resolution of the Israeli-Palestinian conflict.
"This is for the Israelis and the Palestinians to negotiate," he said, adding that the US decision was not meant "to compel a particular outcome nor create any legal obstacle to a negotiated resolution".
Mr Pompeo's announcement is likely to please evangelical Christians – an important part of Mr Trump's political base – which he is relying on to help him win re-election in 2020.
Police officer among six people killed in shootout in New Jersey | US News
Six people, including a police officer, have been killed in a shoot-out in New Jersey.
The officer was investigating a murder in Jersey City when he approached two suspects, one of whom opened fire and shot him in the head, police sources told NBC News.
The two suspects then fled in a rental van and holed up in a grocery store where a gun battle broke out, according to reports.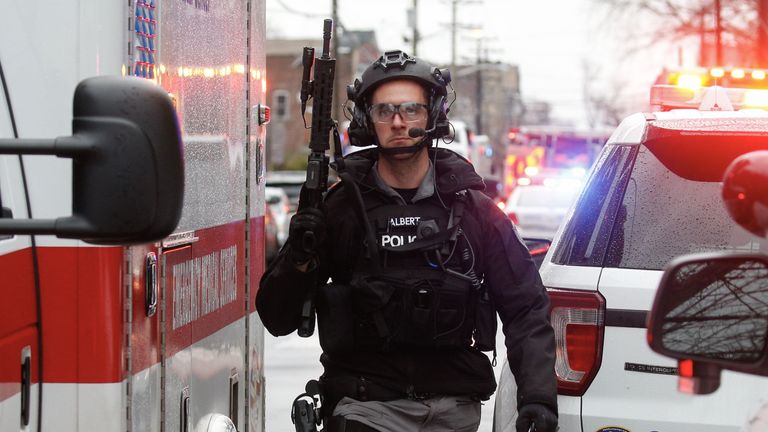 Both suspects and three civilians were killed, NBC News said.
All schools in Jersey City were put on lockdown as heavy, sporadic gunfire was heard over an hour.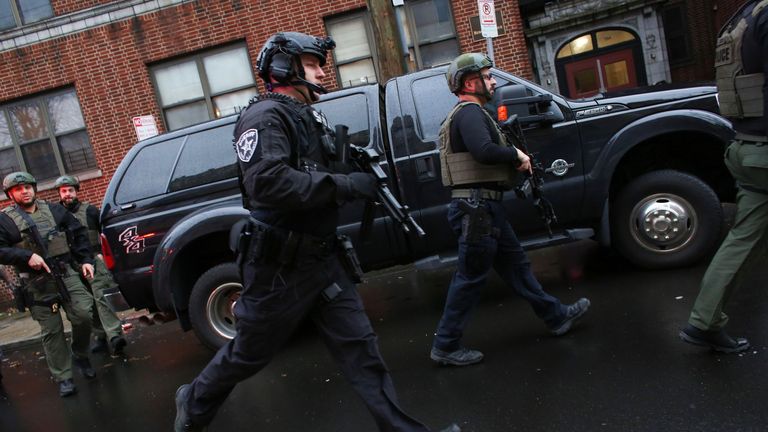 The officer who was killed was a 39-year-old father of five children, according to officials.
A second officer was wounded after being struck in the shoulder by gunfire, and two others were injured by shrapnel.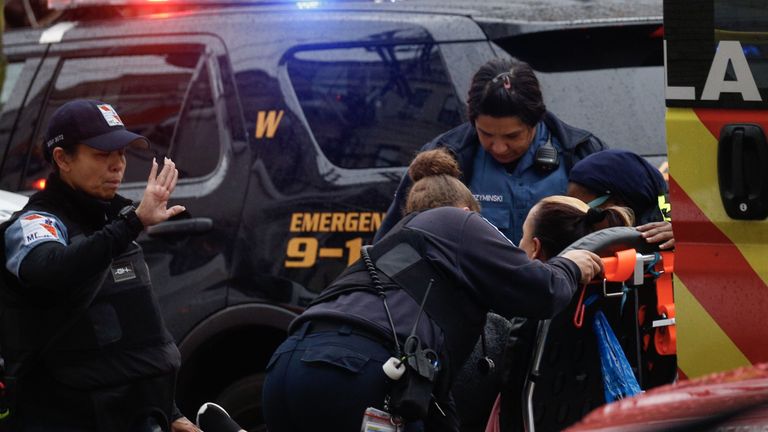 SWAT teams, state police and federal agents responded to the incident, with officers blocking off an area which includes a school, a kosher supermarket and a hair stylist.
Authorities have said the incident is not believed to be a terror attack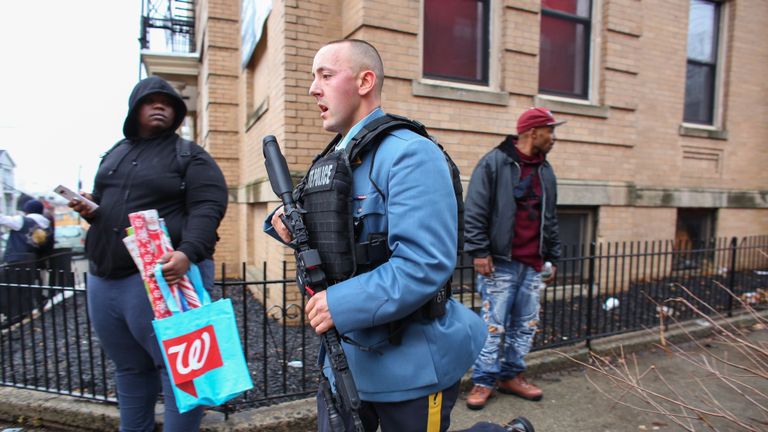 US President Donald Trump tweeted: "Just received a briefing on the horrific shootout that took place in Jersey City, NJ.
"Our thoughts & prayers are [with] the victims & their families during this very difficult & tragic time.
"We will continue to monitor the situation as we assist local & state officials on the ground."
More follows…
Child prodigy, 9, quits university in row over graduation date | World News
A nine-year-old boy who was set to become the world's youngest ever graduate has quit his university following a row over his graduation date.
Laurent Simons made headlines around the world after he was on track to complete a bachelor's degree in electrical engineering at Eindhoven's University of Technology in the Netherlands.
The Belgian boy – who has an IQ of 145 – was due to complete his studies before the end of the year, which would have made him the world's first ever graduate under the age of 10.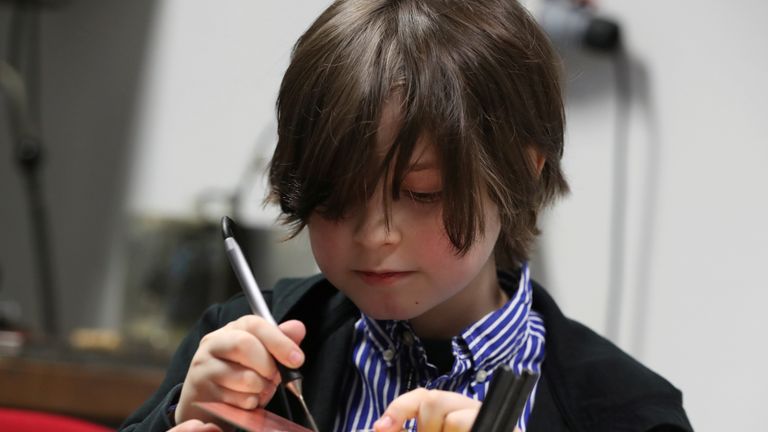 But the university has now told Laurent and his parents that the target is no longer feasible because of the number of exams he still needs to finish before his birthday on Boxing Day.
"Laurent is an exceptionally gifted boy, who is going through his studies at an unprecedented pace," the university said in a statement.
The university added that it had offered "a still phenomenally quick scheme in which he would end his education mid-2020".
But Laurent's parents decided not to accept the offer and immediately ended his studies in Eindhoven.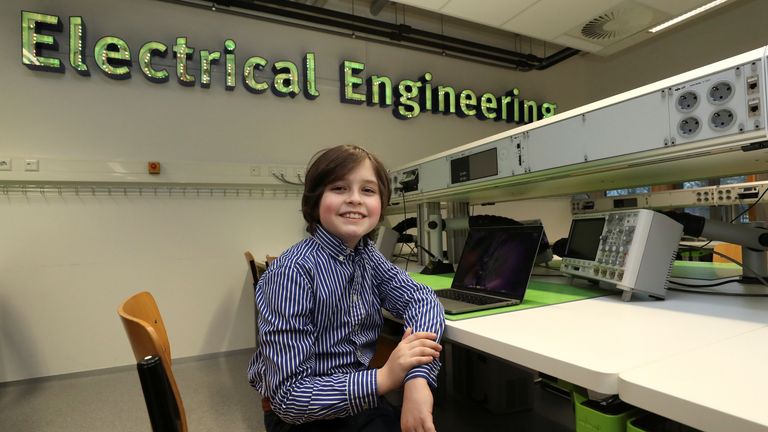 His father Alexander Simons said: "Until last week everything was fine, and now suddenly they see a delay of six months."
He said the exact date of Laurent's graduation had never been an issue for the family but became one as they felt the university was reacting to their plans to move the boy's further education abroad.
A programme director at the university had previously described Laurent as "maybe three times smarter than the smartest student we've ever had".
Mr Simons said: "It's very peculiar that this all comes right at the time when we were finalising our plans for Laurent's PhD at a different university.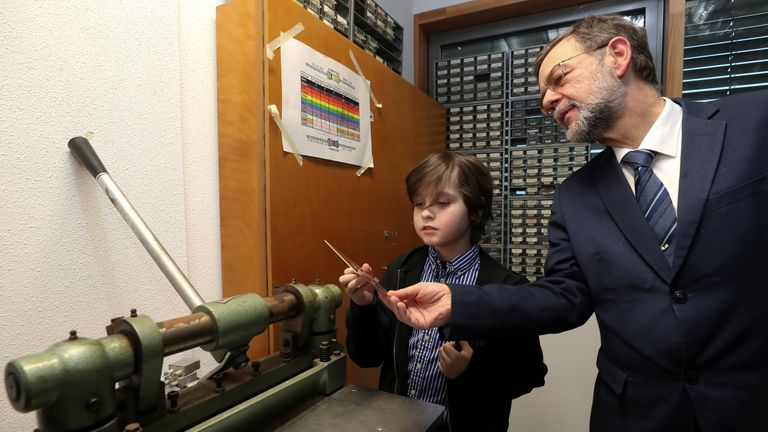 "There is a lot of interest in Laurent from universities he would be honoured to join… there is so much demand for Laurent, he is a unique project which everybody wants to be a part of."
Laurent, who is inspired by Serbian-American inventor Nikola Tesla, says he wants to research artificial organs and ultimately to develop an entire artificial body in his own laboratory.
Currently the youngest person to obtain a degree is American Michael Kearney, who achieved the feat in June 1994 at the age of 10 years and four months, according to the Guinness Book of World Records.
Greta Thunberg called a 'brat' by Brazil's President Jair Bolsonaro | World News
Brazil's president has called climate campaigner Greta Thunberg "a brat" after she tweeted about the murder of two indigenous people in the Amazon.
Jair Bolsonaro questioned the coverage given to the 16-year-old Swedish activist after she shared a link to a story about the killings in Maranhao state.
"Greta said that the Indians died because they were defending the Amazon," said Mr Bolsonaro.
"It's impressive that the press is giving space to a brat like that."
Thunberg promptly changed her Twitter bio to simply read: "pirralha" – the Portuguese for brat.
Accompanying the story, she wrote: "Indigenous people are literally being murdered for trying to protect the forest from illegal deforestation. Over and over again. It is shameful that the world remains silent about this."
Her comments on Sunday came as the UN was holding its international climate change conference, where Brazil's environmental policies have been criticised.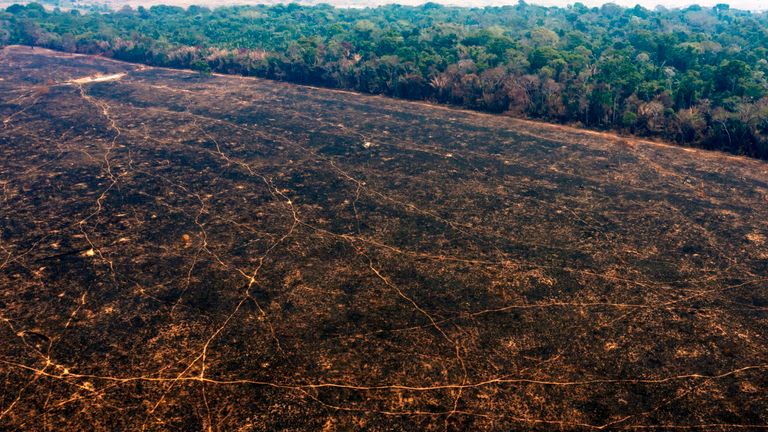 Mr Bolsonaro has been accused of not doing enough to protect the Amazon where large areas have been hit by major fires in recent months.
The controversial president argues conservation policies hinder economic development, has rolled back measures to limit deforestation and is accused of reducing efforts to fight illegal logging, mining and ranching.
A recent report said deforestation in the rainforest rose by almost a third last year, its highest rate for more than a decade.
The Amazon is considered key to the fight against climate change because of the vast amounts of carbon dioxide it absorbs.
Mr Bolsonaro's comment is not the first time that the teenage campaigner has been on the end of a barbed comment by a world leader.
In September, President Trump responded to a video of Thunberg's angry UN speech over climate change inaction by tweeting sarcastically: "She seems like a very happy young girl looking forward to a bright and wonderful future. So nice to see!"
Thunberg also hit back on that occasion, lifting the president's words "very happy girl" comment for her Twitter bio.