Protesters in Iran warned of 'decisive' action if unrest continues | World News
Iran's Revolutionary Guards have warned of "decisive" action if protests in the country continue.
At least five people have been killed in the unrest, which began on Friday after the announcement of fuel rationing and a 50% hike in the price of petrol.
At least 100 banks, buildings and cars were torched, according to state media.
Iranian authorities shut down the internet on Saturday but videos shared online before then contained sounds of gunfire and images of badly injured people.
In a statement, the country's main security force said: "If necessary we will take decisive and revolutionary action against any continued moves to disturb the people's peace and security."
Fars, a semi-official news agency in Iran, said there had been more than 87,000 protesters across the country and that around 1,000 had been arrested.
The streets were reportedly calmer on Monday and General Gholamreza Soleimani, head of the Basij, Iran's paramilitary Revolutionary Guard, insisted security forces had acted with "restraint and patience".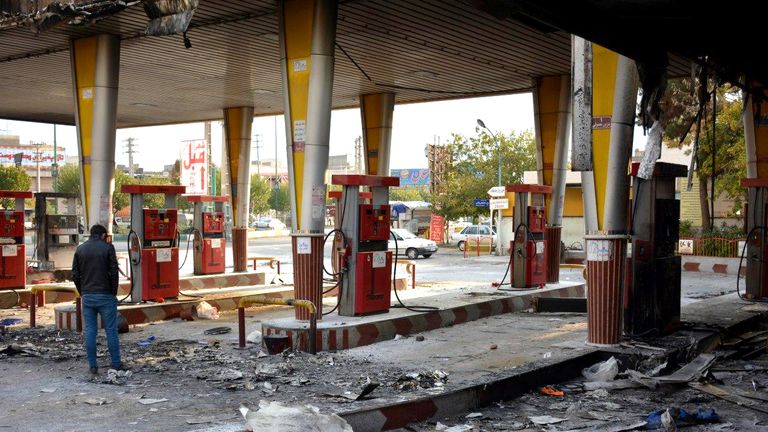 Iran is home to the world's fourth-largest crude oil reserves and cheap oil is almost seen as a birthright but even this has not saved the economy from difficulty.
Since US President Donald Trump withdrew his country from the 2015 nuclear deal last year and imposed sanctions instead, jobs have become scarce and the currency has collapsed.
When the nuclear deal was put on ice, Iran's rial was trading at 32,000 to $1 but this has worsened to more than 123,000 to $1.
Sky News diplomatic editor Dominic Waghorn said: "Iran's government had claimed US sanctions were uniting the people behind them but these scenes [of the protests] suggest a different story."
Parliamentary elections are due in February and the unrest, the worst since 2017, will be another challenge for President Hassan Rouhani.
Mr Rouhani had said the petrol price rises would help raise money for handouts to 18 million families struggling families, which begin this week.
US Secretary Of State Mike Pompeo said he was monitoring the protests and was deeply concerned by reports of fatalities.
But Iran's foreign minister Mohammad Javad Zarif hit back with: "A regime that impedes food and medicine to ordinary people, including the elderly and the sick, by economic terrorism can never get away with the obscene claim of supporting the Iranian people."
Coronavirus: Britain beware – Israel living the consequences of trying to return to normal | World News
I live in Israel.
It is a country praised for the way it handled the coronavirus outbreak in March. There was clear guidance and a swift, hard, lockdown.
But it is now a place living the consequences of trying to return to normal.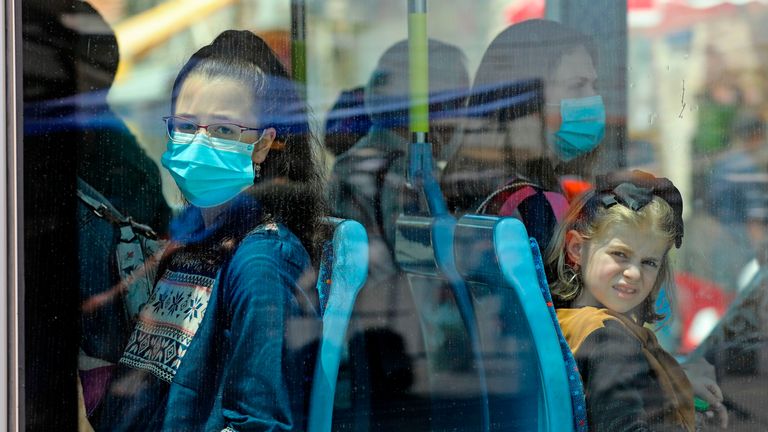 In the UK, Boris Johnson says "we are very much through the worst" of the pandemic.
While we all dearly hope he is right, there are salutary lessons to learn by looking at the experiences of others battling this global virus.
Is Israel's curve on the graph a warning for us all? Cases here are now at their highest-ever level.
It's just over a month since Israelis were allowed back to bars, restaurants, beaches and shops.
I remember the euphoria clearly, and I shared it.
Our favourite restaurants were open once again and the beach our kids love was accessible at last.
Friends back in the UK were envious of our freedom: "You're going camping?!"
I remember too the mixed emotions as I drove down a packed Tel Aviv promenade. It was great to see so many people out again. Normality. But what would this mean for the virus? Its habitat had returned.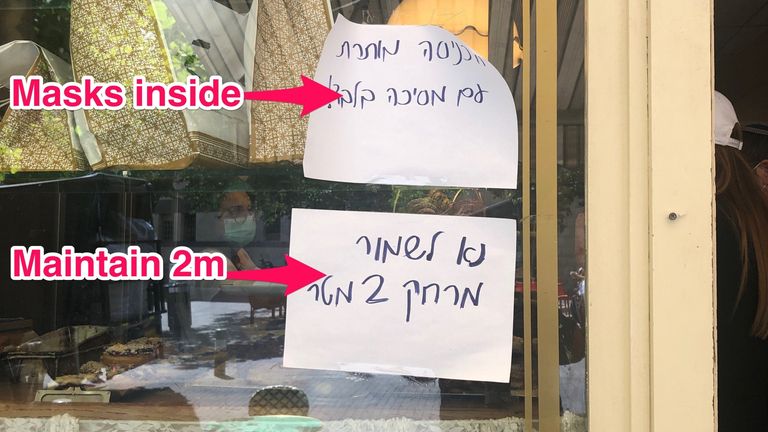 There were regulations in an attempt to block the virus. Masks were made mandatory in all public places: inside and out. The washing of hands, the two-metre rule and restrictions for large gatherings were all central to the Israeli armour.
On the morning bars and cafes were allowed to reopen we visited a Jerusalem coffee shop and were impressed by the way they were sticking to the regulations.
But as the days passed, human nature set in. Masks were routinely round the chin, not the face. Two metres quickly turned into one, then half. And as the weather turned hotter, the beaches became even more crowded.
We've already seen the images of packed English beaches. This weekend's images of pints being pulled in packed pubs will for many be very comforting; normality returning.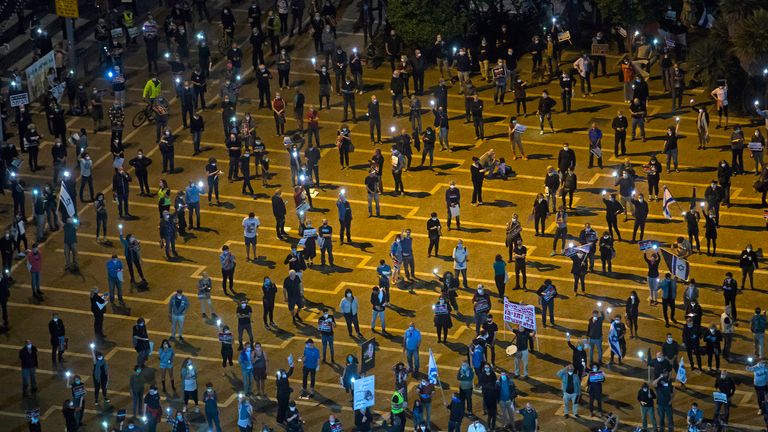 But beware, the UK is a few weeks behind Israel. At the beginning of this week, Israel (a country of only 8.6m people) had 450 new cases.
By Thursday night it was recording 1,000 new cases – the most it has ever recorded in a single day. The peak now is higher than the first one.
Prime Minister Benjamin Netanyahu's statement to the nation on Thursday evening was blunt.
"Citizens of Israel, the corona crisis is continuing to hit the world," he said.
"There were those here who took this lightly. They said that the virus would go away on its own, but it has not gone away. They said, 'In summer, the heat will eliminate the virus'. However, reality has proven this assumption to be baseless. Summer is here and so is the virus in a big way, unfortunately."
In the Palestinian-controlled West Bank, a full five-day total lockdown has now been re-imposed.
Across Israel, new local lockdowns are being put in place.
As I write, most cases are mild but serious cases seem to be doubling every few days. Hospital overload is the fear.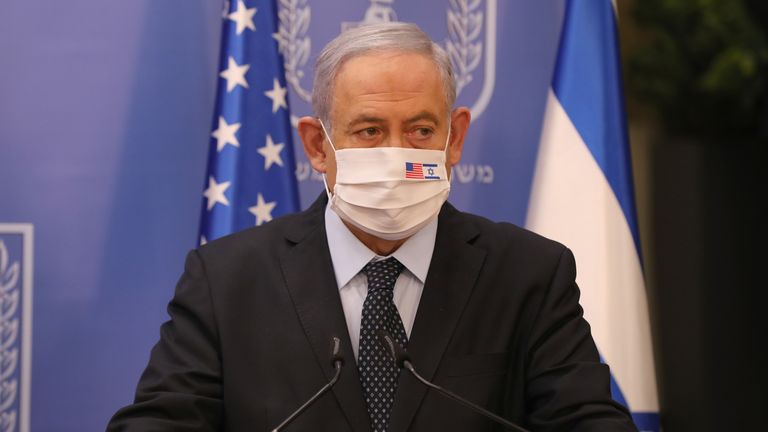 Mr Netanyahu said: "I want to tell you, citizens of Israel: The easiest thing to do would be to leave the situation as is, everything open, everyone apparently satisfied, but if we do this, we will very quickly lose control because the rate is exponential, geometric.
"What seems to you reasonable now would become thousands and tens of thousands of new cases. We cannot go there. If we do not take action, in another week we will have a record number of cases that includes more and more severe cases – and I do not want to reach the same hermetic shutdown that we were in."
As countries globally tackle their own crises and prepare their own responses, the tendency is to look only inward and not around us.
But this is a global crisis. We are all in it together. There is huge benefit, surely, in sharing our experiences and learning from others.
In Israel, the lockdown was rightly lifted. But then the armour against the virus fell away fast: the masks slipped down, the distancing got smaller, the gatherings grew larger.
We are suffering the consequences now.
Carbon monoxide 'likely' to have affected New Year's Eve crash pilot | World News
A pilot whose seaplane crashed in 2017 killing five Britons is likely to have had his ability to fly impaired by carbon monoxide, according to investigators.
British businessman Richard Cousins, the chief executive of the world's largest contract catering company Compass, was killed along with his two sons, Edward, 23, and William, 25, his fiancee Emma Bowden and her 11-year-old daughter Heather, during a New Year's Eve sightseeing trip near Sydney which ended in tragedy.
The de Havilland Canada DHC-2 Beaver, piloted by Canadian Gareth Morgan, who also died, plunged into the Hawkesbury River off Jerusalem Bay, 25 miles north of Sydney, after picking the family group up from an exclusive restaurant.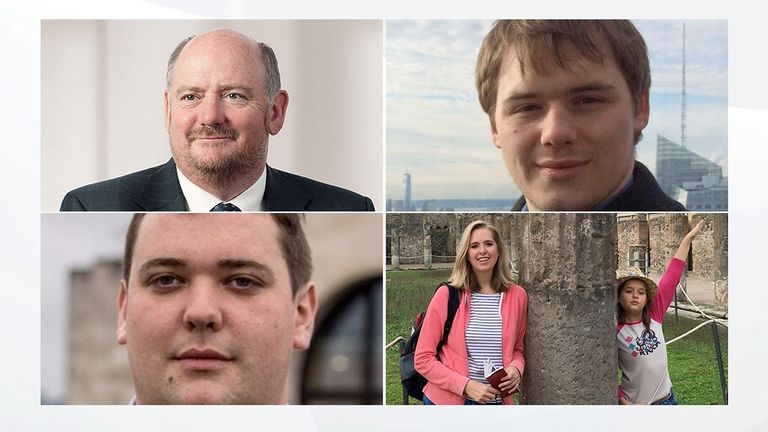 Releasing an update on the investigation, the Australian Transport Safety Bureau (ATSB) said blood tests indicated the pilot and two of the passengers had elevated levels of carbon monoxide.
The bureau's chief commissioner Greg Hood said: "From … consultation with medical experts, and research into the effects of carbon monoxide on aircraft operations, the ATSB considers the levels of carbon monoxide were likely to have adversely affected the pilot's ability to control the aircraft."
A preliminary report from 2018 said the plane came down away from the expected and standard flight path, crashing in a near-vertical position.
At the time, Aaron Shaw, chief executive of operator Sydney Seaplanes, said the aircraft "simply should not have been where it was" and that the manoeuvres prior to the crash were "inexplicable".
As part of the ATSB investigation, the aircraft has been examined and there have been attempts to replicate the potential source of carbon monoxide and its entry into the aircraft cabin.
They found pre-existing cracking of part of the engine exhaust, which could lead to leakage into the engine bay.
Mr Hood added: "This investigation is ongoing, and our final report, which will contain specific findings, is anticipated to be released in coming months, so we are limited in discussing specific details.
"However, if at any time during an investigation, should the ATSB identify issues that are critical to safety, we will immediately notify relevant stakeholders so proactive safety action can be taken to help prevent similar occurrences."
France: Jean Castex named new prime minister as Emmanuel Macron seeks to win back voters | World News
France's new prime minister has been named as Jean Castex following the resignation of Edouard Philippe, triggering a government reshuffle.
Speculation had been growing that a shake-up at the Elysee Palace was imminent – with French President Emmanuel Macron seeking to boost his green credentials and win back disillusioned voters.
Mr Philippe had actually seen his popularity increase significantly in recent weeks – despite French authorities facing criticism over their handling of the coronavirus crisis.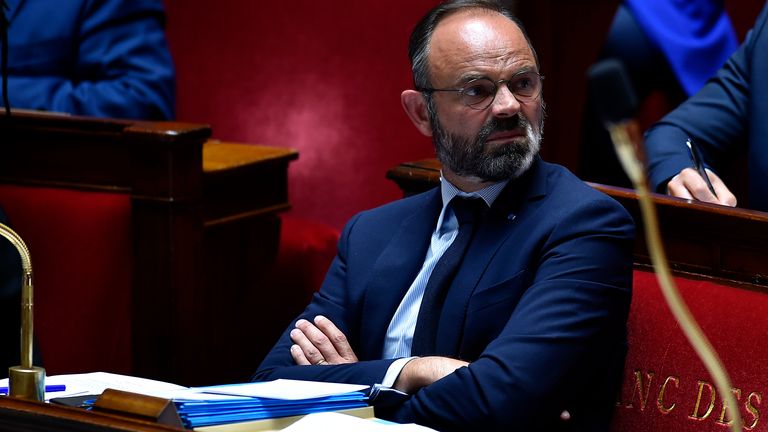 Nonetheless, rumours over his future had swirled since mid-June, when Mr Macron declared he wanted to "reinvent" his presidency.
In French government reshuffles, the prime minister tenders his or her resignation ahead of cabinet appointments, but can still be renamed to the position.
However, the Elysee Palace has announced the relatively low-profile Mr Castex, who coordinated France's COVID-19 reopening strategy, as the new officer-holder.
It will be a big political gamble for Mr Macron to replace Mr Philippe, who is more popular with the public than the
president.
His resignation could create a potential rival for Mr Macron, who is seeking to be re-elected in 2022.
Mr Macron has paid tribute to Mr Phillippe's "outstanding work" in the past three years.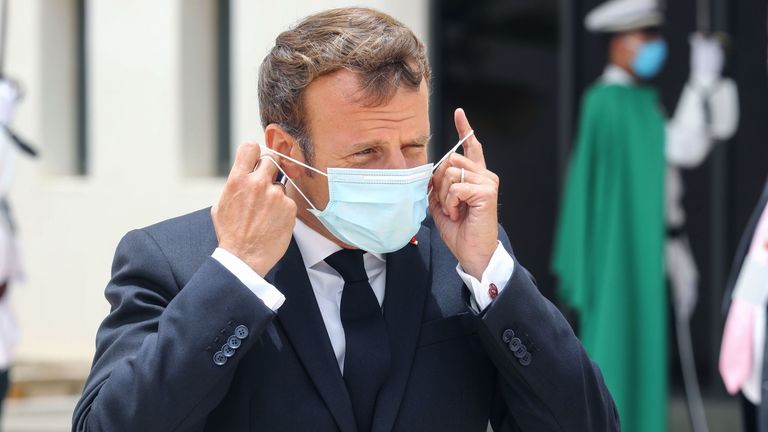 The president is seeking to open a new chapter for the two remaining years of his term that will focus on efforts to relaunch the French economy deeply hit by COVID-19.
In local elections on Sunday, Mr Macron's young centrist party faced defeat in France's biggest cities as a green wave swept over the country.
In an interview given to several local newspapers on Thursday, Mr Macron, said he was seeking a "new path" to rebuild the country during the rest of his term.