Designer baby revolution could be only two years away, research suggests | World News

It could be less than two years until the creation of "ethically sound" designer babies begins, says one expert.
The risks of gene editing are now low enough to justify using the technique with human embryos, according to new analysis by Dr Kevin Smith, from Abertay University in Dundee.
He argues that in a few years a morally justifiable attempt could start a revolution in producing genetically-modified (GM) people.
Dr Smith said it could one day help protect people from deadly diseases and improve quality of life in older age.
Gene editing involves scientists adding, removing or altering an organism's DNA.
Questions over using the technique on human genomes has always been controversial – particularly if certain changes are passed from one generation to the next.
Dr Smith said: "The human germline is by no means perfect, with evolution having furnished us with rather minimal protection from diseases that tend to strike in our later years, including cardiovascular disease, cancer and dementia.
"GM techniques offer the prospect of protecting future people against these and other common disorders.
"This has previously been achieved to an extent in GM experiments on animals.
"If several common disorders could be avoided or delayed by genetically modifying humans, the average disease-free lifespan could be substantially extended."
Dr Smith, head of Abertay's biomedical science courses, said it could also give hope to parents at risk of transmitting serious genetic disease to their children.
However, he warns that an ethical approach is vital to win the trust of the public.
The world's first gene-edited babies were born in China last year in an effort to make them resistant to HIV.
The development was widely criticised and the scientist involved had his work stopped as authorities investigated him for breaking the law.
Dr Smith's analysis is published in the journal Bioethics.
Arsenal distances itself from Mesut Ozil post criticising China's treatment of Uighur Muslims | World News
Arsenal has distanced itself from comments made by its star midfielder Mesut Ozil about the plight of Uighur Muslims.
Ozil had criticised China amid allegations that the minority has suffered religious and ethnic persecution at the hands of Chinese authorities.
In a post on Instagram, the footballer had written: "(In China) Qurans are burned, mosques were closed down, Islamic theological schools, madrasas were banned, religious scholars were killed one by one. Despite all this, Muslims stay quiet."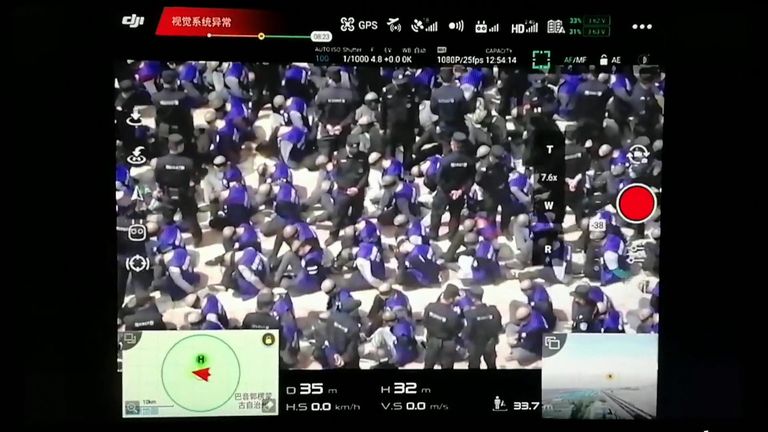 The Premier League club has now moved to limit the damage to its business interests in China, where it has a number of commercial enterprises including a chain of restaurants.
In a statement on Weibo, China's most popular social media site, Arsenal said: "Regarding the comments made by Mesut Ozil on social media, Arsenal must make a clear statement.
"The content published is Ozil's personal opinion. As a football club, Arsenal has always adhered to the principle of not involving itself in politics."
There have been several angry replies to Arsenal's post on Weibo. One showed a shredded Ozil shirt next to a pair of scissors, while another called for the footballer to be expelled from the club.
"Ozil issues inappropriate statement" had been one of the top trending topics on Weibo, but searching for the hashtag now returns no results, according to Reuters.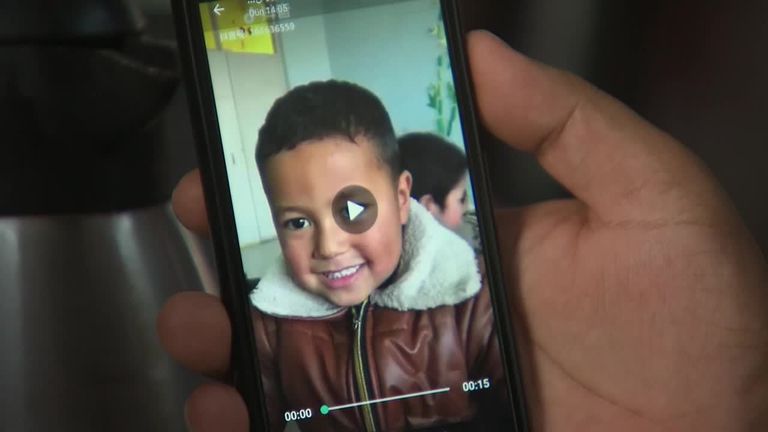 Discussion of sensitive topics is frequently censored on the social network.
The UN and human rights groups estimate that up to two million people, mostly Uighur Muslims, have been detained in harsh conditions in Xinjiang.
China has repeatedly denied any mistreatment of Uighurs.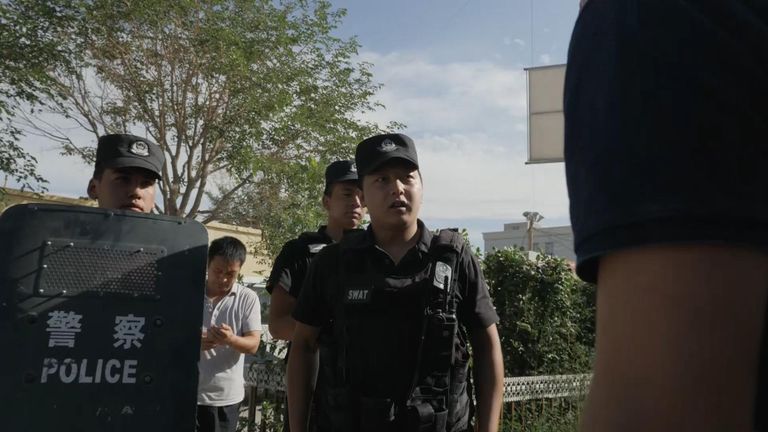 In November, leaked documents emerged that contradicted government claims that the detention camps were voluntary training centres.
Classified documents appeared to confirm the testimony of many former detainees that they are centres for forced ideological and behavioural re-education.
China's embassy in the UK dismissed that leak as a "fabrication and fake news".
Nepal wants army deal reviewed before UK can recruit female Gurkhas | UK News
Nepal wants to review a military deal allowing the British army to enlist its citizens – before the UK is able to recruit Gurkha women for the first time.
Reports suggest the first Gurkha women could begin their training in the British army next year, but it isn't clear how many the UK is seeking to enlist.
The British army has been enlisting Gurkhas, a tribe from Nepal's Himalayan foothills known for their fierce combat abilities, since 1815.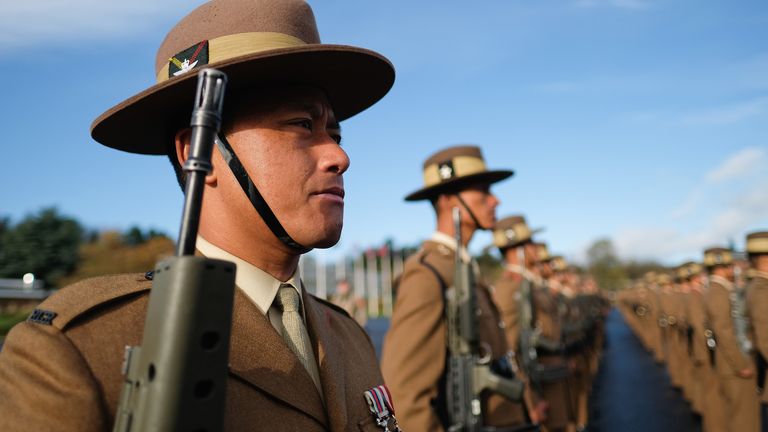 Britain and India were able to share and recruit Gurkhas after an agreement between New Delhi, London and Kathmandu following India's independence from colonial rule in 1947.
Plans to recruit Gurkha women were first announced in 2007, but issues such as recruitment and selection standards needed to be settled.
Now, Nepal wants the 72-year-old tripartite deal to be renegotiated because it does not allow Kathmandu to play any role in the recruitment process of Gurkhas by foreign armies.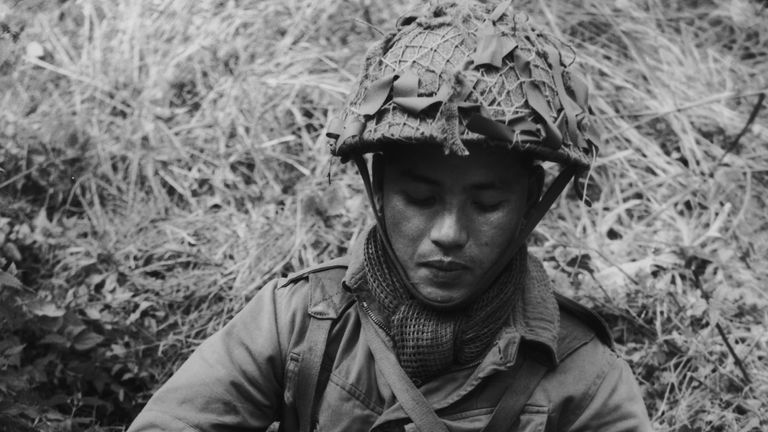 The country's foreign minister Pradeep Kumar Gyawali said: "(Some) provisions of that agreement have become irrelevant now.
"Therefore, we have told Britain that we should review it… make bilateral arrangements.
"We should define the presence of the government of Nepal in the (recruitment) process."
Mr Gyawali said a new agreement should also address Gurkha grievances such as pensions and other benefits, which retired servicemen say are not at par with their British counterparts.
Nepal, a natural buffer between China and India, is one of the world's 10 poorest countries and remittances from Nepalis working abroad, including the Gurkhas, account for more than a quarter of its GDP.
Currently, there are about 3,000 Nepalis in the Brigade of Gurkhas who have fought in Iraq, Afghanistan and the Balkans.
Omar al Bashir: Sudan's ex-president convicted of corruption and money laundering | World News

Omar al Bashir, the former president of Sudan, has been convicted of corruption and money laundering.
The 75-year-old has been sentenced to two years in a reform facility.
Al Bashir is also wanted by the International Criminal Court (ICC) on charges of war crimes and genocide.
Sudan's military toppled al Bashir in April following months of street protests against his three-decade authoritarian rule.
Sudan was also on a US blacklist for sponsoring terrorism, while the economy had been wrecked by years of mismanagement and American sanctions.
More follows…