Girl, 15, dies after bridge collapses into river in France | World News
A 15-year-old girl and a lorry driver have been killed after a bridge collapsed into a river in southwestern France, officials have said.
The 150m-long (492ft) suspension bridge in Mirepoix-sur-Tarn, near Toulouse, collapsed at around 8am local time on Monday.
A lorry, a car and possibly a van were crossing at the same time, the local prosecutor said.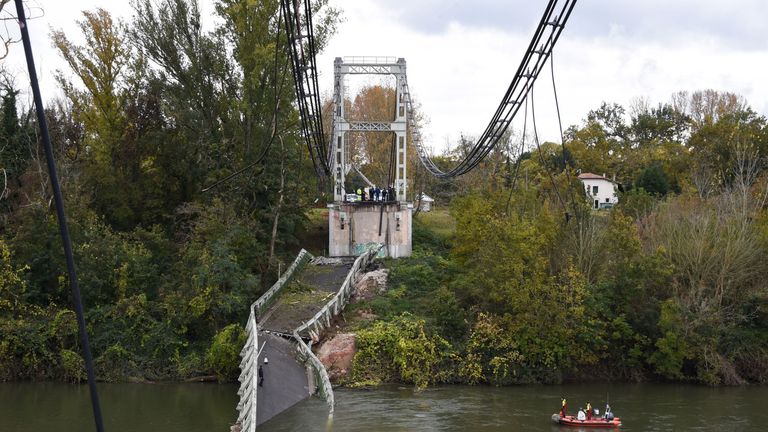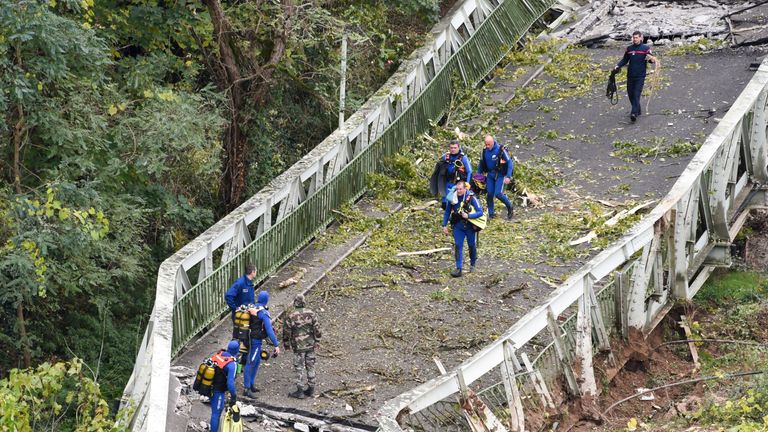 The bridge, which was renovated in 2003 by Haute-Garonne council, was limited to 19-tonne vehicles.
Television footage showed one car nose-down in the water with only its rear lights and bumper above the surface.
The mother of the deceased teenager was among three people rescued from the water, the prosecutor said.
The mayor of Mirepoix-sur-Tarn later said on French television station BFM TV that the lorry driver had also died.
The local prefect Etienne Guyot said the total number of casualties was not yet known.
The bridge was inspected every six years and had not shown any signs of structural weakness at its last inspection in 2017, according to the council.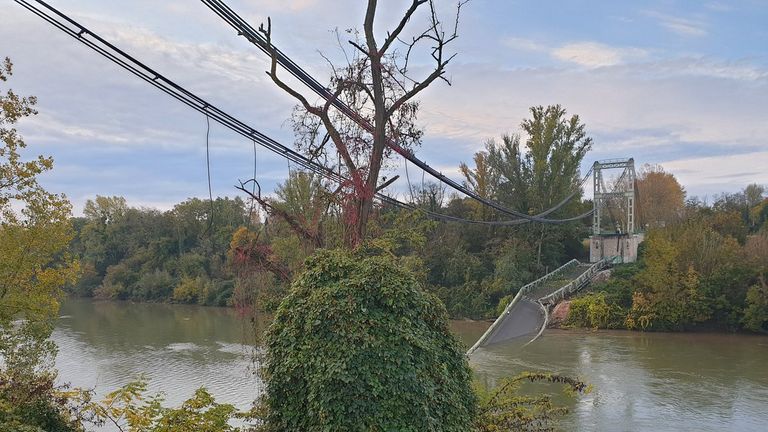 A criminal investigation into the causes of the accident has been opened.
Following the collapse of a motorway viaduct last year in Genoa, Italy, which killed 43 people, senators called for extra funding to check and repair bridges across France.
Hertha Berlin U16 team walks off pitch after players 'racially abused' by opponents | World News
Hertha Berlin's under-16 team has walked off the pitch during a game after its players were allegedly racially abused by opposition players.
The German club's officials informed the referee of the alleged abuse and decided to stop playing in the 68th minute while leading 2-0 against regional rivals Auerbach.
The Bundesliga club says in a statement on its website that it took the decision "because we as Hertha BSC condemn racism and discrimination in every form".
On Twitter, the club said: "There are times when football doesn't come first. Racism has no place in our society."
Executive board member Paul Keuter called it "the only correct decision, not to continue with the game".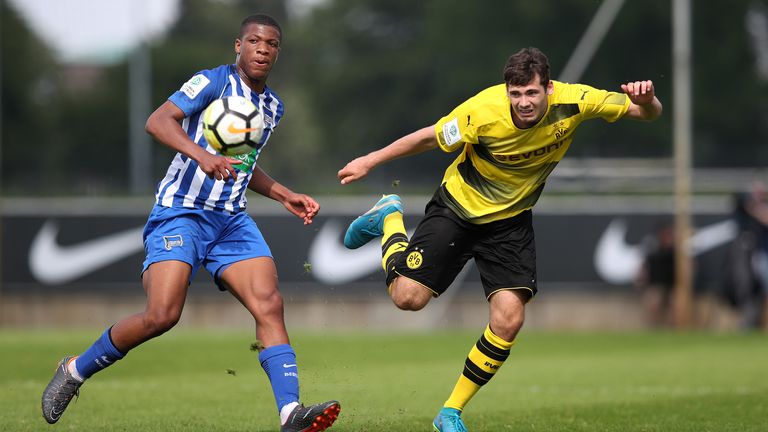 Hertha under-23 player Jessic Ngankam said he was targeted with monkey chants and called an "ape" by an opposing player during his side's fourth division game against Lokomotive Leipzig on 6 December.
"Insults are unfortunately an everyday occurrence in football, and I can put up with them. But racist abuse is a no-go," the 19-year-old said.
Both Hertha and Lokomotive condemned the alleged abuse.
Grease stars Olivia Newton-John and John Travolta don costumes for first time in four decades | Ents & Arts News
Fans hopelessly devoted to Grease got the chance to re-live the classic musical when stars of the box office hit donned their costumes for the first time in 41 years.
John Travolta and Olivia Newton-John rolled back the years, dressing as their characters Danny Zuko and Sandy Olsson for a singalong event in Florida.
Sharing a snap on Instagram, Newton-John said: "First time in costume since we made the movie! So excited!!"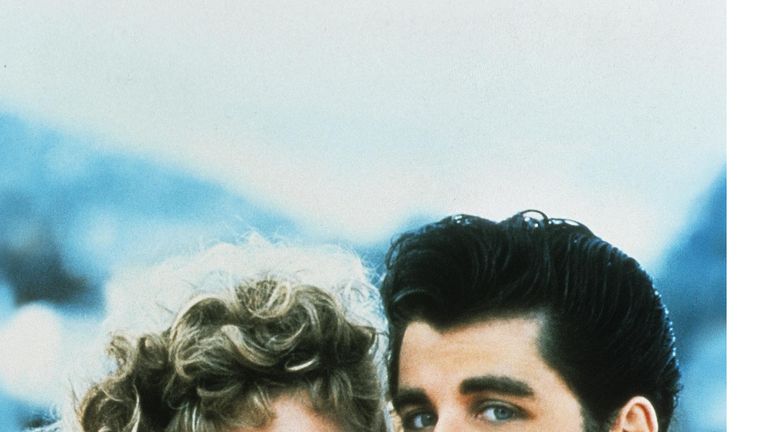 Newton-John, 71, and Travolta, 65, took part in a 'Meet N Grease' singalong at the Coral Sky Amphitheater in West Palm Beach.
The jacket that Newton-John wore in the film recently fetched £185,000 at a charity auction but, in a kind gesture, the buyer sent it back to her.
The pair have collaborated several times since the film's release in 1978.
They starred together in the 1983 rom-com Two Of A Kind and made an appearance in Michael Jackson's music video Liberian Girl in 1987.
The duo recorded a joint Christmas album for charity in 2012, This Christmas, as well as a music video for one of the album's tracks, I Think You Might Like It.
Patrick Reed's caddie Kessler Karain banned from rest of Presidents Cup after 'shoving' spectator | World News
A caddie for one of the world's top golfers has been banned for the rest of the Presidents Cup after pushing a spectator in Melbourne.
Kessler Karain admitted shoving a man, accusing him of "taking it too far" with "banter" for three days in the tournament between the US and an international team in Australia.
Mr Karain, who is the bag man for the 2018 Masters champion Patrick Reed and is also his brother-in-law, claimed the member of the public had shouted "you f****** suck".
He said he got out of his golf cart, pushed the man and said a few "expletives" before security arrived and he got back into the vehicle and left.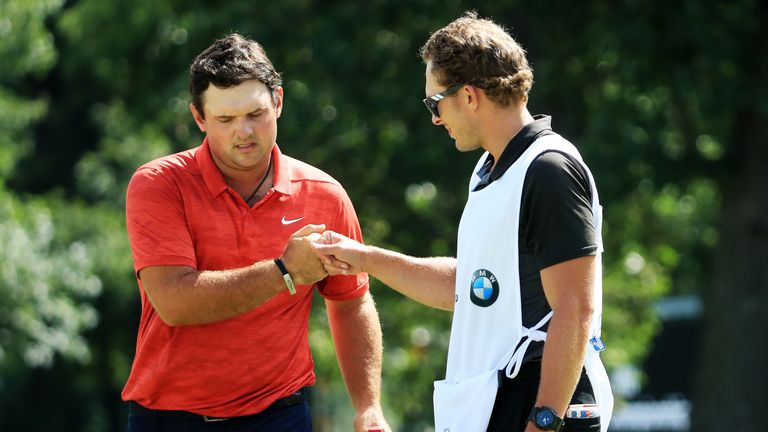 The caddie claimed the most harm done was a "little spilled beer", which he was happy to pay for after the incident during Saturday's fourballs at the Royal Melbourne Golf Club.
Reed has accepted the decision from the PGA Tour to effectively ban his caddie from being involved in the final day of action.
A PGA Tour statement read: "Following an incident that took place on Saturday at the Presidents Cup involving Kessler Karain and a spectator, Karain will not return to caddie for Sunday's final-round singles matches.
"We will have no further comment at this time."
Reed said: "I respect the tour's decision. We are all focused on winning the Presidents Cup tomorrow."
The American, who has not won any of his three matches in the Presidents Cup, had been taunted by fans after he was penalised for improving his lie in a bunker during a tournament last week.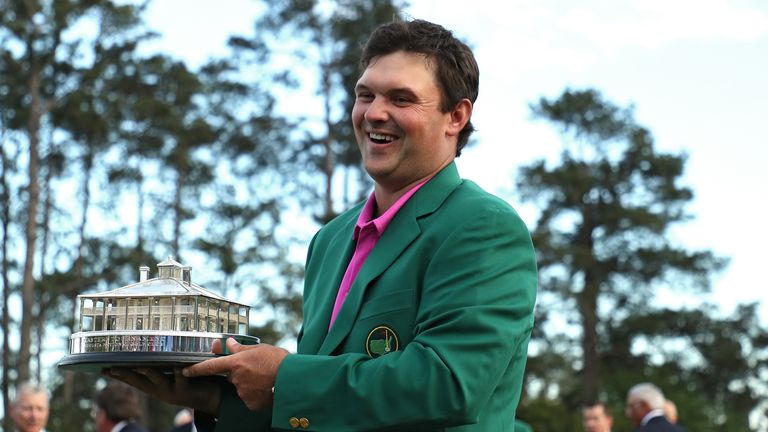 Karain described the latest incident in a statement issued on US-based golf podcast Fore Play.
He said: "We have been known for having fun with some good banter, but after hearing several fans in Australia for three days some had taken it too far. I had had enough. And this gentlemen was one of them.
"Riding on the cart, guy was about three feet from Patrick and said 'you f****** suck'. I got off the cart and shoved him, said a couple of things, probably a few expletives. Security came and I got back in the cart and left.
"I don't think there's one caddie I know that could blame me. Unless his bones break like Mr Glass, the most harm done was a little spilled beer, which I'm more than happy to reimburse him for."
The international team lead the event 10-8 after the third day's action.