Kanye West performs songs from Jesus Is King for tearful prison inmates | Ents & Arts News
Never mind dancing to the jailhouse rock, Kanye West moved some inmates to tears during a surprise show at a prison in Texas.
Almost everybody in the whole cell block at Harris County jail were treated to a performance by the rapper, who reportedly turned up for an exclusive presentation for 200 selected prisoners and staff at the facility.
West shared tracks from his new gospel album Jesus Is King during his visit, with a number of people in the audience seen welling up in a video released by Harris County Sheriff's Office.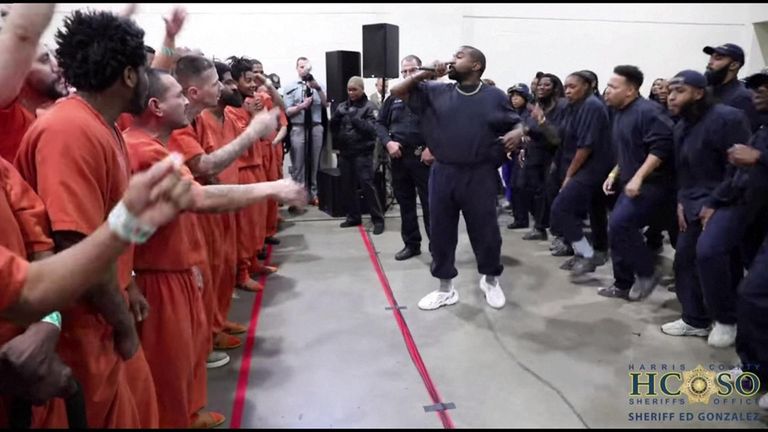 The 42-year-old performed with the backing of a choir, and then moved on to another facility across the street where a smaller selection of female inmates were treated to a show.
West was said to have used a secret tunnel to get to the site of his second concert on Friday, which were kept secret from the public and organised with the approval of prison officials.
Harris County Sheriff Ed Gonzalez said representatives of the music star got in touch about doing the performances, which were reminiscent of jailhouse concerts given by country singer Johnny Cash in California.
Cash performed twice at Folsom State Prison in January 1968 and the 17 total tracks from the shows were later released as part of a live album titled At Folsom Prison.
Unlike At Folsom Prison, Jesus Is King has received a mixed critical reaction since its release earlier this week.
The album, which suffered two delays before finally coming out, holds an average score of just 55 on the reviews aggregation website Metacritic – although it does have its fans.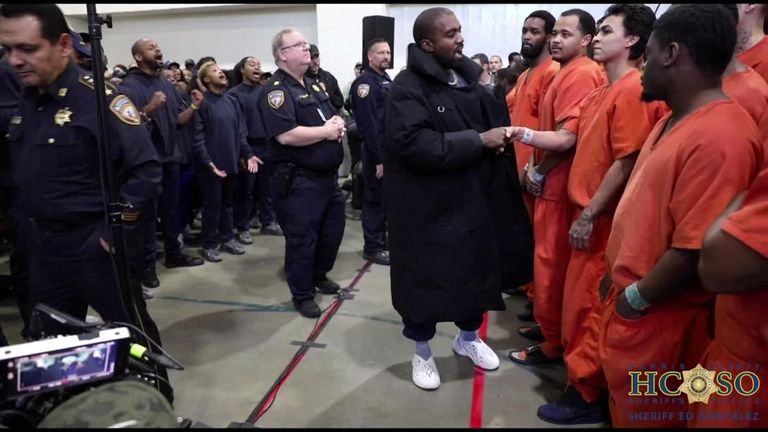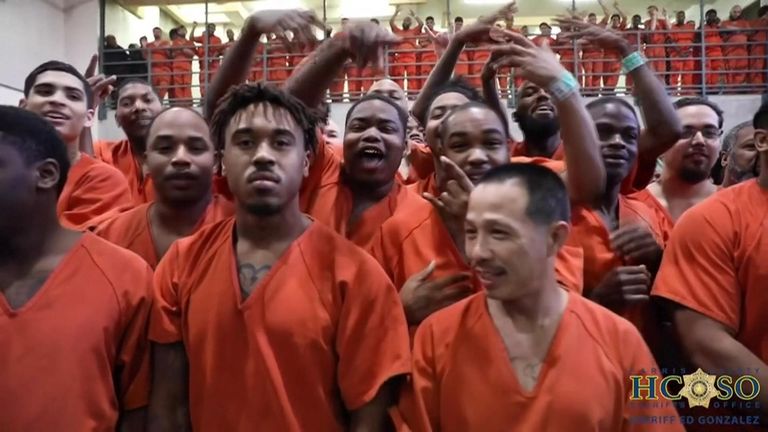 British music magazine-turned-website NME gave the album – billed by West as "an expression of the gospel" – a four star review and said it was a step-up from the 2018 release dubbed Ye.
It has also been praised by members of the Christian community – and West is due to speak about the album during a trip to the vast 17,000-seat Lakewood Church in Houston on Sunday.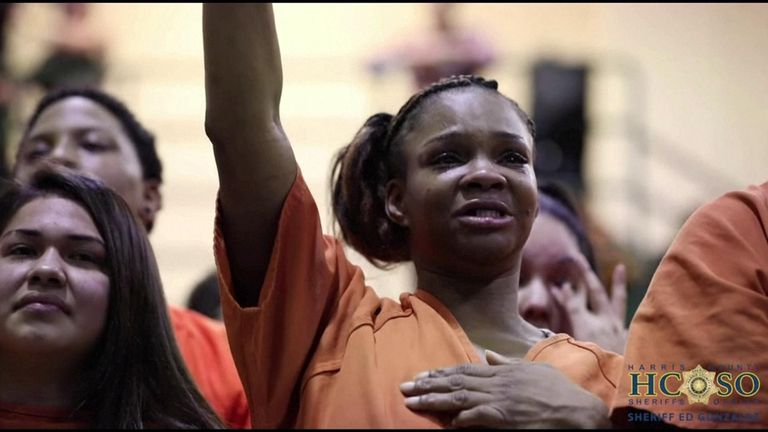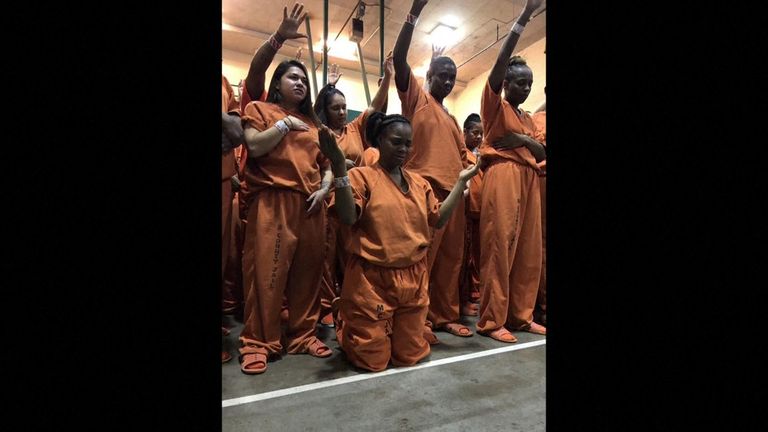 The album opened at number one on the US Billboard 200, giving West – who is one of the most successful and influential artists of the 21st century – his ninth consecutive album to debut atop the rankings.
It remains to be seen whether Jesus Is King enjoys any awards success, potentially helping West – who shares four children with his reality TV star wife Kim Kardashian West – add to a haul that already includes 21 Grammys.
Trump unveils Middle East peace plan which is 'win-win' for Israel and Palestinians | World News
Donald Trump has unveiled his long-awaited Middle East peace plan, saying the "realistic" two-state solution is a "win-win opportunity" for both Israel and the Palestinians.
Speaking at the White House, the US president said his administration's vision would form the basis of direct negotiations between the two sides which was a "historic breakthrough".
The proposal calls for the creation of a State of Palestine with its capital in parts of east Jerusalem and it more than doubles the territory currently under Palestinian control.
But it also recognises Israeli sovereignty over major settlement blocs in the West Bank, something to which the Palestinians will almost certainly object.
The Palestinians have already rejected the proposal, accusing Mr Trump of being biased in favour of Israel as he has adopted policies that boost Israel at their expense.
However, the US president, speaking alongside Israeli Prime Minister Benjamin Netanyahu, said Israel was taking a "giant step toward peace" and Palestinians deserved the chance for a better life.
Mr Trump said the deal was a "historic opportunity" for Palestinians to achieve an independent state of their own.
He said his vision will end the cycle of Palestinian dependence on charity and foreign aid, as he urged peaceful co-existence between the two sides.
The American leader said he told Palestinian President Mahmoud Abbas that if he chooses peace then the US and other countries "will be there every step of the way to help".
And urging peace in the region, Mr Trump said it was time for "this sad chapter in history to end".
Mr Netanyahu said he has agreed to negotiate with the Palestinians because the peace plan "strikes a balance".
However, an official with the ruling Hamas group in Gaza called Mr Trump's statement "aggressive" and said the Jerusalem plan was "nonsense".
More follows…
Thailand 'not able to stop the spread' of new coronavirus | World News
Subtle changes are seeping into daily life in Bangkok.
Thermal scanners now stand at the doors of luxury malls and attendants pump disinfectant into the hands of visitors as they stream in.
With 14 cases, Thailand now has the highest confirmed number of coronavirus infections outside China and people are starting to worry.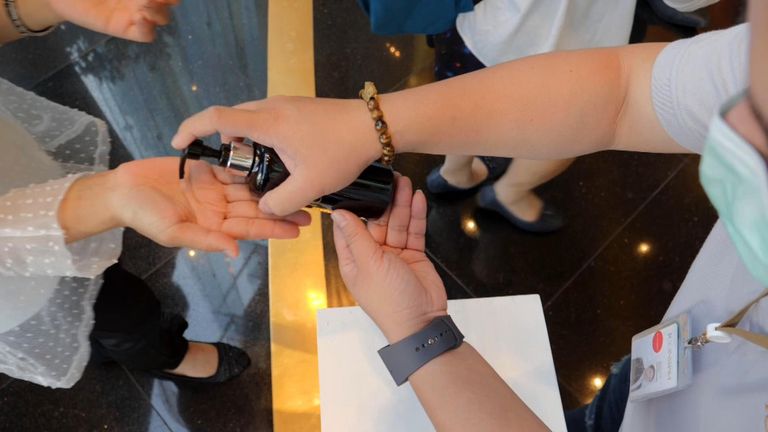 "It's spreading so fast and the information is so hidden, we don't know the whole picture," young mother Cathy told me.
Even her four-year-old son obediently wears a surgical mask.
"I'm worried that I'll get sick and stay in hospital and there isn't a vaccine," commuter Nan added.
Already popular because of pollution, face masks are selling out.
The armour of choice, there are none to be found in one of the main shopping districts
"Finished," shop assistants tell us again and again as we search for fresh supplies.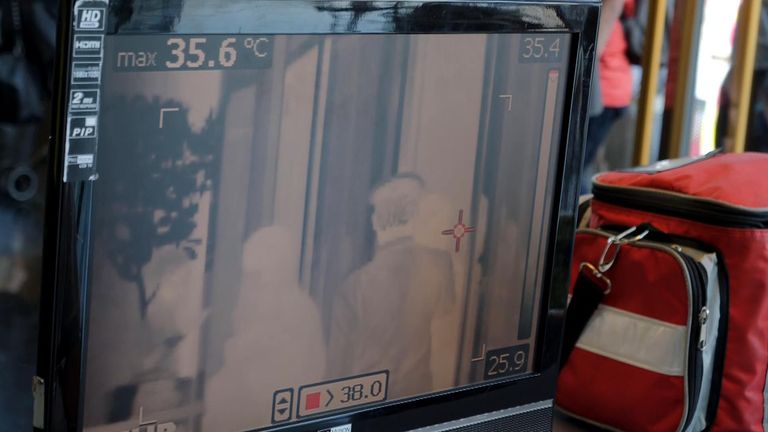 Thailand is a top foreign holiday destination for tourists from Wuhan.
About 22,000 people from the city at the centre of the coronavirus outbreak have visited in January alone.
Six new cases were confirmed today, five of them involving a family from China's Hubei province, and the sixth from Chongqing province.
:: Listen to the Daily podcast on Apple Podcasts, Google Podcasts, Spotify, Spreaker
While all arrivals from China will now be screened and thermal scanned for signs of the disease, the coronavirus is believed to be contagious during the incubation period.
Thus it is feared that while visitors may not have any symptoms, they could in theory be spreading the infection.
That concern is helping to prompt criticism of the government's response to the crisis.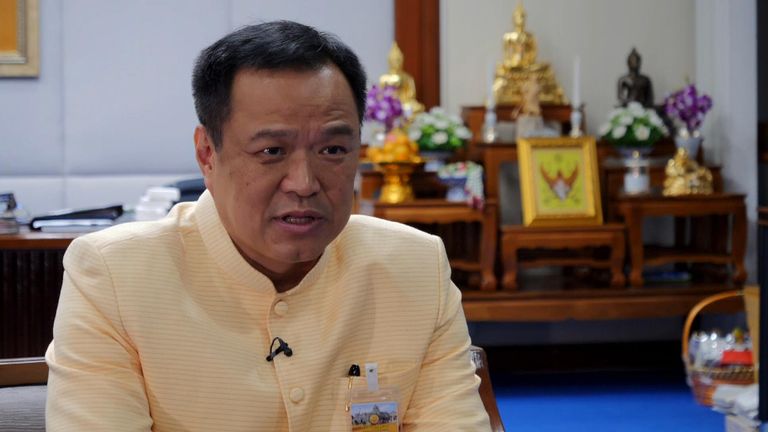 The hashtag #crapgovernment was trending top on Twitter in Thailand at the weekend as users complained about the management of the virus and other health issues.
The country's prime minister says the situation is under control but public health minister Anutin Charnvirakul admitted to Sky News that he expects the number of infections to rise.
"We are not able to stop the spread," he said.
"Our target is we will be able to detect all carriers entering Thailand and we will apply necessary measures as the situation develops.
"Of course we expect more people to get sick but we are able to identify all of them."
There is no way of knowing how many more coronavirus infections will emerge in the coming days and weeks, so residents must continue to protect themselves as best they can.
Man whose headaches made him vomit 'had tapeworm in brain for 10 years' | US News
A man whose headaches were so painful they made him vomit has finally found the source of his health problem – a tapeworm had been lodged in his brain for 10 years.
Doctors in Texas think the tapeworm had been growing slowly ever since the man – named only as Gerardo – contracted it from eating undercooked pork in Mexico more than a decade ago.
Gerardo said he had been having headaches and "feeling off" for months before he had an MRI scan after fainting while playing football last year.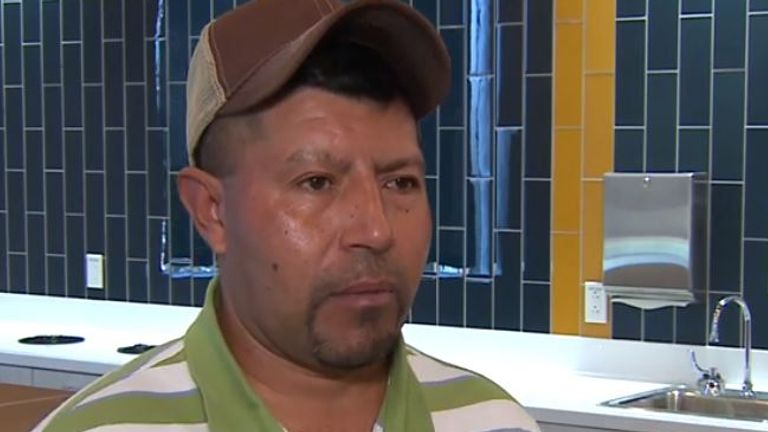 Describing the pain of his headaches, he told NBC affiliate KXAN-TV: "It's very intense, very strong because it made me sweat too, sweat from the pain, pain in the head, and then, I would vomit from the pain."
Dr Jordan Amadio, a neurosurgeon at Ascension Seton in Austin, said the case was "rare and truly extraordinary".
"In certain regions of the country, like Texas and California, this can be more common," he was reported as saying.
"So, there's definitely something, I think, for every medical professional to be aware of.
"It is not commonly seen and can actually masquerade as different things."
Several kinds of tapeworms cause the parasitic infection taeniasis, according to the Centres for Disease Control and Prevention.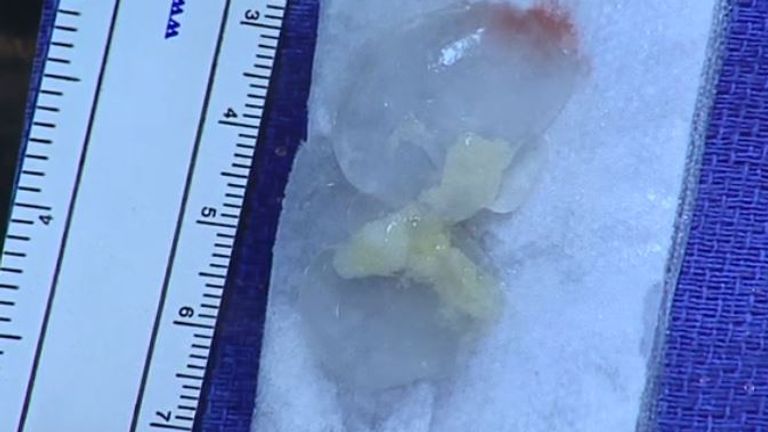 Eating raw or undercooked beef or pork is the primary risk factor for becoming infected.
Most people with tapeworm infections have no symptoms or only mild symptoms.
After a complex surgery to remove the tapeworm, Gerardo said he was back to his normal self and had returned to work.
A tapeworm had also been found in his sister's brain years earlier.