McDonald's to launch 'evolved' paper straw after customer backlash | Business News
McDonald's says it is to launch an "evolved" paper straw across Europe following a backlash from customers over its first attempt.
The fast food chain, which recently hit headlines over the controversial departure of its British-born chief executive Steve Easterbrook, said the change it was bringing in was part of a wider commitment to the environment by reducing plastic and waste.
McDonald's replaced its plastic straws with paper versions in the UK from late last year following, what it said were, successful trials.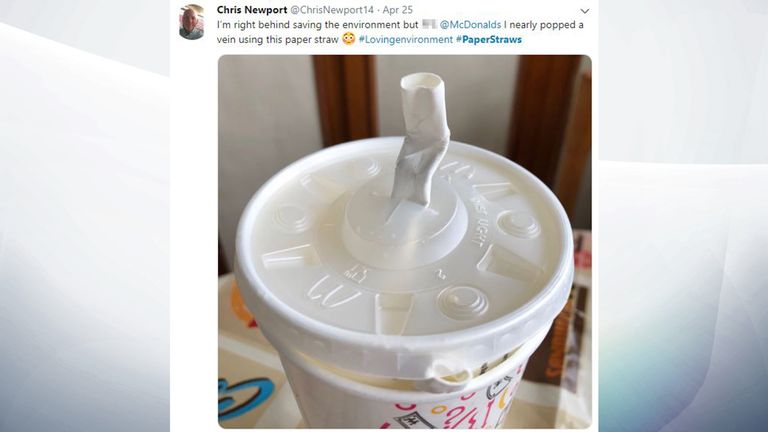 But tens of thousands of customers called for the move to be scrapped, claiming the straws became soggy too quickly and even dissolved.
The chief executive of McDonald's UK, Paul Pomroy, appeared on Sky News at the time to defend the straws – saying he had checked them himself.
The company said on Thursday that the new, more sturdy, straw would be distributed to restaurants across Europe, though it declined to give a time frame.
It said: "Following feedback from customers, and as the packaging industry has evolved, the paper straws being rolled out are now stronger while remaining made of fully recyclable materials."
The straw initiative forms part of the chain's 'Better M' platform to support the environment.
Another change was a makeover of McFlurry packaging to eliminate the need for a separate plastic lid. This would involve the container having flaps at the top, the company explained.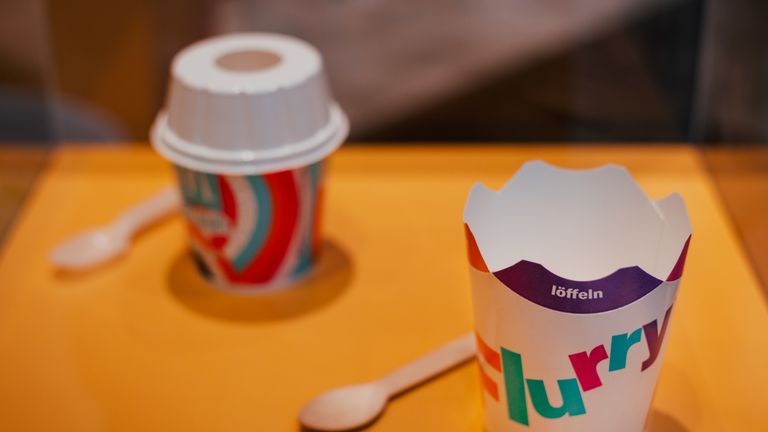 It said this would reduce more than 1,200 tonnes of plastic annually.
It also said it was also to stop plastic drink lids – but only in France.
The chain said they would be replaced by fibre. Edible packaging was to be trialled in Ukraine with its Sundae surround made from waffle.
Vice president of global sustainability at McDonald's, Keith Kenny, said: "We care about lessening our impact on the environment and know our customers do too.
"That's why we're finding new and innovative ways to reduce our use of packaging, switch to more sustainable materials and help our customers to reuse and recycle, too.
"The trials we are conducting across Europe are vital in helping us get first-hand feedback from customers on solutions that help them to be conscious consumers, without compromising on quality and the McDonald's experience they love."
Police officer among six people killed in shootout in New Jersey | US News
Six people, including a police officer, have been killed in a shoot-out in New Jersey.
The officer was investigating a murder in Jersey City when he approached two suspects, one of whom opened fire and shot him in the head, police sources told NBC News.
The two suspects then fled in a rental van and holed up in a grocery store where a gun battle broke out, according to reports.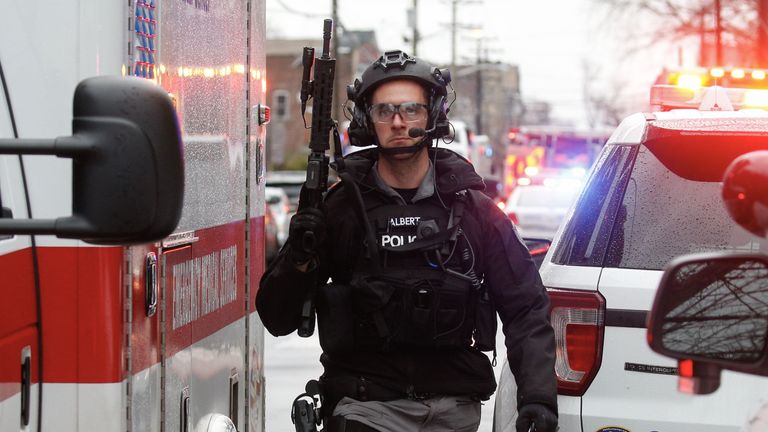 Both suspects and three civilians were killed, NBC News said.
All schools in Jersey City were put on lockdown as heavy, sporadic gunfire was heard over an hour.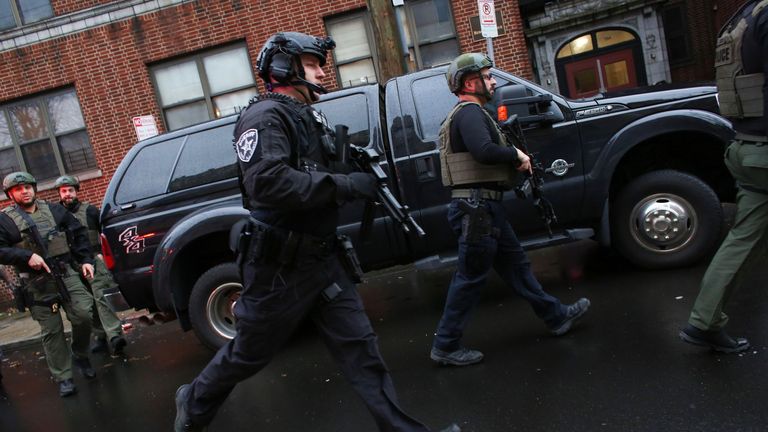 The officer who was killed was a 39-year-old father of five children, according to officials.
A second officer was wounded after being struck in the shoulder by gunfire, and two others were injured by shrapnel.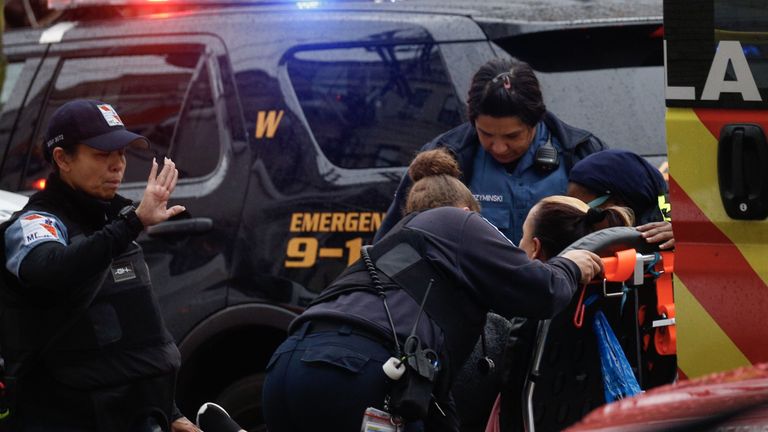 SWAT teams, state police and federal agents responded to the incident, with officers blocking off an area which includes a school, a kosher supermarket and a hair stylist.
Authorities have said the incident is not believed to be a terror attack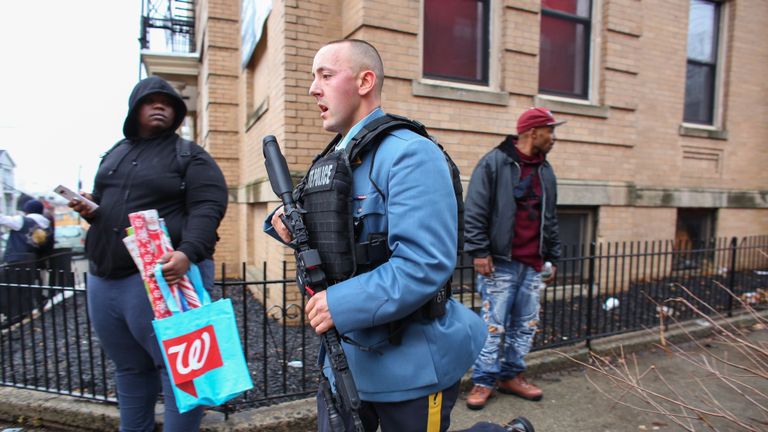 US President Donald Trump tweeted: "Just received a briefing on the horrific shootout that took place in Jersey City, NJ.
"Our thoughts & prayers are [with] the victims & their families during this very difficult & tragic time.
"We will continue to monitor the situation as we assist local & state officials on the ground."
More follows…
Child prodigy, 9, quits university in row over graduation date | World News
A nine-year-old boy who was set to become the world's youngest ever graduate has quit his university following a row over his graduation date.
Laurent Simons made headlines around the world after he was on track to complete a bachelor's degree in electrical engineering at Eindhoven's University of Technology in the Netherlands.
The Belgian boy – who has an IQ of 145 – was due to complete his studies before the end of the year, which would have made him the world's first ever graduate under the age of 10.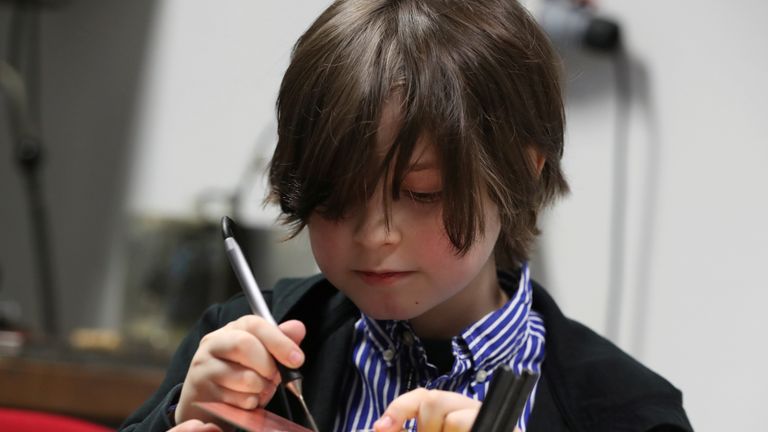 But the university has now told Laurent and his parents that the target is no longer feasible because of the number of exams he still needs to finish before his birthday on Boxing Day.
"Laurent is an exceptionally gifted boy, who is going through his studies at an unprecedented pace," the university said in a statement.
The university added that it had offered "a still phenomenally quick scheme in which he would end his education mid-2020".
But Laurent's parents decided not to accept the offer and immediately ended his studies in Eindhoven.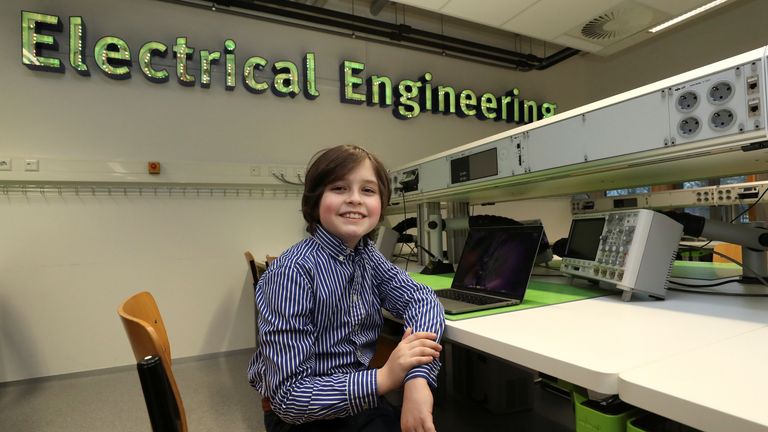 His father Alexander Simons said: "Until last week everything was fine, and now suddenly they see a delay of six months."
He said the exact date of Laurent's graduation had never been an issue for the family but became one as they felt the university was reacting to their plans to move the boy's further education abroad.
A programme director at the university had previously described Laurent as "maybe three times smarter than the smartest student we've ever had".
Mr Simons said: "It's very peculiar that this all comes right at the time when we were finalising our plans for Laurent's PhD at a different university.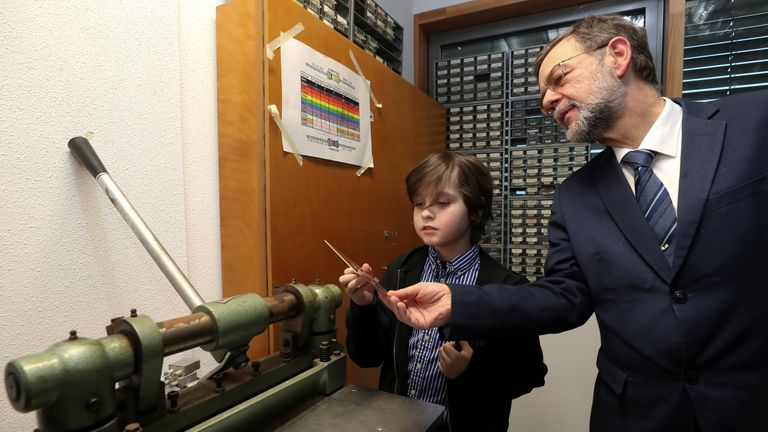 "There is a lot of interest in Laurent from universities he would be honoured to join… there is so much demand for Laurent, he is a unique project which everybody wants to be a part of."
Laurent, who is inspired by Serbian-American inventor Nikola Tesla, says he wants to research artificial organs and ultimately to develop an entire artificial body in his own laboratory.
Currently the youngest person to obtain a degree is American Michael Kearney, who achieved the feat in June 1994 at the age of 10 years and four months, according to the Guinness Book of World Records.
Greta Thunberg called a 'brat' by Brazil's President Jair Bolsonaro | World News
Brazil's president has called climate campaigner Greta Thunberg "a brat" after she tweeted about the murder of two indigenous people in the Amazon.
Jair Bolsonaro questioned the coverage given to the 16-year-old Swedish activist after she shared a link to a story about the killings in Maranhao state.
"Greta said that the Indians died because they were defending the Amazon," said Mr Bolsonaro.
"It's impressive that the press is giving space to a brat like that."
Thunberg promptly changed her Twitter bio to simply read: "pirralha" – the Portuguese for brat.
Accompanying the story, she wrote: "Indigenous people are literally being murdered for trying to protect the forest from illegal deforestation. Over and over again. It is shameful that the world remains silent about this."
Her comments on Sunday came as the UN was holding its international climate change conference, where Brazil's environmental policies have been criticised.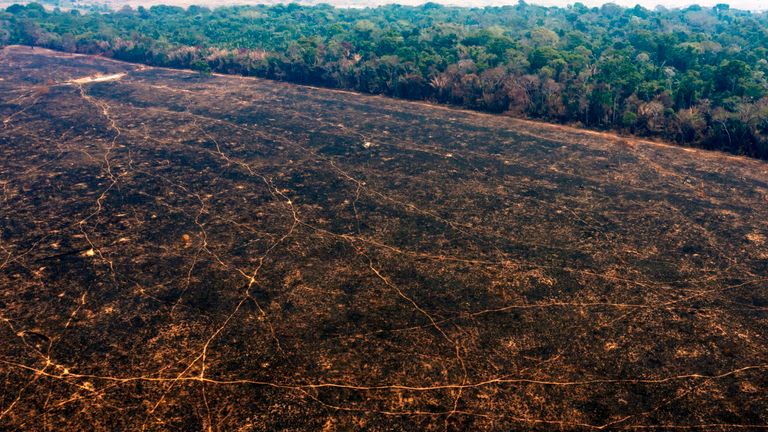 Mr Bolsonaro has been accused of not doing enough to protect the Amazon where large areas have been hit by major fires in recent months.
The controversial president argues conservation policies hinder economic development, has rolled back measures to limit deforestation and is accused of reducing efforts to fight illegal logging, mining and ranching.
A recent report said deforestation in the rainforest rose by almost a third last year, its highest rate for more than a decade.
The Amazon is considered key to the fight against climate change because of the vast amounts of carbon dioxide it absorbs.
Mr Bolsonaro's comment is not the first time that the teenage campaigner has been on the end of a barbed comment by a world leader.
In September, President Trump responded to a video of Thunberg's angry UN speech over climate change inaction by tweeting sarcastically: "She seems like a very happy young girl looking forward to a bright and wonderful future. So nice to see!"
Thunberg also hit back on that occasion, lifting the president's words "very happy girl" comment for her Twitter bio.