Marilyn Hartman: 'Serial stowaway' caught trying to sneak on flight again | US News
A "serial stowaway" has been caught trying to get through airport security again – despite getting an 18-month sentence ordering her to stay away from terminals.
Marilyn Hartman was spotted as she tried to sneak through security in Chicago's O'Hare airport on Friday night and officers realised she did not have a ticket or identification.
According to an NBC report, police said she was "moving dividers in an attempt to circumvent security".
It comes after she was arrested last year for sneaking on to a flight from O'Hare to London.
The 67-year-old has been sneaking onto flights for about 10 years.
She ultimately pleaded guilty to criminal trespassing and was sentenced in March to 18 months' probation after agreeing to stay away from Chicago's two commercial airports.
According to NBC Chicago, Hartman has long struggled with homelessness and mental health, and has had multiple encounters with officials at airports throughout the US.
In 2016, Hartman was ordered to be held in jail without bond after she walked away multiple times from a Chicago mental health facility where she was receiving treatment.
She was set to appear at bond court at 9am local time on Sunday.
Traditional soups and broths could stop malarial infection | Science & Tech News
Some traditional soups may be as effective as the leading antimalarial drugs in combating the disease.
Around 500,000 people die every year from malaria worldwide, many of them children, with hundreds of thousands more made seriously ill by the parasite, which is transmitted to humans through the bite of infected mosquitoes.
Half the world's population is vulnerable to infection and resistance to conventional drugs appears to be increasing.
Researchers from Imperial College London and Great Ormond Street Hospital began investigating the possible impact of traditional cures after the discovery of the antimalarial artemesin in qinghao, a herb used in ancient Chinese medicine to combat fever.
The scientists found that some traditional vegetable and meat broths interrupted the life cycle of Plasmodium falciparum, the unicellular protozoan which causes 99% of deaths from malaria.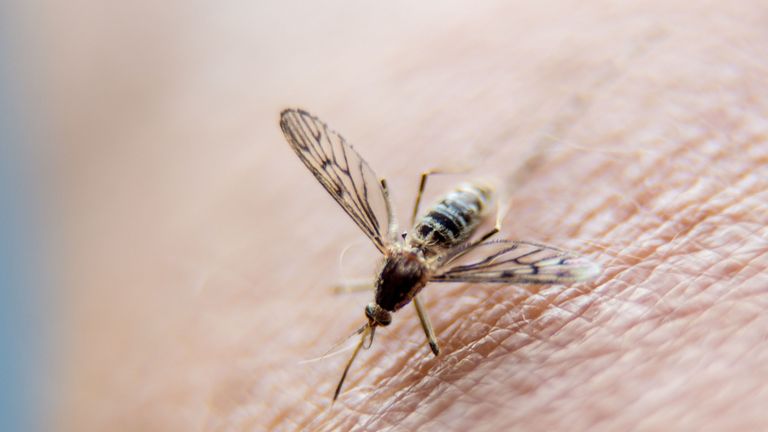 The study involved pupils from Eden Primary school in London being asked to bring in samples of homemade soup and broths made using family recipes passed down through generations.
The children's ethnic backgrounds ranged from across Europe, North Africa, and the Middle East.
The researchers incubated extracts from 56 broths for three days with different cultures of Plasmodium falciparum to see if any could stop the growth of the sexually immature parasites.
They also assessed whether the samples could block sexual maturation – the stage at which the parasite can infect the mosquito.
Many samples were found to increase the rate of parasite growth. But five of the broths curbed growth by more than 50%, with two of them as effective as a leading antimalarial drug, dihydroartemisinin.
Four others were more than 50% effective at blocking sexual maturation, so potentially stopping malarial transmission.
Publishing the results in Archives of Disease in Childhood the authors said: "This journey, mirroring that of artemisinin from the qinghao herb, may as yet reveal another source of potent anti-infective treatment."
The recipes of the vegetarian, chicken and beef-based broths varied, and no particular ingredient was common to those who demonstrated the strongest antimalarial activity.
They warned that the active ingredients in the broths studied are yet to be identified and tested in clinical trials.
Grace Millane's former partner: She asked me to choke her during sex | World News
British backpacker Grace Millane belonged to BDSM dating sites and allowed a former partner to choke her during sex, a court has heard.
An ex-boyfriend of the university graduate from Essex said they had used a system of safe words and signals to make sure she was never in danger.
A statement from the man, whose identity is protected, was read to the jury at the trial of a 27-year-old New Zealander accused of strangling Grace to death at the end of a Tinder date.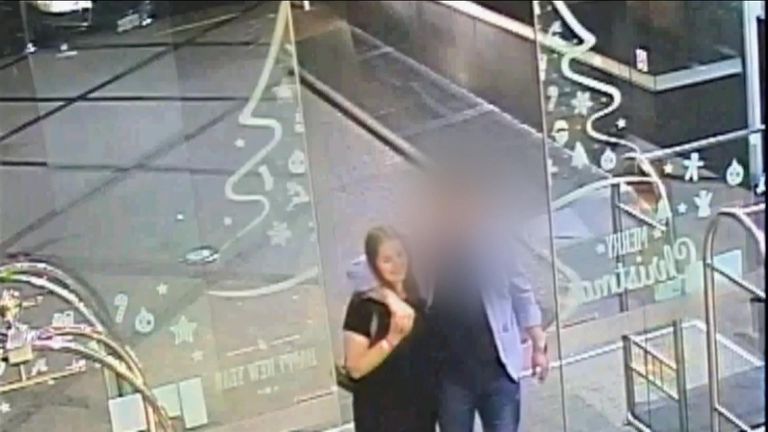 The defendant, who also cannot be named for legal reasons, says Miss Millane died accidentally during consensual sex at his apartment in Auckland last December after she asked him to put his hands on her neck during rough sex.
Miss Millane's former partner said in a statement read to Auckland High Court: "When we researched it we knew the word was asphyxiation.
"Grace and I discussed keeping hands wide and on the side of the neck, never on the front.
"Grace and I would have a safe word most of the time which we had discussed, something like "turtle" or something ridiculous. Grace and I used a tapping practice too. If Grace tapped me three times then it would stop.
"Grace would tap out maybe one in four times.
"Grace would be sure to do this and I trusted that anytime it was too much for Grace she would do this. Grace and I were careful to discuss not only the physical but the psychological aspects to practising BDSM."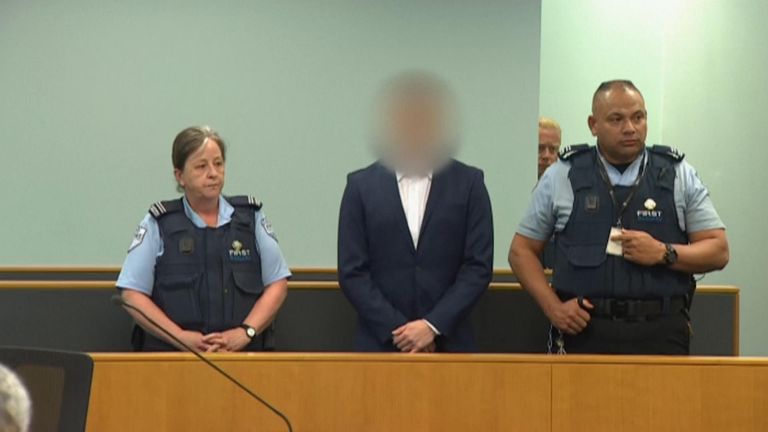 Statements from police revealed that Miss Millane had been active on BDSM dating site Whiplr an hour before meeting the defendant outside a central city casino.
Defence barrister Ron Mansfield told the jury: "All the evidence shows that Miss Millane was a loving, bright, intelligent young woman and she was.
"That is her reputation and that should be her reputation and her memory at the start of this trial and at the conclusion if it.
"The fact that we need to discuss with you what she liked to do in the bedroom should have no impact on he reputation at all."
But, he said: "It's important that we are fully informed. It's not the time for embarrassment or immaturity.
"If this couple engaged in consensual sexual activity which included pressure being applied to her neck with her consent and that went wrong, that is not murder.
"Death through this mechanism may thankfully be rare but it does happen and sadly it happened here."
Mr Mansfield said the defendant admits Grace died from pressure he placed on her neck but said expert evidence was consistent with his account that it was consensual, not violent.
In a police interview, the trial heard last week, he said he only realised Grace was dead when he found her lying on the floor but admits then cramming her body into a suitcase which he buried in a shallow grave in the woods.
Mr Mansfield said his failure to call for help, disposal of Grace's body and lies to police were due to panic.
"He may have thought he wouldn't be believed," Mr Mansfield told the jury, "but don't prove him right."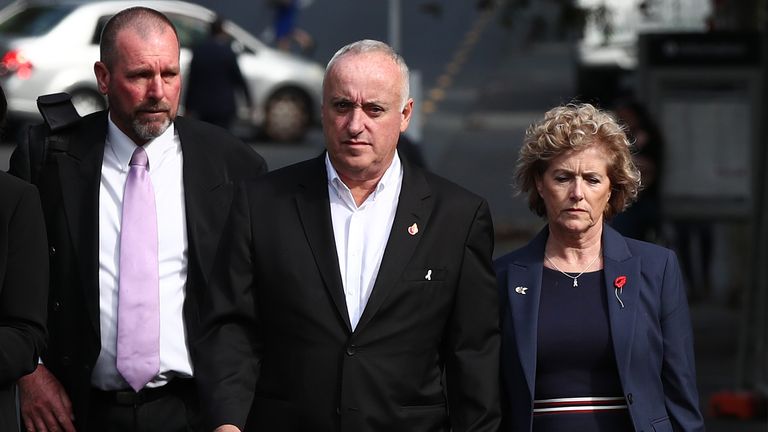 The court also heard that Miss Millane had drunk so much that night that her heart may have gone into a "terminal tailspin" when she was choked during sex.
Pathologist Dr Fintan Garavan, appearing as a defence witness, told the jury a combination of obstruction of the blood flow, pressure on her nervous system and being drunk meant she might have died quickly.
There were no signs of her having struggled and her plight "would not be obvious to a person nearby unless you know what you are looking for," he said.
Defence barrister Ian Brookie said Miss Millane had drunk four mango cocktails, one tequila shot, two whisky cocktails herself and shared three half litre jugs of margheritas and sangria with her alleged killer during their night out.
Dr Garavan said the alcohol, in conjunction with the choking, was "an iceberg making its way into the shipping lane".
"It very likely has become an important indirect player in causing death," he said, explaining that being drunk could turn off a "safety valve" which would normally trigger someone to fight for breath.
Dr Garavan, who examined hundreds of photographs of Grace's body, agreed the primary cause of death was asphyxiation, which he said would have required just one kilogram of pressure.
But he said the absence of deeper haemorrhages in the neck muscles, fractures or scratches to the skin "would favour consensual" choking.
The trial continues.
Protesters in Iran warned of 'decisive' action if unrest continues | World News
Iran's Revolutionary Guards have warned of "decisive" action if protests in the country continue.
At least five people have been killed in the unrest, which began on Friday after the announcement of fuel rationing and a 50% hike in the price of petrol.
At least 100 banks, buildings and cars were torched, according to state media.
Iranian authorities shut down the internet on Saturday but videos shared online before then contained sounds of gunfire and images of badly injured people.
In a statement, the country's main security force said: "If necessary we will take decisive and revolutionary action against any continued moves to disturb the people's peace and security."
Fars, a semi-official news agency in Iran, said there had been more than 87,000 protesters across the country and that around 1,000 had been arrested.
The streets were reportedly calmer on Monday and General Gholamreza Soleimani, head of the Basij, Iran's paramilitary Revolutionary Guard, insisted security forces had acted with "restraint and patience".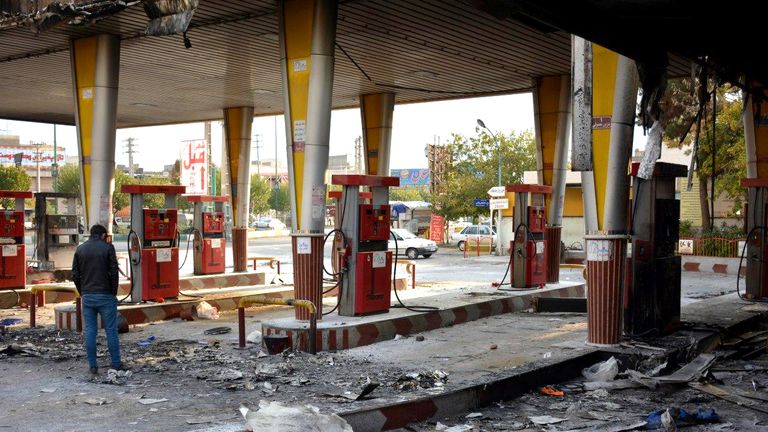 Iran is home to the world's fourth-largest crude oil reserves and cheap oil is almost seen as a birthright but even this has not saved the economy from difficulty.
Since US President Donald Trump withdrew his country from the 2015 nuclear deal last year and imposed sanctions instead, jobs have become scarce and the currency has collapsed.
When the nuclear deal was put on ice, Iran's rial was trading at 32,000 to $1 but this has worsened to more than 123,000 to $1.
Sky News diplomatic editor Dominic Waghorn said: "Iran's government had claimed US sanctions were uniting the people behind them but these scenes [of the protests] suggest a different story."
Parliamentary elections are due in February and the unrest, the worst since 2017, will be another challenge for President Hassan Rouhani.
Mr Rouhani had said the petrol price rises would help raise money for handouts to 18 million families struggling families, which begin this week.
US Secretary Of State Mike Pompeo said he was monitoring the protests and was deeply concerned by reports of fatalities.
But Iran's foreign minister Mohammad Javad Zarif hit back with: "A regime that impedes food and medicine to ordinary people, including the elderly and the sick, by economic terrorism can never get away with the obscene claim of supporting the Iranian people."