Marilyn Hartman: 'Serial stowaway' caught trying to sneak on flight again | US News
A "serial stowaway" has been caught trying to get through airport security again – despite getting an 18-month sentence ordering her to stay away from terminals.
Marilyn Hartman was spotted as she tried to sneak through security in Chicago's O'Hare airport on Friday night and officers realised she did not have a ticket or identification.
According to an NBC report, police said she was "moving dividers in an attempt to circumvent security".
It comes after she was arrested last year for sneaking on to a flight from O'Hare to London.
The 67-year-old has been sneaking onto flights for about 10 years.
She ultimately pleaded guilty to criminal trespassing and was sentenced in March to 18 months' probation after agreeing to stay away from Chicago's two commercial airports.
According to NBC Chicago, Hartman has long struggled with homelessness and mental health, and has had multiple encounters with officials at airports throughout the US.
In 2016, Hartman was ordered to be held in jail without bond after she walked away multiple times from a Chicago mental health facility where she was receiving treatment.
She was set to appear at bond court at 9am local time on Sunday.
Lost hikers found after 18 days in 'Lord of the Rings' New Zealand wilderness | World News
Two hikers who got lost in an area of New Zealand wilderness used to film The Lord of the Rings trilogy have been found with only minor injuries 18 days after they set out.
Jessica O'Connor and Dion Reynolds, both 23, intended to be gone for about five days when they went into Kahurangi National Park on the South Island on 9 May, police said.
But fog meant they lost their way in the first few days, after which they ran out of food, officers added.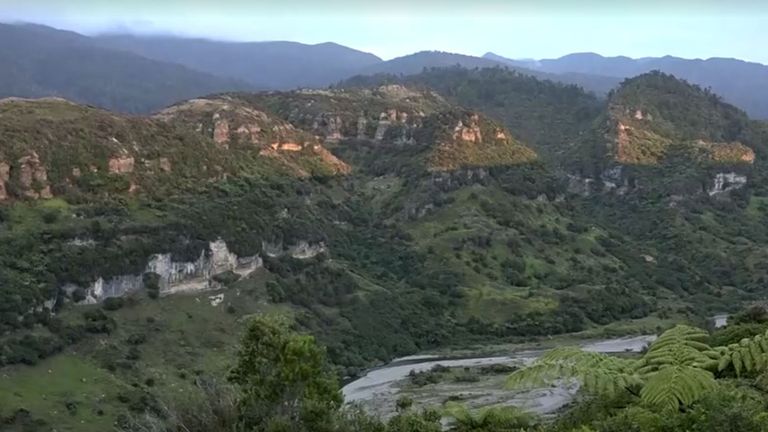 They were reported missing by a friend on 18 May.
Five tracking experts, three dog teams and two helicopter crews were brought in, among a search team of 50 people.
The area is remote, rugged and forested, making the operation difficult, police said, while bad weather earlier this week made things even harder.
The pair chose to stay in one place and were eventually rescued by a military helicopter after crews spotted smoke from a fire they had lit.
The helicopter took them to Nelson Airport where medics found they had suffered only minor injuries, St John Ambulance spokeswoman Ngaire Jones said. They were then taken to Nelson Hospital.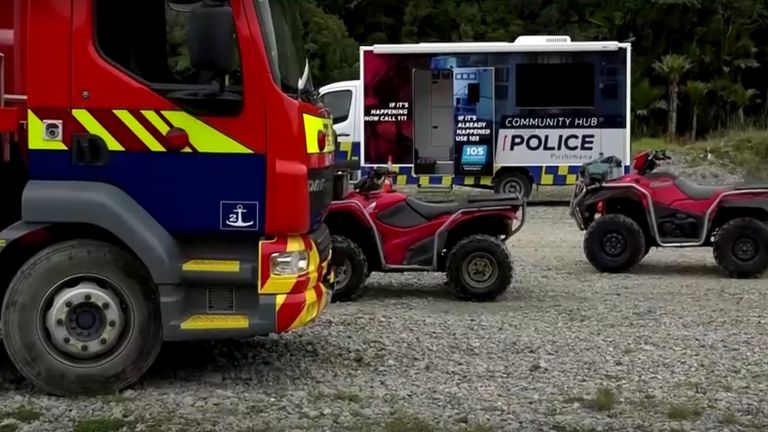 "This is a fantastic outcome and one that we were all hoping for, although we were becoming increasingly concerned as the days progressed," said police area commander Paul Borrell.
At more than 1.1 million acres, Kahurangi is New Zealand's second-largest national park.
It was one of the locations used to film The Lord Of The Rings trilogy.
Saudi Arabia: Six killed in shootout linked to 'two feuding families' | World News

Six people have died after a shootout reported to be between two feuding families in Saudi Arabia.
Three others were also wounded in the violence in Asir province on Tuesday, according to police spokesman Lieutenant Colonal Zayed al-Dabbash.
He said the six people who died were Saudi citizens and police have seized weapons used in the crime, adding that prosecutors are investigating.
Mass shootings are rare in the kingdom and police gave no indication that the shooting was terror-related.
Local media said the shooting involving two duelling families, though the cause of their dispute was unclear.
It took place in al-Amuwa, a landlocked region of Asir.
Nazanin Zaghari-Ratcliffe: British-Iranian woman could be granted clemency soon, says husband | UK News

Nazanin Zaghari-Ratcliffe's husband says her release "feels quite close" as he waits to find out if she is among 3,000 prisoners granted clemency.
The British-Iranian mother was jailed in 2016 on spying charges, which she has always denied.
She was temporarily released from Tehran's notorious Evin prison in March as 85,000 inmates in Iran were allowed out as part of attempts to stop the spread of COVID-19 in the country.
She has been wearing an ankle tag and had to remain within 300m (984ft) of her parent's Tehran home as she waited for a clemency decision.
But her husband, Richard Ratcliffe, told Sky News he was "hopeful" she was among 3,000 prisoners Iran's supreme leader has announced will be granted clemency.
"It feels like we're quite close," he said.
"It feels like things could still go wrong. We've had a number of times where we've been down to the prosecutor's office and been told to come back in a week's time so that might be happening again."
He said he believed his wife's fate was the subject of disagreement among senior officials in Iran.
"There's clearly been a battle happening between different parts of the Iranian regime about what to do with her," he said.
"It feels like more parts of the Iranian regime are keen for her to come home, but there still is some stubbornness. So it feels like we're close, but part of me still holds back just in case."