Joe Biden's son Hunter steps down from Chinese firm amid Trump controversy | US News
Joe Biden's son has announced he will step down from the board of the Chinese company which has put him in the firing line of criticism from Donald Trump.
In his first public comments since the president criticised his work in Ukraine and China, Hunter Biden confirmed he will leave the board of BHR (Shanghai) Equity Investment Fund Management Company.
Mr Trump's unfounded accusations against the 49-year-old, and his efforts to have the Bidens investigated by Ukrainian officials, have led the Democrats to begin an impeachment inquiry against him.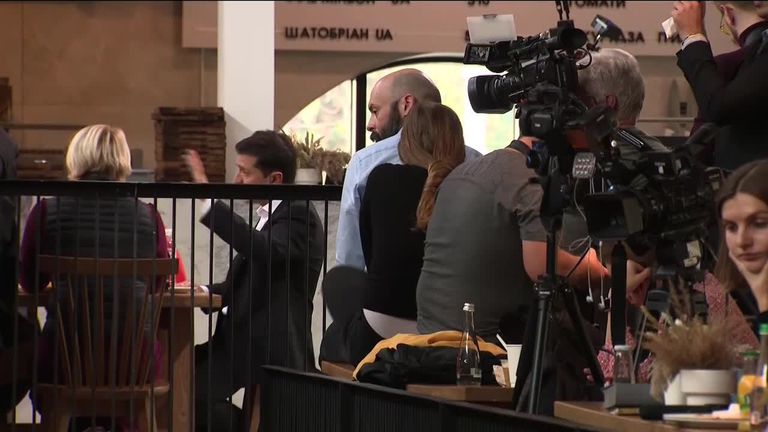 Hunter Biden says the allegations made against him bear "little resemblance to the public record".
He was on the board of a Ukrainian gas company, Burisma, at the same time his father was leading the Obama administration's diplomatic dealings with Kiev.
In a statement, Mr Biden's lawyer George Mesires says "vibrant energy production, particularly natural gas, was central to Ukraine's independence and to stemming the tide of Vladimir Putin's attack on the principles of a democratic Europe".
The statement adds: "Hunter joined the board as a non-executive director, meaning he was an independent board member and not a member of the management team. At no time was Hunter in charge of the company's legal affairs. Like all Burisma directors, Hunter was compensated for his board service.
"Hunter stepped off Bursima's board in April, 2019. Despite extensive scrutiny, at no time has any law enforcement agency, either domestic or foreign, alleged that Hunter engaged in wrongdoing at any point during his five-year term."
Hunter also says that he was not involved in the formation of Chinese firm BHR and did not have any equity in it when his father was vice president of the US.
He did invest $420,000 (£332,000) in the company to obtain equity, but has not profited.
On BHR, the statement adds: "He served only as a member of its board of directors, which he joined based on his interest in seeking ways to bring Chinese capital to international markets. It was an unpaid position.
"Hunter undertook these business activities independently. He did not believe it appropriate to discuss them with his father, nor did he. Hunter always understood that his father would be guided, entirely and unequivocally, by established US policy, irrespective of its effects on Hunter's professional interests.
"This was the standard observed throughout Hunter's professional career."
As well as stepping down from the board of BHR by the end of the month, Mr Biden pledged in his statement not to serve on the boards of any foreign-owned companies if his father becomes president.
Democrats are currently investigating Mr Trump's dealings with Ukraine and exploring whether he compromised national security or abused his office by seeking information from a foreign country on Hunter Biden.
The impeachment probe was started when a whistle-blower revealed Mr Trump asked Ukraine's new president Volodymyr Zelenskiy to investigate the Bidens and Ukraine's role in the 2016 election that Mr Trump won.
If impeached, Mr Trump could face a trial in the US Senate, which could result in him being removed from office.
Democratic primaries and most hypothetical polls put Mr Trump and Joe Biden at level pegging for the November 2020 election.
Designer baby revolution could be only two years away, research suggests | World News

It could be less than two years until the creation of "ethically sound" designer babies begins, says one expert.
The risks of gene editing are now low enough to justify using the technique with human embryos, according to new analysis by Dr Kevin Smith, from Abertay University in Dundee.
He argues that in a few years a morally justifiable attempt could start a revolution in producing genetically-modified (GM) people.
Dr Smith said it could one day help protect people from deadly diseases and improve quality of life in older age.
Gene editing involves scientists adding, removing or altering an organism's DNA.
Questions over using the technique on human genomes has always been controversial – particularly if certain changes are passed from one generation to the next.
Dr Smith said: "The human germline is by no means perfect, with evolution having furnished us with rather minimal protection from diseases that tend to strike in our later years, including cardiovascular disease, cancer and dementia.
"GM techniques offer the prospect of protecting future people against these and other common disorders.
"This has previously been achieved to an extent in GM experiments on animals.
"If several common disorders could be avoided or delayed by genetically modifying humans, the average disease-free lifespan could be substantially extended."
Dr Smith, head of Abertay's biomedical science courses, said it could also give hope to parents at risk of transmitting serious genetic disease to their children.
However, he warns that an ethical approach is vital to win the trust of the public.
The world's first gene-edited babies were born in China last year in an effort to make them resistant to HIV.
The development was widely criticised and the scientist involved had his work stopped as authorities investigated him for breaking the law.
Dr Smith's analysis is published in the journal Bioethics.
Traditional soups and broths could stop malarial infection | Science & Tech News
Some traditional soups may be as effective as the leading antimalarial drugs in combating the disease.
Around 500,000 people die every year from malaria worldwide, many of them children, with hundreds of thousands more made seriously ill by the parasite, which is transmitted to humans through the bite of infected mosquitoes.
Half the world's population is vulnerable to infection and resistance to conventional drugs appears to be increasing.
Researchers from Imperial College London and Great Ormond Street Hospital began investigating the possible impact of traditional cures after the discovery of the antimalarial artemesin in qinghao, a herb used in ancient Chinese medicine to combat fever.
The scientists found that some traditional vegetable and meat broths interrupted the life cycle of Plasmodium falciparum, the unicellular protozoan which causes 99% of deaths from malaria.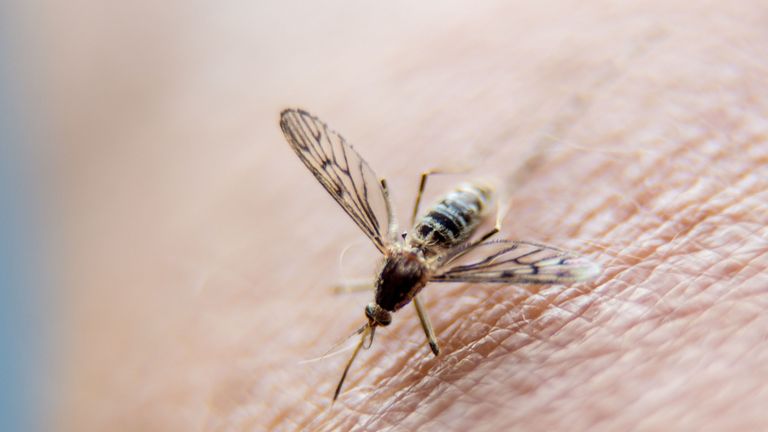 The study involved pupils from Eden Primary school in London being asked to bring in samples of homemade soup and broths made using family recipes passed down through generations.
The children's ethnic backgrounds ranged from across Europe, North Africa, and the Middle East.
The researchers incubated extracts from 56 broths for three days with different cultures of Plasmodium falciparum to see if any could stop the growth of the sexually immature parasites.
They also assessed whether the samples could block sexual maturation – the stage at which the parasite can infect the mosquito.
Many samples were found to increase the rate of parasite growth. But five of the broths curbed growth by more than 50%, with two of them as effective as a leading antimalarial drug, dihydroartemisinin.
Four others were more than 50% effective at blocking sexual maturation, so potentially stopping malarial transmission.
Publishing the results in Archives of Disease in Childhood the authors said: "This journey, mirroring that of artemisinin from the qinghao herb, may as yet reveal another source of potent anti-infective treatment."
The recipes of the vegetarian, chicken and beef-based broths varied, and no particular ingredient was common to those who demonstrated the strongest antimalarial activity.
They warned that the active ingredients in the broths studied are yet to be identified and tested in clinical trials.
Grace Millane's former partner: She asked me to choke her during sex | World News
British backpacker Grace Millane belonged to BDSM dating sites and allowed a former partner to choke her during sex, a court has heard.
An ex-boyfriend of the university graduate from Essex said they had used a system of safe words and signals to make sure she was never in danger.
A statement from the man, whose identity is protected, was read to the jury at the trial of a 27-year-old New Zealander accused of strangling Grace to death at the end of a Tinder date.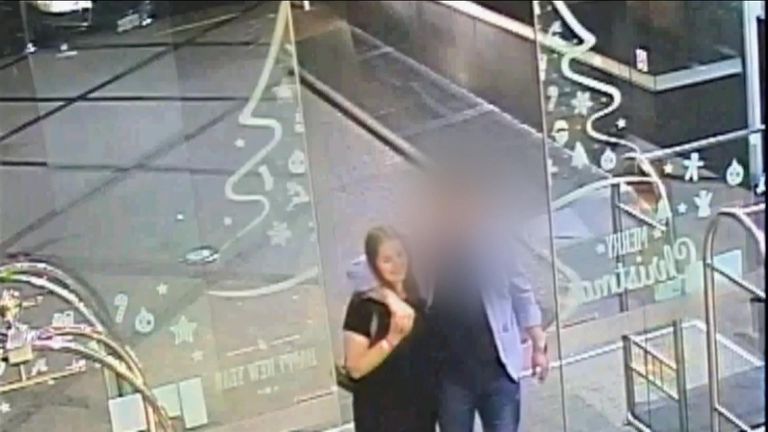 The defendant, who also cannot be named for legal reasons, says Miss Millane died accidentally during consensual sex at his apartment in Auckland last December after she asked him to put his hands on her neck during rough sex.
Miss Millane's former partner said in a statement read to Auckland High Court: "When we researched it we knew the word was asphyxiation.
"Grace and I discussed keeping hands wide and on the side of the neck, never on the front.
"Grace and I would have a safe word most of the time which we had discussed, something like "turtle" or something ridiculous. Grace and I used a tapping practice too. If Grace tapped me three times then it would stop.
"Grace would tap out maybe one in four times.
"Grace would be sure to do this and I trusted that anytime it was too much for Grace she would do this. Grace and I were careful to discuss not only the physical but the psychological aspects to practising BDSM."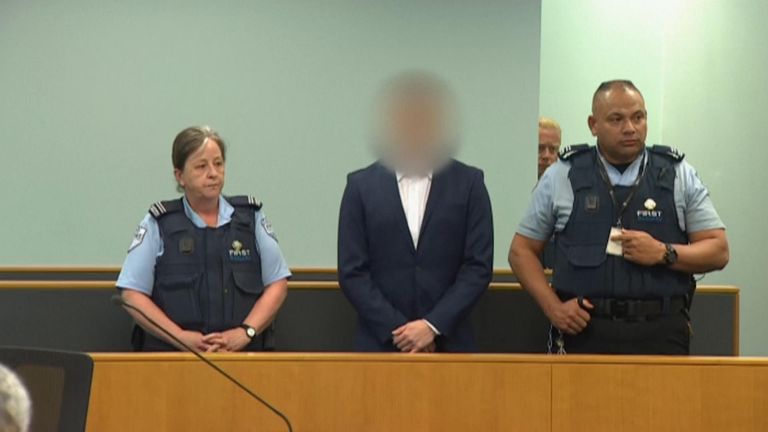 Statements from police revealed that Miss Millane had been active on BDSM dating site Whiplr an hour before meeting the defendant outside a central city casino.
Defence barrister Ron Mansfield told the jury: "All the evidence shows that Miss Millane was a loving, bright, intelligent young woman and she was.
"That is her reputation and that should be her reputation and her memory at the start of this trial and at the conclusion if it.
"The fact that we need to discuss with you what she liked to do in the bedroom should have no impact on he reputation at all."
But, he said: "It's important that we are fully informed. It's not the time for embarrassment or immaturity.
"If this couple engaged in consensual sexual activity which included pressure being applied to her neck with her consent and that went wrong, that is not murder.
"Death through this mechanism may thankfully be rare but it does happen and sadly it happened here."
Mr Mansfield said the defendant admits Grace died from pressure he placed on her neck but said expert evidence was consistent with his account that it was consensual, not violent.
In a police interview, the trial heard last week, he said he only realised Grace was dead when he found her lying on the floor but admits then cramming her body into a suitcase which he buried in a shallow grave in the woods.
Mr Mansfield said his failure to call for help, disposal of Grace's body and lies to police were due to panic.
"He may have thought he wouldn't be believed," Mr Mansfield told the jury, "but don't prove him right."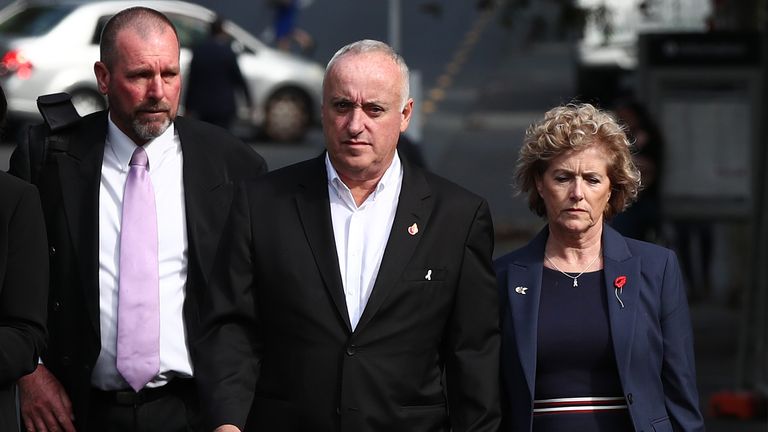 The court also heard that Miss Millane had drunk so much that night that her heart may have gone into a "terminal tailspin" when she was choked during sex.
Pathologist Dr Fintan Garavan, appearing as a defence witness, told the jury a combination of obstruction of the blood flow, pressure on her nervous system and being drunk meant she might have died quickly.
There were no signs of her having struggled and her plight "would not be obvious to a person nearby unless you know what you are looking for," he said.
Defence barrister Ian Brookie said Miss Millane had drunk four mango cocktails, one tequila shot, two whisky cocktails herself and shared three half litre jugs of margheritas and sangria with her alleged killer during their night out.
Dr Garavan said the alcohol, in conjunction with the choking, was "an iceberg making its way into the shipping lane".
"It very likely has become an important indirect player in causing death," he said, explaining that being drunk could turn off a "safety valve" which would normally trigger someone to fight for breath.
Dr Garavan, who examined hundreds of photographs of Grace's body, agreed the primary cause of death was asphyxiation, which he said would have required just one kilogram of pressure.
But he said the absence of deeper haemorrhages in the neck muscles, fractures or scratches to the skin "would favour consensual" choking.
The trial continues.