Cardinal Newman: Catholic convert made a saint at Vatican ceremony | UK News
A leading 19th century Anglican who controversially converted to Catholicism has become the first English saint of the modern era.
Cardinal John Henry Newman, born in London in 1801, was one of five people to be canonised, including three nuns and a Swiss seamstress who was said to have the stigmata, the five wounds of the crucified Jesus.
Tens of thousands of people, including Prince Charles, watched Pope Francis as he elevated them to sainthood in the Vatican's St Peter's Square.
The Vatican has to approve two miracles to declare someone a saint.
Cardinal Newman is said to have cured a man's spinal disease and saved a woman and her unborn child from internal bleeding.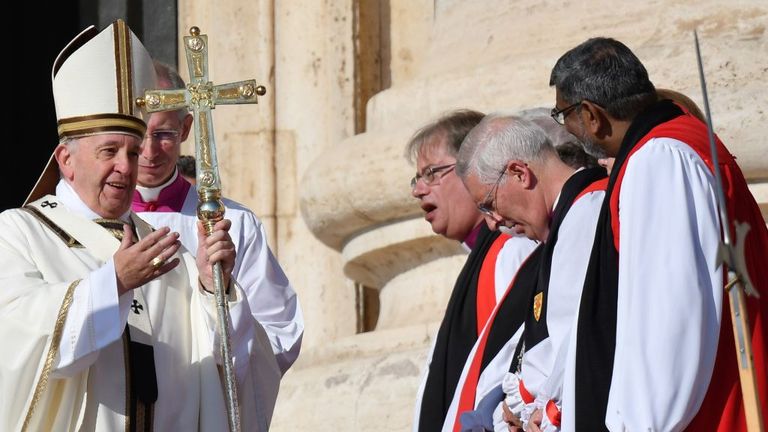 In 2000 Jack Sullivan, from Boston, Massachusetts, was suffering severe back pain so prayed to Cardinal Newman to help him walk so he could attend classes to become ordained as a deacon, one level below priesthood.
He said he woke up the next morning with the pain gone, meaning he could complete his third year of classes, before it returned on the final day of the academic year.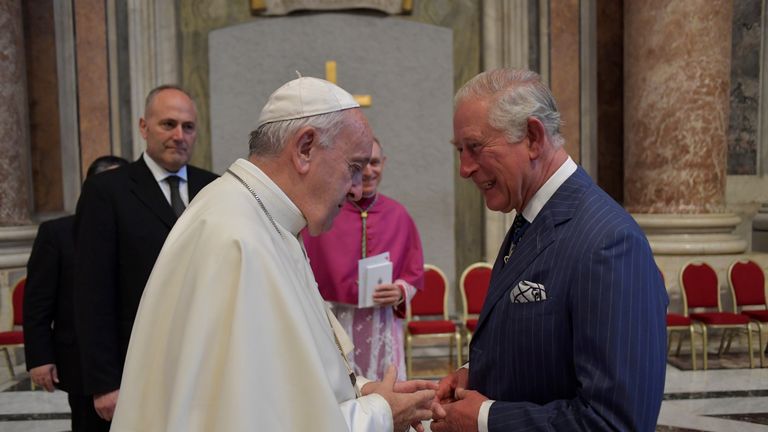 In 2013, Melissa Villalobos' placenta tore, causing unstoppable bleeding that threatened the life of her unborn child.
She prayed to Cardinal Newman and asked him to stop the bleeding, which she said happened immediately.
Pope Francis called on all Christians to adopt Cardinal Newman's definition of someone of faith, which he described as being "kindly lights".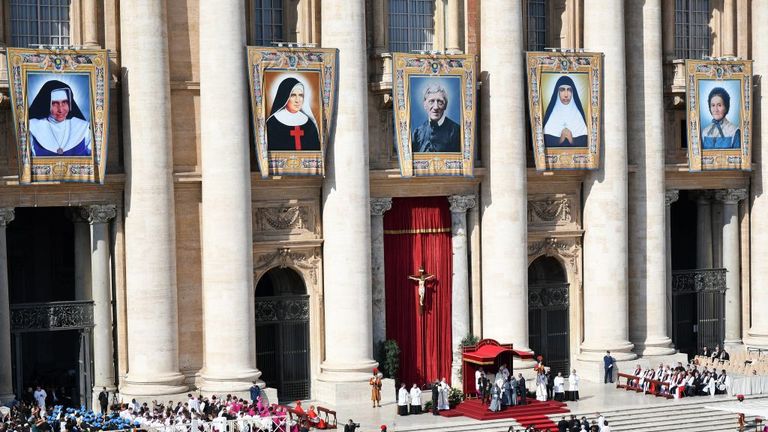 The cardinal is the first Englishman born since the 1600s to be canonised and the first British person to be made a saint in 43 years after 17th century Scottish martyr, John Ogilvie, was canonised in 1976.
Prince Charles, who will become head of the Church of England when he becomes king, said Cardinal Newman's new status is "a cause of celebration not merely in the United Kingdom, and not merely for Catholics, but for all who cherish the values by which he was inspired".
The cardinal, who studied at Oxford University, was famed for his intellect and shocked Victorian society when he converted to Catholicism after becoming an Anglican priest eight years before.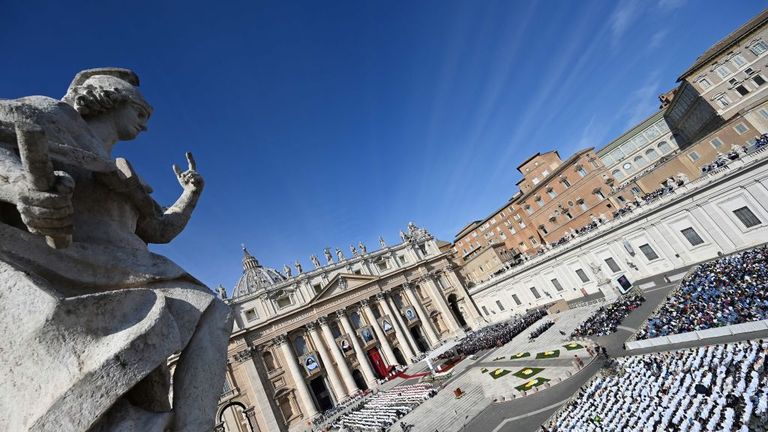 He is credited with helping change attitudes towards the Catholic Church, raising its standing in British society.
The cardinal has become one of the most influential Christian figures of modern times, helping launch the Oxford Movement which aimed to return the Church of England, which split with Rome in 1534, to the teachings and rituals of early Christianity.
His poetry, hymns and theology have had a great influence on modern Christian spirituality, with his autobiography, Apologia Pro Vita Sua, written in 1864, still in print and widely read today.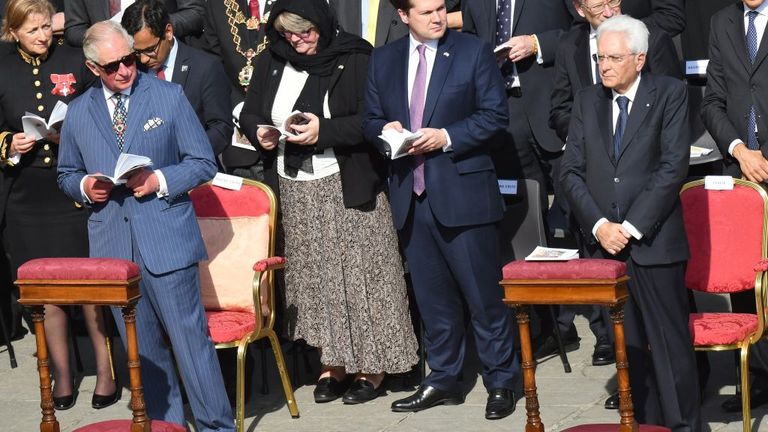 Pope Francis also canonised Indian mystic and founder of a religious order, Mother Martiam Thresia, Italian nun Mother Giuseppina Vannini and Brazilian Sister Dulce Lopes, who set up a foundation which is now one of the largest charitable organisations in Brazil.
Swiss seamstress Marguerite Bays, who dedicated her life to her community, was the only layperson to be made a saint after she was cured of bowel cancer without any treatment and a girl in 1998 was saved from a potentially fatal tractor accident after her grandfather prayed to Ms Bays.
Designer baby revolution could be only two years away, research suggests | World News

It could be less than two years until the creation of "ethically sound" designer babies begins, says one expert.
The risks of gene editing are now low enough to justify using the technique with human embryos, according to new analysis by Dr Kevin Smith, from Abertay University in Dundee.
He argues that in a few years a morally justifiable attempt could start a revolution in producing genetically-modified (GM) people.
Dr Smith said it could one day help protect people from deadly diseases and improve quality of life in older age.
Gene editing involves scientists adding, removing or altering an organism's DNA.
Questions over using the technique on human genomes has always been controversial – particularly if certain changes are passed from one generation to the next.
Dr Smith said: "The human germline is by no means perfect, with evolution having furnished us with rather minimal protection from diseases that tend to strike in our later years, including cardiovascular disease, cancer and dementia.
"GM techniques offer the prospect of protecting future people against these and other common disorders.
"This has previously been achieved to an extent in GM experiments on animals.
"If several common disorders could be avoided or delayed by genetically modifying humans, the average disease-free lifespan could be substantially extended."
Dr Smith, head of Abertay's biomedical science courses, said it could also give hope to parents at risk of transmitting serious genetic disease to their children.
However, he warns that an ethical approach is vital to win the trust of the public.
The world's first gene-edited babies were born in China last year in an effort to make them resistant to HIV.
The development was widely criticised and the scientist involved had his work stopped as authorities investigated him for breaking the law.
Dr Smith's analysis is published in the journal Bioethics.
Traditional soups and broths could stop malarial infection | Science & Tech News
Some traditional soups may be as effective as the leading antimalarial drugs in combating the disease.
Around 500,000 people die every year from malaria worldwide, many of them children, with hundreds of thousands more made seriously ill by the parasite, which is transmitted to humans through the bite of infected mosquitoes.
Half the world's population is vulnerable to infection and resistance to conventional drugs appears to be increasing.
Researchers from Imperial College London and Great Ormond Street Hospital began investigating the possible impact of traditional cures after the discovery of the antimalarial artemesin in qinghao, a herb used in ancient Chinese medicine to combat fever.
The scientists found that some traditional vegetable and meat broths interrupted the life cycle of Plasmodium falciparum, the unicellular protozoan which causes 99% of deaths from malaria.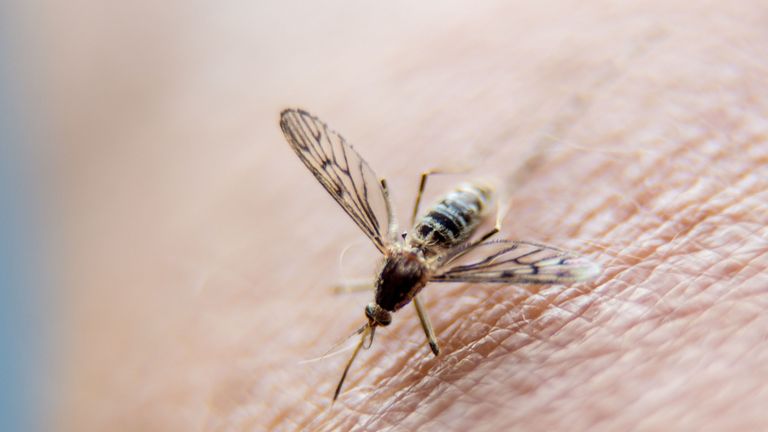 The study involved pupils from Eden Primary school in London being asked to bring in samples of homemade soup and broths made using family recipes passed down through generations.
The children's ethnic backgrounds ranged from across Europe, North Africa, and the Middle East.
The researchers incubated extracts from 56 broths for three days with different cultures of Plasmodium falciparum to see if any could stop the growth of the sexually immature parasites.
They also assessed whether the samples could block sexual maturation – the stage at which the parasite can infect the mosquito.
Many samples were found to increase the rate of parasite growth. But five of the broths curbed growth by more than 50%, with two of them as effective as a leading antimalarial drug, dihydroartemisinin.
Four others were more than 50% effective at blocking sexual maturation, so potentially stopping malarial transmission.
Publishing the results in Archives of Disease in Childhood the authors said: "This journey, mirroring that of artemisinin from the qinghao herb, may as yet reveal another source of potent anti-infective treatment."
The recipes of the vegetarian, chicken and beef-based broths varied, and no particular ingredient was common to those who demonstrated the strongest antimalarial activity.
They warned that the active ingredients in the broths studied are yet to be identified and tested in clinical trials.
Grace Millane's former partner: She asked me to choke her during sex | World News
British backpacker Grace Millane belonged to BDSM dating sites and allowed a former partner to choke her during sex, a court has heard.
An ex-boyfriend of the university graduate from Essex said they had used a system of safe words and signals to make sure she was never in danger.
A statement from the man, whose identity is protected, was read to the jury at the trial of a 27-year-old New Zealander accused of strangling Grace to death at the end of a Tinder date.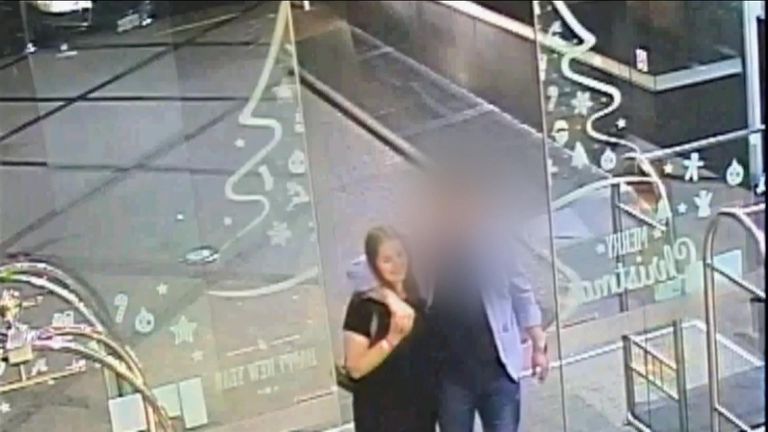 The defendant, who also cannot be named for legal reasons, says Miss Millane died accidentally during consensual sex at his apartment in Auckland last December after she asked him to put his hands on her neck during rough sex.
Miss Millane's former partner said in a statement read to Auckland High Court: "When we researched it we knew the word was asphyxiation.
"Grace and I discussed keeping hands wide and on the side of the neck, never on the front.
"Grace and I would have a safe word most of the time which we had discussed, something like "turtle" or something ridiculous. Grace and I used a tapping practice too. If Grace tapped me three times then it would stop.
"Grace would tap out maybe one in four times.
"Grace would be sure to do this and I trusted that anytime it was too much for Grace she would do this. Grace and I were careful to discuss not only the physical but the psychological aspects to practising BDSM."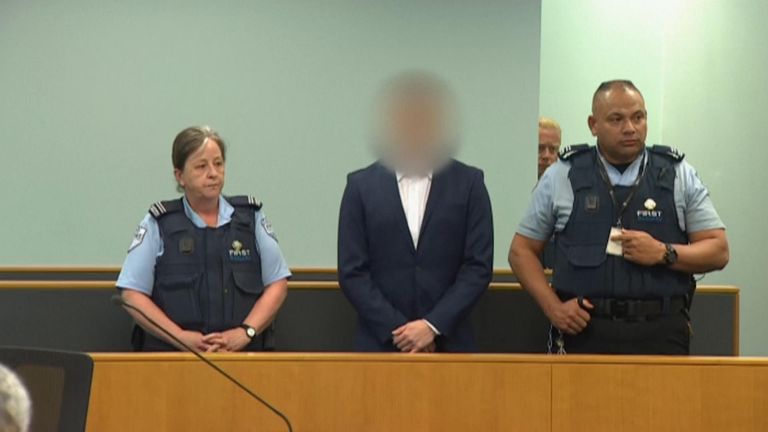 Statements from police revealed that Miss Millane had been active on BDSM dating site Whiplr an hour before meeting the defendant outside a central city casino.
Defence barrister Ron Mansfield told the jury: "All the evidence shows that Miss Millane was a loving, bright, intelligent young woman and she was.
"That is her reputation and that should be her reputation and her memory at the start of this trial and at the conclusion if it.
"The fact that we need to discuss with you what she liked to do in the bedroom should have no impact on he reputation at all."
But, he said: "It's important that we are fully informed. It's not the time for embarrassment or immaturity.
"If this couple engaged in consensual sexual activity which included pressure being applied to her neck with her consent and that went wrong, that is not murder.
"Death through this mechanism may thankfully be rare but it does happen and sadly it happened here."
Mr Mansfield said the defendant admits Grace died from pressure he placed on her neck but said expert evidence was consistent with his account that it was consensual, not violent.
In a police interview, the trial heard last week, he said he only realised Grace was dead when he found her lying on the floor but admits then cramming her body into a suitcase which he buried in a shallow grave in the woods.
Mr Mansfield said his failure to call for help, disposal of Grace's body and lies to police were due to panic.
"He may have thought he wouldn't be believed," Mr Mansfield told the jury, "but don't prove him right."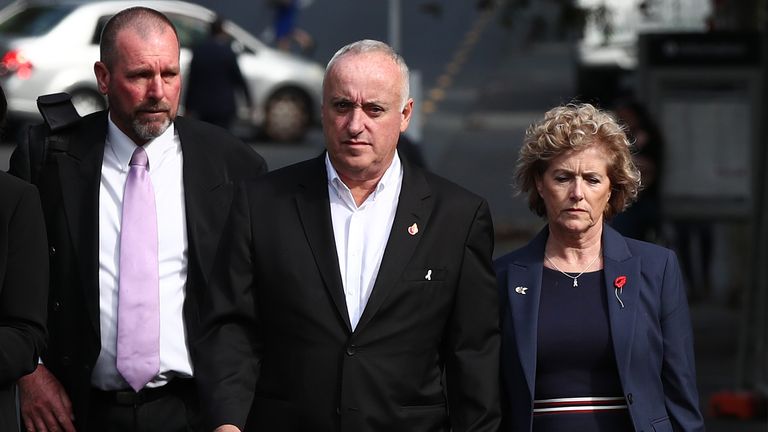 The court also heard that Miss Millane had drunk so much that night that her heart may have gone into a "terminal tailspin" when she was choked during sex.
Pathologist Dr Fintan Garavan, appearing as a defence witness, told the jury a combination of obstruction of the blood flow, pressure on her nervous system and being drunk meant she might have died quickly.
There were no signs of her having struggled and her plight "would not be obvious to a person nearby unless you know what you are looking for," he said.
Defence barrister Ian Brookie said Miss Millane had drunk four mango cocktails, one tequila shot, two whisky cocktails herself and shared three half litre jugs of margheritas and sangria with her alleged killer during their night out.
Dr Garavan said the alcohol, in conjunction with the choking, was "an iceberg making its way into the shipping lane".
"It very likely has become an important indirect player in causing death," he said, explaining that being drunk could turn off a "safety valve" which would normally trigger someone to fight for breath.
Dr Garavan, who examined hundreds of photographs of Grace's body, agreed the primary cause of death was asphyxiation, which he said would have required just one kilogram of pressure.
But he said the absence of deeper haemorrhages in the neck muscles, fractures or scratches to the skin "would favour consensual" choking.
The trial continues.