Musk claims 'pedo guy' slur about Thai cave diver unintended | World News
Elon Musk has said he did not intend to accuse a diver who helped rescue 12 Thai boys from a cave of being a paedophile – despite calling him a "pedo guy".
The Tesla Inc chief executive made the claim as he tried to get a defamation lawsuit against him dismissed.
Vernon Unsworth brought the case against the multi-billionaire after saying in an interview that Musk was throwing a "PR stunt" by offering to help his dive team rescue the boys and their football coach from a flooded Thai cave system in 2018.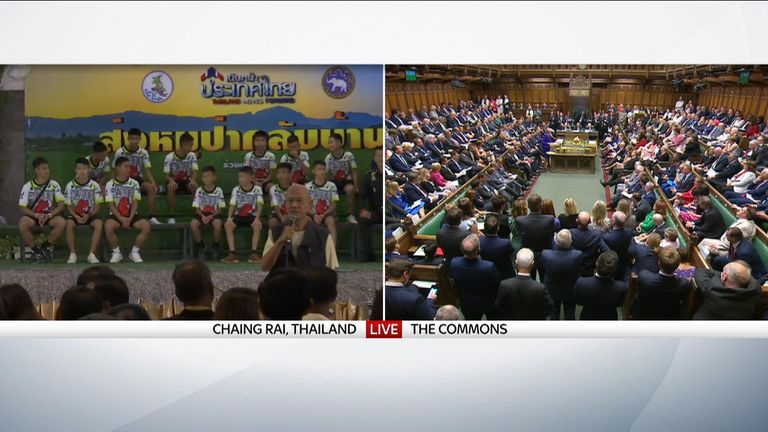 Mr Musk then called him a "pedo guy" on Twitter.
He has now said the term was "a common insult used in South Africa when I was growing up".
And he claimed it was "synonymous with 'creepy old man'", and was used to insult a person's appearance and demeanour.
"I did not intend to accuse Mr Unsworth of engaging in acts of paedophilia," he said.
"In response to his insults in the CNN interview, I meant to insult him back by expressing my opinion that he seemed like a creepy old man."
Mr Musk also sent an email to a BuzzFeed News reporter after the slagging match, asking them to "stop defending child rapists".
He has now claimed that was an "off the record" email based on an aide's summary of a private investigator's report on Mr Unsworth, which he did not know was false.
Mr Unsworth is seeking compensatory and punitive damages.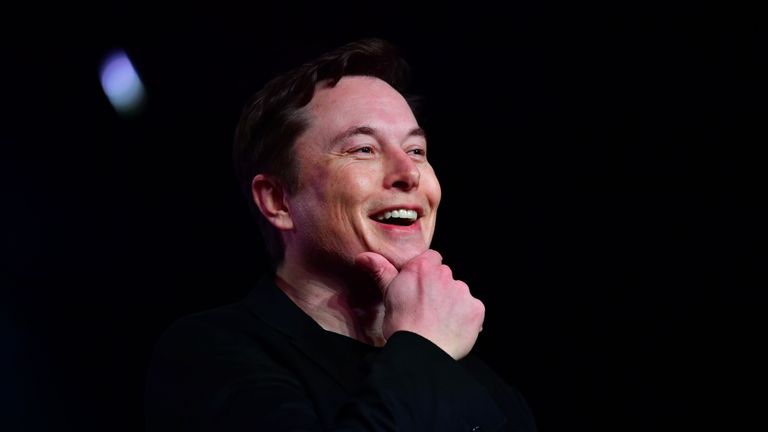 His lawyer, L Lin Wood, said he will reply to Musk's claims in three weeks, but aded: "I'll keep my powder dry for now, but I can assure you it will be explosive."
Mr Wood called Mr Musk's motion "as offensive to the truth as was his original tweet".
He added Mr Unworth is "a good man whose efforts saved the lives of 13 people".
Mr Musk has claimed Mr Unworth is a public figure when it comes to the cave rescue, which would require him showing clear and convincing evidence that Mr Musk made his statements with "actual malice".
Earlier this year Mr Musk agreed to seek his lawyers' approval before tweeting about Tesla's finances after saying he had secured funding to take the company private in 2018 at $420 (£325) a share, despite not having the money to pull off the deal.
Black woman killed by white officer in her own home while babysitting nephew | US News
The family of a black woman killed in her own home by a white police officer have accused the officer of murder.
Atatiana Jefferson, 28, was killed in her home in Fort Worth, Texas, while looking after her eight-year-old nephew.
A neighbour had called police on a non-emergency line when they saw her front door was open. Police responded at about 2.25am.
Fort Worth Police said officers saw someone near a window and one of them drew his duty weapon after "perceiving a threat".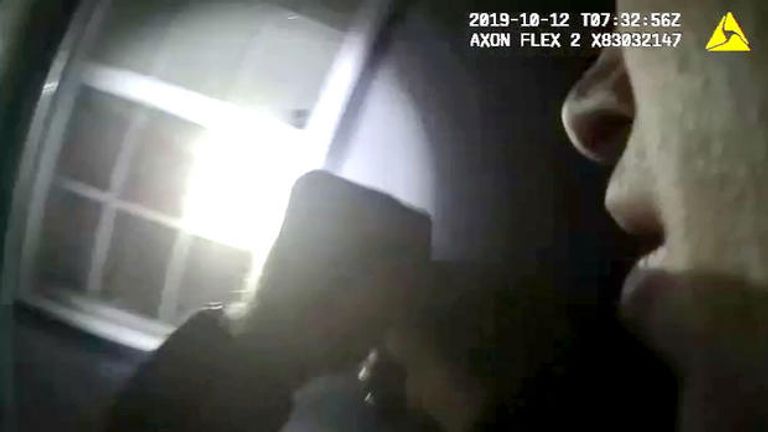 Lee Merritt, an attorney for the family, said the bodycam footage showed the officer would not have had time to perceive a threat from Ms Jefferson.
He said: "You didn't hear the officer shout, 'Gun, gun, gun.'
"He didn't have time to perceive a threat. That's murder."
The video released by Fort Worth Police shows two officers searching the home from the outside with torches, before one shouts: "Put your hands up, show me your hands."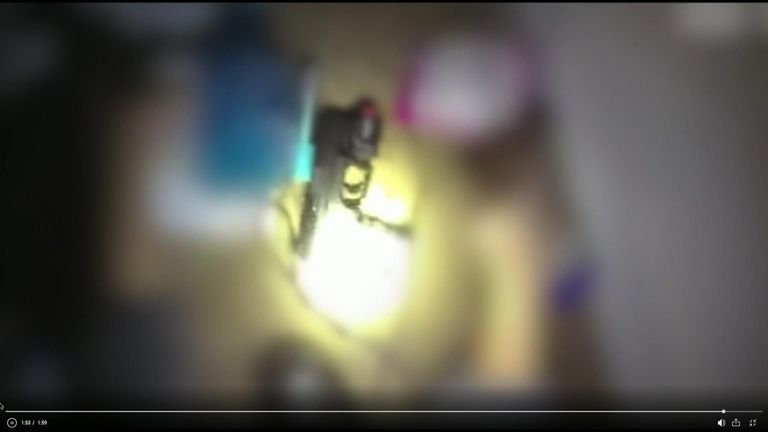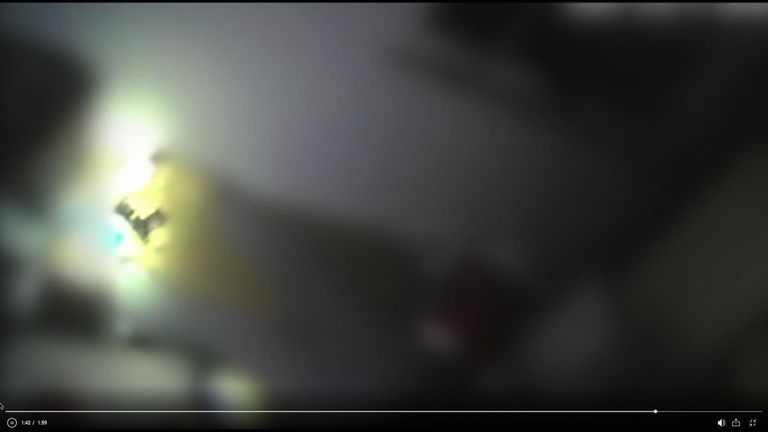 One shot is then fired. The officer does not identify himself as police.
Ms Jefferson died of her injuries in her home.
Amber Carr, Ms Jefferson's sister, said: "It's another one of those situations where the people that are supposed to protect us are actually not here to protect us.
"You know, you want to see justice, but justice don't bring my sister back."
One of her aunts, Venitta Body, said: "It's like from the moment we got the call, it's been more and more inconceivable and more confusing. And there has nothing been done in order to take away that confusion."
Fort Worth Police said the officer, who has been with the force since April 2018, is on administrative leave pending the outcome of the investigation.
His name has not been released.
The neighbour who called police about the door, James Smith, said he feels "it's partly my fault".
He said: "If I had never dialled the police department, she'd still be alive.
"It makes you not want to call the police department."
Ms Jefferson's nephew usually lives with an older woman, who has been in hospital.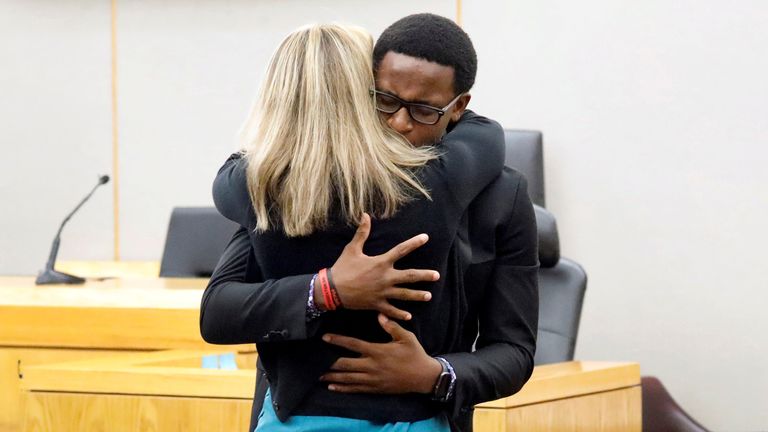 Fort Worth Mayor Betsy Price released a statement on Saturday which said: "Writing a statement like this is tragic and something that should never be necessary. A young woman has lost her life, leaving her family in unbelievable grief. All of Fort Worth must surround Atatiana Jefferson's family with prayers, love and support.
"Chief Kraus and his command staff are acting with immediacy and transparency to conduct a complete and thorough investigation. More details are forthcoming and the Tarrant County District Attorney Law Enforcement Incident Team office will ultimately receive this case."
Mr Merritt said the family of the victim expects "a thorough and expedient investigation".
Fort Worth Police Department said it released the bodycam footage from outside the home to show its transparency, but cannot release the video from inside the home because of state law.
The shooting comes two weeks after Amber Guyger, a former Dallas police officer, was sentenced to 10 years in prison for killing Botham Jean in his own apartment.
She shot him with her service weapon when she went into his home by mistake, thinking it was her own.
Mr Merritt is also the Jeans' family lawyer.
Marilyn Hartman: 'Serial stowaway' caught trying to sneak on flight again | US News
A "serial stowaway" has been caught trying to get through airport security again – despite getting an 18-month sentence ordering her to stay away from terminals.
Marilyn Hartman was spotted as she tried to sneak through security in Chicago's O'Hare airport on Friday night and officers realised she did not have a ticket or identification.
According to an NBC report, police said she was "moving dividers in an attempt to circumvent security".
It comes after she was arrested last year for sneaking on to a flight from O'Hare to London.
The 67-year-old has been sneaking onto flights for about 10 years.
She ultimately pleaded guilty to criminal trespassing and was sentenced in March to 18 months' probation after agreeing to stay away from Chicago's two commercial airports.
According to NBC Chicago, Hartman has long struggled with homelessness and mental health, and has had multiple encounters with officials at airports throughout the US.
In 2016, Hartman was ordered to be held in jail without bond after she walked away multiple times from a Chicago mental health facility where she was receiving treatment.
She was set to appear at bond court at 9am local time on Sunday.
Simone Biles vaults into record books after 25th medal at world championships | US News
Simone Biles has become the most decorated gymnast in the world championship history after clinching her 25th medal.
The 22-year-old overtook the 23 medals won by Belarusian men's gymnast Vitaly Scherbo by winning the balance beam in Stuttgart, Germany, on Sunday.
The US gymnast added her 25th medal by winning the floor exercise less than two hours later.
Biles delivered a polished routine on the beam before executing a full-twisting double-tuck dismount for a score of 15.066.
When her score was announced, guaranteeing the medal record, Biles jumped up from her seat with a broad smile and punched the air.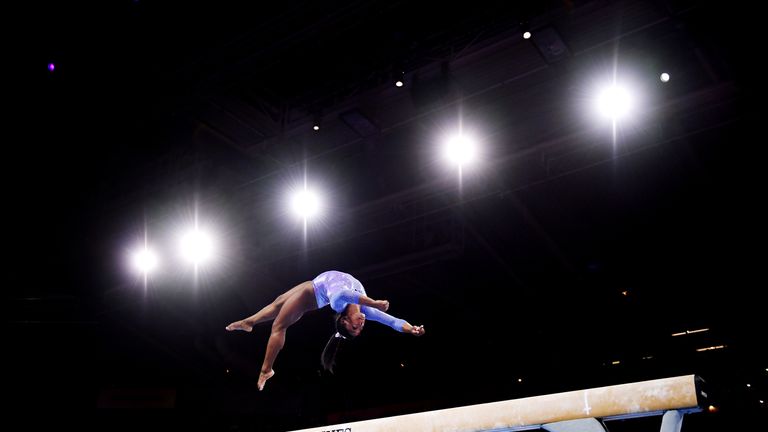 Liu Tingting of China, last year's winner, took silver with 14.433, and her teammate Li Shijia won the bronze.
Biles won the floor exercise by a full point, scoring 15.133 despite a step out of bounds on one pass, and blew kisses to the audience after finishing her routine.
Her US teammate Sunisa Lee took silver, her third medal of the championships, while Angelina Melnikova took bronze for Russia.
Biles' winning routine came after a long wait when Brazilian gymnast Flavia Saraiva requested an inquiry into her score.
The US gymnast has won five events at these world championships after winning team gold on Tuesday, individual all-around gold on Thursday, and vault gold on Saturday.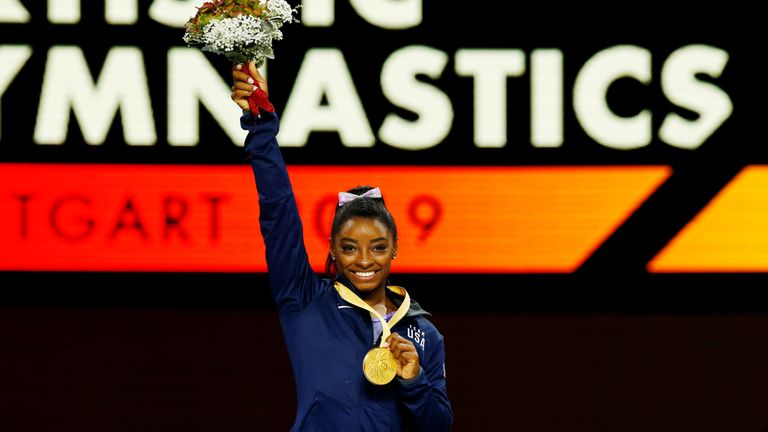 A fifth place on uneven bars on Saturday ended Biles' chances of winning a medal in all six events, which she did last year in her comeback world championships after a sabbatical in 2017.
Four-time Olympic champion Biles now holds 18 gold medals across four championships against 12 for Scherbo, who competed in five world events between 1991 and 1996.
Biles hasn't confirmed whether she will continue to compete after next year's Olympics, so this could be her last world championships.
Max Whitlock won Britain's first gold medal of the championships on the pommel horse on Saturday.
Britain won its second gold of the championships when Joe Fraser scored 15 points to win on parallel bars.
Biles' record came before Kenyan runner Brigid Kosgei set the women's marathon record with a time of two hours and 14 minutes.
She beat British runner Paula Radcliffe's record of two hours and 15 minutes.