Musk claims 'pedo guy' slur about Thai cave diver unintended | World News
Elon Musk has said he did not intend to accuse a diver who helped rescue 12 Thai boys from a cave of being a paedophile – despite calling him a "pedo guy".
The Tesla Inc chief executive made the claim as he tried to get a defamation lawsuit against him dismissed.
Vernon Unsworth brought the case against the multi-billionaire after saying in an interview that Musk was throwing a "PR stunt" by offering to help his dive team rescue the boys and their football coach from a flooded Thai cave system in 2018.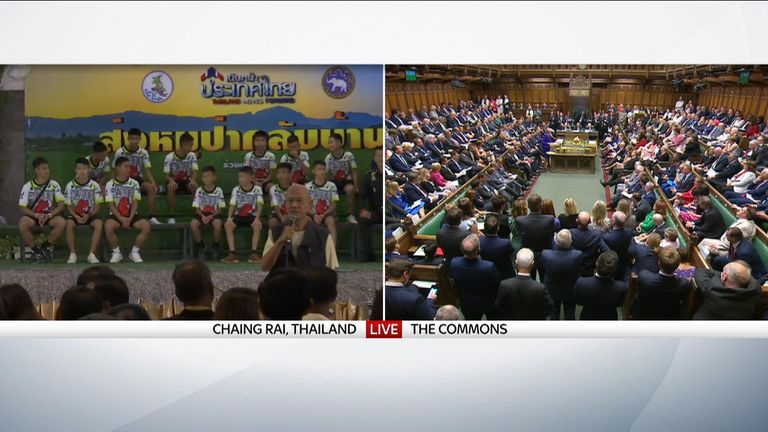 Mr Musk then called him a "pedo guy" on Twitter.
He has now said the term was "a common insult used in South Africa when I was growing up".
And he claimed it was "synonymous with 'creepy old man'", and was used to insult a person's appearance and demeanour.
"I did not intend to accuse Mr Unsworth of engaging in acts of paedophilia," he said.
"In response to his insults in the CNN interview, I meant to insult him back by expressing my opinion that he seemed like a creepy old man."
Mr Musk also sent an email to a BuzzFeed News reporter after the slagging match, asking them to "stop defending child rapists".
He has now claimed that was an "off the record" email based on an aide's summary of a private investigator's report on Mr Unsworth, which he did not know was false.
Mr Unsworth is seeking compensatory and punitive damages.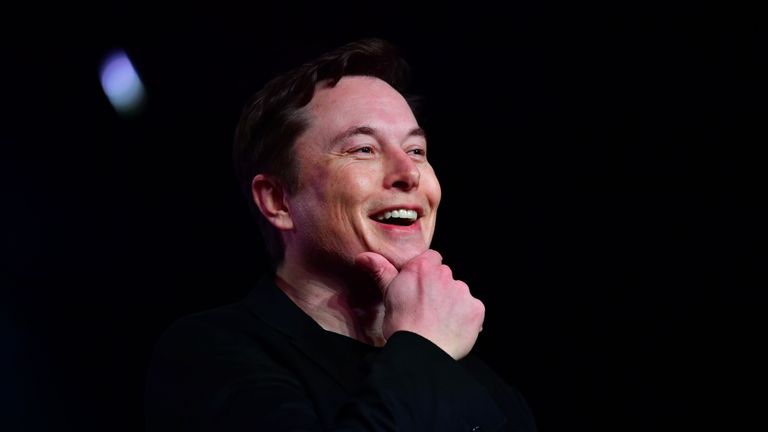 His lawyer, L Lin Wood, said he will reply to Musk's claims in three weeks, but aded: "I'll keep my powder dry for now, but I can assure you it will be explosive."
Mr Wood called Mr Musk's motion "as offensive to the truth as was his original tweet".
He added Mr Unworth is "a good man whose efforts saved the lives of 13 people".
Mr Musk has claimed Mr Unworth is a public figure when it comes to the cave rescue, which would require him showing clear and convincing evidence that Mr Musk made his statements with "actual malice".
Earlier this year Mr Musk agreed to seek his lawyers' approval before tweeting about Tesla's finances after saying he had secured funding to take the company private in 2018 at $420 (£325) a share, despite not having the money to pull off the deal.
Thailand: '10,000' join biggest protest since 2014 military coup | World News
A reported 10,000 supporters of a Thai opposition party which could be banned by authorities have taken to the streets in the country's biggest protest since a 2014 military coup.
Speaking to activists in the capital Bangkok, the 41-year-old billionaire leader of Future Forward, Thanathorn Juangroongruangkrit, urged people to stand up against the government and fight for democracy.
He told them "this is just the beginning" and "I think it shows that people will not tolerate dictatorship anymore".
Many demonstrators gave the three-finger salute of resistance, a symbol taken from the Hollywood film The Hunger Games.
Legal moves to dissolve the party have angered supporters who believe there is a conspiracy against it.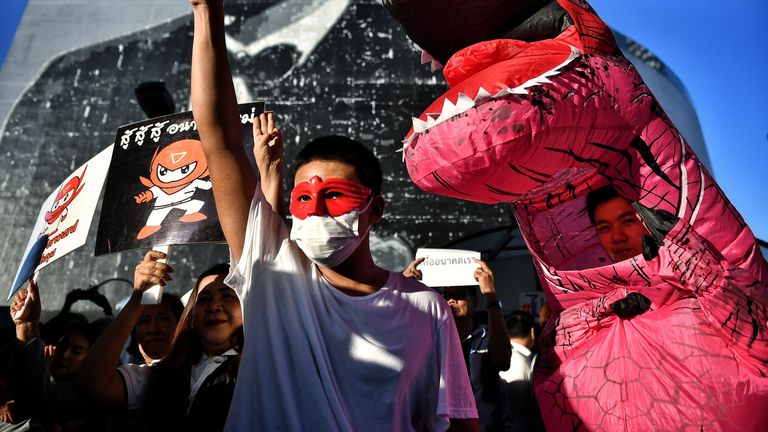 In 2014, the military staged a coup led by army general Prayuth Chan-ocha, the current prime minister, who seized power on promises to end a wave of street protests.
Earlier this year in the first general election since the coup, Future Forward came from nowhere to finish third.
Its anti-military agenda has found support among young people but has angered the country's conservative establishment, known as the junta.
On Saturday, Mr Thanathorn signed an agreement on Saturday with six parties in an opposition alliance to push for changes to the constitution drawn up by the junta before the election.
Among those parties was Pheu Thai, linked to ousted populist leader Thaksin Shinawatra, who lives in self-exile since he was overthrown in 2006. His sister Yingluck Shinawatra was ousted as prime minister by 65-year-old Mr Prayuth.
Pheu Thai won the most seats in the 500-member lower house but has adopted a quieter approach to challenging the government than Future Forward.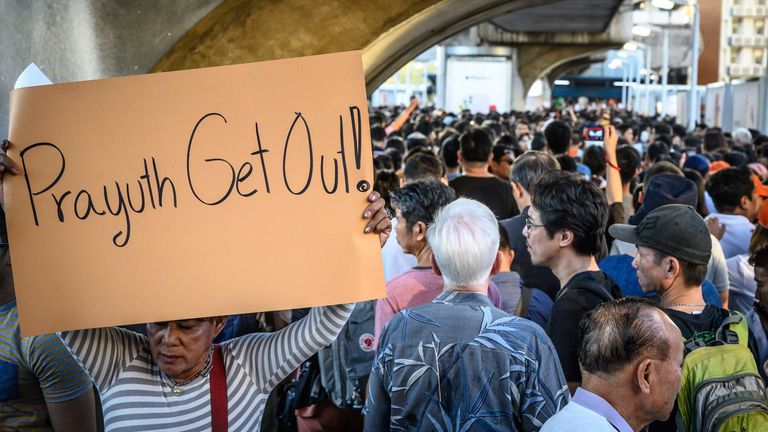 Palang Pracharat, the pro-military party formed last year by members of the junta's cabinet, came second.
The crowd in Bangkok included veteran "red shirt" supporters of Mr Thaksin, who had previously clashed with the "yellow shirt" conservatives – hardline loyalists of the palace and army.
Since the election, Fast Forward has faced a number of legal cases, including a ruling last month by the constitutional court which saw Mr Thanathorn disqualified as a member of parliament for violating media ownership regulation.
He allegedly held shares in a media company on the date his election candidacy was registered but he has disputed the ruling.
And last Wednesday, the election commission ruled Future Forward broke the law by accepting an illegal loan from Mr Thanathorn and recommended it should be dissolved.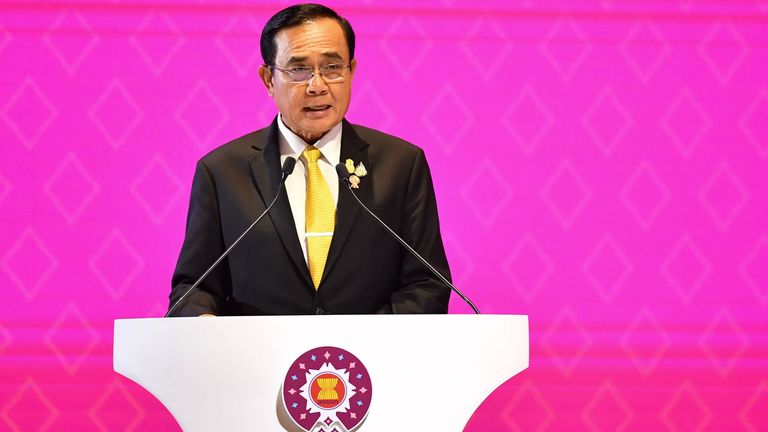 There are not many Thais who expect the constitutional court, which is seen as being closely linked with the establishment, to disagree.
A Fast Forward spokeswoman claimed more than 10,000 people had taken part in Saturday's demonstration, but authorities have not provided a figure.
Political battles caused serious turmoil in Thailand from 2006 to 2014, including two coups and massive street protests involving different groups, police and the military.
Arsenal distances itself from Mesut Ozil post criticising China's treatment of Uighur Muslims | World News
Arsenal has distanced itself from comments made by its star midfielder Mesut Ozil about the plight of Uighur Muslims.
Ozil had criticised China amid allegations that the minority has suffered religious and ethnic persecution at the hands of Chinese authorities.
In a post on Instagram, the footballer had written: "(In China) Qurans are burned, mosques were closed down, Islamic theological schools, madrasas were banned, religious scholars were killed one by one. Despite all this, Muslims stay quiet."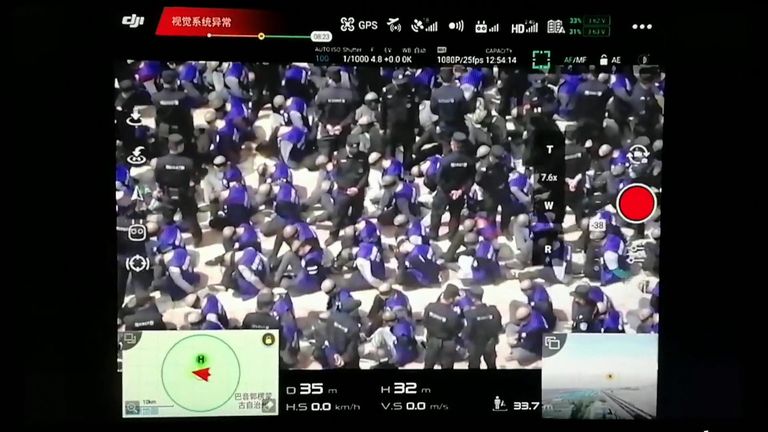 The Premier League club has now moved to limit the damage to its business interests in China, where it has a number of commercial enterprises including a chain of restaurants.
In a statement on Weibo, China's most popular social media site, Arsenal said: "Regarding the comments made by Mesut Ozil on social media, Arsenal must make a clear statement.
"The content published is Ozil's personal opinion. As a football club, Arsenal has always adhered to the principle of not involving itself in politics."
There have been several angry replies to Arsenal's post on Weibo. One showed a shredded Ozil shirt next to a pair of scissors, while another called for the footballer to be expelled from the club.
"Ozil issues inappropriate statement" had been one of the top trending topics on Weibo, but searching for the hashtag now returns no results, according to Reuters.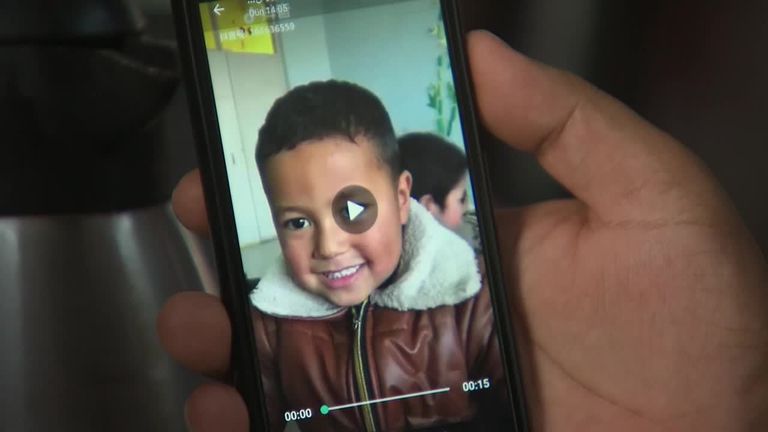 Discussion of sensitive topics is frequently censored on the social network.
The UN and human rights groups estimate that up to two million people, mostly Uighur Muslims, have been detained in harsh conditions in Xinjiang.
China has repeatedly denied any mistreatment of Uighurs.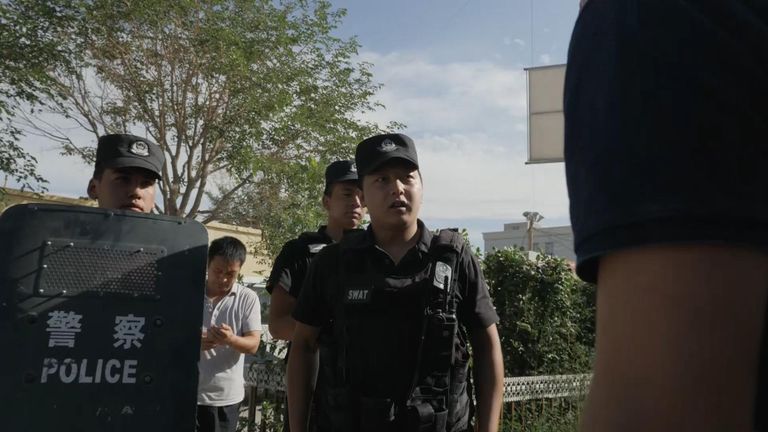 In November, leaked documents emerged that contradicted government claims that the detention camps were voluntary training centres.
Classified documents appeared to confirm the testimony of many former detainees that they are centres for forced ideological and behavioural re-education.
China's embassy in the UK dismissed that leak as a "fabrication and fake news".
Nepal wants army deal reviewed before UK can recruit female Gurkhas | UK News
Nepal wants to review a military deal allowing the British army to enlist its citizens – before the UK is able to recruit Gurkha women for the first time.
Reports suggest the first Gurkha women could begin their training in the British army next year, but it isn't clear how many the UK is seeking to enlist.
The British army has been enlisting Gurkhas, a tribe from Nepal's Himalayan foothills known for their fierce combat abilities, since 1815.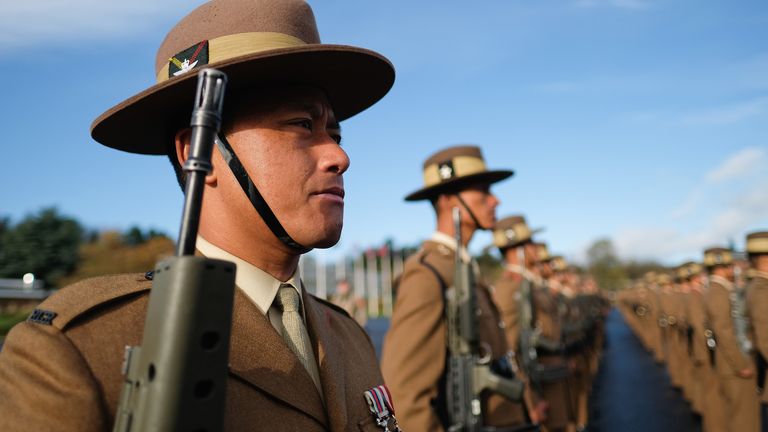 Britain and India were able to share and recruit Gurkhas after an agreement between New Delhi, London and Kathmandu following India's independence from colonial rule in 1947.
Plans to recruit Gurkha women were first announced in 2007, but issues such as recruitment and selection standards needed to be settled.
Now, Nepal wants the 72-year-old tripartite deal to be renegotiated because it does not allow Kathmandu to play any role in the recruitment process of Gurkhas by foreign armies.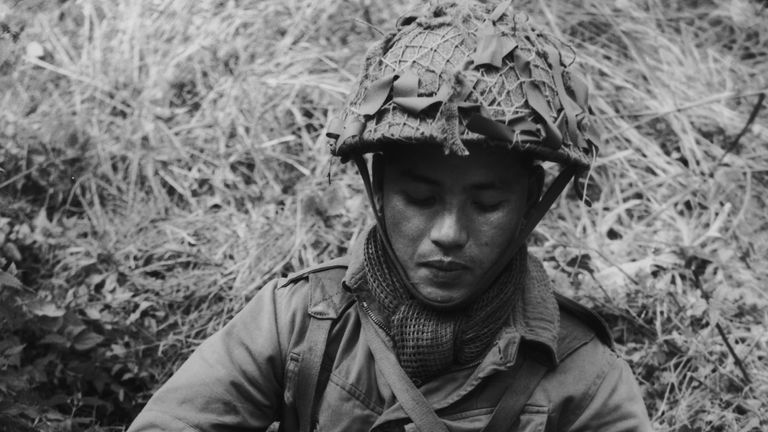 The country's foreign minister Pradeep Kumar Gyawali said: "(Some) provisions of that agreement have become irrelevant now.
"Therefore, we have told Britain that we should review it… make bilateral arrangements.
"We should define the presence of the government of Nepal in the (recruitment) process."
Mr Gyawali said a new agreement should also address Gurkha grievances such as pensions and other benefits, which retired servicemen say are not at par with their British counterparts.
Nepal, a natural buffer between China and India, is one of the world's 10 poorest countries and remittances from Nepalis working abroad, including the Gurkhas, account for more than a quarter of its GDP.
Currently, there are about 3,000 Nepalis in the Brigade of Gurkhas who have fought in Iraq, Afghanistan and the Balkans.