Mugabe's funeral will be tricky because there are so many narratives | World News
As the dictatorial president of Zimbabwe, Robert Mugabe occupied the national pulpit and wrote his own colourful story.
It is a well-tuned narrative about a man who liberates a nation from the grasp of white supremacists. It's a story of defiance as the hero stares down the west over the invasion of white-owned farms. It's a tale about a president who sacrifices everything for his people and promises to never retire.
But there are some serious issues with the story and they are causing all sorts of difficulties as the country prepares to bury its former president.
Ask any church minister about a funeral and they will tell you that there is plenty of selective storytelling involved – but the problem in Zimbabwe is that Mugabe's family members and government officials cannot agree on which story they are telling.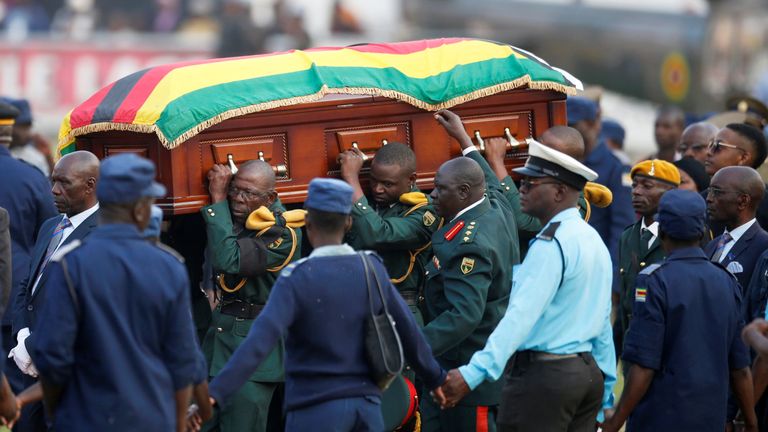 President Emmerson Mnangagwa has got a tale about how he served Mugabe as his loyal lieutenant for 40 years, working to develop a unified and patriotic nation respected by the rest of the world. It is also works as propaganda with the country now struggling with hyper-inflation, widespread electricity blackouts, and general economic chaos.
Mr Mnangagwa will roll out his message at a day-long commemorative event at Harare's National Sports Stadium on Saturday. But the family and friends of Mr Mugabe do not accept the thesis.
Instead they accuse Mr Mnangagwa of betrayal after he dislodged the former president in a coup in November 2017. It left him, "a very bitter man," says Leo Mugabe, the former strongman's nephew.
This is a different narrative, laced with accusations of ingratitude and greed – and it has led some members of the Mugabe family to demand a private burial to protect the memory of their loved one. "Imagine people you trusted, people that were guarding you, looking after you, (turning) against you," said Leo Mugabe.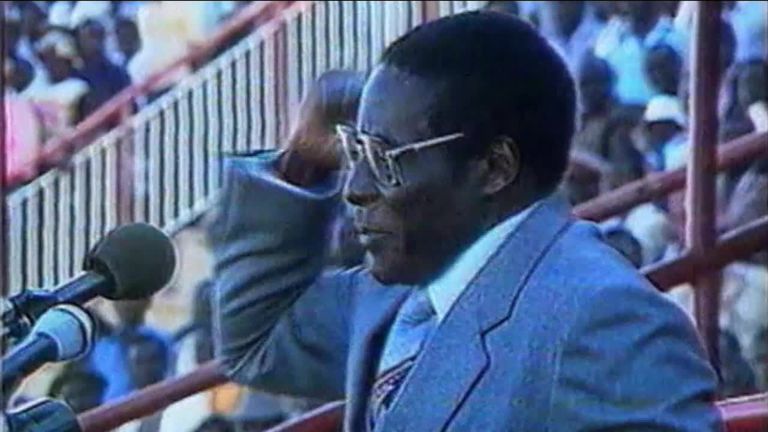 Relatives demanded that Mugabe be buried in his home village, Zvimba, but President Mnangagwa wants his former boss interred at the national cemetery, Hero's Acre. It seems Mr Mnangagwa may have won the argument when he tweeted "we're building a mausoleum for our founding father at… the Hero's Acre." You probably saw that one coming.
Members of the opposition MDC party, who have their own stories to tell of beatings and abductions at the hands of Robert Mugabe's thugs, were surprisingly charitable after the dictator's death. The leader of the MDC, Nelson Chamisa, said he was "rising above political differences and personal animosities", adding "this is the time for mourning not political point scoring."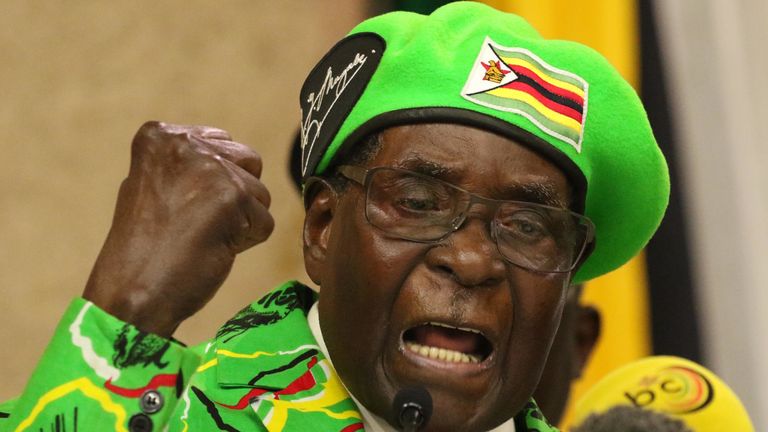 Everyone in Zimbabwe has got a story to tell about Mugabe and they usually defy the selective storytelling which features at commemoration services.
One woman, called Sheron, told me she has been waging her own internal argument about the former president.
"He was a good man even though there were many things that (went) wrong. Every country has tough times but we want to forgive him and try and concentrate on what is happening now."
Funerals can be tricky when the story is not clear and Zimbabweans will be disagreeing about Robert Mugabe's for years and years to come.
McDonald's to launch 'evolved' paper straw after customer backlash | Business News
McDonald's says it is to launch an "evolved" paper straw across Europe following a backlash from customers over its first attempt.
The fast food chain, which recently hit headlines over the controversial departure of its British-born chief executive Steve Easterbrook, said the change it was bringing in was part of a wider commitment to the environment by reducing plastic and waste.
McDonald's replaced its plastic straws with paper versions in the UK from late last year following, what it said were, successful trials.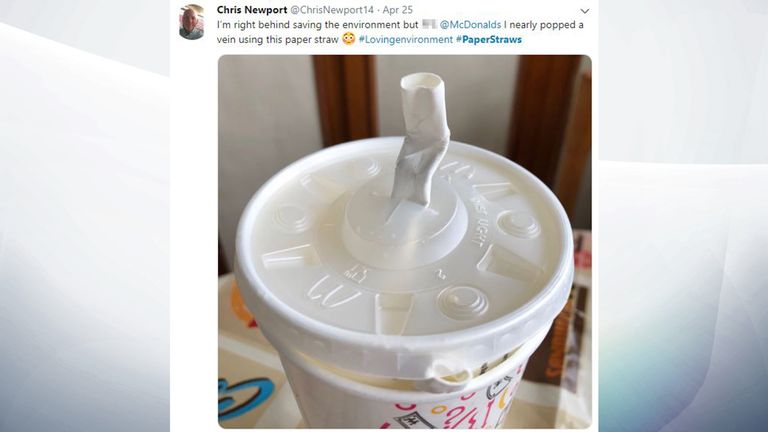 But tens of thousands of customers called for the move to be scrapped, claiming the straws became soggy too quickly and even dissolved.
The chief executive of McDonald's UK, Paul Pomroy, appeared on Sky News at the time to defend the straws – saying he had checked them himself.
The company said on Thursday that the new, more sturdy, straw would be distributed to restaurants across Europe, though it declined to give a time frame.
It said: "Following feedback from customers, and as the packaging industry has evolved, the paper straws being rolled out are now stronger while remaining made of fully recyclable materials."
The straw initiative forms part of the chain's 'Better M' platform to support the environment.
Another change was a makeover of McFlurry packaging to eliminate the need for a separate plastic lid. This would involve the container having flaps at the top, the company explained.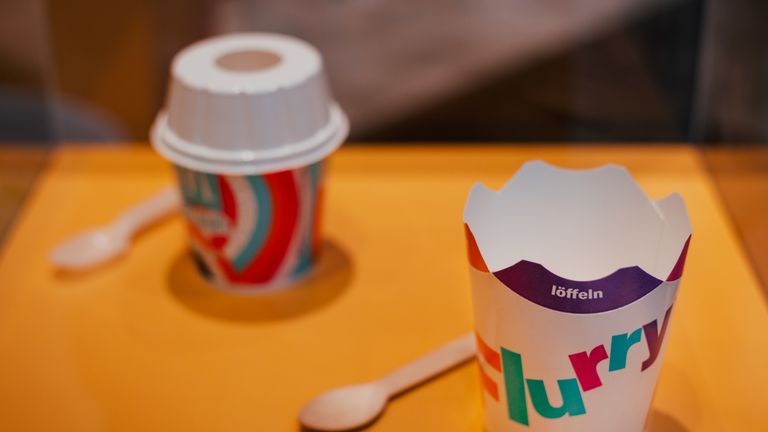 It said this would reduce more than 1,200 tonnes of plastic annually.
It also said it was also to stop plastic drink lids – but only in France.
The chain said they would be replaced by fibre. Edible packaging was to be trialled in Ukraine with its Sundae surround made from waffle.
Vice president of global sustainability at McDonald's, Keith Kenny, said: "We care about lessening our impact on the environment and know our customers do too.
"That's why we're finding new and innovative ways to reduce our use of packaging, switch to more sustainable materials and help our customers to reuse and recycle, too.
"The trials we are conducting across Europe are vital in helping us get first-hand feedback from customers on solutions that help them to be conscious consumers, without compromising on quality and the McDonald's experience they love."
EU legal case against UK over failure to name commissioner | World News

EU officials have launched a legal case against the UK for failing to name a new commissioner.
The commissioner would serve in the new European Commission that is due to take over from 1 December.
Officials have given Britain a deadline of November 22 to respond.
In a statement, the executive commission said: "The European Commission has today sent a letter of formal notice to the United Kingdom for breaching its EU Treaty obligations by not suggesting a candidate for the post of EU Commissioner."
More follows…
US high school shooting: Five wounded in attack at Saugus High School in Los Angeles | World News
At least five people have been injured in a shooting at a California school, and the gunman is still on the run, police have said.
Officers have said they are dealing with an "active scene" after the suspect opened fire at Saugus High School in Santa Clarita, Los Angeles County, around 30 miles northwest of downtown Los Angeles.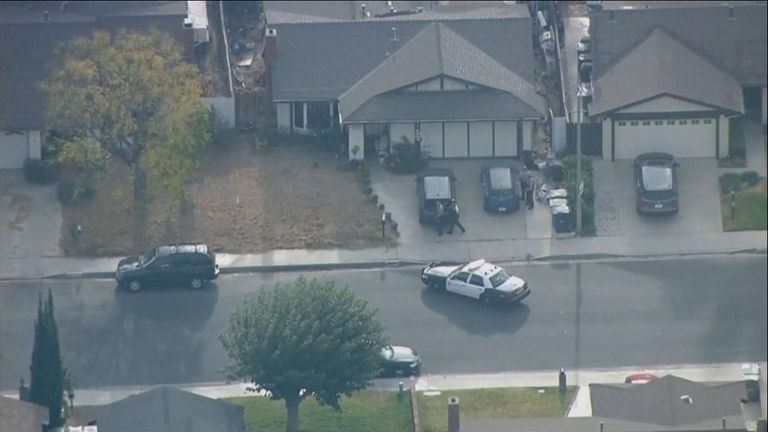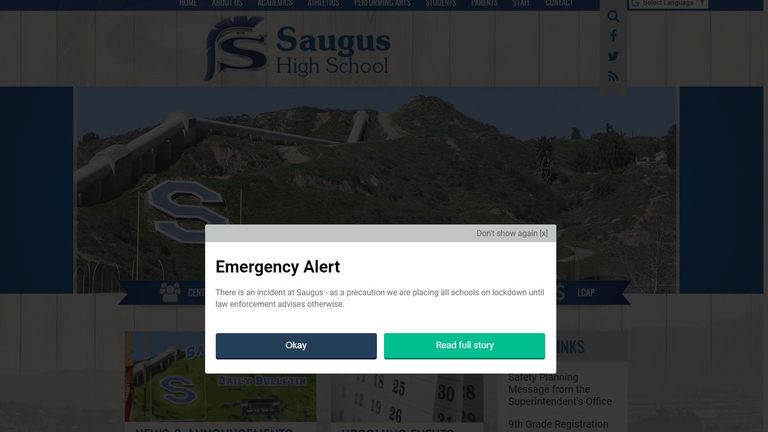 Helicopter footage aired on US television shows lines of students with their hands in the air, filing out of school buildings and being led by police officers.
Several pupils were placed on stretchers and taken to ambulances in the school's car park, according to the LA Times.
Lines of students were escorted away from the school by officers.
Other schools in the area have been placed on lockdown.
The suspect is a 15-year-old boy who was wearing black clothing and a black hat, according to the sheriff's office.
He is described as an Asian male.
Police are surrounding a property in the area in the hunt for the suspect.
More follows…