Jamal Khashoggi's final words revealed in consulate recordings | World News
Jamal Khashoggi's final words were a plea to his killers not to cover his mouth because he suffered from asthma and could suffocate, according to a report.
The Saudi journalist was killed and dismembered by a Saudi hit squad at the Saudi Consulate in Istanbul on 2 October last year.
Mr Khashoggi, a Saudi dissident and US resident, had been visiting the consulate to obtain documents he needed to get married. He was killed soon after entering the building.
Recordings made before and during the killing were obtained by Turkish intelligence authorities and published on Monday by Turkish newspaper the Daily Sabah.
According to the report, in the moments before he was killed Mr Khashoggi had pleaded: "Don't cover my mouth. I have asthma, don't do it. You'll suffocate me."
Included in the transcript are gruesome discussions of how Mr Khashoggi would be killed and his body sawed into pieces.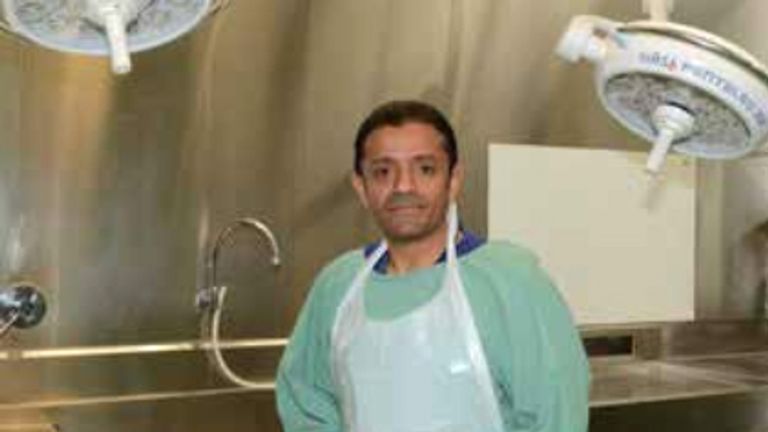 Minutes before the journalist arrived at the consulate, Dr Salah Muhammed Al-Tubaigy, the head of forensic evidence at the Saudi General Security Department, was recorded saying: "Actually, I've always worked on cadavers. I know how to cut very well. I have never worked on a warm body though, but I'll also manage that easily.
"I normally put on my earphones and listen to music when I cut cadavers. In the meantime, I sip on my coffee and smoke.
"After I dismember it, you will wrap the parts into plastic bags, put them in suitcases and take them out."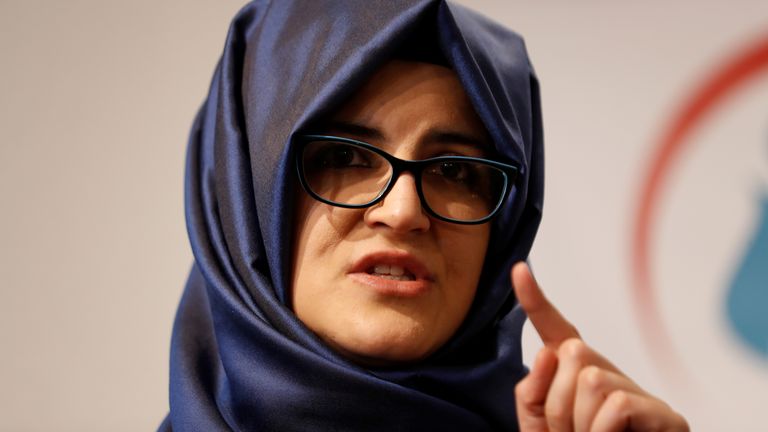 When Mr Khashoggi arrived at the consulate he was politely invited to an office on the second floor but he became suspicious and was pulled by the arm as he said: "Let me go, what do you think you're doing?"
When Mr Khashoggi was in the room with his killers, Maher Mutreb, a senior Saudi intelligence officer and the bodyguard of Saudi Crown Prince Mohammed bin Salman, told him he must be returned to the Saudi capital Riyadh.
Mutreb said: "Please sit. We have to take you back [to Riyadh]. There is an order from Interpol. Interpol demanded you be returned. We are here to take you."
Mr Khashoggi responded: "There are no lawsuits against me. My fiancee is waiting outside for me."
Later he was told to write a message to his son telling him not to worry if he is not heard from but he said: "I will write nothing".
Mutreb was later heard saying: "Help us, so that we can help you. Because in the end, we will take you to Saudi Arabia and if you don't help us, you know what will happen in the end."
Mr Khashoggi said: "There is a towel here. Will you have me drugged?"
Mutreb replied: "We will put you to sleep."
After Mr Khashoggi was drugged and suffocated, his body was cut into pieces, a process that lasted about 30 minutes in the recording.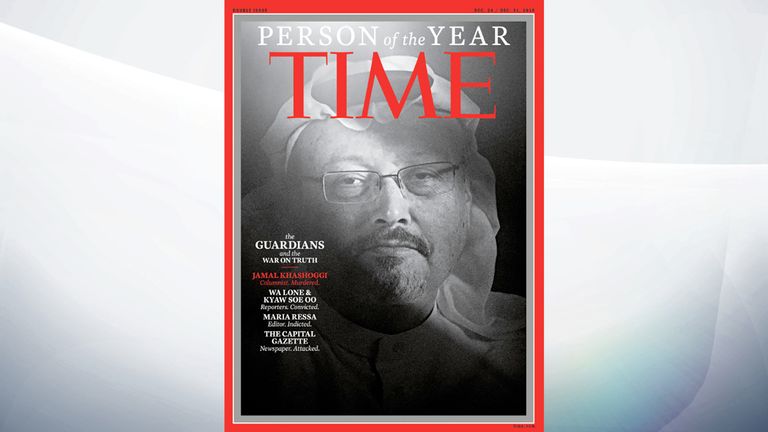 Some of the details were in a United Nations report on the murder, which was released in June.
The report blamed the Saudi state for the killing, saying that Crown Prince Mohammed bin Salman's possible role should also be examined.
Saudi Arabia had offered a number of different explanations for what had happened but eventually settled on blaming rogue officials during a brawl in the consulate.
Eleven people are being tried in private proceedings inside the kingdom.
Mr Khashoggi's remains have never been found.
Tsunami warning after 7.7-magnitude quake hits Jamaica | World News

A tsunami warning has been issued for Jamaica, Cuba and the Cayman Islands after a 7.7-magnitude earthquake struck the Caribbean.
The powerful tremor struck 72 miles (117 km) northwest of the coastal town of Lucea at a depth of around six miles (10 km), the US Geological Survey (USGS) said.
The International Tsunami Information Center warned that "hazardous tsunami waves" could occur "within 186 miles (300 km) of the epicenter along the coasts of Jamaica… Cayman Islands and Cuba,"
More follows…
Coronavirus outbreak: Britons set to be evacuated from Wuhan | World News

UK officials will try to evacuate all Britons from the epicentre of the coronavirus outbreak on Thursday – as the Foreign Office warns against all but essential travel to mainland China.
Hong Kong and Macau are not affected by the new travel advice.
There are believed to be about 300 UK citizens still in the city of Wuhan and the surrounding Hubei province.
China said a total of 106 people have now died in the country following the crisis, with more than 4,515 confirmed cases across the nation.
Both numbers rose dramatically in the latest update from the National Health Commission, with most of those affected hailing from Wuhan – the centre of the outbreak.
More follows…
Trump unveils Middle East peace plan which is 'win-win' for Israel and Palestinians | World News
Donald Trump has unveiled his long-awaited Middle East peace plan, saying the "realistic" two-state solution is a "win-win opportunity" for both Israel and the Palestinians.
Speaking at the White House, the US president said his administration's vision would form the basis of direct negotiations between the two sides which was a "historic breakthrough".
The proposal calls for the creation of a State of Palestine with its capital in parts of east Jerusalem and it more than doubles the territory currently under Palestinian control.
But it also recognises Israeli sovereignty over major settlement blocs in the West Bank, something to which the Palestinians will almost certainly object.
The Palestinians have already rejected the proposal, accusing Mr Trump of being biased in favour of Israel as he has adopted policies that boost Israel at their expense.
However, the US president, speaking alongside Israeli Prime Minister Benjamin Netanyahu, said Israel was taking a "giant step toward peace" and Palestinians deserved the chance for a better life.
Mr Trump said the deal was a "historic opportunity" for Palestinians to achieve an independent state of their own.
He said his vision will end the cycle of Palestinian dependence on charity and foreign aid, as he urged peaceful co-existence between the two sides.
The American leader said he told Palestinian President Mahmoud Abbas that if he chooses peace then the US and other countries "will be there every step of the way to help".
And urging peace in the region, Mr Trump said it was time for "this sad chapter in history to end".
Mr Netanyahu said he has agreed to negotiate with the Palestinians because the peace plan "strikes a balance".
However, an official with the ruling Hamas group in Gaza called Mr Trump's statement "aggressive" and said the Jerusalem plan was "nonsense".
More follows…