Hong Kong: Police use water cannon for first time against protesters | World News

Hong Kong police have used water cannon against anti-government protesters for the first time during a second straight day of demonstrations.
There have been skirmishes between activists and officers following a pro-democracy march in an area known as the New Territories where tens of thousands took to the streets.
A large crowd then attended a rally in a park but another group of protesters took over a main street, putting up barricades with traffic barriers and cones.
Police tried to disperse them by firing tear gas but protesters reacted by throwing bricks and other objects towards the officers.
The violence came a day after similar clashes in the Kowloon Bay district where authorities arrested 29 people for offences including unlawful assembly, possession of offensive weapons and assaulting police officers.
According to the South China Morning Post, the custom-built French trucks have 15 high-pressure cannons.
Two cannons on the roof can fire more than 1,200 litres of water a minute over a distance of 50 metres. The water can be mixed with tear gas or liquid dye as well.
According to guidelines, the cannons should only be aimed at the lower limbs of the protesters.
An assistant commissioner of police overseeing operations is allowed to authorise deployment of the water cannon after assessing threats.
The trucks arrived in the city in May last year.
More follows…
British-Australian woman held in Iran named as Kylie Moore-Gilbert | World News
A British-Australian woman being held in an Iranian jail has been named as a Melbourne academic who published books on the 2011 Arab uprisings and authoritarian governments.
Kylie Moore-Gilbert, the third person revealed this week to be detained in Iran, has been held in Tehran's notorious Evin prison for nearly a year after reportedly being given a 10-year sentence.
The Cambridge-educated academic, who specialises in Middle Eastern politics, lectures in Islamic Studies at Melbourne University.
It has not been publicly revealed what she is charged with but 10-year sentences are often handed out for spying.
Earlier this week, the Australian government said two other people – named as British-Australian Jolie King and her boyfriend Mark Firkin – were also being held in Iran.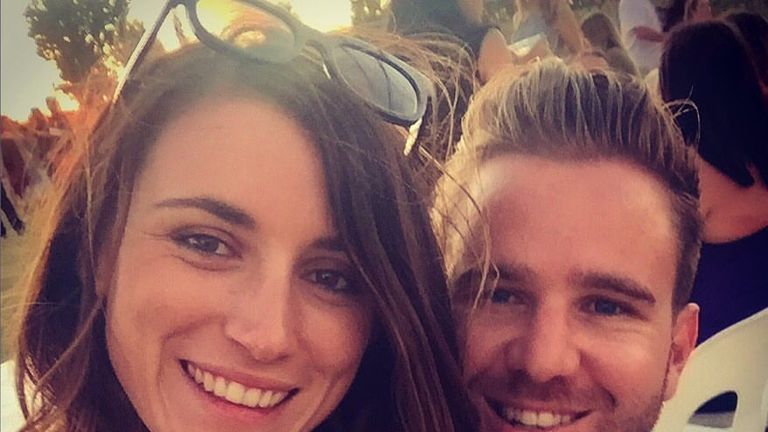 The couple were blogging their travels across 36 countries when they were arrested for allegedly flying a drone without a licence in an unrelated incident.
They have been in prison for 10 weeks.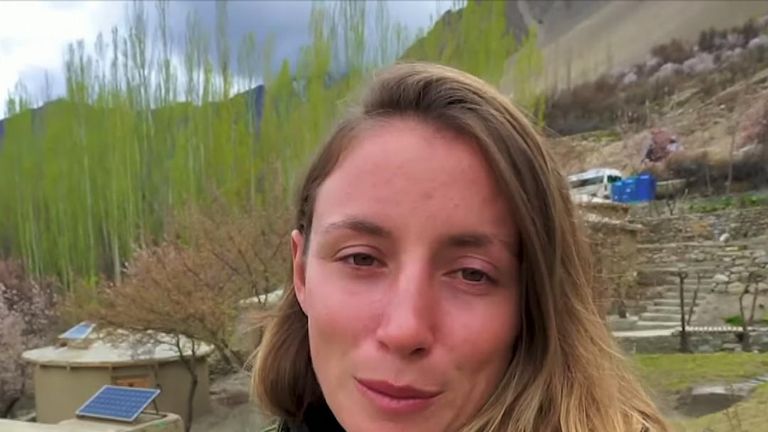 The family of Dr Moore-Gilbert released a statement saying they were in "close contact" with the Australian government, adding: "We believe that the best chance of securing Kylie's safe return is through diplomatic channels."
The Australian government has said it is lobbying Tehran to ensure the wellbeing of the three detainees.
Foreign minister Marise Payne said the cases were a "matter of deep concern" and insisted she had spoken about them a number of times to her Iranian counterpart Javad Zarif.
She did not believe the arrests were politically motivated, despite reports the trio were being held as part of a plan to facilitate a prisoner swap with Australia.
"We have no reason to think that these arrests are connected to international concern over Iran's nuclear programme, United Nations sanction enforcement or maritime security concerning the safety of civilian shipping," Senator Payne said.
News of the three detainees comes as relations have soured between Britain and Iran.
The recent friction was sparked when British forces helped to seize an Iranian oil tanker near Gibraltar which they believed was carrying oil to President Bashar al-Assad's regime in Syria.
In response, Iran seized the British-flagged tanker Stena Impero in the Strait of Hormuz.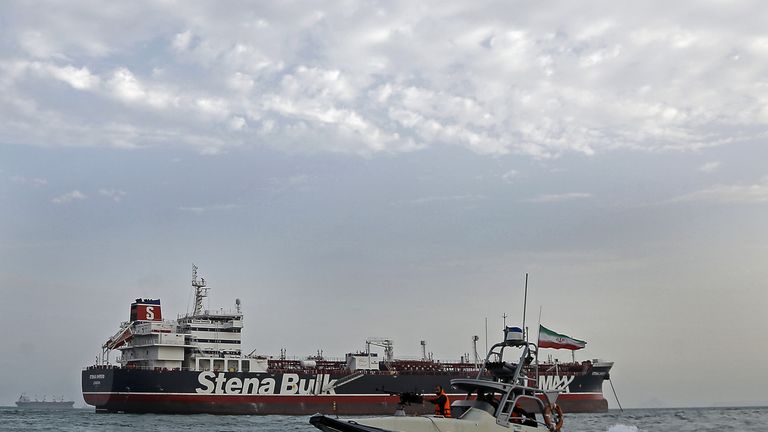 Although the Iranian tanker has since been released, the Stena Impero is still being held by Iran.
The UK is still seeking the release of British-Iranian mother Nazanin Zaghari-Ratcliffe, who has been held on spying charges in Evin prison since 2016.
Vast swathes of Mugabe's funeral stadium empty as coffin on display | World News
African leaders are paying their respects to Zimbabwe's founder Robert Mugabe at his funeral, while many ordinary people are opting to stay away.
The controversial leader, who ruled the country for 37 years before he was ousted by his own army in 2017, died in Singapore aged 95 last week.
A state funeral is being held for the former president in the country's national stadium. Many of the seats remained empty as his flag-draped coffin was carried through.
Speaking from the stadium, Sky's Africa correspondent Jonathan Sparks said: "The atmosphere has picked up a little bit… [but] vast swathes of [the stadium] remain empty, something of an embarrassment for the government of Emmerson Mnangagwa."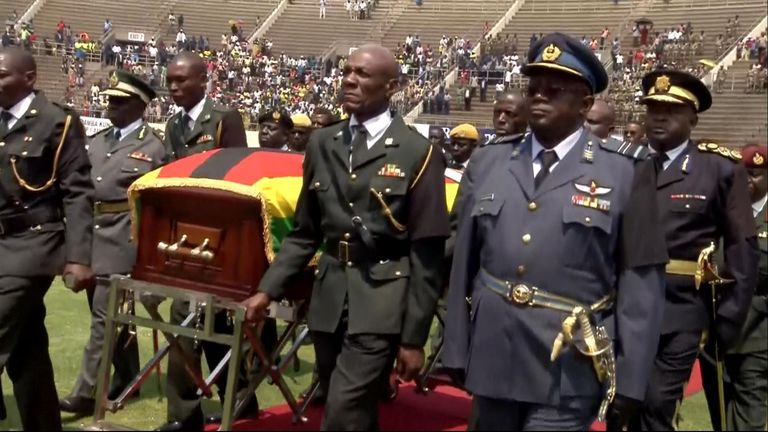 As leaders and politicians arrived, a choir began to sing to commemorate the polarising figure.
The state funeral comes amid a row over his burial.
Mugabe's nephew has contradicted earlier reports that the former leader would be buried on Sunday.
Instead he will be buried in a mausoleum at the National Heroes Acre shrine in Harare in about 30 days, Leo Mugabe said.
The disagreement has threatened to undermine current President Mnangagwa, who conspired to overthrow Mugabe.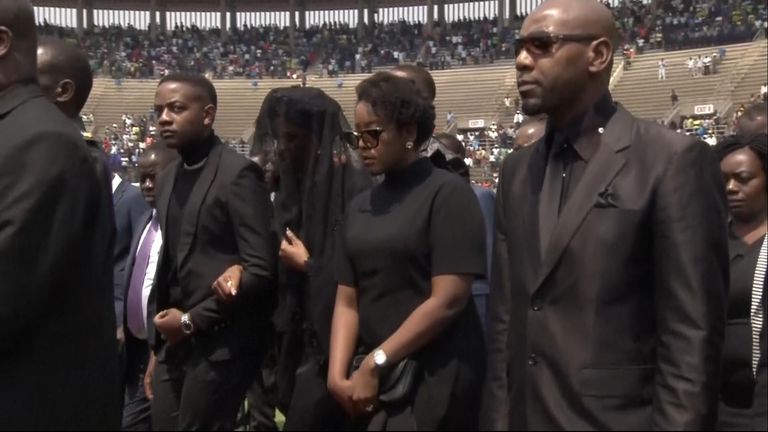 Mr Mnangagwa argued that building a mausoleum would be too much of a delay but agreed that the burial should take place at the national monument.
His view was at odds with some family members, who wanted the former leader to be buried in his birth village of Kutama, 55 miles (85 km) from Harare, in line with Zimbabwean tradition.
On the morning of the funeral, Mr Mnangagwa tweeted: "Today, let us put aside our differences and come together as we remember the past and look to the future as one proud, independent and free nation."
Despite the empty seats on Saturday, several people were injured in a stampede trying to view Mr Mugabe's body when it was on display earlier this week.
Writing ahead of the funeral, Sparks reflected on the number of differing narratives.
He wrote: "As the dictatorial president of Zimbabwe, Robert Mugabe, occupied the national pulpit and wrote his own colourful story.
"It is a well-tuned narrative about a man who liberates a nation from the grasp of white supremacists. It's a story of defiance as the hero stares down the west over the invasion of white-owned farms. It's a tale about a president who sacrifices everything for his people and promises to never retire.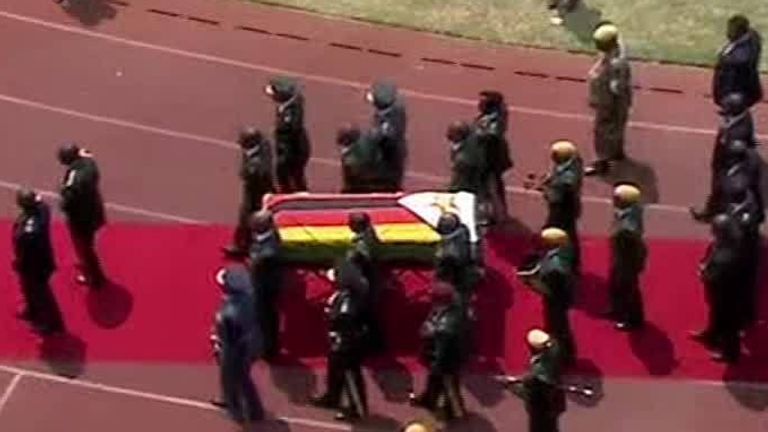 "But there are some serious issues with the story and they are causing all sorts of difficulties as the country prepares to bury its former president."
He added: "Everyone in Zimbabwe has got a story to tell about Mugabe and they usually defy the selective storytelling which features at commemoration services."
Spain floods: At least five dead and thousands evacuated as torrential rain batters the south | World News
At least five people have been killed and around 3,500 others evacuated in two days of torrential rain in southeastern Spain.
Emergency services rescued people stuck in flooded highway tunnels as many roads, railways and an airport closed on Friday due to the severe weather conditions.
Floods swept away cars and debris in the regions of Valencia, Murcia and eastern Andalucia, while motorway tunnels in some areas were flooded almost up to the tunnel lighting.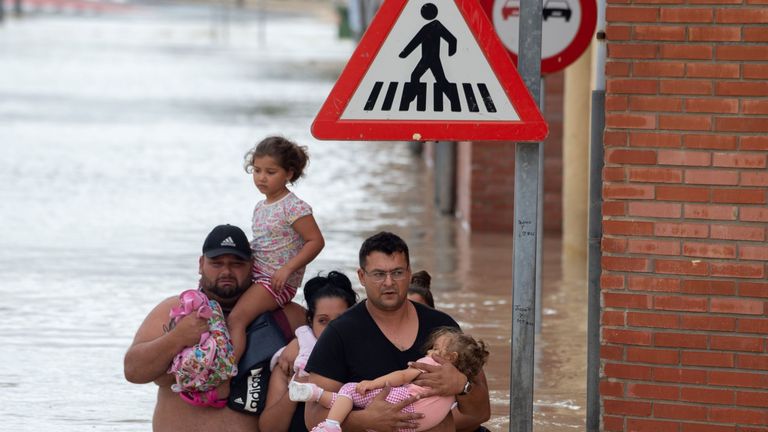 A man was found dead in the village of Redovan in Valencia after leaving his home on foot earlier on Friday, while another was found in Granada province after his car was swept off a motorway.
A third man died in Almeria after trying to drive his car through a flooded tunnel, rescue services said.
On Thursday, a 51-year-old woman and her 61-year-old brother died when torrential rain dragged their car away.
A total of 74 roads were closed, along with the entire Murcia regional railway service and airport. The railway link between Alicante and Spain's two cities – Madrid and Barcelona, was also shut.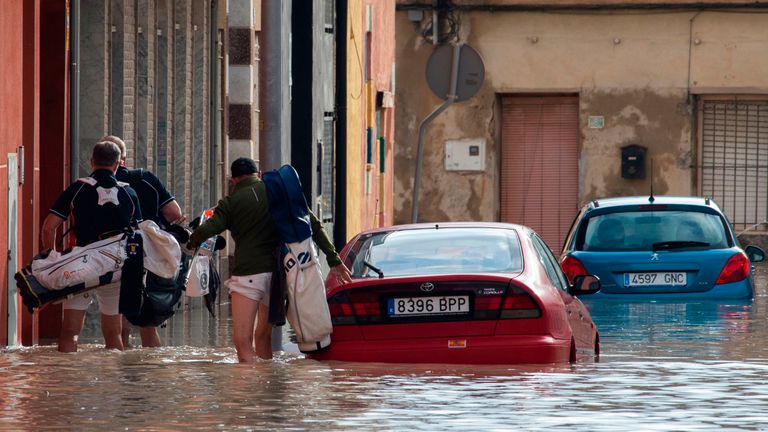 Interior Minister Fernando Grande Marlaska described the floods as "a serious tragedy".
The storms in this region of Spain are an annual metrological phenomenon, however they have been particularly fierce, turning roads into muddy rivers that sweep away everything in their path.
Tourists were left stranded at Alicante Airport as flights were delayed or cancelled, with 78-year-old diabetic Haydn Harding from Northern Ireland, saying: "We've been in the queue here four or five hours. It's very difficult to get to the toilet, impossible to get anything to eat."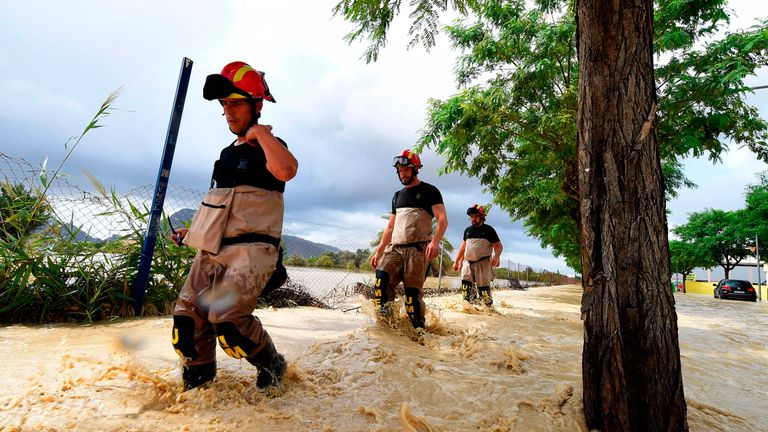 Some affected areas saw record daily rainfall for the month of September and remained flooded all of Friday.
Mario Cervera, mayor of Alcazares, a heavily affected town in Murcia, told Spain's state-run TVE channel: "The situation is critical, all the municipality is full of water".
More than 1,500 soldiers were involved in the rescue operation, which involved helicopters and boats in various areas.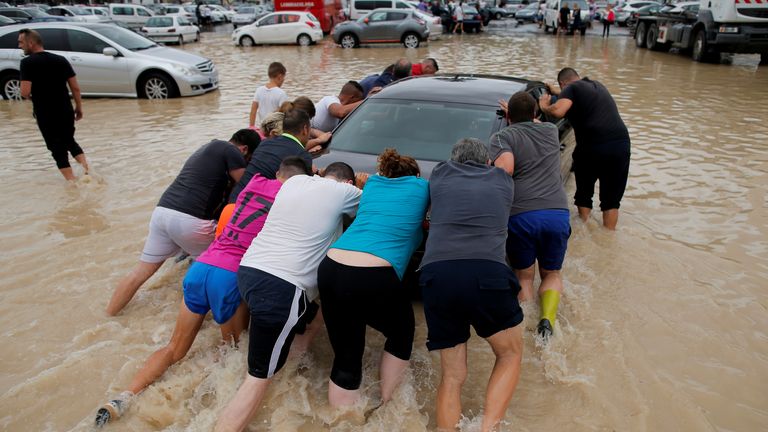 "This man was holding onto a traffic sign… The officer and I jumped to take him out," one rescue worker told Reuters.
Following the evacuation of 1,500 people in Murcia, another 2,000 residents of the town of Santomera were told to leave their homes due to a controlled release from a local dam to prevent it from overflowing, Mr Marlaska said.
"The forecasts are now more positive than around midday. We have reports that point to diminishing dangers and risks of further flooding," he told reporters while visiting the affected areas, while also warning residents and authorities to remain cautious.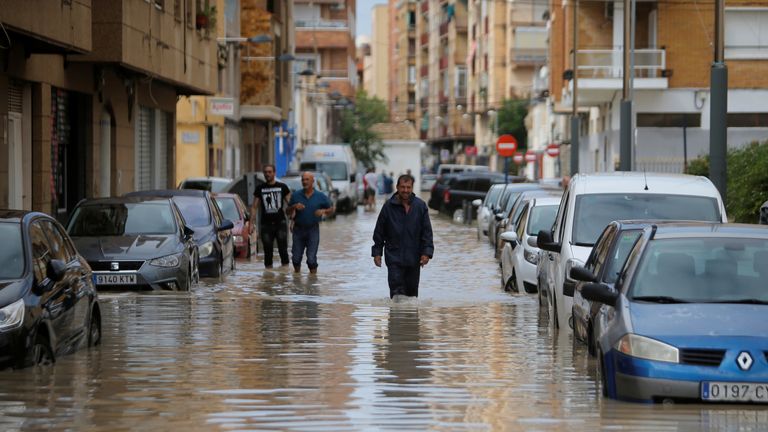 Citizens in the affected areas have been advised to stay at home and avoid using their cars.
"All the region of Murcia is flooded. We have never seen this situation before," regional leader Fernando Lopez Miras told TVE.
The rain was forecast to ease on Saturday.