Hong Kong: Police use water cannon for first time against protesters | World News

Hong Kong police have used water cannon against anti-government protesters for the first time during a second straight day of demonstrations.
There have been skirmishes between activists and officers following a pro-democracy march in an area known as the New Territories where tens of thousands took to the streets.
A large crowd then attended a rally in a park but another group of protesters took over a main street, putting up barricades with traffic barriers and cones.
Police tried to disperse them by firing tear gas but protesters reacted by throwing bricks and other objects towards the officers.
The violence came a day after similar clashes in the Kowloon Bay district where authorities arrested 29 people for offences including unlawful assembly, possession of offensive weapons and assaulting police officers.
According to the South China Morning Post, the custom-built French trucks have 15 high-pressure cannons.
Two cannons on the roof can fire more than 1,200 litres of water a minute over a distance of 50 metres. The water can be mixed with tear gas or liquid dye as well.
According to guidelines, the cannons should only be aimed at the lower limbs of the protesters.
An assistant commissioner of police overseeing operations is allowed to authorise deployment of the water cannon after assessing threats.
The trucks arrived in the city in May last year.
More follows…
Costa Rica's largest ever cocaine haul found in ornamental flower shipment bound for Netherlands | World News
Costa Rica's largest ever haul of cocaine has been seized from a shipment of ornamental flowers bound for the Netherlands.
About 5.8 tonnes of the drug was found in 202 briefcases hidden inside a container at a port in Limon.
Police said they found 5,048 packages of cocaine weighing 1kg (2.2lbs) each.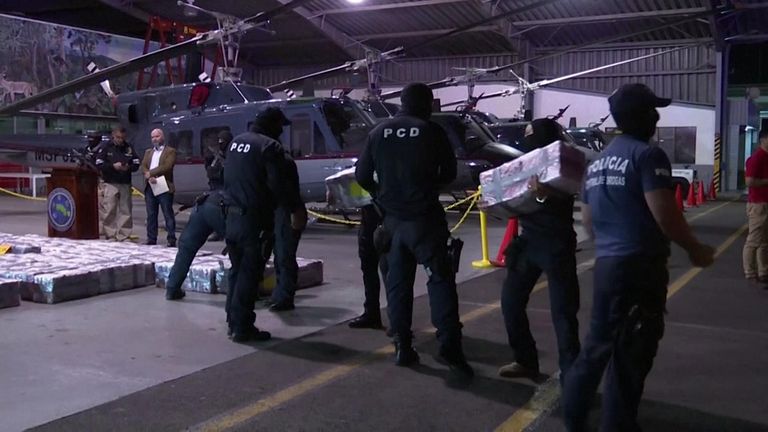 A ship was due to set sail to Rotterdam on Saturday when the drugs control police detected some suspicious containers.
They sent them to be scanned and detected the packages of cocaine hidden inside the ornamental plant shipment.
Security forces then seized the cocaine and transferred it to a drugs stockroom at San Jose airport.
Police arrested a Costa Rican lorry driver, 46, who had delivered the containers to the port and said he has no criminal record.
Because of its location and shipping network, Costa Rica has a major problem with drug trafficking which dates back to the mid-1980s.
As the US has tightened its borders and its anti-drug operations, drug trafficking has worsened in Costa Rica.
The country is often used as a pit-stop for drug traffickers and a refuelling stop for shipments coming from Colombia and Panama.
Elton John ends New Zealand show early after walking pneumonia diagnosis | Ents & Arts News
Veteran performer Elton John has apologised to fans after cutting a gig short in New Zealand, after being diagnosed with walking pneumonia.
Sir Elton was performing at the Mount Smart Stadium in Auckland on Sunday evening as part of his global farewell tour when he lost his voice and began crying on stage.
Footage online shows the 72-year-old being escorted from the stage while thousands of fans in the stadium give him a standing ovation.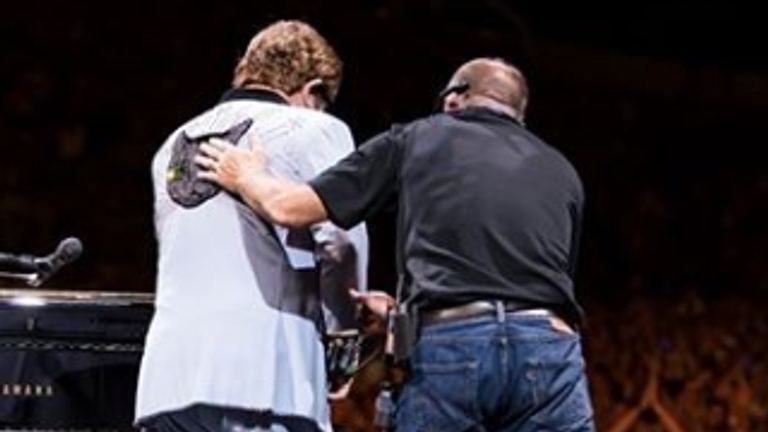 Posting on Instagram shortly after leaving the stage, Sir Elton wrote: "I want to thank everyone who attended tonight's gig in Auckland.
"I was diagnosed with walking pneumonia earlier today, but I was determined to give you the best show humanly possible.
"I played and sang my heart out, until my voice could sing no more.
"I'm disappointed, deeply upset and sorry. I gave it all I had.
"Thank you so much for your extraordinary support and all the love you showed me during tonight's performance. I am eternally grateful. Love, Elton xx."
The message was posted alongside an image of him being helped off the stage by a member of the crew.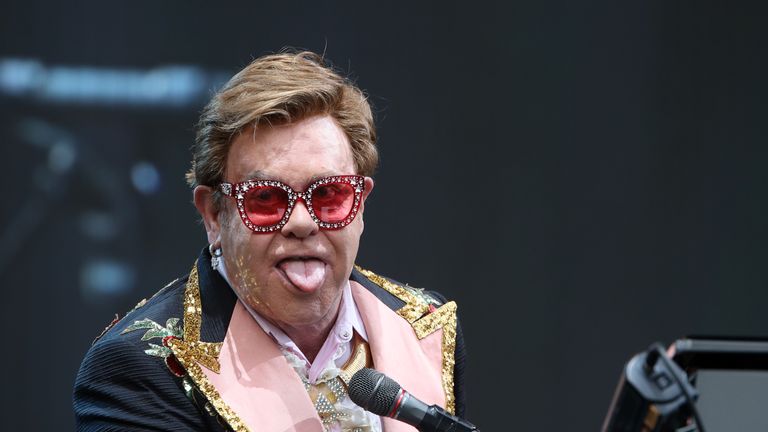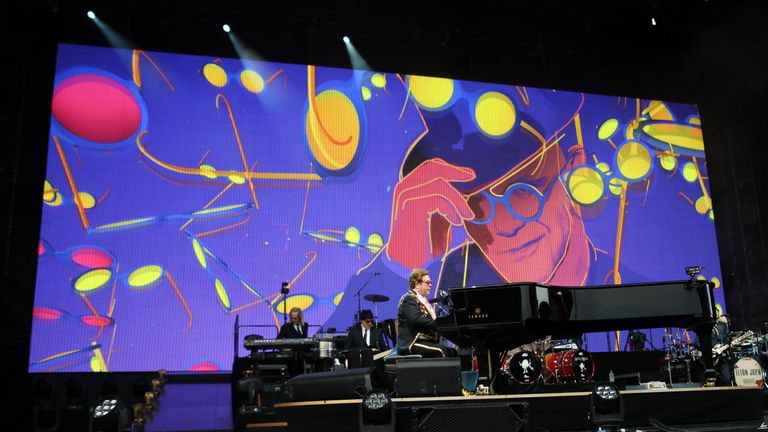 He was seen by a medic for a few minutes early in his set, and continued to play until he was forced to stop completely.
Sir Elton has apparently told concert-goers that his voice had "completely gone" early in the show, and apologised to the crowd, according to reports on social media.
:: Listen to the Backstage podcast on Apple Podcasts, Google Podcasts, Spotify, Spreaker
He is scheduled to perform two more shows in the New Zealand city later this week, and tickets are still on sale for those shows.
Walking pneumonia is a medical term that describes a mild case of the illness, according to the American Lung Association.
It is caused by bacteria and viruses and its symptoms include fever, chest pain, a cough and chest pain – similar to a cold, but sufferers are often able to continue every day activities.
Coronavirus: China reports drop in new cases for third straight day | World News
China has reported a drop in new coronavirus cases for the third day in a row, as it became clear the country's leadership was aware of the outbreak's potential before the dangers were made public.
There were 2,009 new cases in mainland China on Saturday, bringing its total to 68,500, according to the country's National Health Commission.
The fatality rate remained stable at 142 deaths.
The figures have emerged after a 80-year-old Chinese tourist in Paris became the first person to die from the virus in Europe.
The number of dead in mainland China from COVID-19, the medical name for the acute respiratory disease caused by the virus, stands at 1,665.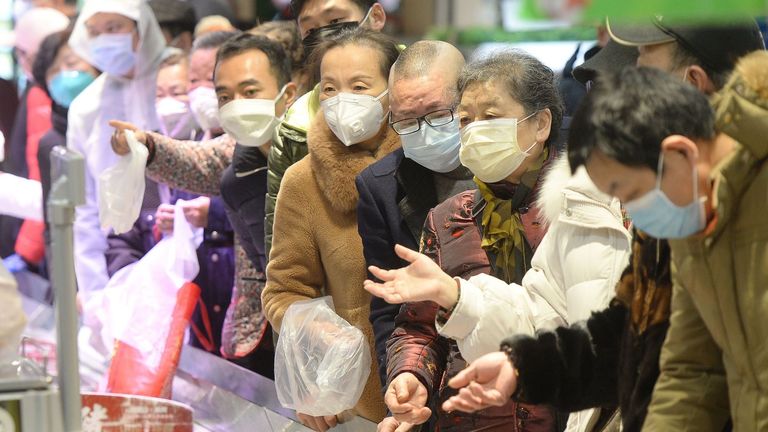 China's fall in new cases follows a spike of more than 15,000 on Thursday, when the central province of Hubei adopted a new diagnostic method that includes clinical diagnoses in its official account.
Chinese President Xi Jinping had played a muted role in the early days of the epidemic, which has been one of the biggest political challenges of his tenure.
But state media published a speech on Saturday which Mr Xi delivered on 3 February, during which the Chinese president said he gave instructions on the fighting the virus as early as 7 January.
The disclosure indicates top leaders knew about the outbreak's potential severity weeks before such dangers were made known to the public.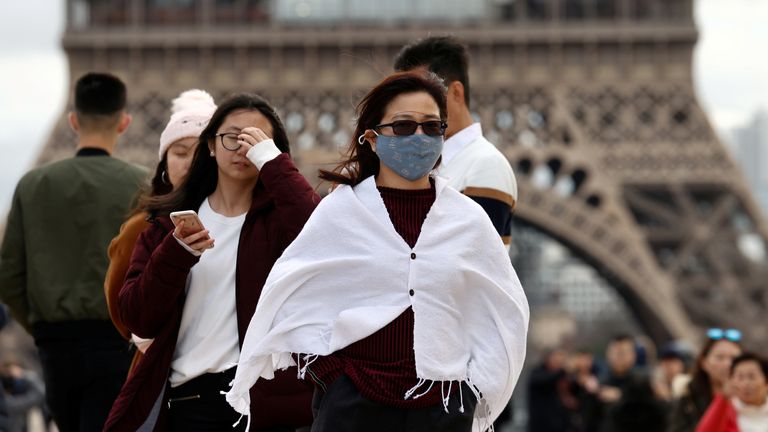 It was not until late January that officials said the virus can spread between humans and public alarm began to rise.
In his speech, the Chinese president also revealed that he ordered a lockdown of the virus epicentre of Wuhan in the Hubei province: "On January 22, in light of the epidemic's rapid spread and the challenges of prevention and control, I made a clear request that Hubei province implement comprehensive and stringent controls over the outflow of people."
French Health Minister Agnes Buzyn confirmed the confirmed the first fatality from the infection in Europe on Saturday.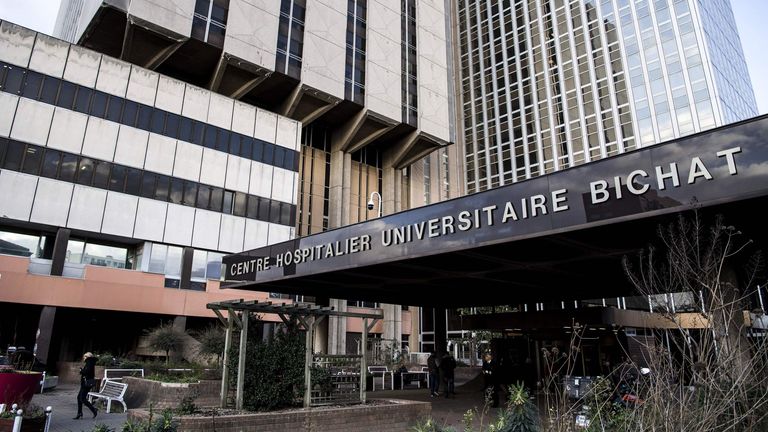 The man, who was from the Chinese province of Hubei, had been receiving treatment in a French hospital since 25 January.
He had been kept in isolation while receiving treatment, but his condition is said to have deteriorated rapidly.
He had arrived in France on 16 January.
His daughter was also treated for coronavirus in the same hospital, but has now recovered according to authorities.
His case is one of 12 French cases of COVID-19.
Six of those cases are British nationals who caught the virus from "superspreader" Steve Walsh after coming into contact with him in the French Alps during a skiing holiday.
Ms Buzyn warned: "Our health system must be prepared to face a possible virus spreading across the country."
She says she will be meeting with medical authorities on Tuesday to discuss the issue.
The man was the fourth death to be reported outside mainland China. The virus has so far spread to more than two dozen countries.
The World Health Organisation ha sent a team of 24 health experts to China to investigate how the virus is spreading and its severity.
Meanwhile, in Japan, preparations are under way to evacuate American citizens from the Diamond Princess, the cruise ship that has been quarantined off Japan.
Around 400 American passengers have been told to decide by Sunday morning whether they will stay or take chartered aircraft arranged by the US government to fly them home. The flights are expected on Sunday evening local time.
Those taking the chartered planes will be taken to Travis Air Force Base in California, with some continuing to Lackland Air Force Base in Texas, where they will have to undergo another 14-day quarantine.
So far, 285 people from the ship have tested positive for the virus after 67 new cases were found Saturday. Those with symptoms such as fever and cough will not be allowed to board the evacuation flights.
The news comes as:
A total of 1,669 people have died from COVID-19, the disease caused by the virus, according to the Johns Hopkins Center for Systems Science and Engineering.
Most of the deaths have been in mainland China but there has been one each in Hong Kong, the Philippines, Japan and France
69,186 cases have been confirmed since the virus started in mid-December in Wuhan,
according to the Johns Hopkins Center for Systems Science and Engineering.
:: Listen to the Daily podcast on Apple Podcasts, Google Podcasts, Spotify, Spreaker
Temporary hospitals have been set up in gymnasiums and public buildings across the Hubei province of China to facilitate early testing and treatment.
Meanwhile 285 cases of the virus have been confirmed on a quarantined cruise ship in Japan.
The Diamond Princess in Yokohama, near Tokyo, has around 3,700 passengers in total, including tourists from Britain, America and Australia.