Amazon wildfires: Brazil's president accuses world leaders of 'interfering' | World News
Brazil's president has accused other countries of interfering as they express fears for the burning Amazon rainforest.
The number of forest fires in Brazil – more than 74,000 – has increased by 83% compared with the same period last year, with smoke that is visible from 400 miles up in space.
World leaders are increasingly worried about the situation, as the Amazon – described as the world's lungs – is a vital absorber of carbon dioxide from the atmosphere.
French President Emmanuel Macron said the fires are an "international crisis", writing on Twitter: "Our house is burning. Literally.
"The Amazon rain forest – the lungs which produce 20% of our planet's oxygen – is on fire".
But Brazilian President Jair Bolsonaro hit back, saying: "I regret that Macron seeks to make personal political gains in an internal matter for Brazil and other Amazonian countries. The sensationalist tone he used does nothing to solve the problem."
Mr Bolsonaro also claimed news organisations had exploited the fires to undermine his government, saying: "Most of the media wants Brazil to end up like Venezuela."
Kumi Naidoo, Amnesty International's secretary-general, said: "Instead of spreading outrageous lies or denying the scale of deforestation taking place, we urge the president to take immediate action to halt the progress of these fires."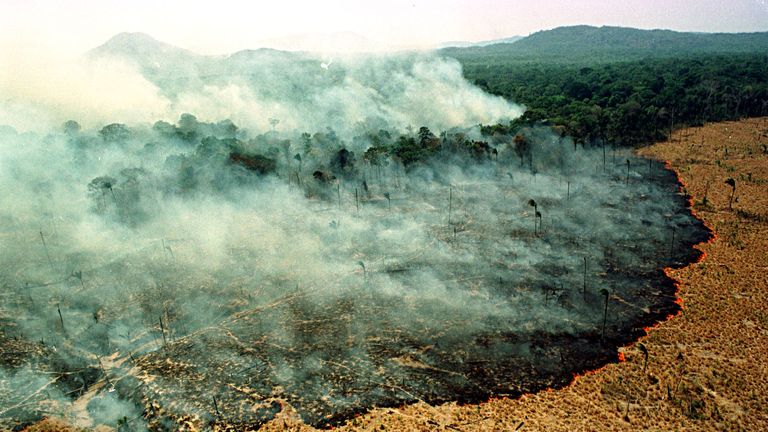 The Bishops Conference for Latin America described the fires as a "tragedy", saying: "We urge the governments of the Amazon countries, especially Brazil and Bolivia, the United Nations and the international community to take serious measures to save the world's lungs."
But Filipe Martins, an adviser to Mr Bolsonaro, said the Amazon would be saved by Brazil and not "the empty, hysterical and misleading rhetoric of the mainstream media, transnational bureaucrats and NGOs".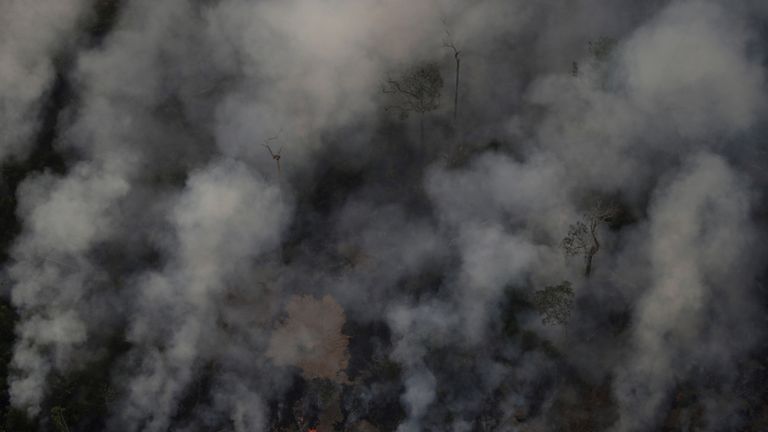 Fires in the rainforest at this time of year are not unusual, but environmentalists blame the increase on farmers deliberately setting fires to clear land for agriculture.
On Thursday, Mr Bolsonaro admitted this could be the case – a day after he had blamed environmental groups for setting the fires.
Just eight months into his presidency, the right-wing president has made it clear he wants to open the Amazon up to the demands of mining, agricultural and logging companies.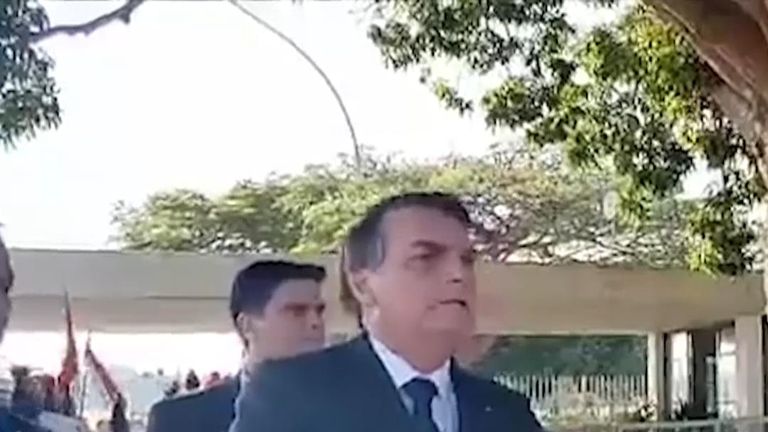 Federal prosecutors are investigating a Brazilian newspaper advert calling on farmers to be part of Fire Day and burn parts of the forest to show the president "their willingness to work".
This month, Norway and Germany stopped funding anti-deforestation projects in Brazil, worried by changes to how the projects were being chosen under Mr Bolsonaro.
At the time the president had said his country "does not need" the funding.
Coronavirus: Lockdown triggers desperate scramble as Indians walk hundreds of miles | World News
Thousands of migrant workers in India descended on state borders and bus stations as they tried to get back to their rural eastern villages during the country's three-week coronavirus lockdown.
Some walked for hundreds of miles in prosperous western areas including Gujarat, Punjab, Haryana and Delhi as there was no public transport available to them.
Prime Minister Narendra Modi has apologised for imposing the national COVID-19 lockdown, admitting it was harsh, especially for poor people, but was needed to beat the pandemic.
The restrictions, brought in on Wednesday, are meant to prevent the virus spreading and overwhelming India's already strained healthcare system.
But migrant workers have been forced to leave where they live as they are unable to pay their rent, and state borders have been sealed as the nation faces one of the gravest challenges of the outbreak.
Driving from Delhi towards its eastern border of Ghazipur, I came across hundreds of men with backpacks, sacks and bags walking in the heat. There were also women and children but it was overwhelmingly young men.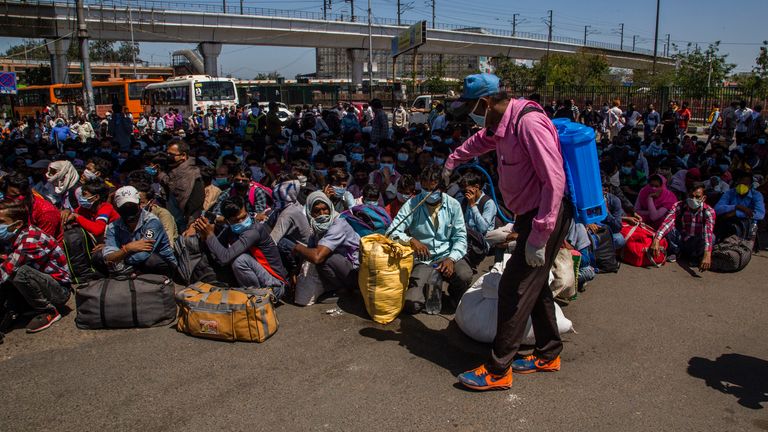 These were poor migrant workers, daily wage earners, and contract workers who have been left outside due to the lockdown. This informal sector forms almost 80% of India's workforce.
Though the central and state governments have announced relief packages, free food and shelter for the migrants, they were in no mood to listen to anyone.
At the border they were made to sit beside the road as Delhi's eastern neighbour, the state of Uttar Pradesh, had sealed its borders.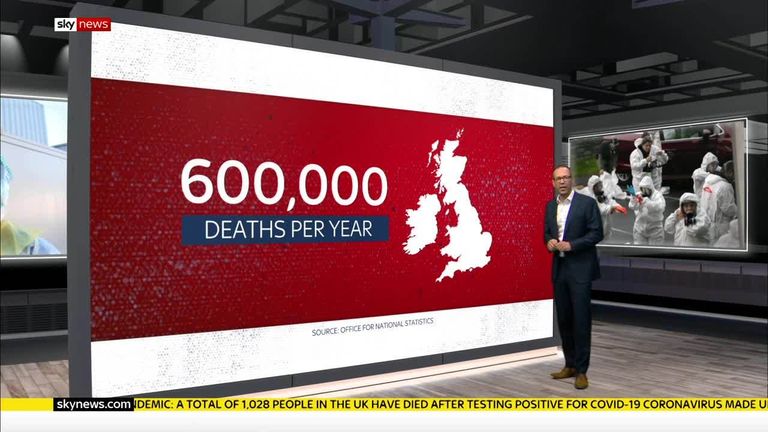 One man told me: "We want to go home, we have no work for 21 days, no money, nothing to eat or drink. We want to see our children back home. There is nothing for us here now. They are not letting us pass."
Others joined in, calling on the government to open the borders, adding: "We don't want anything else, we will walk home."
The government failed to factor in the surge while locking down the country for 21 days – giving only four hours' notice.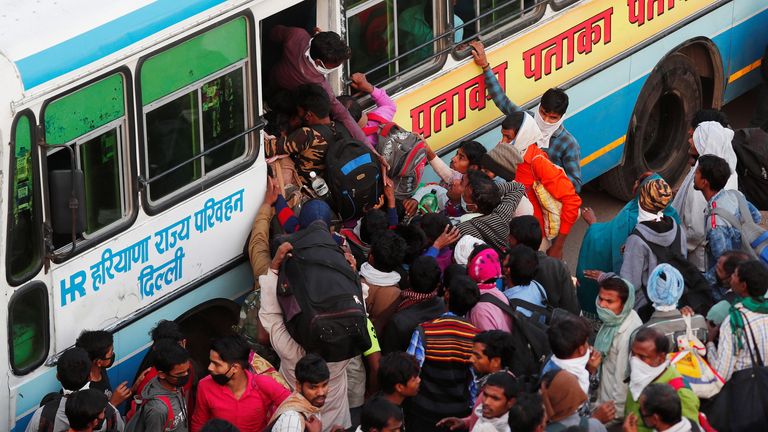 Almost in tears, 21-year-old Zaibi said: "I want to go home, our landlords are asking us to leave. I have walked for 50km and I will have to walk another 200 to reach home. But they are not allowing us to cross."
There was not much evidence of social distancing which the prime minister and health experts have emphasised so often.
But when you are dealing with almost tens of thousands congregating in one place such measures are not always possible.
Missing too were the protective masks – most had handkerchiefs tied around their faces.
The sea of people and critical coverage in the media has forced the government to put on thousands of buses to take migrants back to their homes. Social media images showed the vehicles filled with migrants as well as some finding space on the roof.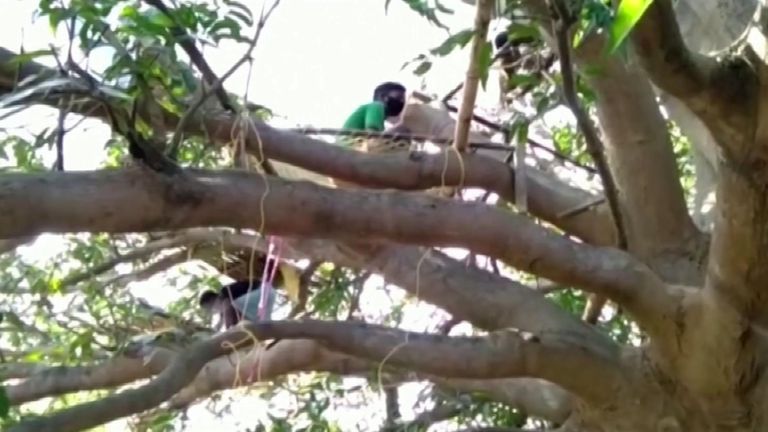 The Uttar Pradesh government has ordered all migrants to be verified and quarantined in camps. An order has directed all magistrates to trace the 150,000 workers.
The police have used a combination of punishments – beating, legal and jail threats, reprimanding, cajoling and even seizing vehicles of those who violate restrictions.
India has been criticised for having one of the lowest testing rates for the virus in the world.
The exponential increase in cases in Italy, the US, Spain and France, which have similarly low rates of testing, should ring alarm bells for the Indian government.
Health experts believe the country is in the third stage of the virus spread – community transmission, though the government has denied it.
At the moment there are 1,027 positive cases and 27 deaths due to COVID-19 and this is expected to rise as lockdown and protective measures have been flouted.
Coronavirus: Stranded cruise passengers split between two ships amid disease fears | UK News
More than 220 British nationals are being split between two cruise ships off Panama after four passengers on one of the vessels died amid coronavirus fears.
Hundreds of guests on the MS Zaandam – where the deaths occurred and where two passengers have tested positive for the illness – are being transferred to its sister ship, the MS Rotterdam, if they do not have any symptoms of COVID-19.
The rest will have to stay aboard the infected ship, where at least 130 people are displaying flu-like symptoms.
The other nationalities of those on board include Americans, Canadians and Australians as well as Germans, Italians, French, Spanish and New Zealanders.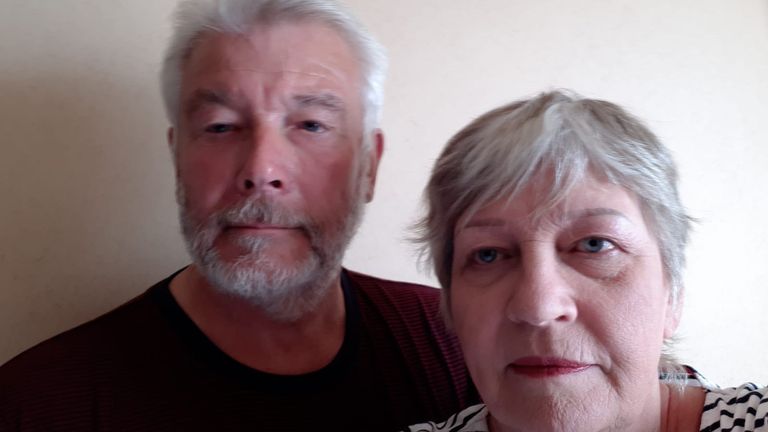 The Panamanian authorities finally on Friday night gave the Zaandam operated by Holland America Line, permission to travel through the Panama Canal towards its desired destination of Fort Lauderdale, Florida.
The Rotterdam is expected to head to San Diego, maritime affairs minister Noriel Arauz told the AFP news agency.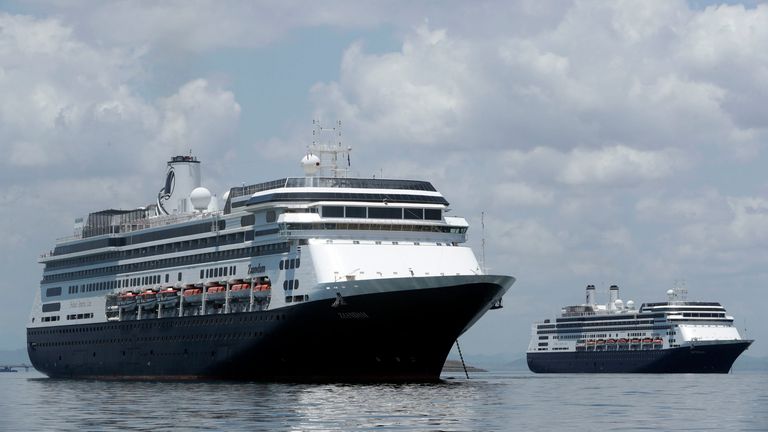 Still, it remains an anxious time for the more than 1,200 passengers and nearly 600 crew who had been travelling on the Zaandam when the virus struck.
Cheryl and David Deeks, from the village of Mendlesham in Suffolk, were expecting to be transferred to the Rotterdam having spent the past six days cooped up in their cabin on the Zaandam like everybody else on board.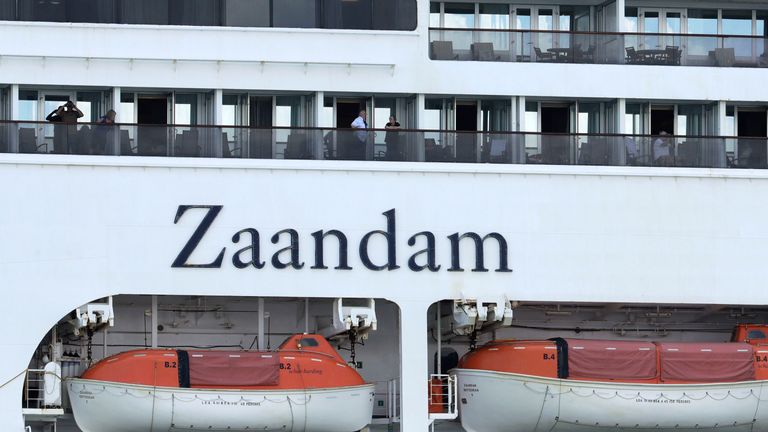 "I have been walking up and down the cabin from the bed to the door and back again," Mrs Deeks, 66, told Sky News in a video message.
"That's 24 steps. I am trying to do 10,000 steps a day but it's all becoming a bit boring now. We're trying to lift each other when we're fed up. Fortunately we are not fed up at the same time," she said.
Her sister Wendy, who was also on the 781-foot Zaandam, was among the first to be moved over to the Rotterdam because she is over 70 and deemed more at risk of complications from the virus.
"I am a bit concerned we are going to be split up, but we are well and that's good news," Mrs Deeks said.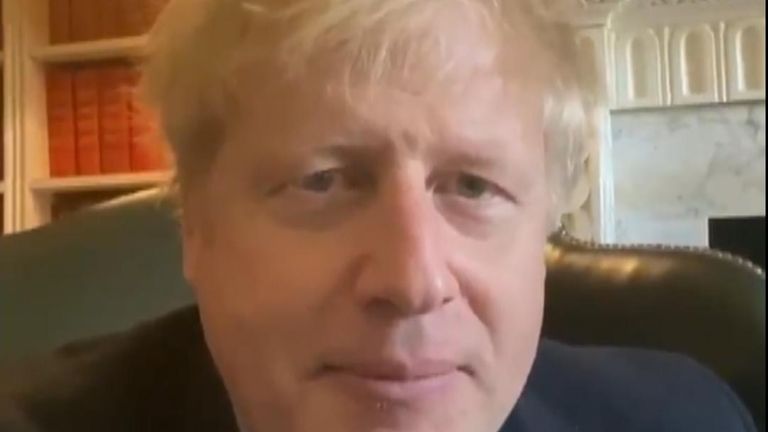 Another British couple – 65-year-old Karen and Graham Lucas, 67, from Warrington – were also on the infected ship and have been transferred to the other one.
"It was a bit of a shock when we were first informed there was illness on board and we needed to be confined to our cabins," Mr Lucas, said, describing the past week.
"We were kept informed over the few days afterwards that the numbers [of infected] were going up, then on Thursday night the captain told us about the four deaths on board. It really hit home. Our thoughts are with the families of those concerned," he said.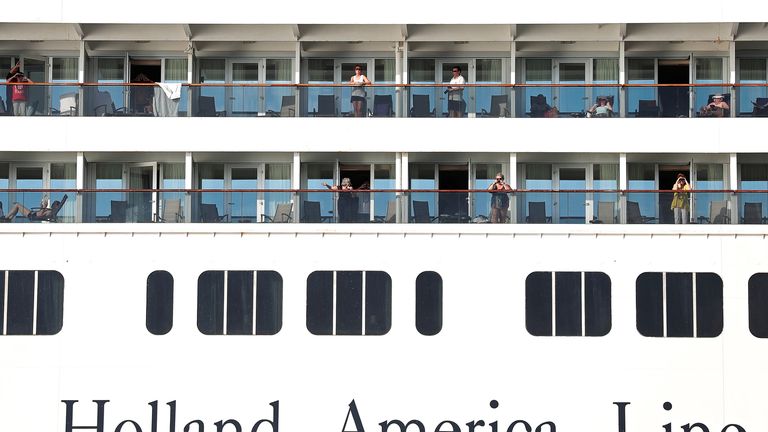 "My wife and I are currently healthy, following guidelines to ensure we stay that way," Mr Lucas added. "We are a bit disconcerted that we aren't allowed to dock, which would give the medical staff here extra resources and people to treat those with the illness."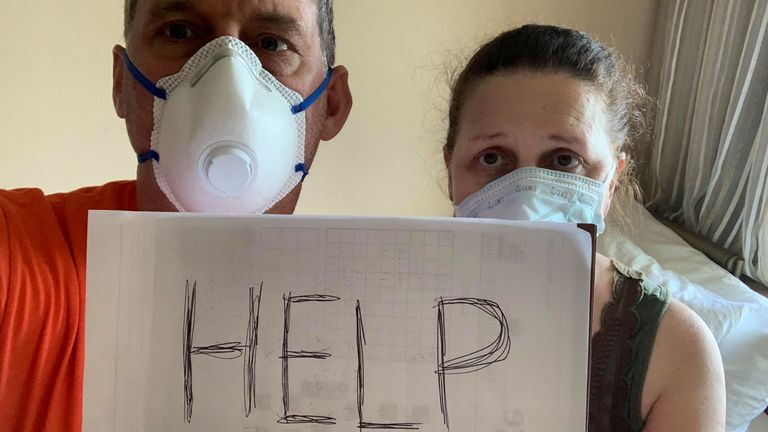 He said that the couple keep themselves entertained in isolation by doing crosswords and quizzes, including those sent over by family back in the UK, and watching films.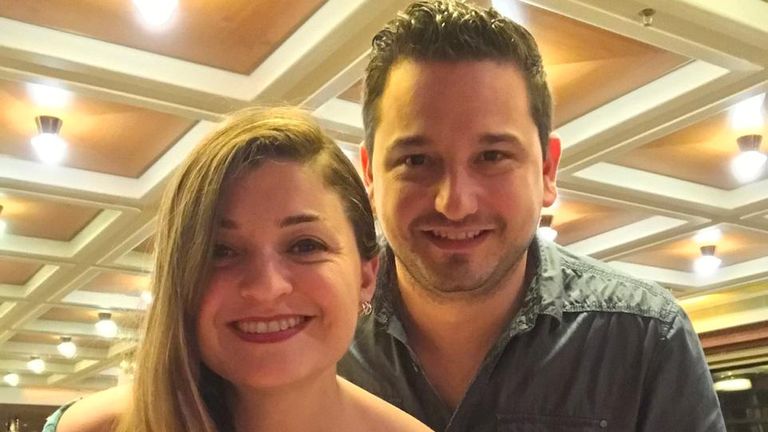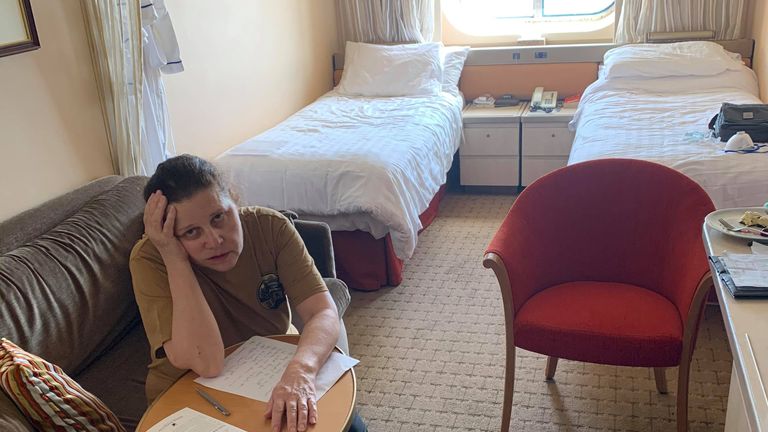 Holland America Line said on Friday that four "older guests" had died on the Zaandam. The age and nationalities of those who died have not yet been released.
On Friday night, coronavirus testing kits were brought onto the ship from the Rotterdam.
:: Listen to the Daily podcast on Apple Podcasts, Google Podcasts, Spotify, Spreaker
The cruise company is owned by Carnival Corp, whose Princess Cruises recently suspended voyages for two months after two of its quarantined ships became hotbeds for coronavirus infections.
A UK Foreign Office spokesman said: "We are doing all we can to help British people on board the Zaandam cruise ship.
"Our staff are in close contact with the cruise operator and the authorities in the region to ensure British people can get home safely."
Coronavirus: Spain deaths rise by 838 to 6,528 | World News

The number of people to have died after testing positive for the coronavirus in Spain has risen to 6,528 after 838 more people died.
Another 6,549 cases have been reported in the country, bringing the total there to 78,797.
It comes as the number of confirmed coronavirus cases in Germany has risen by 3,965 to 52,547, a government federal agency has said in the country.
Another 64 deaths have been recorded, bring the total there to 389.
The Robert Koch Institute, which is responsible for disease control and prevention, said the data doesn't provide complete picture because readings from the regional states Baden-Wuerttemberg, Hesse and Saarland are not included.
More follows…