Sole survivor of doomed boat says ships 'ran away' as migrants starved to death | World News
The sole survivor of a doomed attempt by 15 migrants to cross the Mediterranean and reach Europe has told how other boats sailed past him.
Mohammed Adam Oga said their pleas for rescue were ignored and everyone else on his small inflatable died in the blazing sun.
"We ran out of fuel and the battery ran out on the GPS device. We were on the sea for 11 days and we ran out of food," he said from his hospital bed in Malta.
"All the others died. If people don't eat or drink they die.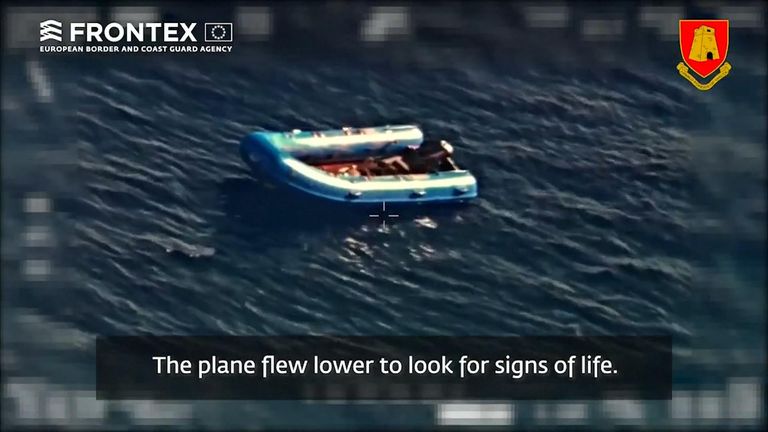 "The first person died on the fifth day and then they continued to die on the sixth, seventh and so on."
The Ethiopian added: "The pregnant woman survived until the tenth day, but she died the day before they saved me."
Still distressed, he said: "[Passing boats] were very very close to us, they could see us from the windows, but when they saw us they ran away."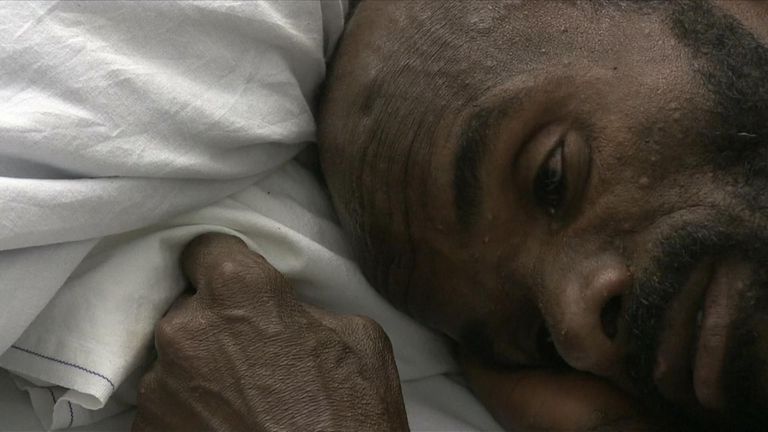 Mr Oga was forced to push the decomposing bodies of his fellow migrants into the sea.
He was finally spotted by a Maltese military helicopter, slumped over the body of another man.
At one point in the brief interview with a Reuters journalist, his eyes glazed over and he curled his head over his arms as if about to curl into a ball.
"We were on the sea for 11 days and we ran out of food,£ he said.
His story emerged as footage of migrants stranded on a charity rescue ship off Italy chose to leap into the sea and try to swim to shore.
The ship, run by the Open Arms charity, has been held off the island of Lampedusa while an international row continues over the fate of those on board.
Musk claims 'pedo guy' slur about Thai cave diver unintended | World News
Elon Musk has said he did not intend to accuse a diver who helped rescue 12 Thai boys from a cave of being a paedophile – despite calling him a "pedo guy".
The Tesla Inc chief executive made the claim as he tried to get a defamation lawsuit against him dismissed.
Vernon Unsworth brought the case against the multi-billionaire after saying in an interview that Musk was throwing a "PR stunt" by offering to help his dive team rescue the boys and their football coach from a flooded Thai cave system in 2018.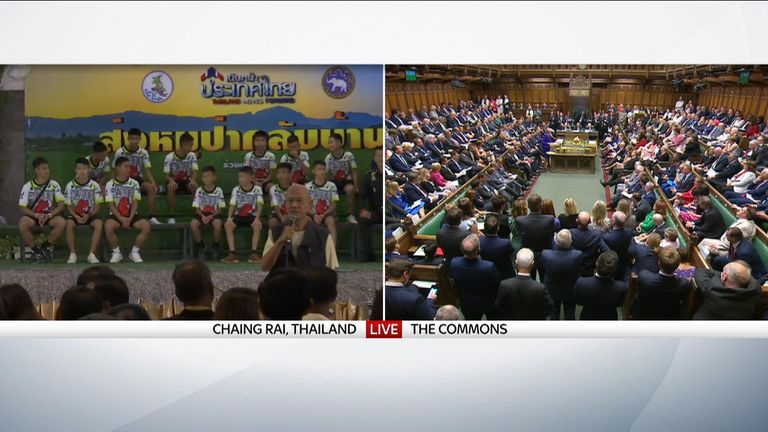 Mr Musk then called him a "pedo guy" on Twitter.
He has now said the term was "a common insult used in South Africa when I was growing up".
And he claimed it was "synonymous with 'creepy old man'", and was used to insult a person's appearance and demeanour.
"I did not intend to accuse Mr Unsworth of engaging in acts of paedophilia," he said.
"In response to his insults in the CNN interview, I meant to insult him back by expressing my opinion that he seemed like a creepy old man."
Mr Musk also sent an email to a BuzzFeed News reporter after the slagging match, asking them to "stop defending child rapists".
He has now claimed that was an "off the record" email based on an aide's summary of a private investigator's report on Mr Unsworth, which he did not know was false.
Mr Unsworth is seeking compensatory and punitive damages.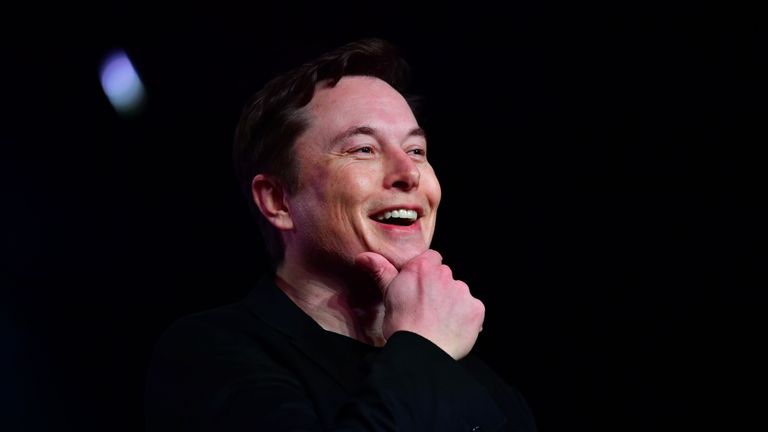 His lawyer, L Lin Wood, said he will reply to Musk's claims in three weeks, but aded: "I'll keep my powder dry for now, but I can assure you it will be explosive."
Mr Wood called Mr Musk's motion "as offensive to the truth as was his original tweet".
He added Mr Unworth is "a good man whose efforts saved the lives of 13 people".
Mr Musk has claimed Mr Unworth is a public figure when it comes to the cave rescue, which would require him showing clear and convincing evidence that Mr Musk made his statements with "actual malice".
Earlier this year Mr Musk agreed to seek his lawyers' approval before tweeting about Tesla's finances after saying he had secured funding to take the company private in 2018 at $420 (£325) a share, despite not having the money to pull off the deal.
<a href='https://news.sky.com/story/hope-and-fear-will-fuel-global-climate-change-strikes-11811713'>Hope and fear will fuel global climate change strikes</a>


<a href='https://news.sky.com/story/hope-and-fear-will-fuel-global-climate-change-strikes-11811713'>Hope and fear will fuel global climate change strikes</a>

Source link
More than 2,000 preserved foetal remains found at dead doctor's home | World News

More than 2,000 medically preserved foetal remains have been found at the home of a late Indiana abortion clinic doctor, leading to calls for a federal investigation.
The gruesome discovery was made after Dr Ulrich Klopfer died on 3 September and family members began sorting through his property in Illinois.
The county coroner's office has taken possession of the 2,246 preserved remains.
State Republican Ron Bacon has called for the Indiana attorney general's office to investigate the now-closed clinics in Fort Wayne, Gary and South Bend, where Klopfer had performed abortions.
He described the discovery as "seriously disturbing" and expressed concern that "there may be other remains".
A spokeswoman for the Will County Sheriff's Office said its investigation was ongoing and no further information would be released until it is complete.
She called it "a very sensitive situation" involving the sheriff's department, coroner's office and prosecutors.
Klopfer was believed to be Indiana's most prolific abortion doctor, performing thousands of procedures over several decades.
His three clinics closed years before his death.
The state revoked the South Bend clinic's licence in 2015 and the Indiana State Department of Health had previously issued complaints against the clinic, accusing it of lacking a patient register, policies regarding medical abortion, and a governing body to determine policies.
Klopfer's licence was suspended by Indiana's Medical Licensing Board in November 2016 after it found a number of violations, including a failure to ensure that qualified staff were present when patients received or recovered from medications given before and during abortion procedures.
He was no longer practising by that time, but told the panel he had never lost a patient in 43 years of doing abortions.