Protesters gather in Hong Kong for anti-government rally | World News

Tens of thousands of protesters have gathered in Hong Kong's Victoria Park ahead of a major anti-government rally.
The demonstration is being led by the Civil Human Rights Front, which organised marches in June that attracted a million people.
Hundreds of thousands of people are expected to attend on Sunday, and medical tents have been set up amid concerns about potential violence.
Many of those gathering are carrying umbrellas, which have become a symbol of the protests.
Organiser Bonnie Leung said the police would be to blame if chaos ensued.
She added that it was a "day of peace" and that "we hope we can show the world that Hong Kong people can be totally peaceful".
There was a brief stand-off on Saturday night between police and protesters outside a police station in the Mong Kok district. No tear gas was used but officers said they fired one baton round.
Initially, the demonstrations were over a now-suspended bill that would allow criminal suspects in Hong Kong to be extradited to mainland China.
But broader concerns about the erosion of freedoms under the "one country, two systems" formula – enacted after Britain handed Hong Kong back to China in 1997 – are now part of a series of concerns.
The protesters want democratic reforms and the city's Beijing-backed leader, Carrie Lam, to resign.
More follows…
Tony Camoccio: British holidaymaker arrested for 'patting airport guard on the back' in Egypt is released | UK News

A British holidaymaker arrested for reportedly "patting" a male airport security guard on the back has been released from custody, a campaign group has said.
Supporters of London businessman Tony Camoccio, 51, were worried he would be wrongly accused of sexually assaulting the guard in the alleged incident at Hurghada International Airport on 8 February.
Campaign group Detained in Dubai have now said Mr Camoccio has been freed from custody after a bail amount of about £1,000 was paid, alongside other related costs.
Mr Camoccio had been at the end of his holiday with his wife and a group of friends when the incident was said to have happened at an airport checkpoint.
By Saturday, more than 5,000 people had signed a petition calling for his release.
Mr Camoccio said: "I'm very excited to be heading home and can't wait to see all of my family and rest after the past week's events.
"I'm very thankful to everyone for their support, my friends and family, my lawyer Elezab Ali Elezab, John Kenny from the consulate and Radha Stirling who have done their best to get me home."
Detained in Dubai chief executive Radha Stirling said: "The case has been dismissed for lack of evidence, and Tony will be flying home to the UK on the next available flight from Cairo.
"While the charges were clearly without merit, we have to emphasise that had British authorities and the international press not paid attention to this case, there is no reason to believe that Tony would be a free man today."
It is thought that Mr Camoccio will fly back to the UK on Sunday.
Coronavirus: Number of European cases kept low because of China's 'sacrifice', minister says | UK News
A minister has suggested the number of cases of coronavirus outside China has remained relatively low because of the "sacrifice for global health security" the country has made.
Chinese foreign minister Wang Yi made the remark after an 80-year-old tourist in Paris became the first person to die from the illness in Europe.
A total of 1,527 people have died from COVID-19, the disease caused by the virus.
Most of them have been in mainland China but one each has died in Hong Kong, the Philippines, Japan and France.
Chinese authorities have placed some 60 million people under a strict lockdown, and have instituted controls across the country to fight the spread of the virus.
Restaurants, cinemas and other businesses have been closed nationwide and sports and cultural events have been cancelled to prevent crowds from gathering.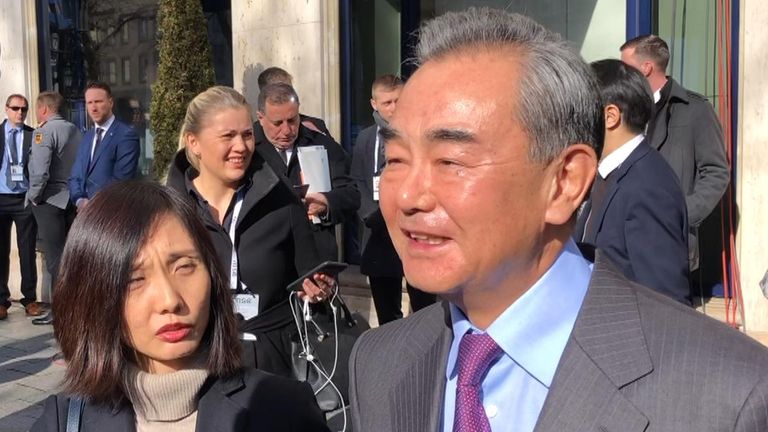 Wang Yi, who appeared to be referring to the lockdown, told Sky News on Saturday: "All the infections worldwide only account for 1% of the total number in China.
"It is a highly infectious disease.
"So we are making our sacrifice for global health security."
When asked earlier about the spread of the virus, the Chinese foreign minister said: "Any assessment needs to be based on facts.
"The number of people killed has been rising for 15 days, and new infections have been declining for 12 days.
"So isn't that good?"
France's health minister Agnes Buzyn announced the first coronavirus death in Europe on Saturday.
She said: "I was informed last night of the death of an 80-year-old patient who had been hospitalised… since 25 January."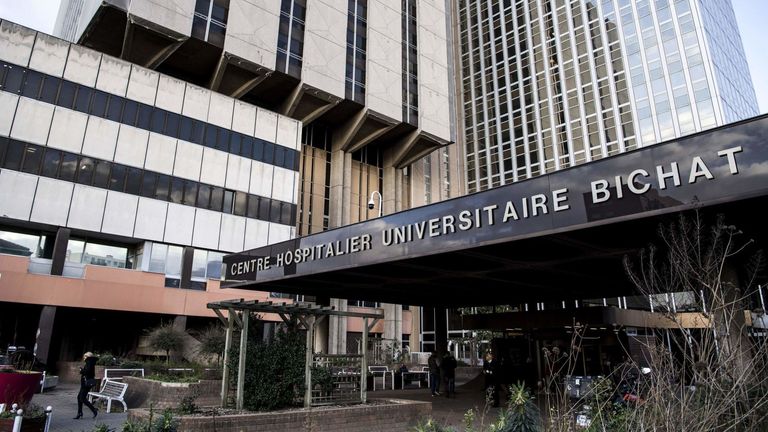 The patient was a Chinese tourist from Hubei province, the epicentre of the outbreak, and had a lung infection caused by COVID-19 – the disease caused by the coronavirus.
He arrived in France on 16 January and was then hospitalised on 25 January under strict isolation measures.
His condition deteriorated rapidly.
His daughter was also hospitalised but authorities say she is expected to recover.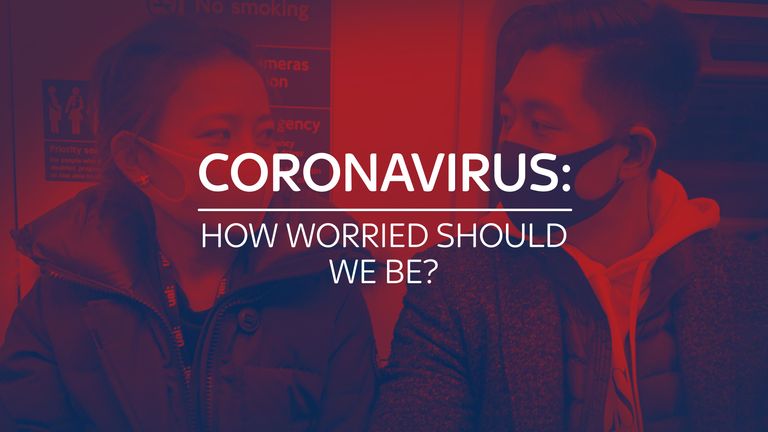 Europe has 46 cases of the virus that first emerged in central China in December.
Nine European nations have reported cases, with Germany having the most at 16.
The virus has infected more than 67,000 people globally.
The World Health Organization has called the virus a threat to global health.
Huawei: China's foreign minister says company 'won't do back door deals' on security | UK News
China's foreign minister has said Huawei is a "trustworthy" company, after senior Conservatives called on the government to rule out working with the telecommunications giant.
Wang Yi also said the Chinese firm has pledged "not to do back door deals" after six Conservative MPs, including four cabinet ministers, signed a letter raising concerns about the governments' decision to allow Huawei a role in building the UK's 5G Network.
In the letter sent earlier this week, Sir Iain Duncan Smith, Owen Paterson, David Davis and Damian Green called for "high-risk" vendors to be ruled out now, or phased out over time.
The Chinese foreign minister told Sky News on Saturday: "Huawei is a private company.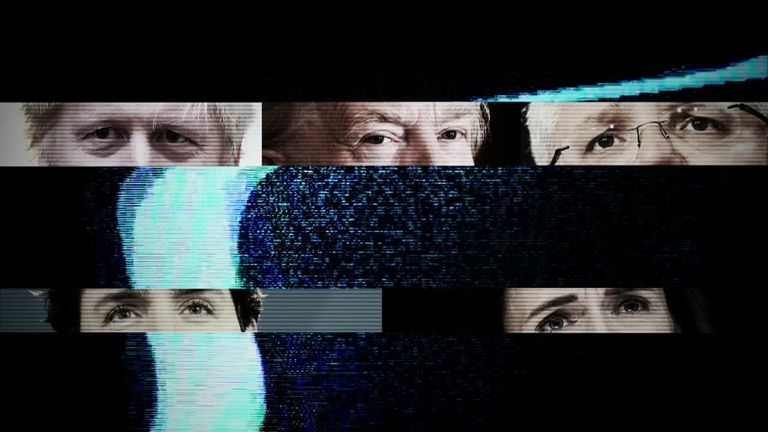 "It should be treated equally, the same way as any other company.
"And Huawei has pledged to sign no back door deal with any government organisation.
"I haven't seen any other telecommunications company making that promise.
"Because Huawei are trustworthy enough."
Tobias Ellwood, the new chairman of the Defence Select Committee, also signed the letter to the government earlier this week.
He has suggested there are many unanswered questions about the Chinese firm.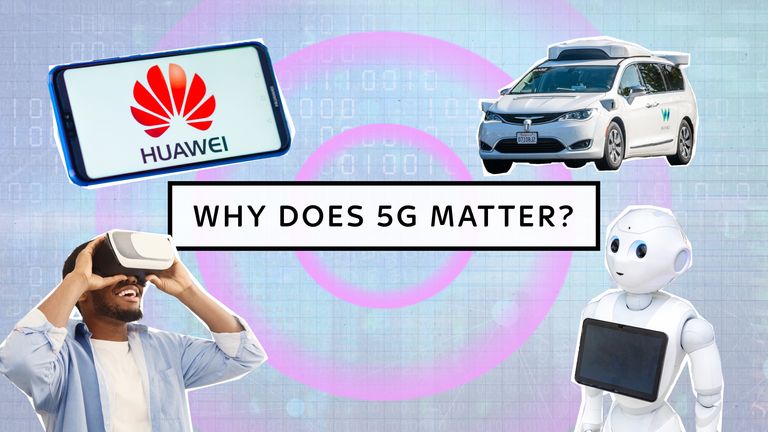 Mr Ellwood said: "We don't know the extent to which Huawei is obliged to provide information to the Chinese authorities, by law they have to do so.
"We don't know the connections between the intelligence services and Huawei, and it isn't just Huawei, it's China Telecom, it's Tencent, Alibaba – all these companies are obliged to have a very different relationship to the state, to the Communist Party of China, than we have over here."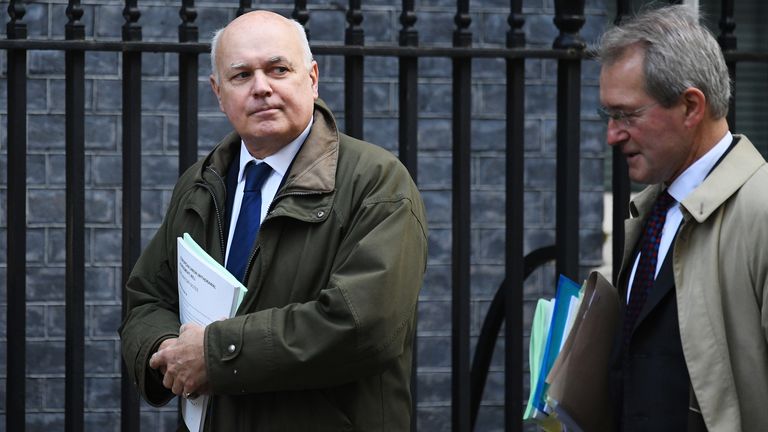 The letter come as US Vice President Mike Pence suggested the decision by Boris Johnson to allow Huawei a limited role in 5G roll-out could jeopardise a post-Brexit trade deal between Britain and America.
Pressed on whether the Huawei decision could be a deal breaker in Brexit trade talks, Mr Pence told CNBC: "We'll see. We'll see if it is."
His remarks follow claims US President Donald Trump had vented "apoplectic" rage at the prime minister during a recent heated phone conversation with him about the 5G move.